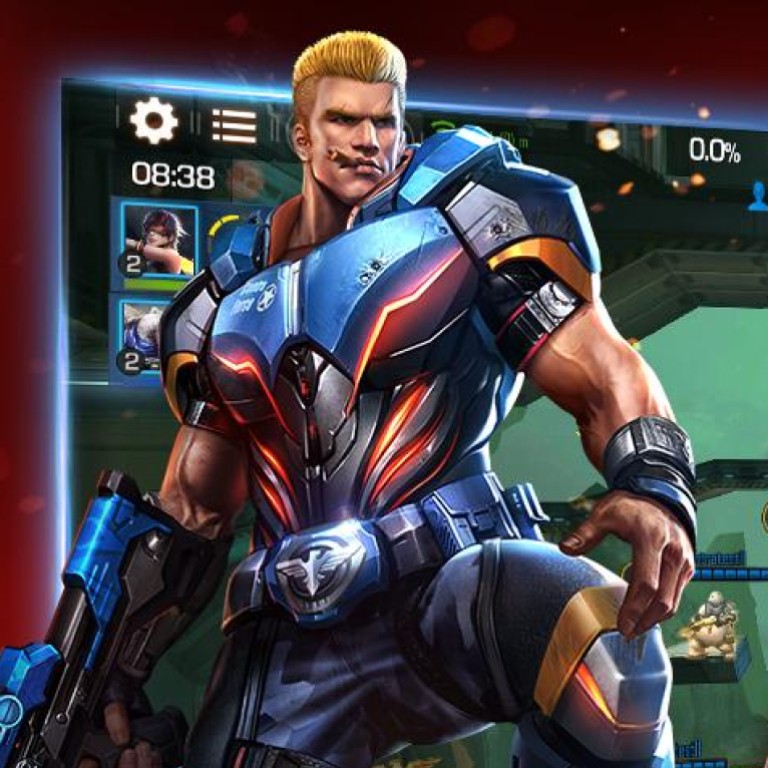 I can't stand what Tencent did to one of my favorite games
There's a new version of the classic game Contra for smartphones... and it makes me sad
You'd think that a new version of a classic game would be something to celebrate. But Tencent's revival of Contra makes me sad.
Contra is about as 80s as you can get. First released in 1987, it's a run-n-gun action game with burly dudes hefting huge guns and mowing down hordes of enemies. If the links to popular action films of the time like Commando, Predator and Rambo weren't obvious enough, the two main characters are very clearly based on Arnold Schwarzenegger and Sylvester Stallone. Even the name, Contra, is allegedly a reference to the Iran-Contra affair that dogged US politics during that decade.
Now Tencent has reworked the game as a free-to-play title for smartphones. If you had a little involuntary shudder there, well, your instincts are correct. This game has
twisted everything good about the original
.
Contra: Return has hit points. It has limited ammo. It even has a health bar, allowing your character to take damage… and keep walking. The original game didn't have any of that.
Yeah, OK, maybe you think I'm an old grump whining about the good ol' days. But the reason I'm so upset is that those seemingly minor decisions change the very fabric of what Contra is about.
Limited ammo? Contra is about unleashing an unyielding, constant stream of gunfire -- the only way to counter the insane amount of fire heading your way. And it's necessary, too, because the original Contra doesn't have any health bars or hit points.
A health bar? In Contra, when you get hit, you die. In Contra: Return, when you get hit, you can… just keep walking.
Again, this bothers me because it means that -- despite the name -- Contra: Return isn't really a Contra game at all.
On the flipside, it's easy to see why they made these changes: To accomodate a free-to-play smartphone audience. The punishing difficulty of Contra is both off-putting to a wider audience and hard to translate to a smartphone. Touchscreen controls just can't match the precision of physical controls -- a precision that's necessary when you need to dodge every single bullet on screen. It makes sense that they'd make it more forgiving.
We didn't get to try some of the other modes in the game, like the multiplayer PVP or Arena modes. Those modes are also the reason for many of the free-to-play mechanics, which slow it down and make it even more of a chore to play. At the end of every mission you're assaulted by pop-up windows telling you about upgrades to your character and gun -- upgrades which you can eventually purchase, though the system seemed convoluted enough that it was hard to tell what, exactly, we could spend money on.
I know why Tencent made this game. I mean, I'm a huge Contra guy, if the previous 532 words didn't already make it obvious. I'd love to play a new game in the series -- and on a platform that's always in my pocket? Cool! That's the reaction Tencent wants. That's the target for a game like this.
I get that smartphone games need free-to-play mechanics on an economic level. I get that they need to be adjusted for a touchscreen display. And I get that using the name and look of an old retro game helps attract an audience.
But this isn't the answer. To me, the answer is Super Mario Run or Elder Scrolls: Blades -- games which take the spirit and feel of the originals, and reimagine them in a format that makes sense for smartphones.