DJI
Get more with myNEWS
A personalised news feed of stories that matter to you
Learn more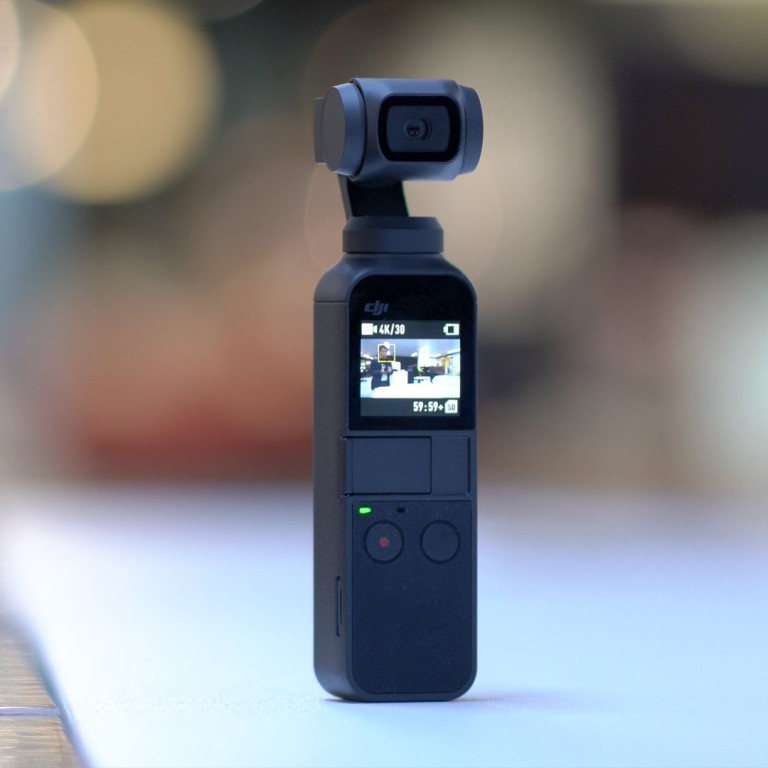 The DJI Osmo Pocket is awesome for my baby hands and tiny handbag
But taking selfies made my arms sore
This article originally appeared on
ABACUS
Before today, I was skeptical of the Osmo Pocket.
After getting my first iPhone five years ago, I've never once been tempted to buy a digital camera. Sure, a proper camera might help me get better images than a smartphone. But as anyone with small hands and weak arms knows, it's a challenge to haul around anything that doesn't fit into our bags. And female handbags can be pretty limited in their capacity.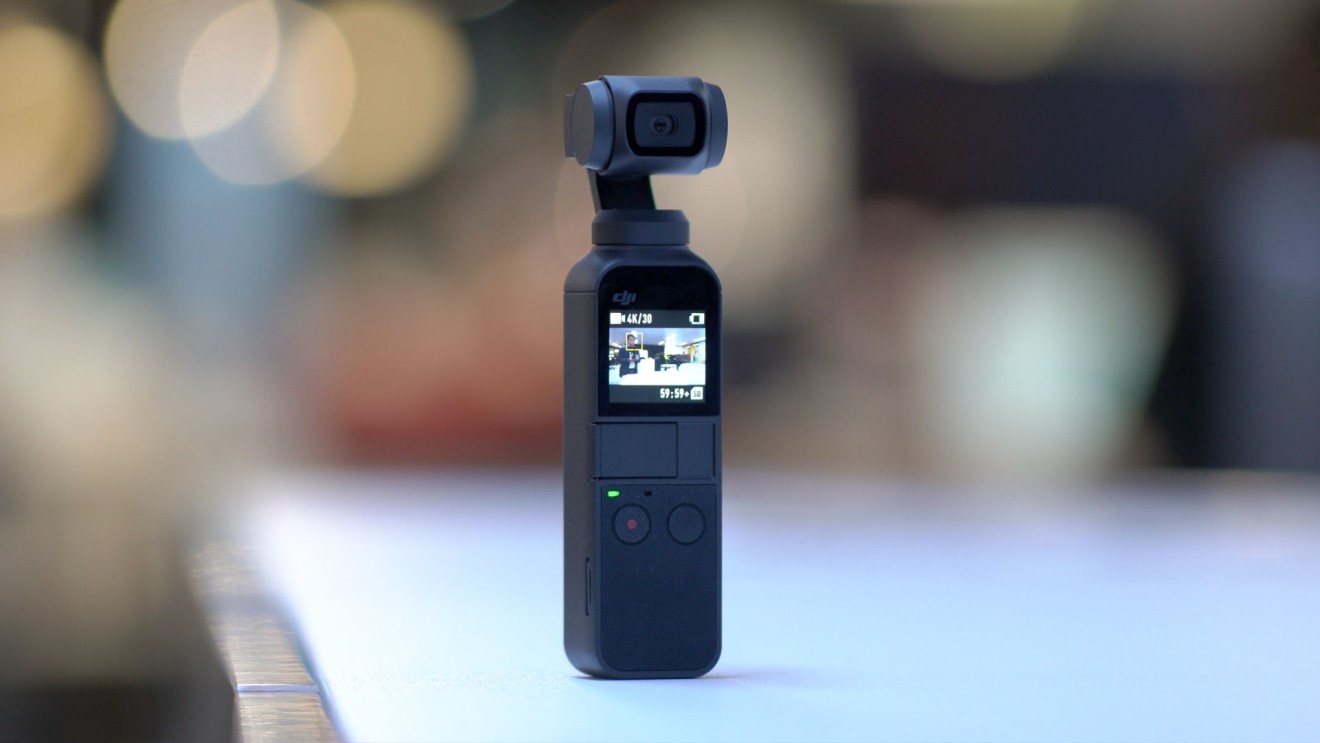 It's DJI's smallest handheld gimbal camera by far -- shorter than a ballpoint pen, and weighing less than an iPhone X. It fits rights into my small palm. The purse I was carrying today wasn't even large enough to hold my foldable umbrella, but it happily swallowed up the Osmo Pocket.
The Osmo line are all about taking steady shots on the go. The image quality isn't up there with a DSLR, and it's not meant to be. The idea is instead to have a simple way to take steady video while walking or running.
Operating the Osmo Pocket is a breeze. There are two physical buttons on the handle: An on-off button and a recording button. Pressing the on-off button twice centers the camera. Pressing it three times turns it around 180˚. To play back video or choose different shooting modes, you just swipe the touchscreen to bring up the menus. All of those gestures came pretty naturally after a while.
So far so good. But is that enough to convince me to shell out US$349?
To decide, I ran around the newsroom taking video with both the Osmo Pocket and an
iPhone XS Max
.
In shots where the subject moves steadily, I didn't see much of a difference. But when I tried to film my colleague running up the stairs, that's where the Osmo Pocket showed what it's worth. Just like its bigger siblings, the Osmo Pocket delivers crisp and stable footage, bringing an almost cinematic smoothness to simple snaps. My hand was wobbly, but the footage remained steady. In contrast, video taken on the iPhone XS Max was as shaky as my hand.  
The Osmo Pocket also comes with some cool features that my phone doesn't have. With FaceTrack mode, the camera lens spins around to lock my face inside the frame. ActiveTrack, apparently borrowed from DJI's drones, follows a particular subject. You can activate them using the touchscreen -- or if that's too small, and the screen is really small, you can plug in a smartphone and use the DJI Mimo app. (It's worth noting that there's no stand for your phone, so you'll have to use a second hand to hold it in place.) Both worked really well for me. The app also comes with several video templates. All video and photos are stored in a microSD card.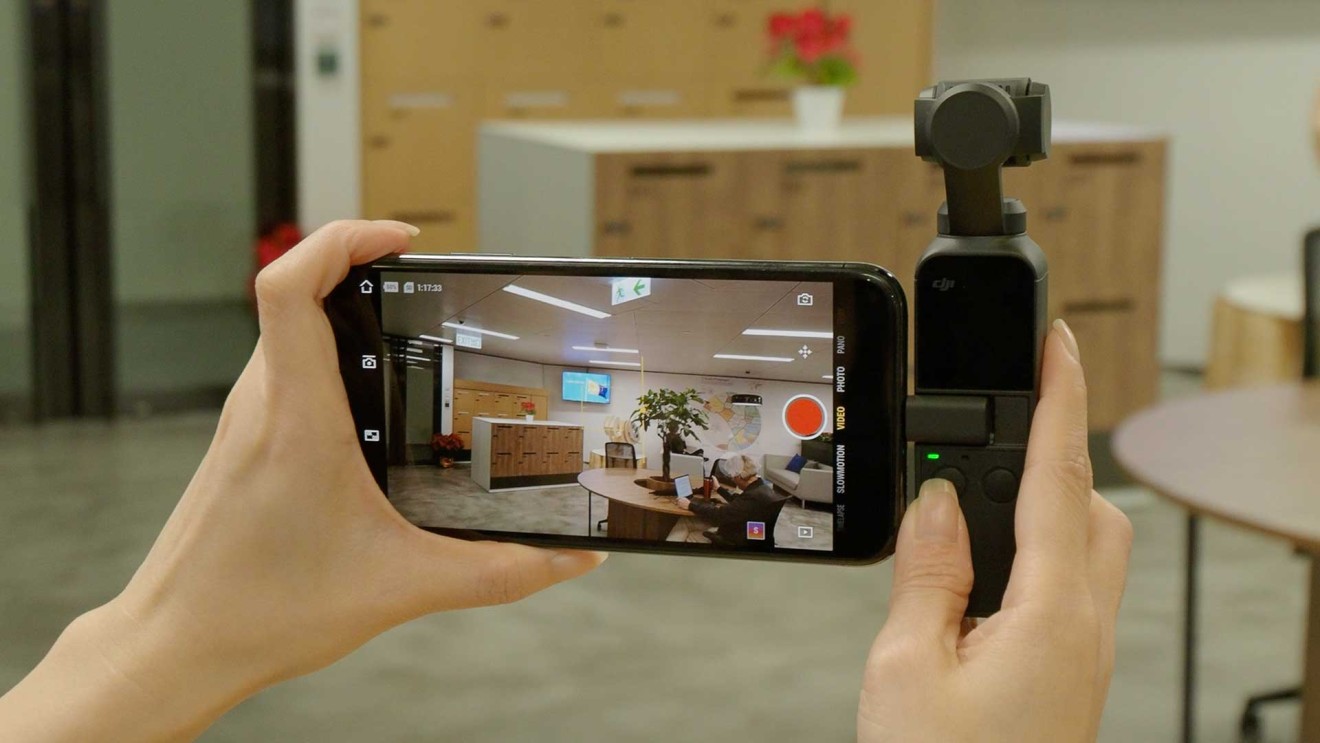 Next, I tried taking a selfie video of myself running up the stairs. That's when my biceps started to complain. Because the camera is so small, I had to hold the Osmo Pocket at arm's length so my face doesn't take up the entire screen. After doing this for five minutes, I was struggling to keep my hand up. To be fair though, the same problem applies to my phone too. And DJI has actually made an extension rod for the Osmo Pocket, which would probably make my life easier -- but it doesn't come with the package. And it's bulkier and would make my bag heavier, which is a problem the Osmo Pocket is supposed to solve.
Another accessory that I wish was included but wasn't -- the charging case. DJI says the Osmo Pocket's battery lasts for up to two hours and 20 minutes, which isn't that long when you're traveling. Yes, I could bring a power bank with me, but again, that's not really the point of the device.
Is the Osmo Pocket perfect for my baby hands and tiny purse? That's for sure, if we're only talking about the Osmo Pocket itself. But to make the best use of it, you'll probably also have to get the selfie stick and the charging case -- which will eat up more of your wallet. Considering that the camera itself isn't exactly cheap, that's definitely something to consider. But if you want a lightweight camera that won't fail you when shooting while moving, the Osmo Pocket's incredible size definitely makes it worth considering.
Stay tuned for our full review!
Check out Osmo Pocket on Amazon