Tencent
Get more with myNEWS
A personalised news feed of stories that matter to you
Learn more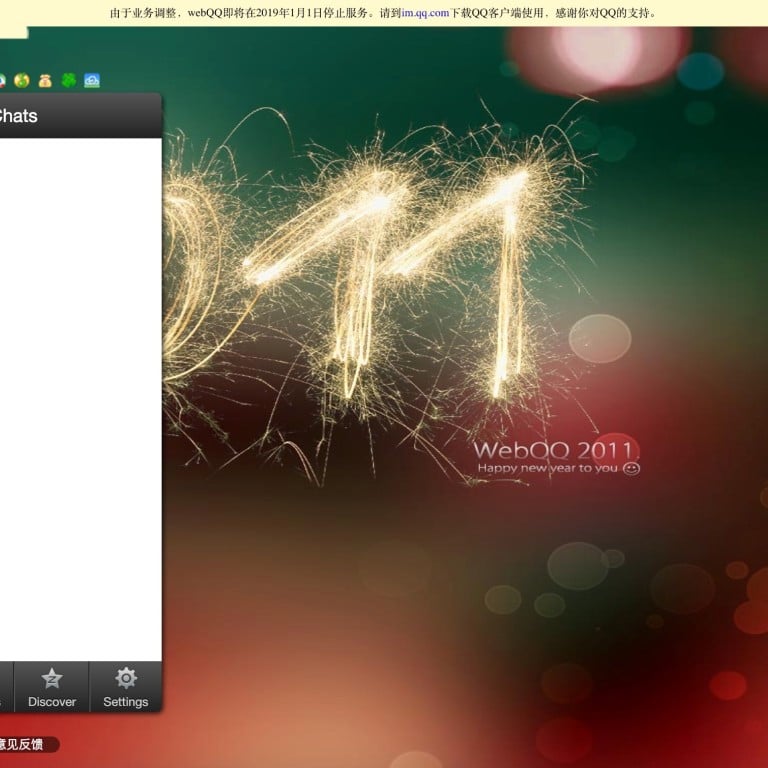 Tencent is killing the web version of QQ, China's earliest social network
WeChat surpassed QQ, but it's also leading to a resurgence among young people
This article originally appeared on
ABACUS
More and more products of the early internet are coming to an end. The same is true in China, too, where Tencent says it will shut down the web version of QQ on the first day of 2019.
QQ, Tencent's first messaging service, was one of the first social products Chinese internet users got their hands on. The now ubiquitous WeChat was actually first based on the QQ network.
The imminent closure of WebQQ wasn't a surprise, because Tencent already announced an ending date -- 2019 -- four years ago. But the reappearance of the message on the site still triggered a wave of nostalgia. On Weibo, users are posting comments about their memory of the site. Most of them remember logging on the site secretly at school.
"That's what got me through high school computer classes," One user says on Weibo.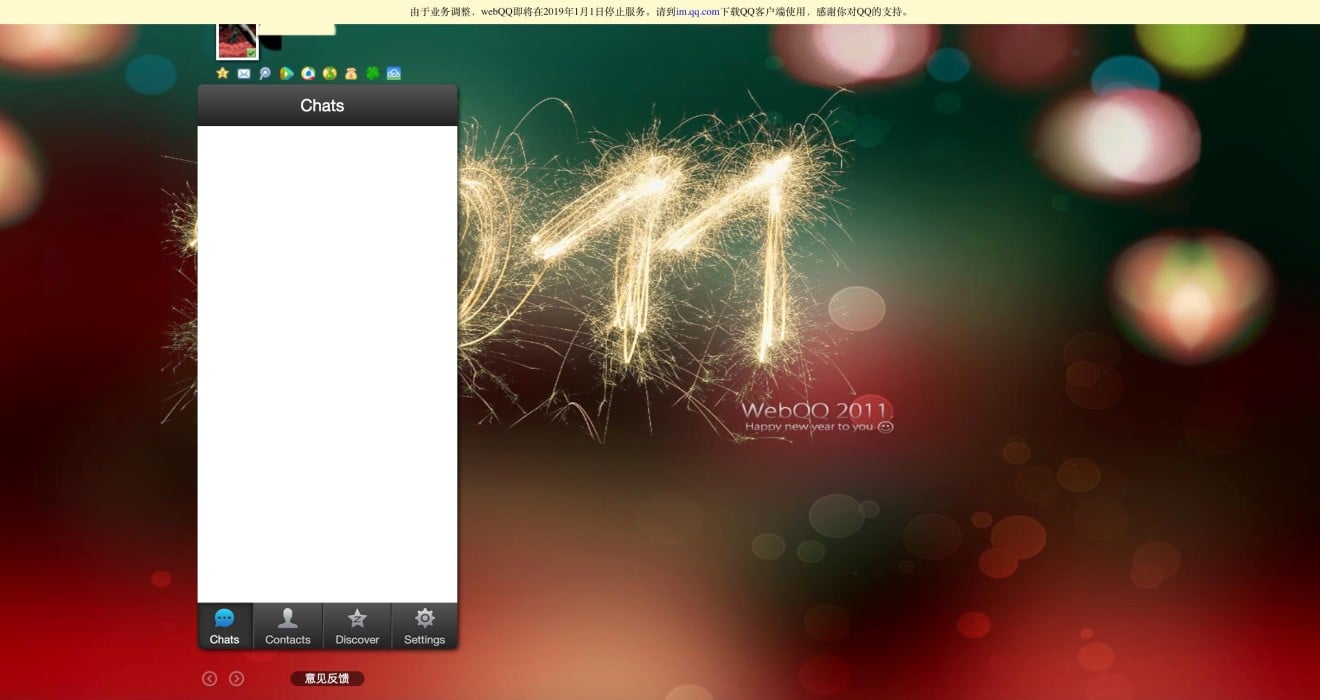 But to be clear, it's not the death of QQ. As a matter of fact, QQ is still alive… but mostly on teenagers' smartphones.
QQ has a staggering 800 million monthly active users, 200 million fewer than its sibling WeChat. But ironically, WeChat's dominance has given QQ a new life: Teenagers have flocked to QQ because their parents and relatives are all on WeChat.
QQ's monthly active user number has been shrinking in the past two years, from 899 million in 2016 to 800 million in 2018. But analysts have argued that users are spending more time on it. That's because just like many other Chinese mobile apps, QQ attempts to pack as much content in it as possible, as part of its "
entertainment social
" strategy.
Other than the main chat page, the app also has a personalized news feed similar to the hit aggregator Toutiao named Kandian. It also has a page for everything else, from its own blogging site Qzone to shopping with JD.com (backed by Tencent), and from comics to an "interest tribe" community where you can come across
lots of
suggestive sexual content.
The continuing success of the QQ app also spoke to the fate of its web version. While many mourned the demise of an old friend, others didn't even know it existed.
"What even is WebQQ?" one Weibo user says.