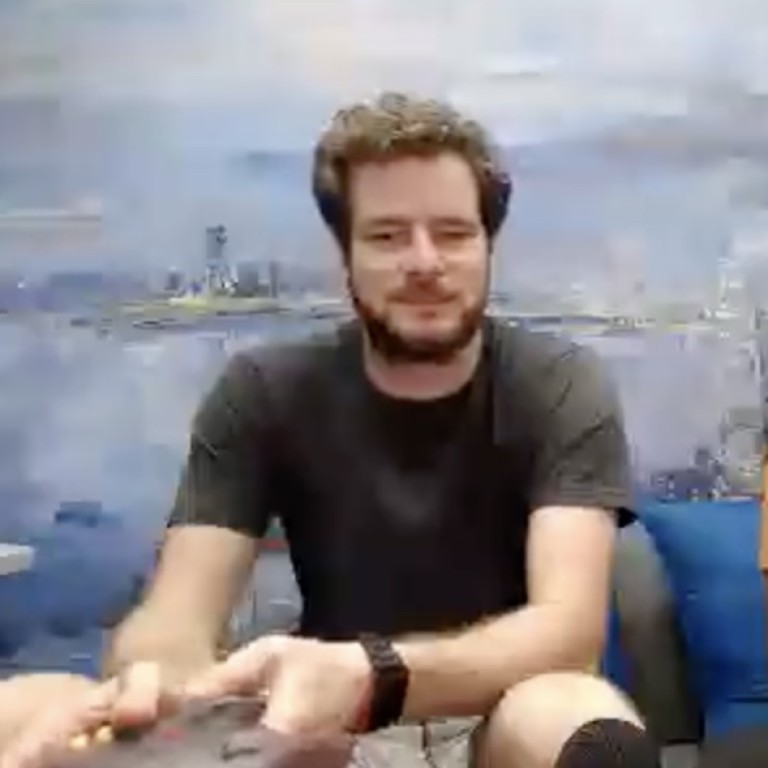 The Pebble smartwatch began as a computer for cyclists
Y Combinator partner and Pebble founder Eric Migicovsky joins us to talk wearables and startups... while playing Mario Kart 64
Smartwatches are in an odd place right now. The Apple Watch is a success, and Samsung is soldiering on with their Tizen-based wearables, but Android Wear is floundering and few other manufacturers are investing in new smartwatches.
Eric Migicovsky sees hope out there. "You can only use an Apple Watch with iPhones, right? Presumably Android users have to use something."
Migicovsky knows a little thing or two about smartwatches. He was the founder and CEO of Pebble, the first true smartwatch success.
The little plastic watch was a revelation. Far from the thick, heavy wearables we later saw -- devices that celebrated tech journalist Walt Mossberg once dubbed "
celibacy bands
" -- the Pebble did more with less. It was small and light, and used an e-ink screen to deliver the time and notifications without rapidly draining the battery.
Pebble smashed records on Kickstarter. Over five years after their original crowdfunding campaign, it's still the fifth-highest funded project on the site. (Two of the top three today are also Pebble projects.)
How did it begin? Migicovsky's original idea wasn't to build a smartwatch. He wanted to build a
computer for bicycles
.
"I am a big cyclist, I love bicycles. I wanted to see who was calling or texting me without taking my phone out of my pocket," says Migicovsky. "Actually, it started out as a bicycle computer. But then someone was like, you should probably just make it a watch."
Despite the fact that the original Pebble was -- even at the time -- relatively modest in terms of specs, it's remarkable how much it could do. It had notifications, of course, but it also had apps to control smart home devices, check bitcoin prices, and even third-party watch faces -- something the Apple Watch still doesn't have.
But the Apple Watch is the only successful smartwatch out there right now, and Pebble's fortunes began to wane. Eventually Pebble was sold to Fitbit and Migicovsky left the company he founded.
"We gave it a good shot," says Migicovsky. "I was glad to find a home in Fitbit for Pebble and the team."
Now he's a partner at Y Combinator, an investment company that takes on companies at an early stage to help develop their products and ready them for the market.
"I don't think that it's impossible to build a hardware company, it's very hard to build a venture-backed hardware company," says Migicovsky. He cites bag maker Peak Design and smart doorbell maker Ring as two examples of independent successes.
"I think there might have been a golden era of hardware startups, Kickstarter companies in the 2012-2015 era… maybe a little less than the hype cycle peak then, but I think it's still definitely possible."
A new focus for Y Combinator is China, a country he's familiar with thanks to his time building Pebble, and one that
he's fascinated by
.
"One thing that we noticed is that, in China, the Beijing ecosystem, the Shanghai ecosystem, has developed almost completely without [Silicon] Valley," says Migicovsky.
"Most other places in the world -- London, Canada, the Netherlands -- relies on Silicon Valley in some way, for investors, customers, channel-distribution, but Beijing was different. It was possible to build a multi-billion dollar company in Beijing without touching down in the Valley."
Migicovsky says Y Combinator's approach to China as a whole mirrors their main advice to startups: "Start small, become really good at something, and grow from there."
"I think the biggest problem with pitches is when they don't share the problem that they're trying to solve," says Migicovsky. "They talk about the technology, they talk about what they're building, but really the most important thing is, what problem are you solving? How are you helping people?"
"It took me a while to learn the lesson as well, because with Pebble, we weren't solving a problem right away. We were building that we wanted ourselves. But eventually I learned that you had to explain yourself so that people can figure out how it's going to fit into their lives."
"Because I learned that choosing a bad name is really bad!" says Migicovsky. Pebble was just a simple name that he liked before he decided to build a smartwatch, so he stashed it on a list of names, waiting for the right opportunity.
"I also learned that you can only really have the time to build one brand, so name your product and your company the same thing, or else you're constantly trying to build two brands at the same time."
You can watch our full interview with Y Combinator and Pebble's Eric Migicovsky
right here
. And for more gaming videos from us, be sure to
follow us on Twitch
!