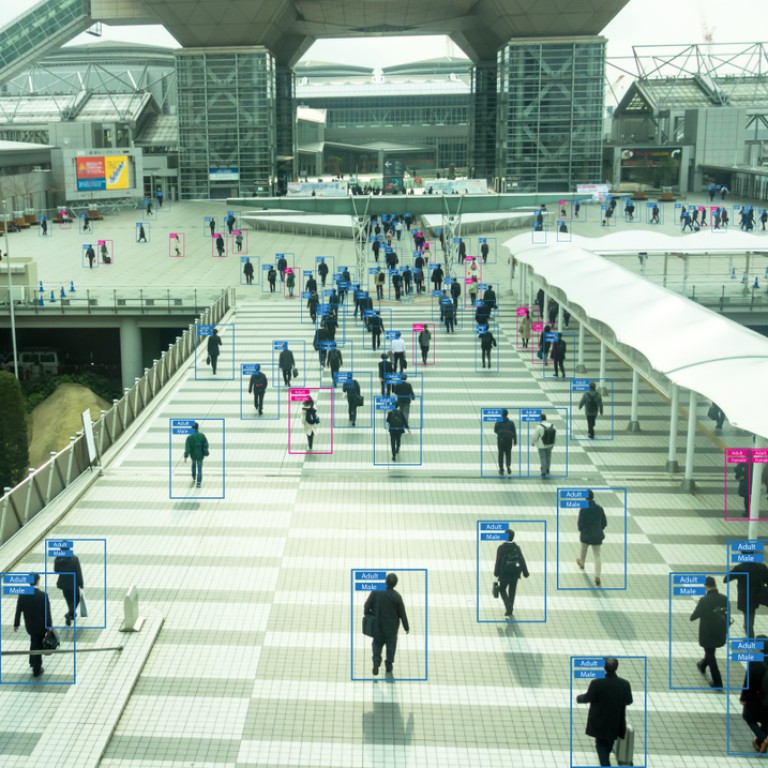 While US tech giants talk about the dangers of facial recognition, China steams ahead
Microsoft and Google have raised the alarm on facial recognition
This article originally appeared on
ABACUS
In a move that seemingly defies business logic, Google
announced
on Thursday that it's holding off on offering an AI facial recognition system until it settles policy questions.
Google isn't the only one. Last week, Microsoft President Brad Smith called for regulation of the technology, to ensure it doesn't lead to privacy violations, discrimination and surveillance.
The US has seen rising scrutiny towards how tech companies use facial recognition and other technology. Amazon's Rekognition came under fire after reportedly
offering
its service to the US Immigration and Customs Enforcement (ICE).
But in China, which is arguably the world's leader in implementing facial recognition, the debate on this technology has been muted -- even as the streets of Chinese cities keep filling with cameras.
A number of government-backed facial recognition projects have emerged in recent years including security surveillance,
jaywalking
and speeding prevention systems, border control, and even robotic doves (yes,
that's a thing
).
Many private companies have also jumped to collect face data, with Alipay trialling paying with your face, WeChat working on checking you into hotels with a glance, and Tencent limiting game time by
scanning faces
. China is the largest market for facial recognition technologies in the world, according to a
report
 by US-based market research agency Gen Market Insight. The country is also home to the biggest video surveillance company in the world, Hikvision.
(Abacus is a unit of the South China Morning Post, which is owned by Alibaba.)
So where is China's facial recognition debate? Well, basically, everyone seems to be avoiding the topic.
Although there is a robust discussion on facial recognition in certain areas, China differs from the rest of the world because there's not much involvement from civil society, according to Jeffrey Ding, a PhD researcher on AI policies at Oxford University.
The reason for that is simple – there are some issues that are off limits. Policing and the deteriorating rights of minorities in China's restive region of Xinjiang are one of them, Ding told us.
After Microsoft published its
opinion
 on public regulation of the technology on December 6th, Abacus reached out to three major Chinese technology companies working in the facial recognition space, including Yitu, Megvii, and
SenseTime
-- said to be the most valuable artificial intelligence startup in the world. All of them declined to comment.
Chinese media has been writing about some of the negative sides of facial recognition – but it seems to be staying well clear of questioning what the government is doing with it. Instead, reports like those from
People's Daily
have focused on data theft and leaks, especially those from private companies. Regulators, for instance, have recently warned citizens that getting a smart lock that can recognize your face is not such a great idea, citing danger of leaks.
What's ironic is that China has been way ahead of the US in formulating AI standards, including those for facial recognition. The Chinese government laid out its
AI plan
in 2017, stating that that by 2025, the country will establish AI laws and regulations, ethical norms, and begin assessing AI security. These regulations will continue to finalize until 2030 when China aims to be number one for AI.
And unlike the US, which has no comprehensive national data privacy policy, China has also established a set of data protection standards -- which, although they are not legally binding, are even more stringent than the GDPR,
according
to Samm Sacks from US-based Center for Strategic and International Studies (CSIS).
Since the Amazon Rekognition pitch angered civil rights group, the uses and abuses of facial recognition have attracted plenty of attention in Western media over recent months. But it seems much less of a topic among Chinese people themselves.
A recent
survey
about China's new jaywalking name and shame system -- which uses facial recognition to identify culprits -- showed that few are aware of the repercussions of using the technology. Around 73% of people said they would walk through a red light even though their faces are being recorded. Around 43% said that they are worried about revealing their privacy through facial recognition system, with 23.3% saying that they are not sure what they think about it.
Although the Chinese public has been growing more aware of their data privacy rights, Weibo, China's public opinion square, barely had anything to say about Microsoft's and Google's moves.
Among those that did
comment
on Weibo, the thoughts expressed were similar to that in the West. Some decried facial recognition as a horrible mode of surveillance, while some noted that like every technology, facial recognition has its pros and cons.
However, one comment particularly stood out: "As an ordinary person, do I have any other ways besides silent acceptance?"