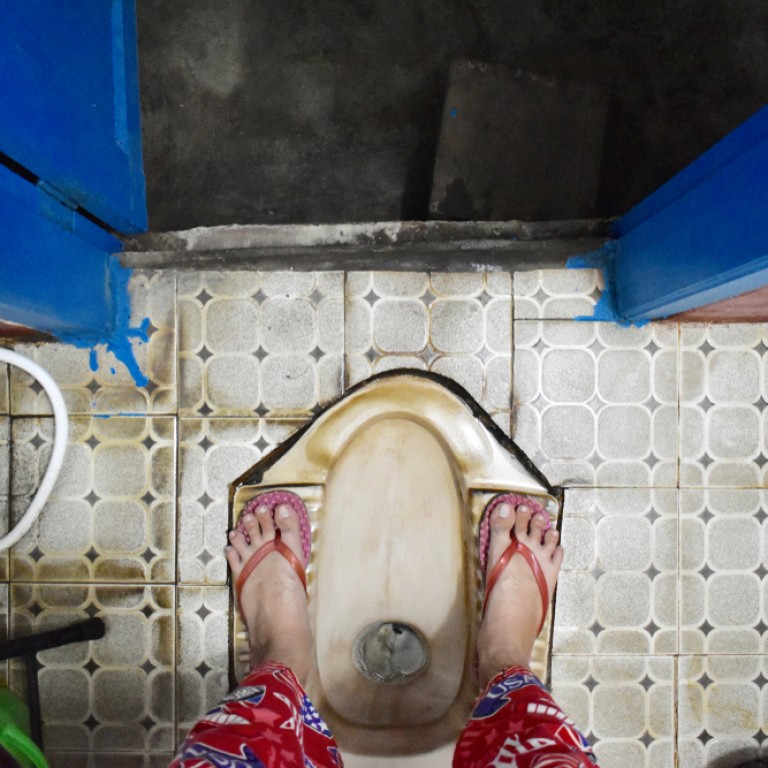 China's public toilets have facial recognition now… thanks to Xi Jinping
Toilets across China are now requiring face scans or WeChat to dispense toilet paper
This article originally appeared on
ABACUS
You stand in the yellow identification area. You bring your face close to the facial recognition machine. Three seconds later, exactly 90 centimeters of toilet paper is dispensed. You go in, do your business (but not for too long, otherwise an alarm will sound off). The sensors inside the toilet evaluate ammonium levels and release a deodorant if necessary.
Going to the toilet in China might not be quite what you're used to.
Since the first toilet in Beijing's Temple of Heaven Park got a face scanning machine in 2017, public lavatories across China are being transformed. Just this week, local state media 
praised two
 face scanning toilet endeavors for being "clean and convenient," and "reducing toilet paper waste."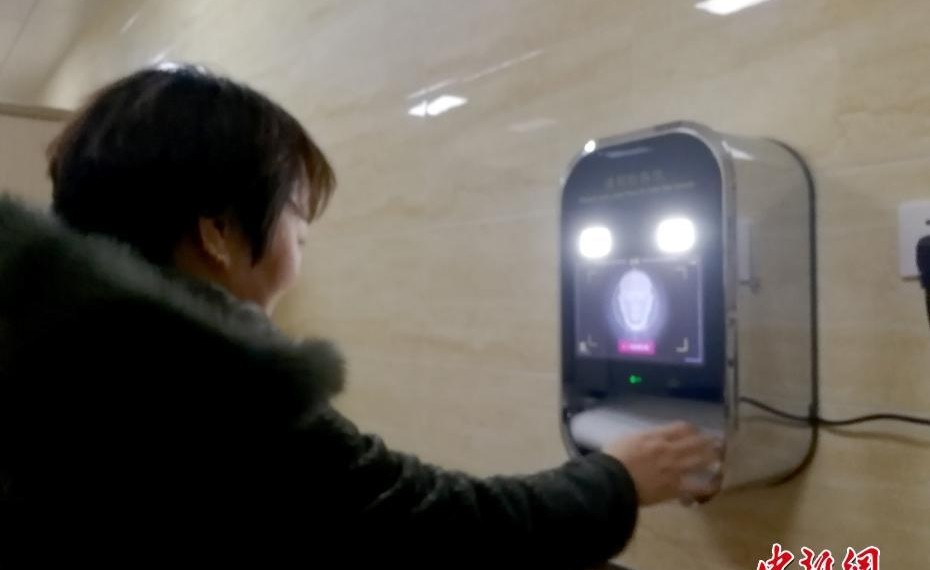 Most locals would be quick to point out that the high-tech solutions are necessary not just for the sake of hygiene, but also to prevent toilet paper theft. Shifty grandmas stuffing their pockets full of free tissue is a real thing… and difficult to control.
However, there might be another reason why gimmicky toilet-related tech has proliferated so much in China: Xi Jinping.
In 2015, China's President proclaimed the "Toilet Revolution." The policy is aimed at improving infamously smelly and poorly equipped public toilets.
But it's not just residents that are enthusiastic. Aside from state media, who have been regularly praising the fruits of the Toilet Revolution, local administrators have also embraced it.
"The Toilet Revolution has top-level endorsement from Xi Jinping so it's something that lower-level cadres recognize as a way to distinguish themselves and to get noticed by higher-ups in the government system," said Neil Thomas, a research associate at MacroPolo, an in-house think tank at the Paulson Institute at the University of Chicago.
In some cases, the need to distinguish oneself from others can become a bit extreme. Although many tech implementations in public toilets have been very useful, including indicators that show if the toilet is occupied, some of these paradise toilets have free WiFi and phone battery chargers.
Other toilet projects even suggest using fingerprint recognition technology. In Beijing's historical Fayuansi hutong area, the local government exhibited a design from Sponge Studio which pitched public toilets that could ban unruly users from entering based on their fingerprint. If you're already squeamish about the hygiene here, it's a good time to tell you that the plan also envisions an iPad for public use next to the seat.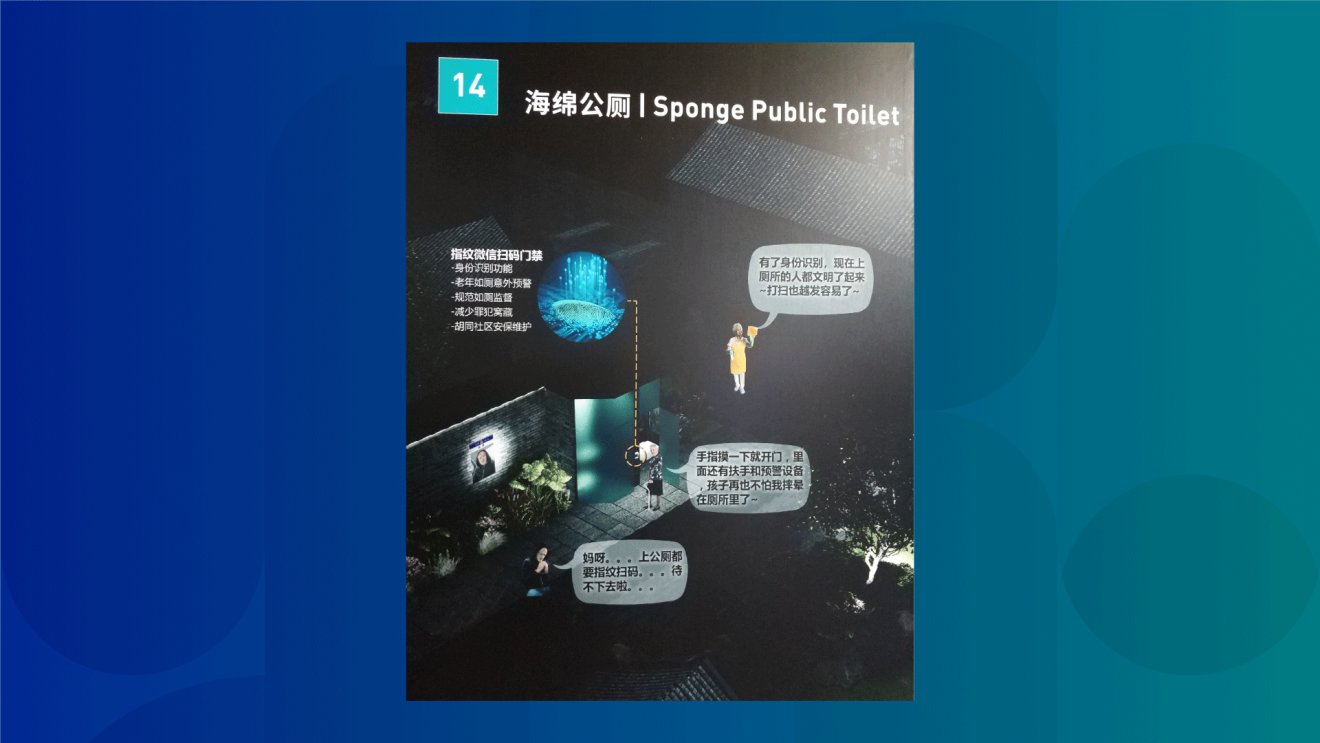 The push to modernize toilets doesn't just come from the government. Market forces are also playing a role with toilet manufacturers and tech makers, seeking opportunities to profit and roll out their applications on a large scale, according to MarcoPolo's Thomas.
Another high-tech solution to ensuring too much toilet paper doesn't go missing? WeChat, China's most popular social platform. Getting toilet paper requires scanning a QR code through the WeChat mini app Yunzhi. No WeChat? Too bad!
Some of these luxurious high-tech toilets have already created a backlash among their communities, that see the spending as a waste. However, despite the media attention on eccentric toilet designs and high tech applications, the vast majority of this endeavor is simply making toilets better and more accessible – something that captures much less attention than facial recognition and fingerprint scanning.
"Most of the activities happening in the Toilet Revolution are quite ordinary," says Thomas.