Apps
Get more with myNEWS
A personalised news feed of stories that matter to you
Learn more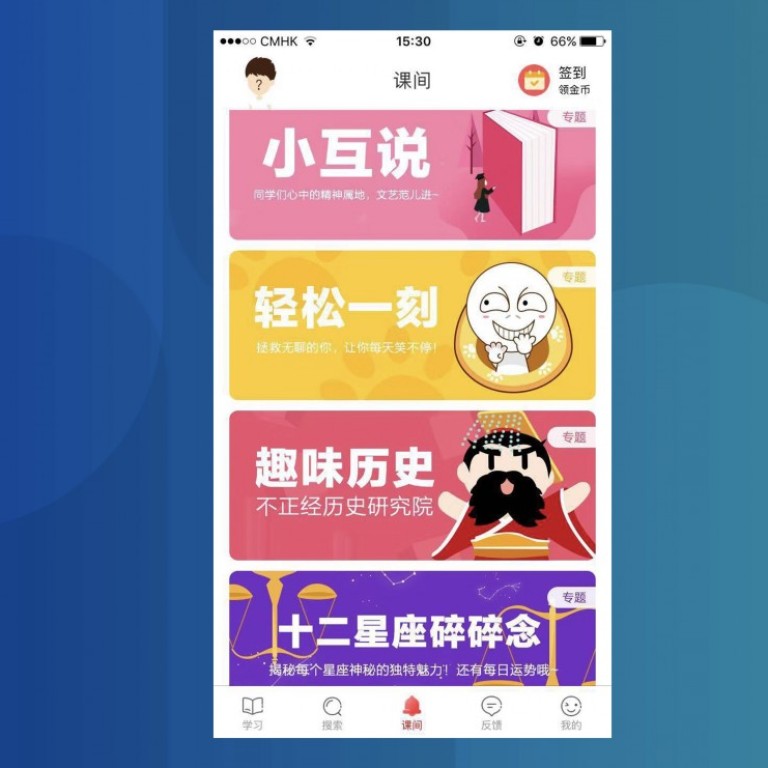 Chinese students are hooked on homework apps… because they have games and sexually explicit content
Authorities order schools to take a closer look at these "harmful apps"
This article originally appeared on
ABACUS
In many Chinese schools, students use a lot of "study apps". The apps let students do their homework online, search textbooks and exam papers for reference, and also let them connect with teachers and take online lectures. Students can even do exams in some of the apps.
But some study apps also offer a different sort of content to hook users… or to be more precise, the usual sort of content that hooks users: Games and sexually suggestive material. And guess what? Parents and authorities in China are not happy.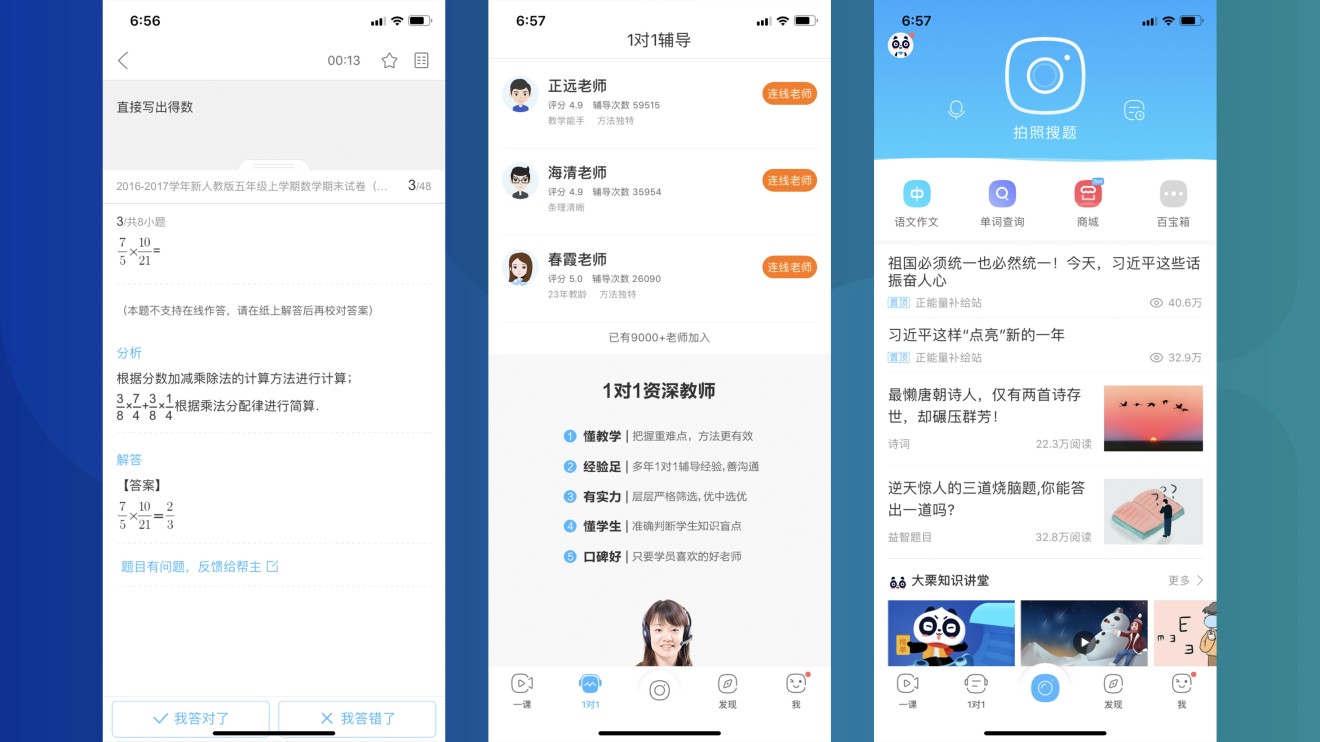 China's
Ministry of Education said
on Wednesday that local primary and secondary schools must take action to prevent "harmful apps" from entering campuses. It ordered schools to immediately stop using study apps that contain sexual and violent content, online games and ads.
For once, the crackdown was cheered by social media users in China.
"This should have happened a long time ago,"
one user said on Weibo
. "My sister's kids do their homework on their phones and the teacher would correct them online, and they usually secretly play some games after homework and don't put down their phones… is this the original intention of doing homework online?"
Since late 2017, multiple study apps in China have been found to be hosting not-suitable-for-school content on their platforms, such as games, erotic novels and sexually suggestive articles.
In October, state broadcaster
CCTV reported
that an app named "Interactive Homework" offers lots of age-inappropriate games, some of them featuring concubines in revealing outfits. (It also reported that it regularly published dirty articles on its official WeChat account.) China's anti-porn office then
investigated and suspended
the app.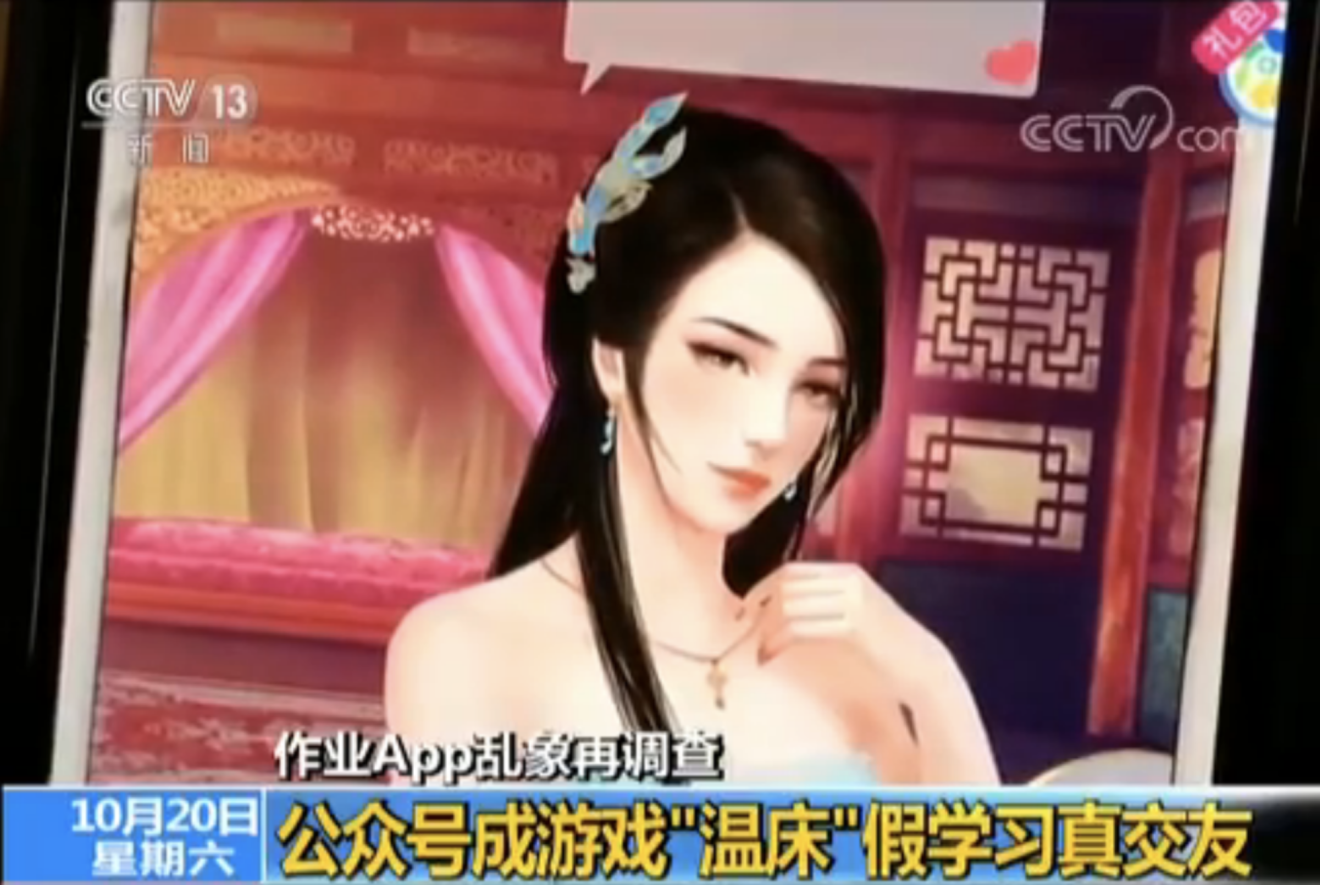 The CCTV program also called out another homework app called "Together primary school students", which also offers a range of games, some of which even ask students to pay. Some students were reportedly asked to use the app by teachers -- in return for getting kids to sign up, the teachers were rewarded with credit for their mobile network. Parents interviewed in the program complained about how their kids wouldn't let go of their smartphones after they finished their homework.
In January, authorities also ordered a study app named Namibox to change, saying that it provided content that "induces minors to imitate and act against public morality". Earlier in 2017, leading homework app "Xiaoyuan Souti"
reportedly
also had lots of inappropriate content, although that app
argued
that it was framed by a competitor.
China has more than 145 million monthly users of K12 education apps (K12 refers to children from kindergarten up to 12th grade) in 2018, up 41% from 2017,
according to QuestMobile
. The Ministry of Education ordered on Wednesday that schools start to strictly examine the content and functions of study apps before letting students use them, and to make sure that the apps stay in line with the Communist Party's education policies.
Some users even want authorities to do more: Most of the top comments on Weibo are from college users who want them to look into universities that make students download unnecessary apps -- like the university that wants you to
scan a QR code before taking a shower
.