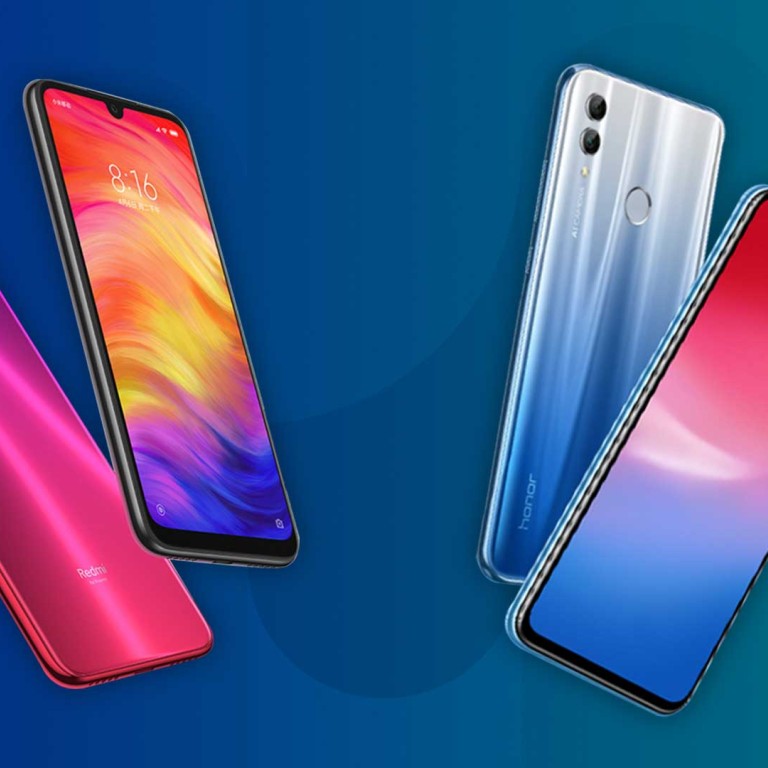 Xiaomi and Huawei's war means better cheap phones for everyone
Redmi and Honor both sell phones on Amazon
This article originally appeared on
ABACUS
If you thought the battle for high-end phones was brutal, wait until you see what's happening at the low-end.
Xiaomi CEO Lei Jun's message to Huawei sums it up quite well: "Don't mind life and death, come at us if you can."
He flashed the message on screen during a
launch event
 for a Redmi phone yesterday. It's the first Redmi phone since Xiaomi spun it off as a separate brand focusing on cheaper phones -- aiming directly at Honor, a sub-brand of Huawei. 
Xiaomi's CEO claims they're the real leader in value-for-money phones, and claims Honor just picks fights. "We don't start wars, but we're not afraid of wars," he said.
The good news, aside from entertaining quotes? There are plenty of cheap phones with pretty decent specs... and they could be available in the US.
The new phone introduced, the Redmi Note 7, has a 48 megapixel rear camera and a mid-range Snapdragon 660 chipset for just US$145. The Honor 10 Lite, dissed by Lei Jun at the event, costs just over US$200 -- but comes with 4GB of RAM, 64GB of storage, and a selfie camera that even the Xiaomi CEO conceded was better than the one on the Redmi Note 7.
While neither handset is available in the US yet, both Redmi and Honor actually do sell handsets officially on Amazon, so there's hope that they could soon be available to consumers there.
While Redmi appears to be an answer to Honor, the funny thing is that Honor was an answer to Xiaomi itself. Huawei created Honor to take on Xiaomi in the budget phone market. And it worked: In the third quarter of 2018, Honor sold
more phones
in China than Xiaomi, taking fourth place.
It could be the overall situation, but Lei Jun's outburst could also have been triggered by an Honor executive's Zhihu post. Earlier this week, Honor's Xiong Junmin posted an
article
 explaining how the only real 48 megapixel camera uses the Sony IMX 586 sensor, hinting that the Redmi Note 7, which uses the Samsung GM1 sensor, is not a 48 megapixel camera in a real sense. 
The Xiaomi CEO angrily responded to this by throwing mud at an upcoming Honor handset, which replaces the now-common notch with a hole in the display for the selfie camera. 
"If you provoke me one day, I'll educate you the many technical weaknesses of hole displays!"