Apps
Get more with myNEWS
A personalised news feed of stories that matter to you
Learn more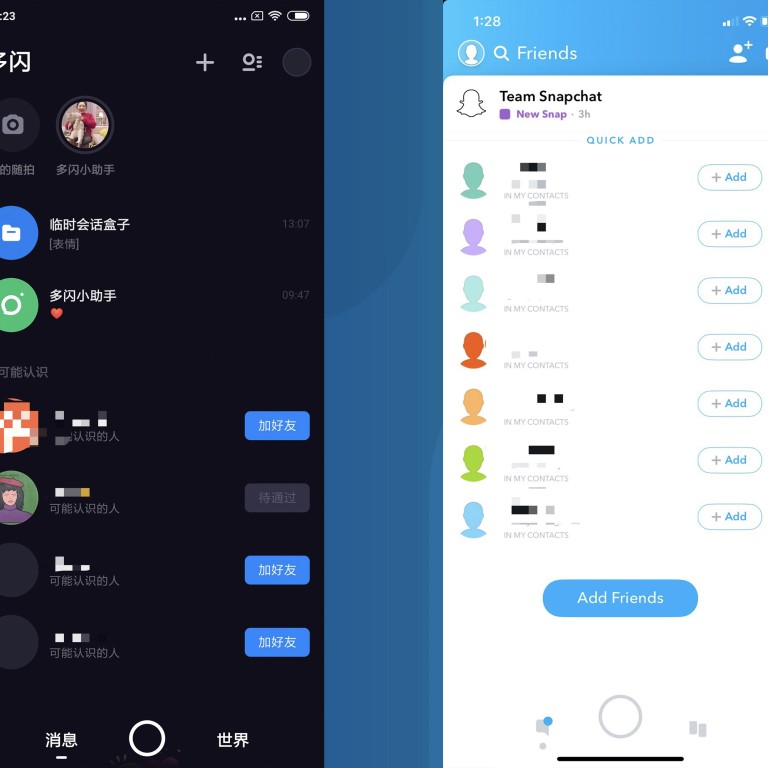 TikTok maker's next app is a Snapchat clone
After Toutiao and Douyin, Bytedance's next app is Duoshan
This article originally appeared on
ABACUS
Bytedance is China's viral king, and they've built this reputation while going their own way. The algorithm-driven newsfeed app Toutiao is one of China's most popular app, while the short video app TikTok is a global success -- rare for a Chinese app.
But Bytedance's first attempt at a social app is far less original.
Duoshan, loosely meaning "many flashes" in Chinese, is basically a Snapchat clone that Bytedance hopes will challenge WeChat. We know this because the company kept taking swipes at WeChat during a launch event -- itself rare, because the company doesn't normally host events to launch apps.
Bytedance said Duoshan is for young people to interact with close friends and share things they can't on WeChat -- where people have lots of work contacts.
How does it work? Well, exactly like Snapchat. (Here's where the old people ask: Uh, how does Snapchat work?)
You snap short videos on Duoshan to add to a story or to send to friends. The videos will disappear after 72 hours; far longer than the 24 hours on Snapchat.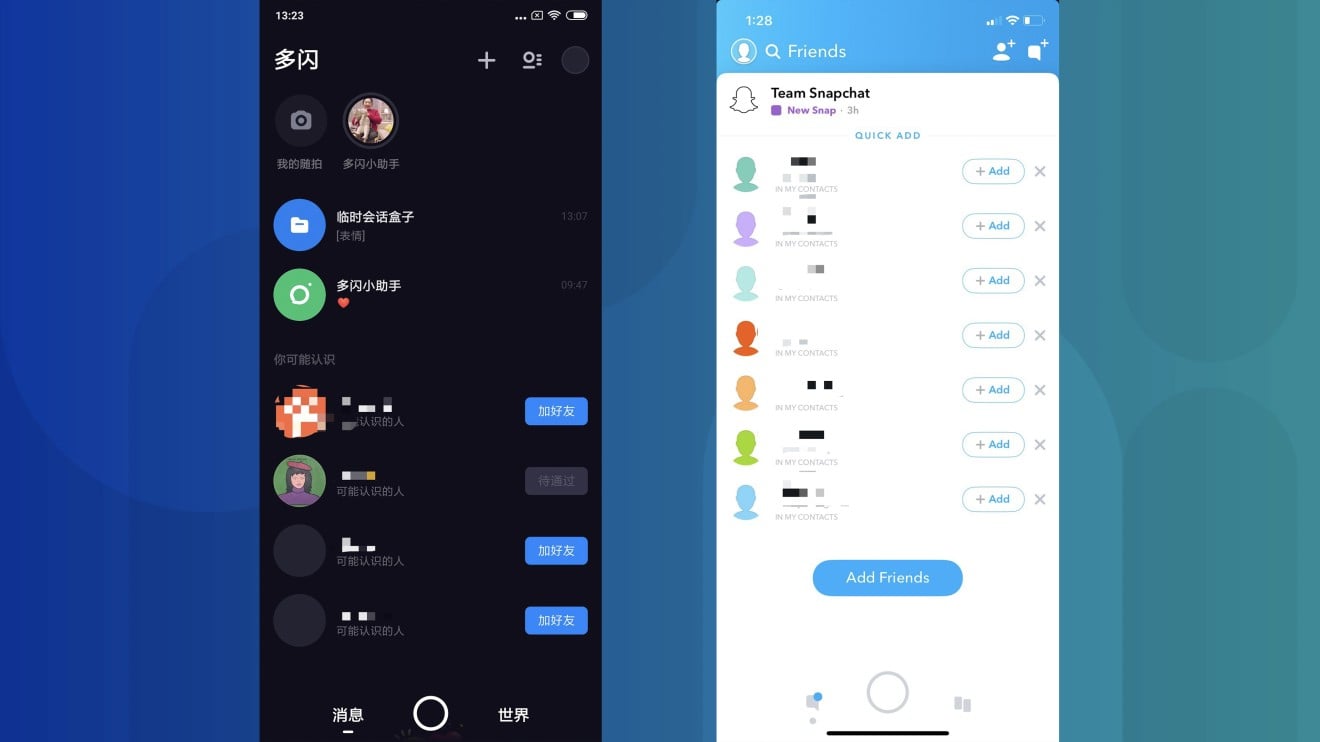 They don't look alike at first glance, as Duoshan takes on TikTok's dark color, but in practice they work the same way.
Like Snapchat, it divides the app into two sections: one for messaging with friends and the other for videos from other people. For taking pictures and videos, it uses the same white circle button as Snapchat.
Another section in the app lets you see other people's posts -- on Snapchat it's Discover, which features lots of media accounts, while on Duoshan, it's called World, and right now it's basically random videos from random users.
The app wasn't a surprise. But what is a surprise is that even Bytedance employees are expressing disappointment. On Maimai, a Chinese app that's similar to LinkedIn, verified employees are
expressing
their disappointment.
"I just feel like it doesn't live up to my friends and my own expectation," one of them said.
People are also pointing out that while Duoshan is supposed to be based on TikTok's social graph, it
doesn't really have one
. Users instead want to share the link on WeChat, but WeChat blocks links from Duoshan.
And it's because of that enduring power of WeChat that, despite trolling the product continuously -- down to calling WeChat's maker "Uncle" while stressing how young the Duoshan team is -- Bytedance also tried to downplay the rivalry that it held a whole event to build up.
"We hope that they (WeChat) don't consider us as a competitor," Toutiao's CEO Chen Lin explained at the event, saying their focus was more on a small group of core friends than a general messenger like WeChat.