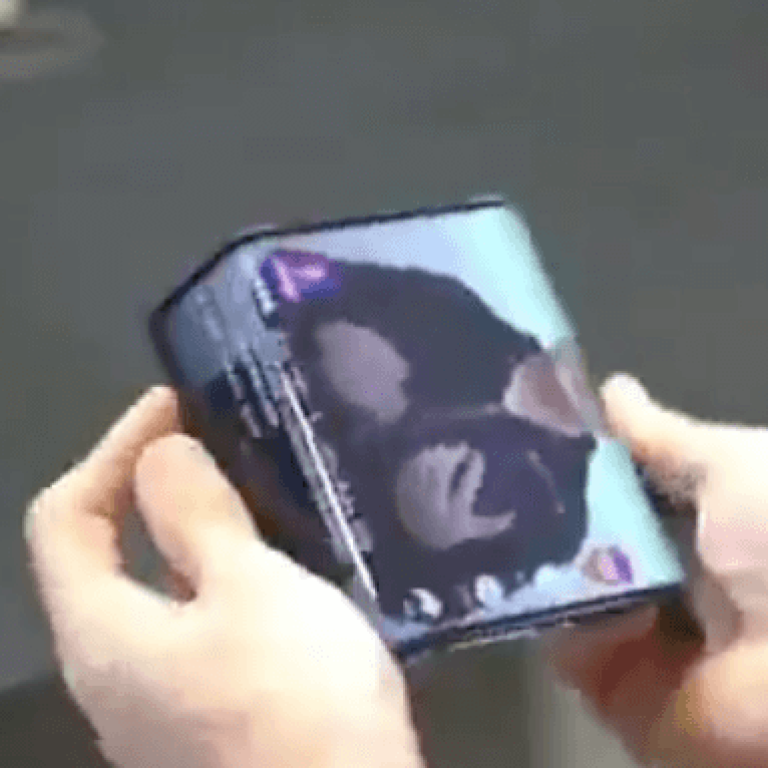 Five takeaways from Xiaomi's foldable smartphone tease
Xiaomi tries to steal Samsung's thunder with a phone that folds... twice
Xiaomi teased a very special prototype on Wednesday – it's first foldable phone.
Unlike most other prototypes we've seen, this one is a double folding phone -- which means both sides fold back.
Not sure how that works? Check out this video of Xiaomi President and Co-founder Bin Lin showing off the flexible phablet both on Twitter and Weibo.
Alright, so what are our takeaways?
The phablet is back
Remember "phablets"? That was the term for handsets that were halfway between phones and tablets. As phones simply got bigger, the phablet sorta disappeared -- but this looks like the modern incarnation, with the unfolded screen being far larger than a phone.
Is the screen bent when unfolded?
It's hard to see, but if you look carefully it doesn't look like the phone is truly flat when unfolded -- the top and bottom parts appear to curve slightly backwards. It's not clear if this is just because it's a prototype, or whether the final phone will be like this. But it's worth noting that the leaked video of this phone also appeared to be bent.
Where are the cameras?
Here's something odd: Where are the cameras? There doesn't appear to be obvious place on the phone's thin bezels for a selfie camera. And since the phone's screens entirely cover the back of the handset when folded, there doesn't appear to be a camera there, either.
It is entirely possible that there is a camera on the back that we can't see, but it seems unlikely that they'd force you to unfold the phone every time you want to take a picture. Equally, it's possible that there's a small selfie camera that serves as a back camera when the screen is folded, but given how important a quality camera is, that seems equally unlikely. The most likely explanation is probably...
Xiaomi's foldable phone doesn't look like it'll be released any time soon
It's inconceivable that anyone would release a phone in 2019 without a camera, especially in selfie-obsessed China. The most likely explanation then is that the cameras are missing because this is an early prototype -- and with no obvious place to put them on this model, it implies that it's an early prototype, which means that the consumer version is probably some way off.
We've reached out to Xiaomi to ask about the cameras, and we'll update this when we hear more.
They're not the first Chinese company with a folding phone
Just one week before Samsung presented its foldable phone prototype in November, a previously unknown Chinese company called Royole beat them to the punch by unveiling the FlexPai. Although
it seemed buggy
, Royale (which specializes in flexible screens) went ahead and released the FlexPai anyway, making it the first true foldable phone available to consumers at a price tag of 8,999 yuan (around US$1,320).
ZTE's sub-brand Nubia also unveiled a smartwatch-looking prototype that features a flexible screen... which was slammed for
"looking like a menstrual pad."
And
Huawei
and
Lenovo
are also said to be preparing their foldable phone options, among the many smartphone makers that have filed patents sketching out their ideas.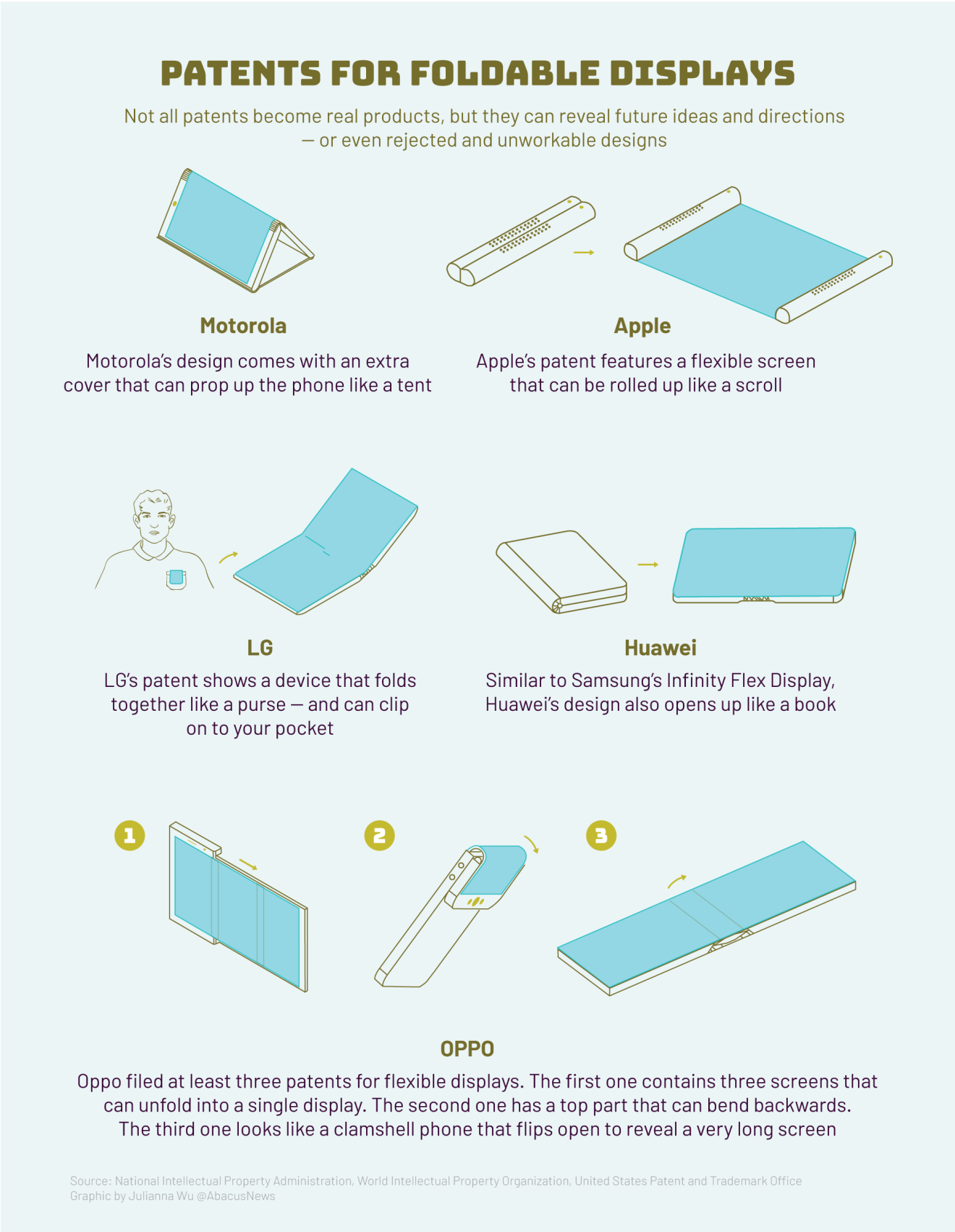 Xiaomi's President Bin Lin
noted
in the Weibo announcement that it's still a work in progress and that the company had many technological obstacles to overcome, including designing the folding screen, the rotation axis technology, and adapting its MIUI operating system. He also said that Xiaomi will consider mass production if users like it.
In the meantime, Xiaomi is asking for tips on naming its new baby. Lin Bin has suggested Xiaomi Dual Flex and Xiaomi MIX Flex which seem like quite a conservative choice. Our favorite suggestions were Mi Flex (or as some have called it Weird Flex), Fold Mi, and -- OrigaMi -- which is actually quite original.