Xiaomi
Get more with myNEWS
A personalised news feed of stories that matter to you
Learn more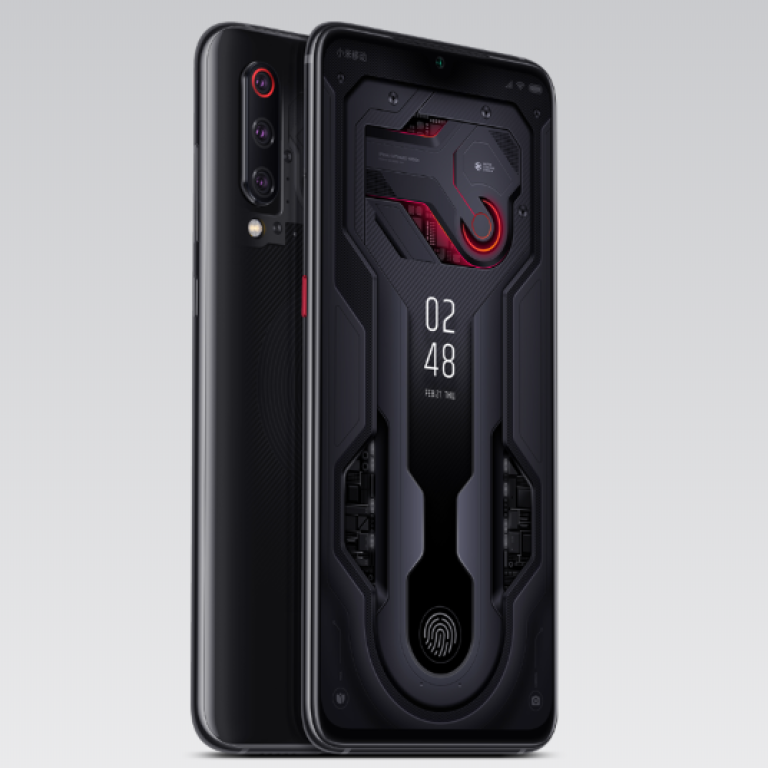 Xiaomi's Mi 9 is set on taking down its main rival (and it's not Apple)
Xiaomi has a shiny new camera and it's aiming it at Huawei
This article originally appeared on
ABACUS
Xiaomi has been long criticized for wanting too much to look like Apple -- the Mi 8 had more than a passing resemblance to the iPhone X. But their follow-up, the Mi 9, seem to show that Xiaomi is now aiming at a different foe: Huawei.
It's not surprising, considering that Apple's sales have been falling in China, while domestic brands like Huawei are growing.
It's probably why Xiaomi spent most of the time at the Mi 9's unveiling talking about the triple-camera system, given how much prominence Huawei has put on its AI-powered camera. And it's probably why the two companies have been firing barbs at each other for months.
Last week, for instance, the General Manager of Xiaomi's sub-brand Redmi Lu Weibing didn't just call the
TOF
camera technology which is also used by Huawei
a gimmick
-- he also said it's only there to cheat users out of their money.
And then this week, Lei Jun and other Xiaomi executives spammed Weibo with pictures of the Moon to show off photos taken with the Mi 9 – triggering executives from Huawei's sub-brand Honor to share their own pictures of the Moon. This theme was repeated during the launch event, where Lei Jun showcased the camera's low light and "Moon mode".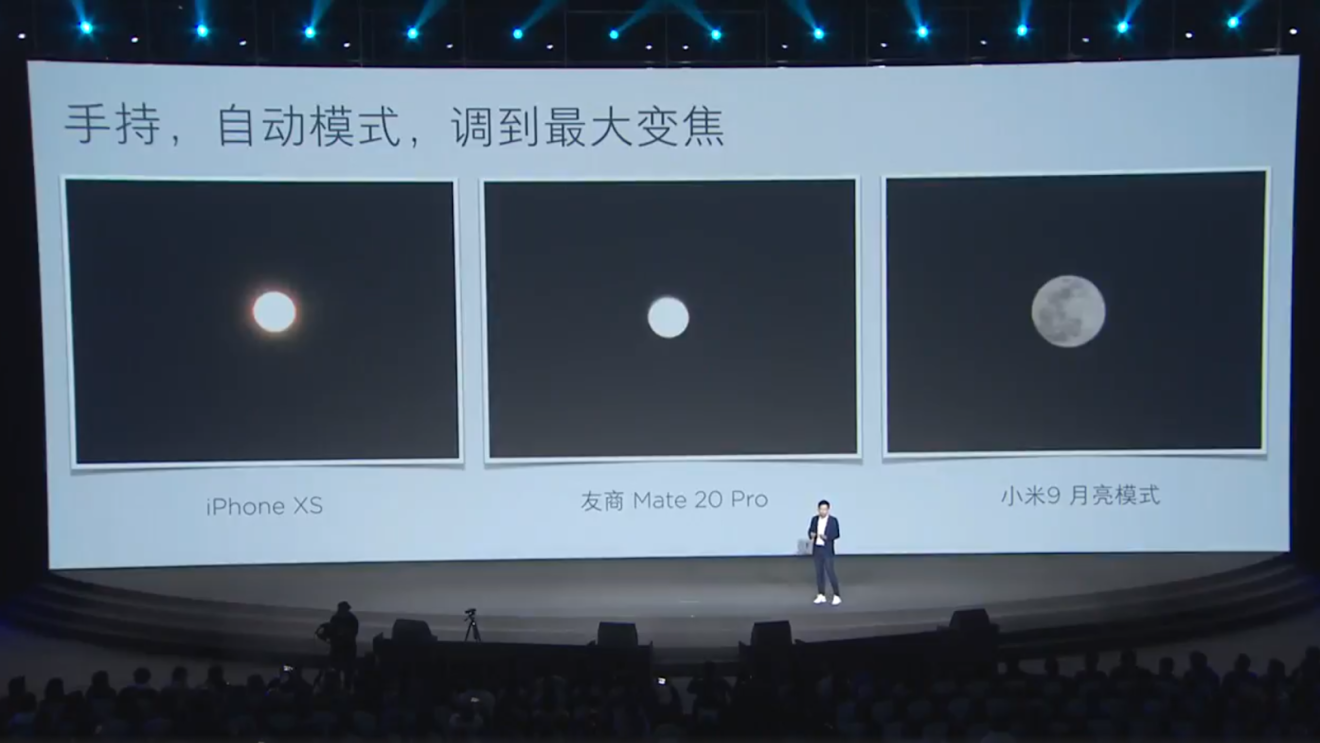 Xiaomi's CEO stacked the Mi 9 up against the Mate 20 Pro and the iPhone XS. But those phones are, now, months old and in the middle of their cycle; it'd be embarrassing if Xiaomi's brand-new handset didn't exceed them. The question is how the Mi 9 will compare to Huawei's P30 Pro, which is set to be unveiled at the end of March -- and may have a whopping four cameras on the back.
Huawei proved to be a point of comparison for another important aspect: The price tag. There has been a lot of speculation about the price of Mi 9, with rumors saying it will likely reach US$800. Lei Jun himself primed speculation that
the Mi 9 will be pricey
, saying "we can't expect to sell it at a very low price."
But that turned out to be misdirection. The Mi 9 with 6GB of RAM and 128GB of storage will set you back US$446, while the version with 8GB of RAM will cost US$490. The most expensive Mi 9 variant, the one with the transparent back so that you can see the fake (or in Xiaomi's terms, "decorative") chips and circuitry inside, offers 12GB of RAM and 256GB of storage for US$595. That's far less than Huawei's Mate 20 Pro.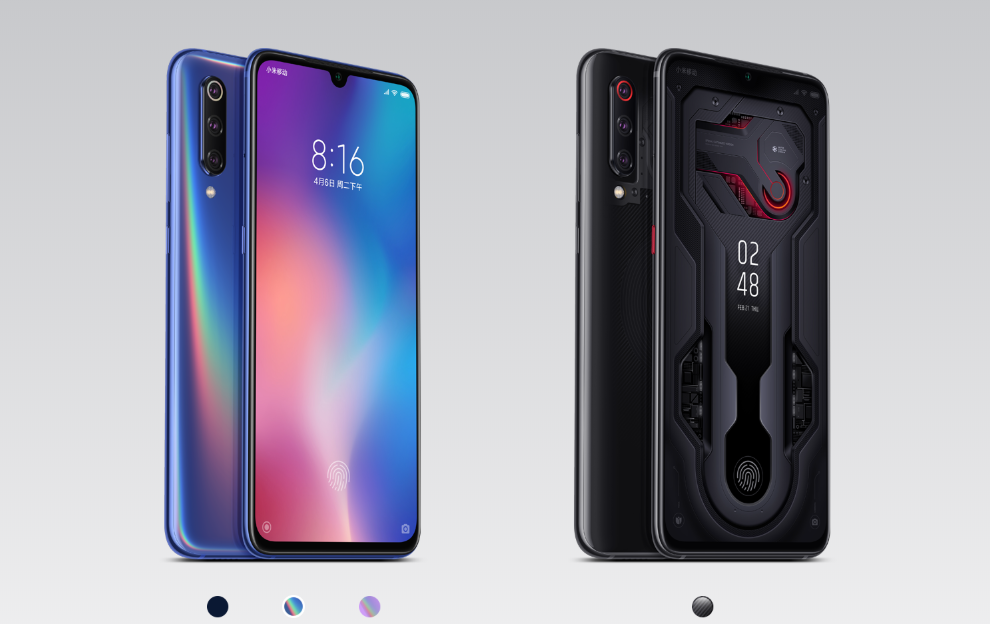 There's also a smaller and cheaper version, the Mi 9 SE, which costs just US$298. It even keeps the triple camera system, although with lesser specs than the higher-end models.
The Mi 9 is currently available in China, but it's coming to other markets soon. Their spokesperson told us that the official global launch is set for February 24 in Barcelona, just before the Mobile World Congress, after which the phone will roll out in other markets.