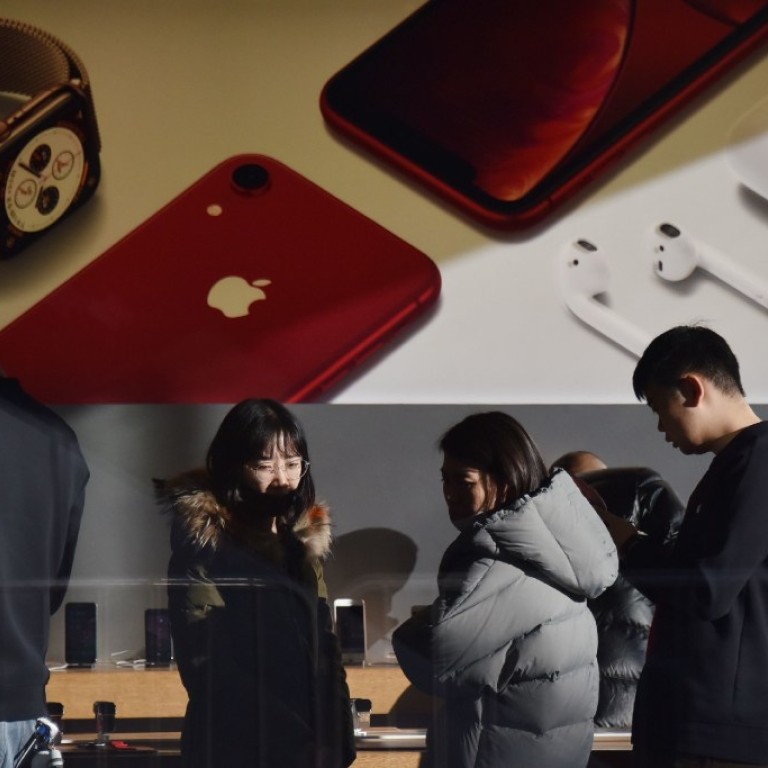 Why China's copycat manufacturers are pulling away from knocking off iPhones
Cheap android handsets at MWC 2019 favor Huawei's design over Apple's notch
This article originally appeared on
ABACUS
The annual Mobile World Congress in Barcelona sets the stage for each year's dominant smartphone trends. But while flashy flagships from
big brands like Samsung and Huawei
tend to attract the most attention, designs from small Chinese manufacturers are equally revealing.
These tiny little-known companies specialize in borrowing design ideas from the big players. They churn out phones with similar features to the hottest US$1,000 handsets, and sell them at a far cheaper price. While last year we saw plenty of
iPhone X
knockoffs complete with an unmistakable notch, this year it looks like Apple is no longer the coolest brand to copy.
Leagoo, who showed off an iPhone X lookalike named the S9 last year, has ditched the notch from its flagship this year. Instead it's adopting the hole-punch -- a tiny hole on the front screen that houses the selfie camera. The new design was
recently seen on
Huawei's budget series
, as well as Samsung's latest
Galaxy S10
flagship.
There's a reason why these companies are moving away from copying the iPhone.
It's a different story for Chinese smartphone giants. Both Huawei and Xiaomi
shipped a third more smartphones globally from a year ago
, despite an overall decline in the market. Industry observers
note that
these companies are gaining users outside of China. As more international smartphone buyers turn to top Chinese brands, it's not surprising that smaller manufacturers are trying to capitalize on the changing tide.
But just as quickly as they turn away from the iPhone this year, they could easily hop on the next fad should the tide turn again next year. And with the ongoing US-China trade tension, it's hard to tell if Chinese phone giants will continue to do well globally. 
Until then though, it looks like the battle among copycat Androids is still: Who has the better punch-hole or water drop phone?