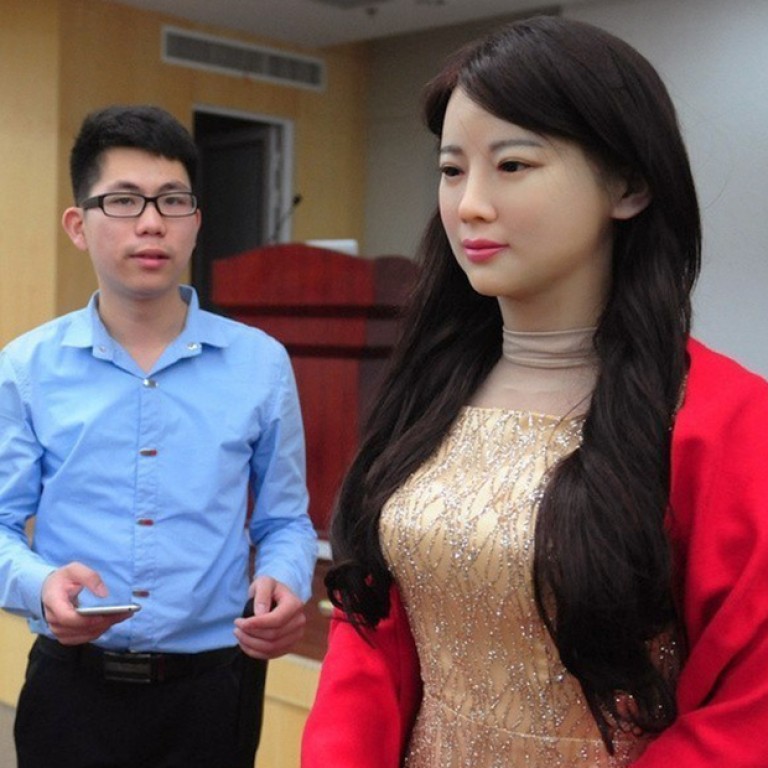 China wants to make its own rules for AI ethics
Tencent's Pony Ma and Baidu's Robin Li join calls for ethical rules, as country faces global scrutiny on tech use
This article originally appeared on
ABACUS
It is no secret that China wants to be a global leader in AI. Now it also wants to set up ethical standards for the technology.
Two of the country's biggest tech billionaires are spearheading the calls. Baidu's Robin Li and Tencent's Pony Ma said guidelines are also needed in areas that are likely to bring ethical conundrums: Autonomous vehicles, gene editing, and data privacy.
Li's proposal, however, did raise some eyebrows. The CEO of Baidu
stirred up a storm last year
when he said Chinese people are willing to give up data privacy for convenience.
The online backlash caught Li off guard. Chinese consumers are known to adopt new technologies faster than those in the West -- partly because of low concern over how their data is being used, but also because of low awareness. As a result, many AI applications have quickly become mainstream in China. Facial recognition, for example, is now used for
catching jaywalkers
 to 
monitoring school attendance
to getting free toilet paper.
Baidu and Tencent called on the Chinese government to regulate new technologies on Sunday at the start of China's annual gathering of its legislative and political advisory bodies, known as the "two sessions."
In January, the Chinese Association for Artificial Intelligence to set up a committee to draft guidelines for AI ethics. That group is headed by Chen Xiaoping, the man who developed China's first 
humanoid robot Jia Jia
.
Both Li and Ma also called for global cooperation in the field, which would help bring "Chinese wisdom to international AI ethics research" as Li 
put
it.
According to its national plan, China is gearing up to become the international AI trend-setter. In October last year, Baidu became the first Chinese company to join the Partnership on AI, a US-based consortium that studies and formulates best practices on AI technologies.
Still, China's use of AI in surveillance has met with plenty of international criticism. Reports of using AI to assist surveillance and genetic data collection in the Western region of Xinjiang have triggered privacy and human rights concerns.
Tech giants in the West, meanwhile, are also facing scrutiny over algorithms that perpetuate human biases and military uses of AI. Google, for instance, was forced to cancel its deals with the Pentagon and the US Immigration and Customs Enforcement after complaints from workers. Amazon has found itself under fire for selling facial recognition software to government agencies.
But while Microsoft has called for public regulation of facial recognition technology, many Chinese companies
had been mum
about the potential problems AI may bring.
Other markets have also started to look at setting up ethical AI standards. The EU, for example, has already prepared 
draft
guidelines.
But Baidu's Li says so far, China's role in making rules for AI has been small on an international level.
"The discussion of AI ethics in China has just started and has not yet formed a broad consensus," Li wrote in his proposal.