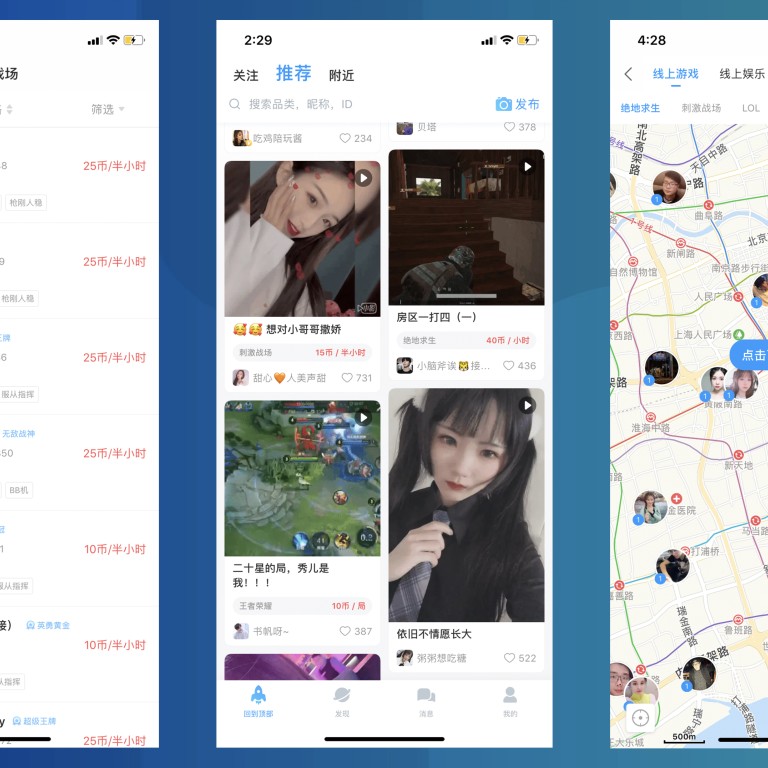 You can pay gamers in China to play PUBG with you
China's biggest shopping app Taobao now offers "game companions"
This article originally appeared on
ABACUS
Miui, a 21-year-old college graduate, charges 50 virtual coins an hour -- about US$10 -- to play online games with strangers. On busy days she can earn about 1,000 yuan (US$144) a day.
"Game companions" are gaining popularity in China, with more than a dozen apps offering the service. NetEase has its own platform named Heizhu Esports, and Taobao, China's biggest shopping platform, has just been spotted with its own line of game companions. 
The Taobao shops that offer game companion services aren't new, but they now have a "Taobao game companion" label slapped on them. We asked Alibaba for more details and will update if we hear back.
(Abacus is a unit of the South China Morning Post, which is owned by Alibaba, an owner of Taobao.)
One of the most popular game companion apps is Bixin, which means a "
hand heart
" gesture in Chinese. You send out an order for the games you want to play and when you want to play them, and interested game companions will respond. Or you can select the game you want to play first, and talk to a list of companions available for that game.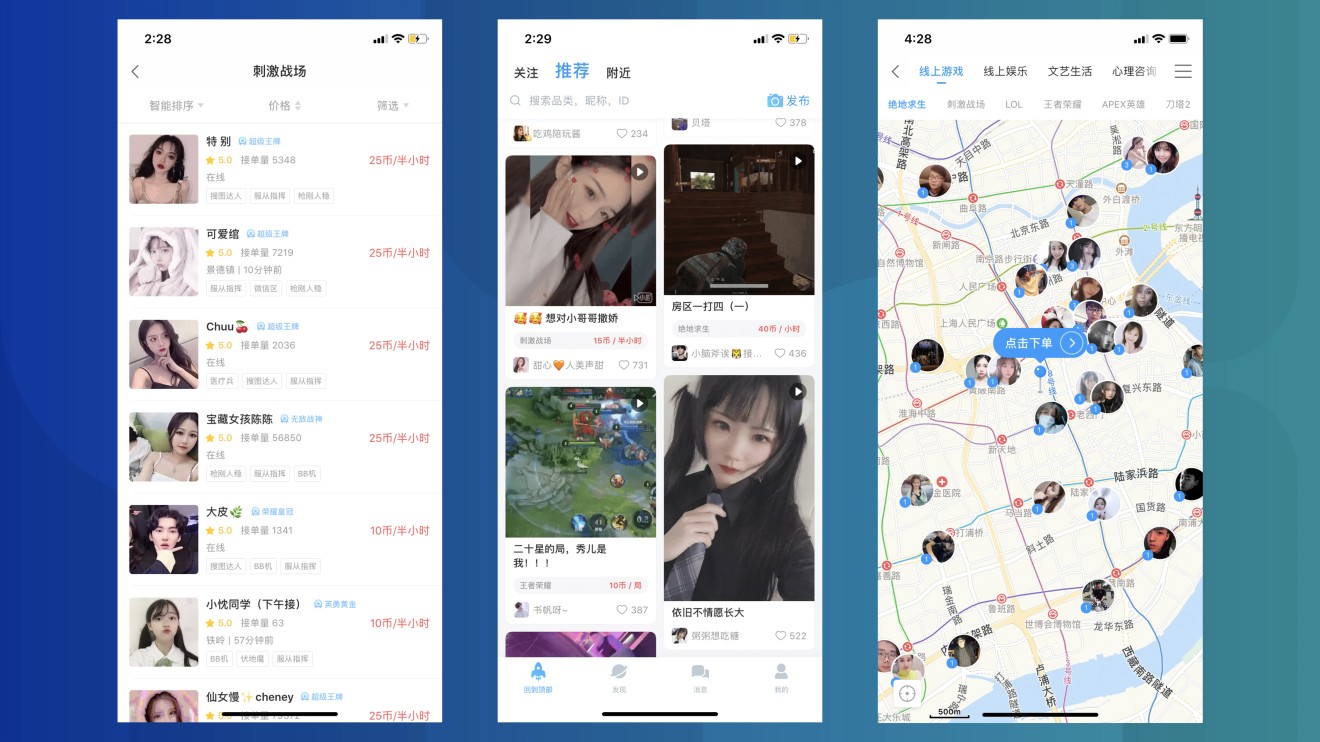 I signed up for an account as a male user. While I didn't specify a gender preference for my companion, my request to play PUBG Mobile was immediately greeted by a number of women. They all happen to have large doe eyes, including one named "Your flirty girlfriend Cher". Their opening lines often say they are skillful at the game, and that they have a lovely personality and a sweet voice.
I also found that gaming isn't the only service offered. In other parts of the app, I also found functions named "emotion consulting", "virtual lover", and "tuck-you-in-bed radio", where people charge a similar amount of money for their companionship. I didn't venture into those territories, but there have been 
reports
saying that people are using these apps to find sex. 
Still, it looks like many users are sticking to gaming. All companions who responded to my order turned down my request to meet offline. Some platforms also say they ban inappropriate messages, offline meetings, and video chats.