Xiaomi
Get more with myNEWS
A personalised news feed of stories that matter to you
Learn more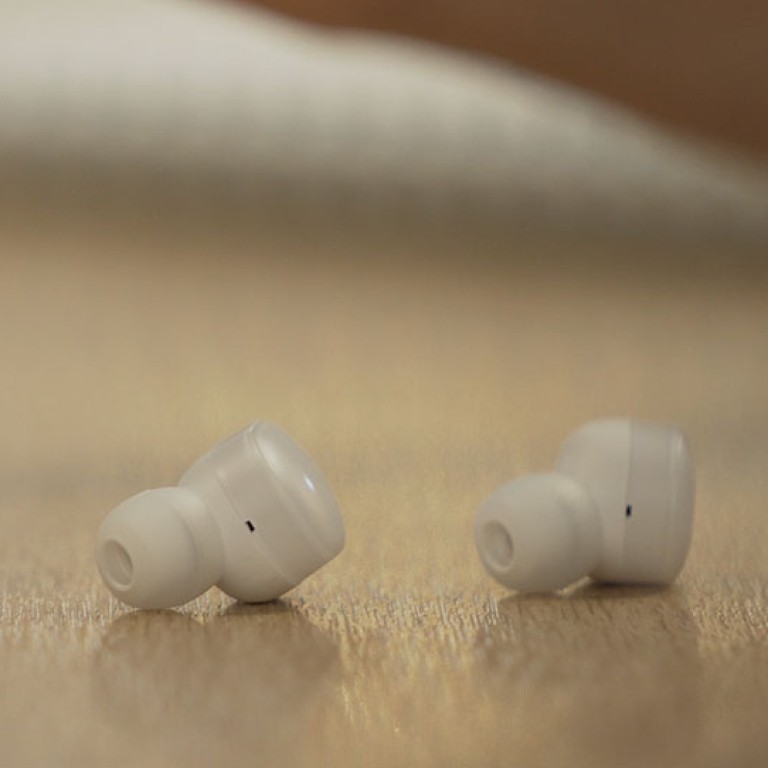 With Xiaomi's cheap AirPods rival, you get what you pay for
The AirDots cost just US$30, far less than Apple's wireless earbuds, but there's a reason they're so cheap
This article originally appeared on
ABACUS
After more than two years, the second generation of Apple's
AirPods
has finally arrived. But with the wireless earbuds alone costing US$160, some budget-conscious iPhone users like me are surely wondering if there might be any cheaper alternatives.  
That's when my colleague Chris lent me his unused
AirDots
-- wireless earbuds made by Xiaomi. Just like the AirPods, the AirDots are white and come in a white charging case. But unlike the AirPods, the AirDots cost far less, selling for just US$30 in China.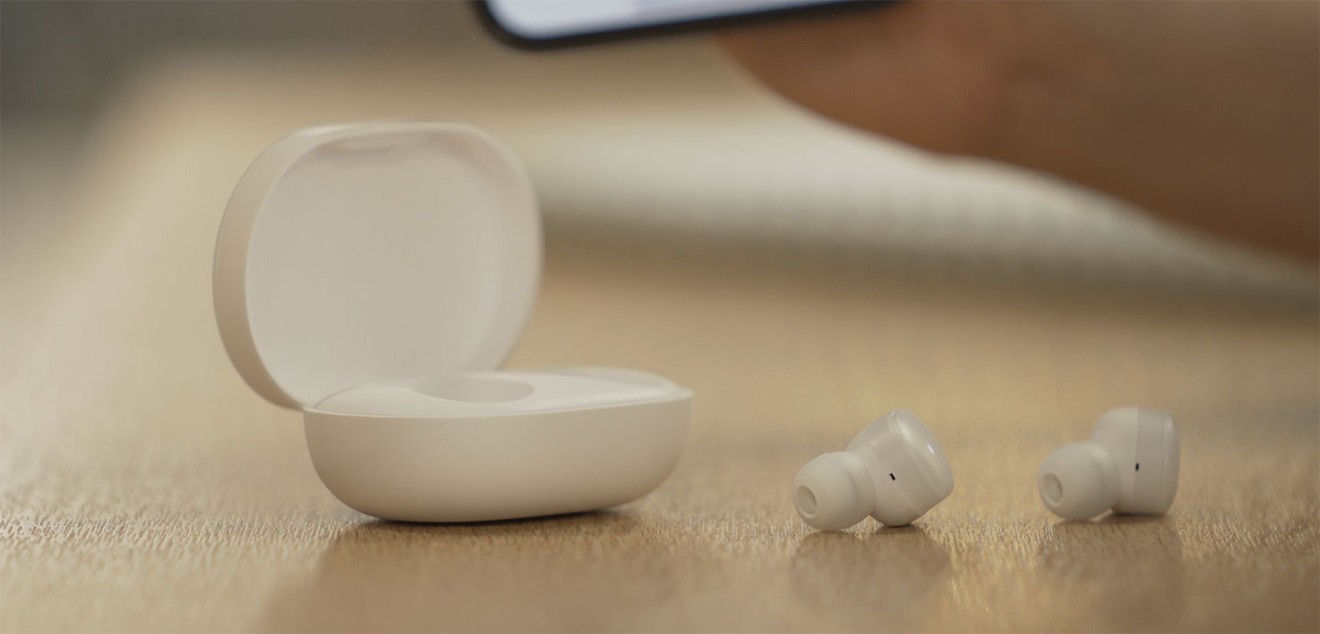 With such a huge price difference, I was prepared to accept some trade-offs with the AirDots. I'm saving over a hundred bucks, surely I can deal with a few compromises?
Then I started to use the AirDots, and I suddenly understood that perhaps there's a reason they're so cheap.
The first issue came up before I even used the AirDots. According to Xiaomi's instruction manual, I'm supposed to take both headphones out of the case, wait around three seconds for them to connect with each other, and then pair up the right-side earbud with my phone.
The problem was that the left and right AirDots seemed to ignore each other. When my phone connected with the right earbud, the left earbud would remain silent. When I paired the left one with my phone as well (because both show up separately as Bluetooth devices), the audio switches entirely to the left earbud, muting the right side. I tried restarting the headphones, but that didn't fix the problem.
With one workable earbud in my ear, I decided to play some music anyway. I wasn't blown away by the average audio quality of the AirDots. Ariana Grande's "thank u, next" sounded less detailed and faintly fuzzy, as if I was listening through a TV instead of having the singer next to my ear. The bass was mostly missing, and some treble details were lost.
Xiaomi promises four hours of listening time on the AirDots, an hour less than the new AirPods. But, good news! If you only use one earbud -- as I was forced to -- Xiaomi says the battery life goes up to five hours. So hey, it can achieve the same battery life as the AirPods… as long as you only use one earbud.
On the other hand, the AirDots case only supplies another 12 hours of battery life, half that of the AirPods. It also feels really cheap and insubstantial, and it's really hard to open the case with one hand because there isn't a little dent for your finger to fit into. (This is more minor, but if you enjoy the crisp little "click" the AirPods case makes when it shuts, you won't find that on the AirDots either.)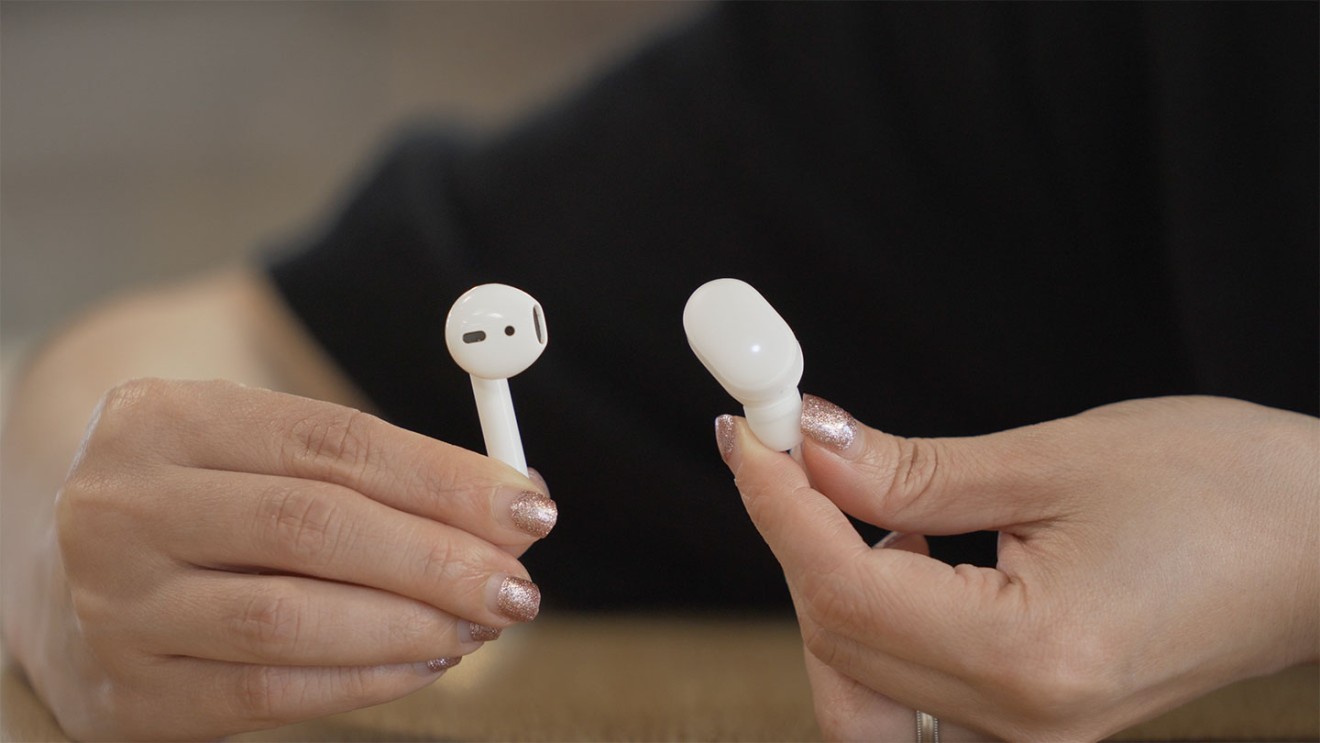 By this point it was fairly obvious that I wouldn't persist with the AirDots, which is a good thing because they also weren't that comfortable. They do fit snugly in my ear and don't feel like they're going to fall off -- but they're also bigger than the AirPods, sitting much higher in the ear and with silicone tips that just make it less comfortable.
That's actually a bigger deal breaker to me than anything else I've mentioned so far -- I mean, let's be honest, would you like someone to stick their thumb in your ear for more than an hour? That's what it felt like to me.
Despite all my complaints, I do actually have good things to say about the AirDots. I like the built-in gestures: Tapping once lets me play or pause, and tapping twice brings up Siri. That's definitely a step up from the first generation of AirPods, which only allows a double tap.
But that's about the only advantage the AirDots have besides the price, and I'm not sure if that's enough to endear me to Xiaomi's wireless earbuds. There are plenty of other alternatives in the vast price gap between the AirDots and the AirPods. My wallet would thank me if I picked the AirDots, but you get what you pay for with these cheap earbuds.