Huawei
Get more with myNEWS
A personalised news feed of stories that matter to you
Learn more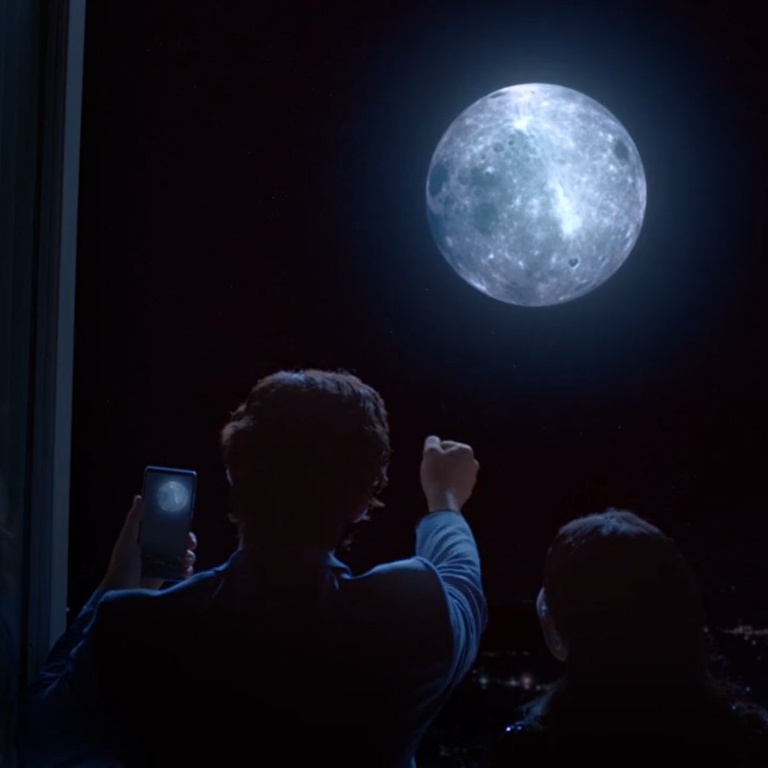 Why do Huawei and Xiaomi keep taking photos of the Moon?
Is the space race between the Huawei P30 and Xiaomi Mi 9 about marketing or technology?
This article originally appeared on
ABACUS
Huawei's P30 smartphone launch was full of impressive bullet points. It has four cameras on the back. There's an ultra wide angle lens, a
TOF
sensor, and a periscope telephoto lens. And then there's Moon mode.
Taking pictures of the Moon was a big part of their pitch at the
P30
launch, with Huawei's picture vastly eclipsing those from the Samsung
Galaxy S10+
and the
iPhone XS Max
.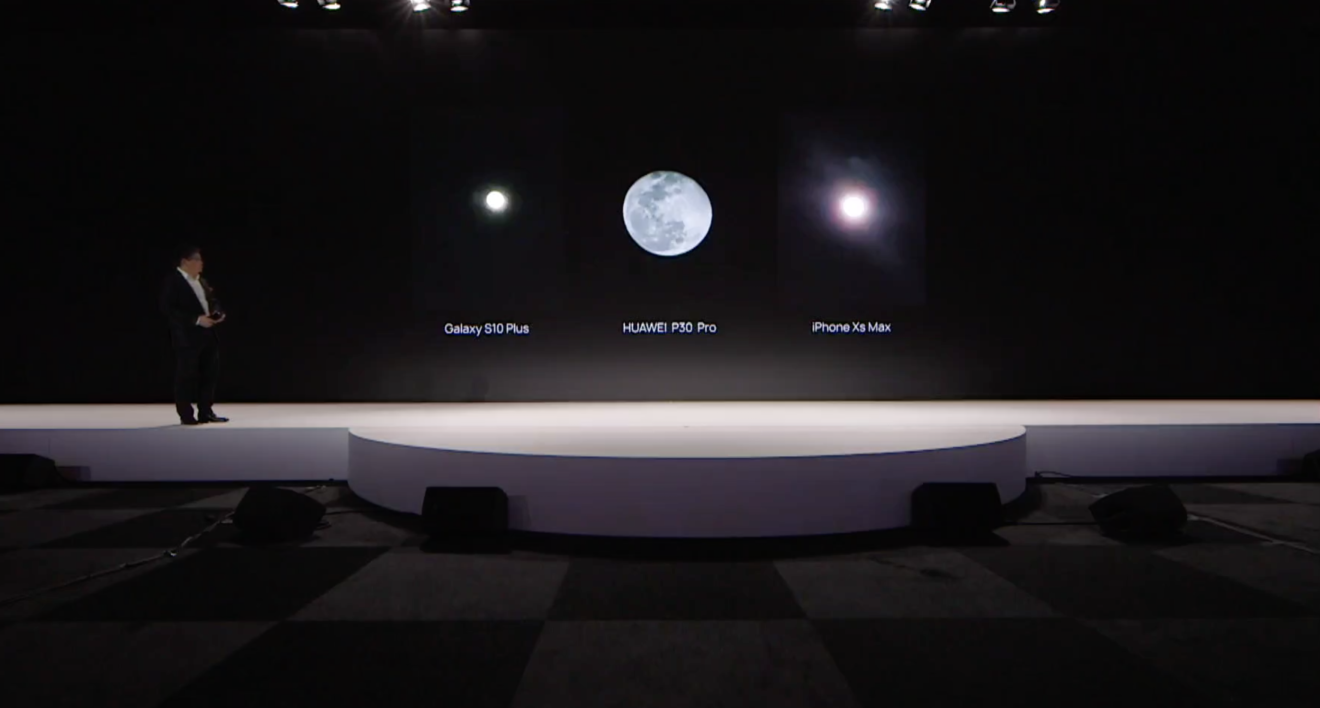 Huawei isn't the only one doing this. During the launch of
Xiaomi Mi 9
, Lei Jun presented their own Moon mode, comparing images with the
Huawei Mate 20
and the
iPhone XS
. (Again, of course, the Xiaomi photo was much bigger and clearer.)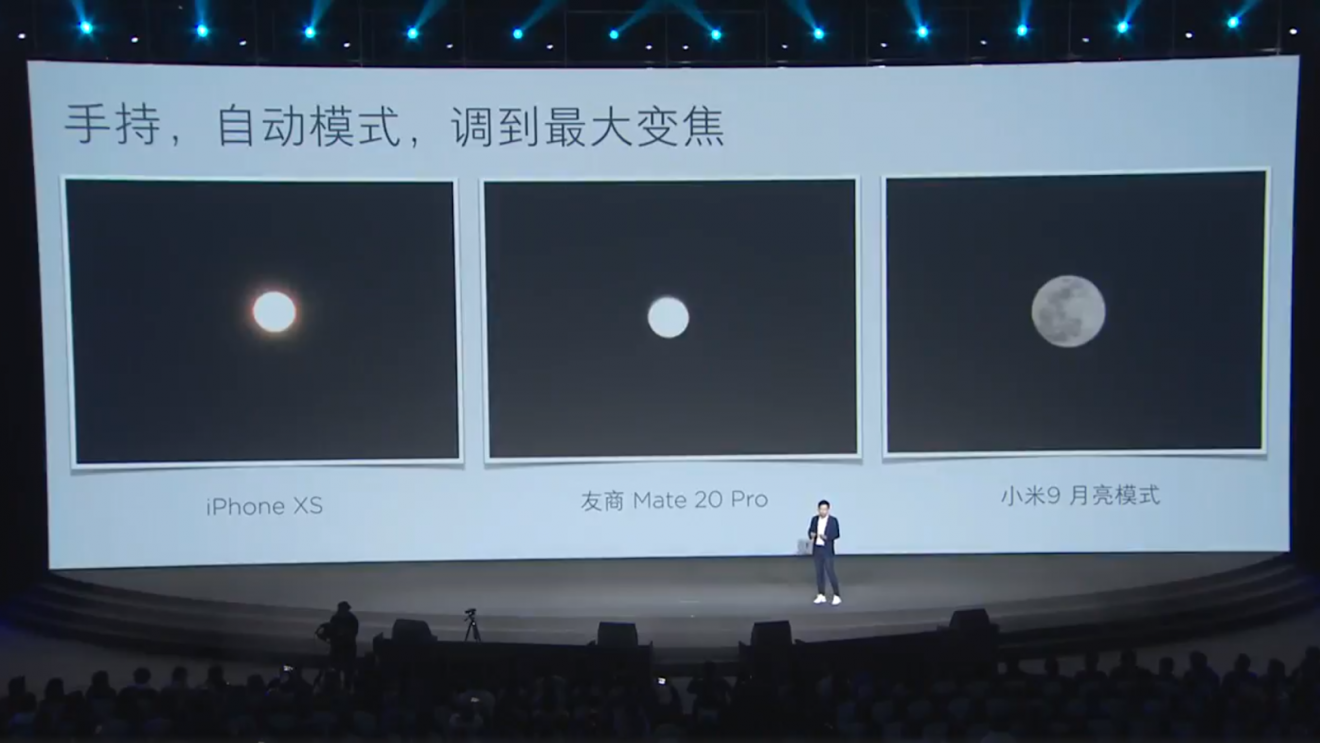 We're used to seeing smartphone makers compare photos of faces, landscapes, or low-light situations. But the Moon is a bizarre new battleground that I'm not sure anyone really asked for. So why are Chinese smartphone makers apparently obsessed with shooting the Moon?
The answer might lie in the technical requirements -- or a bit of cultural history.
The Lantern Festival is one of China's traditional holidays, a day for families to reunite, light up paper lanterns and gaze upon the Moon in all its beauty. But for China's smartphone makers it's a day of shameless marketing.
This year's Lantern Festival began with Xiaomi's Lei Jun sharing a photo of the Moon taken with the Xiaomi Mi 9 on Weibo. Not wanting to be left behind, Huawei executives followed with one sharing a photo of the Moon from the yet unreleased P30, and another from Huawei Mate 20 Porsche.
And, perhaps feeling left out, Huawei's sub-brand Honor jumped in as well: Honor president Zhao Ming shared his take on the Moon with the Glory V20. Sadly his glory was short-lived, when it was discovered that the picture was apparently taken with the help of an "accessory." Still, a new space race had clearly begun.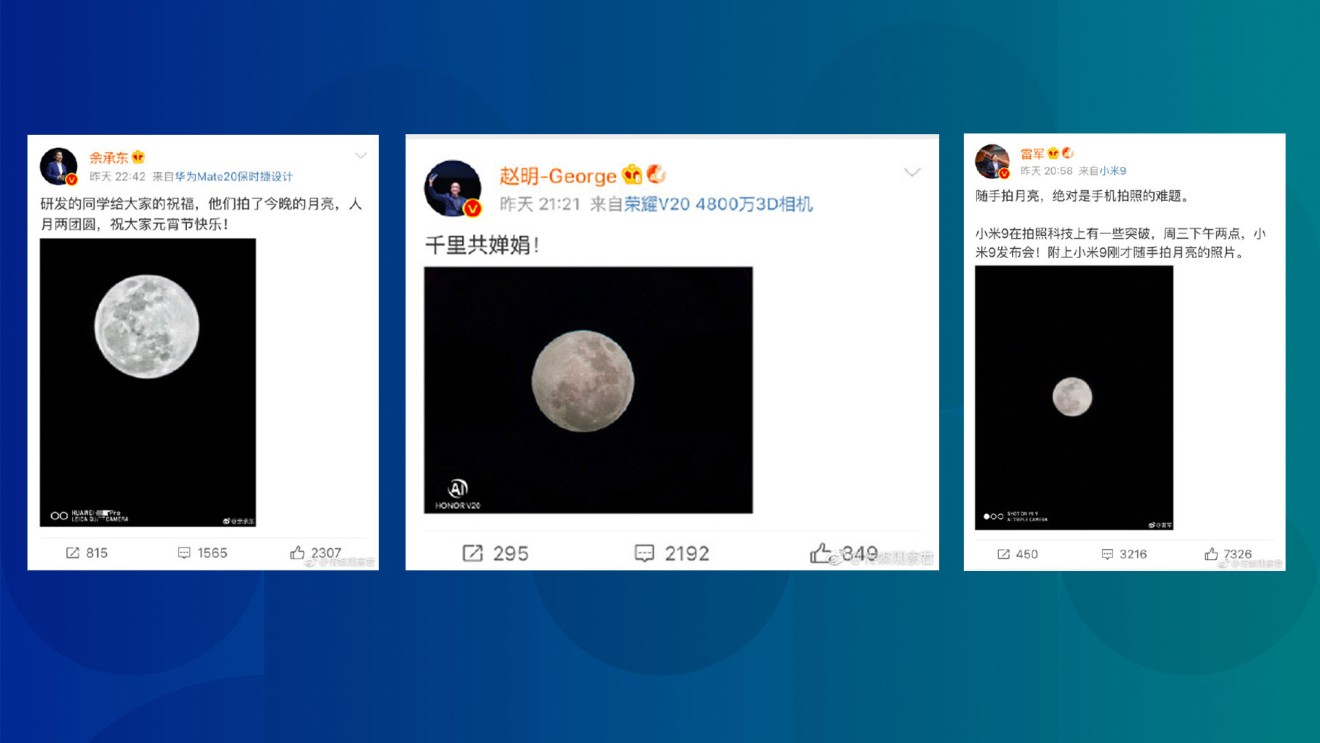 Beyond that, it's worth pointing out that this is also a notable technical feat. Taking photos of Earth's biggest natural satellite is hard.
For those not using professional gear, the results can be quite underwhelming. A normal phone camera can't zoom close enough and the sensor can't balance the brightness of the Moon with the darkness of the night sky. Apart from the lens, there's the aperture which controls the amount of light entering the sensor, and other factors such as camera stabilization.
This means Huawei P30's shots are serious achievement… even if it's not exactly something people will do all that often.
What's weird is that even Xiaomi, their main rival in this smartphone space race, says Huawei's new camera is good.
"One thing to say is that the Pro version is really good. Killing Samsung and Apple in seconds with photos makes domestic mobile phones look good,"
wrote
Xiaomi's product manager Wang Teng on Weibo.
Still, not everyone believes the Moon mode is really necessary.
One Weibo user
said
, "Next time, can we change to the Sun? I'm tired of seeing the Moon."