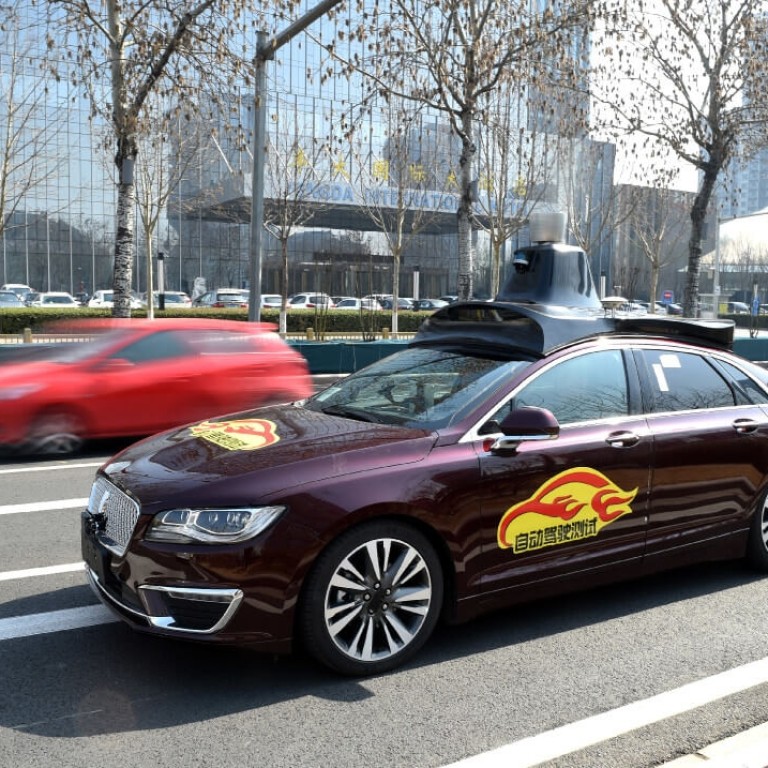 China's first report on self-driving cars won't tell you how safe they are
Report covers driverless cars from 8 companies: Baidu, Pony.ai, Nio, Daimler, Tencent, Beijing New Energy Automobile, Audi and Didi
This article originally appeared on
ABACUS
While a couple of fatal crashes in 2018 have made the more US cautious about self-driving cars, China is still plowing ahead. The government
expects
that by 2030, 10% of all cars sold in China will be fully autonomous vehicles. 
Now Beijing's transportation department has issued its first
report
, one year after authorities laid out national
guidelines
for self-driving road tests. But it doesn't say much.
The report gives stats on 54 self-driving vehicles from 8 companies: Baidu, Pony.ai, Nio, Daimler, Tencent, Beijing New Energy Automobile, Audi and Didi. Together they drove more than 153,565 kilometers (95,420 miles) in Beijing in 2018 without a single accident, according to the report. 
Most of these miles were contributed by Baidu alone. The company's 45 vehicles ran 139,887 kilometers (86,921 miles), much more than the 13,288 miles its vehicles traveled in
California
.
Baidu's push in autonomous vehicles isn't surprising. After an Uber self-driving car struck and killed a woman in the US in March of 2018, CEO Robin Li
said
publicly defended driverless cars, saying they're still much safer than human-driven ones.
If you want to get a glimpse of how these Chinese companies' self-driving companies compare with each other, the report doesn't help. The only thing a reader will glean here is the number of vehicles deployed and total miles driven. The disengagement rate, an important metric used in California tests to show how often human drivers have to intervene, is missing in China's first report. 
While some people
argue
that disengagement rate does not accurately reflect whether one self-driving company is more advanced than another, it's still
believed
to be the best metric currently used to measure improvements in autonomous driving.
Beijing does ask companies to submit disengagement data,
according to
the national guideline for self-driving road tests, but that information hasn't been disclosed. One industry expert interviewed by state news outlet China National Radio
says
that China doesn't have to release data according to California's standard because not enough miles have been driven in Beijing to be used as samples.  
Trendforce analyst Caroline Chen agrees that the report may not be valuable for judging who is ahead in the autonomous driving race, saying the report doesn't offer much information.
"This is the first time Beijing released a self-driving report," Chen said. "It's more aimed at demonstrating Beijing's progress on self-driving."