ZTE
Get more with myNEWS
A personalised news feed of stories that matter to you
Learn more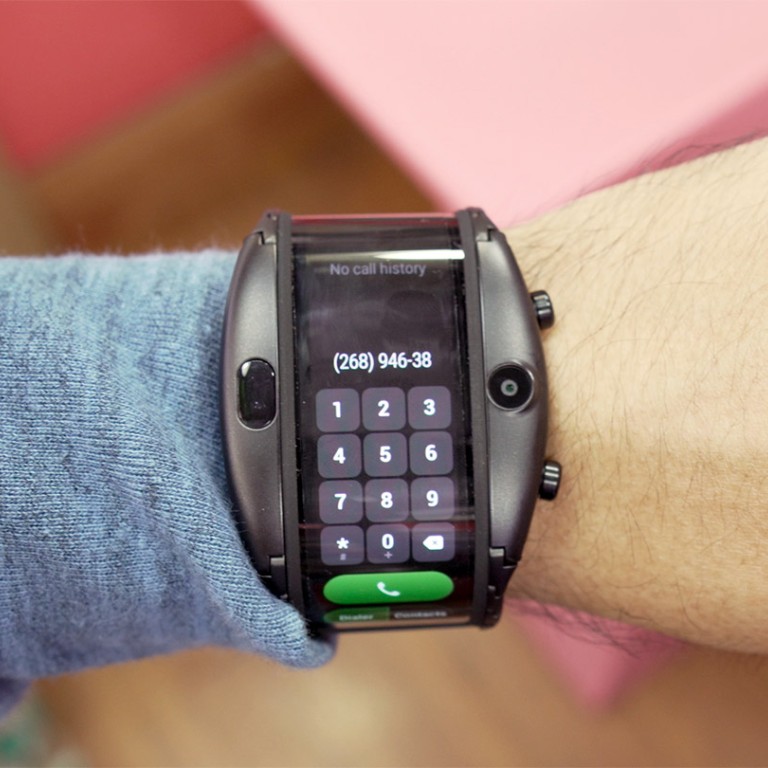 The Nubia Alpha is a smartphone for your wrist
The world's strangest-looking smartwatch has a long flexible display and a selfie camera
This article originally appeared on
ABACUS
I finally had the chance to strap a very strange device to my wrist. It has a 4-inch flexible OLED display and a camera on the front for taking selfies. It can also make phone calls and respond to air gesture controls.
The Nubia Alpha is either a wearable smartphone or a giant smartwatch, depending on how you look at it. The device comes from once-ZTE subsidiary Nubia, and it's safe to say there's nothing else like it.
Check out Nubia Alpha on Amazon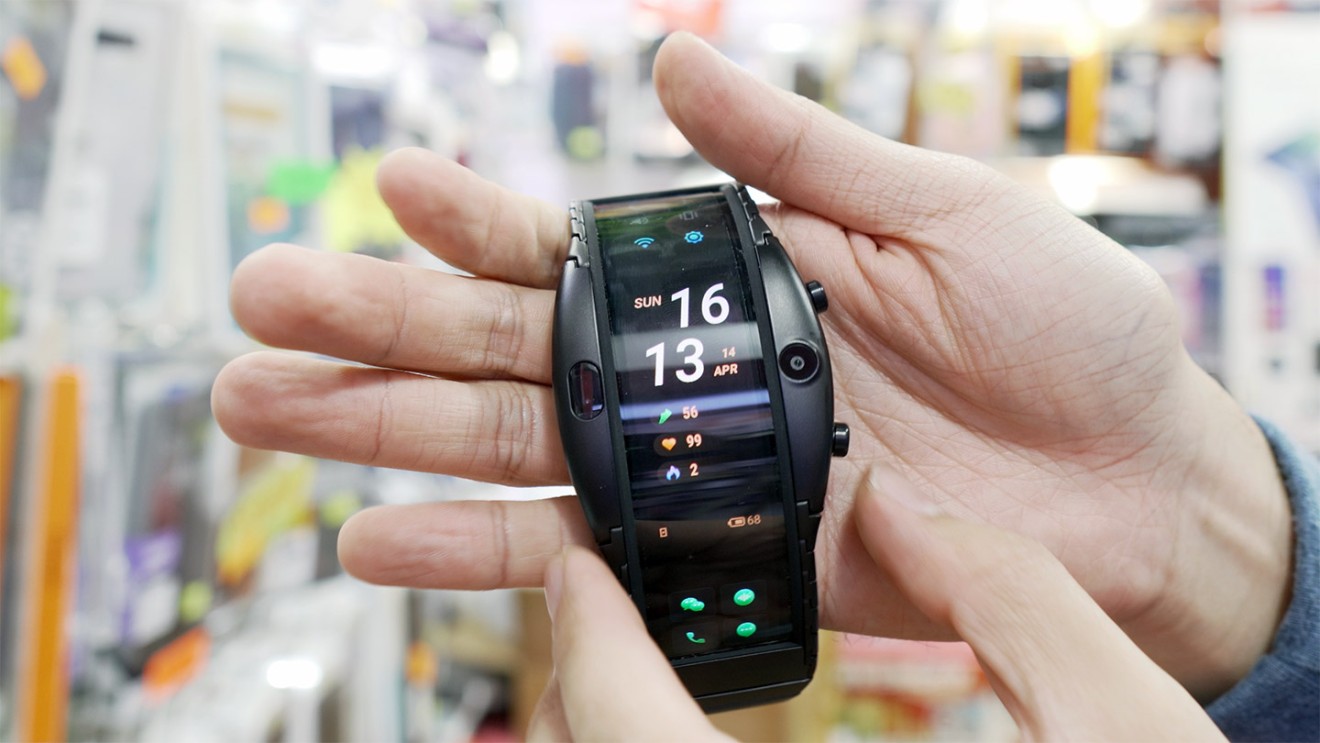 First, let's discuss the specs. The watch runs on a Snapdragon Wear 2100 with 1GB of RAM and 8GB of onboard storage (and no SD card slot). According to Nubia, the non-removable 500mAh battery can last a week in battery saving mode, but it's not clear how well that holds up in real-world usage.
In terms of looks and features, though, the Nubia Alpha has no peer. With a flexible display that curves around the wrist, the device doesn't look like a typical smartwatch. Even wearing it made me feel like I had a futuristic piece of tech on my wrist.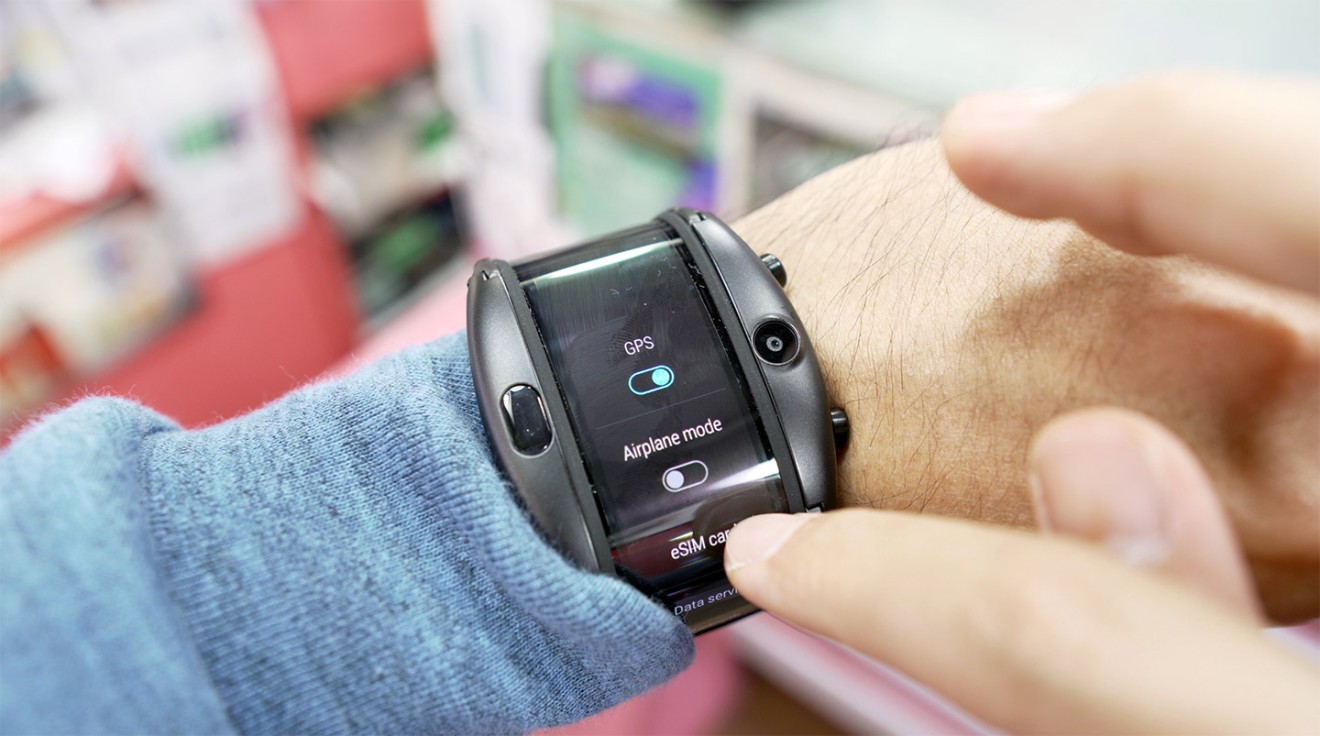 The large display makes the smartwatch feel like a mini smartphone attached to a wristband. The Nubia Alpha doesn't feel as heavy as it might look, either. That's in spite of its solid stainless steel body.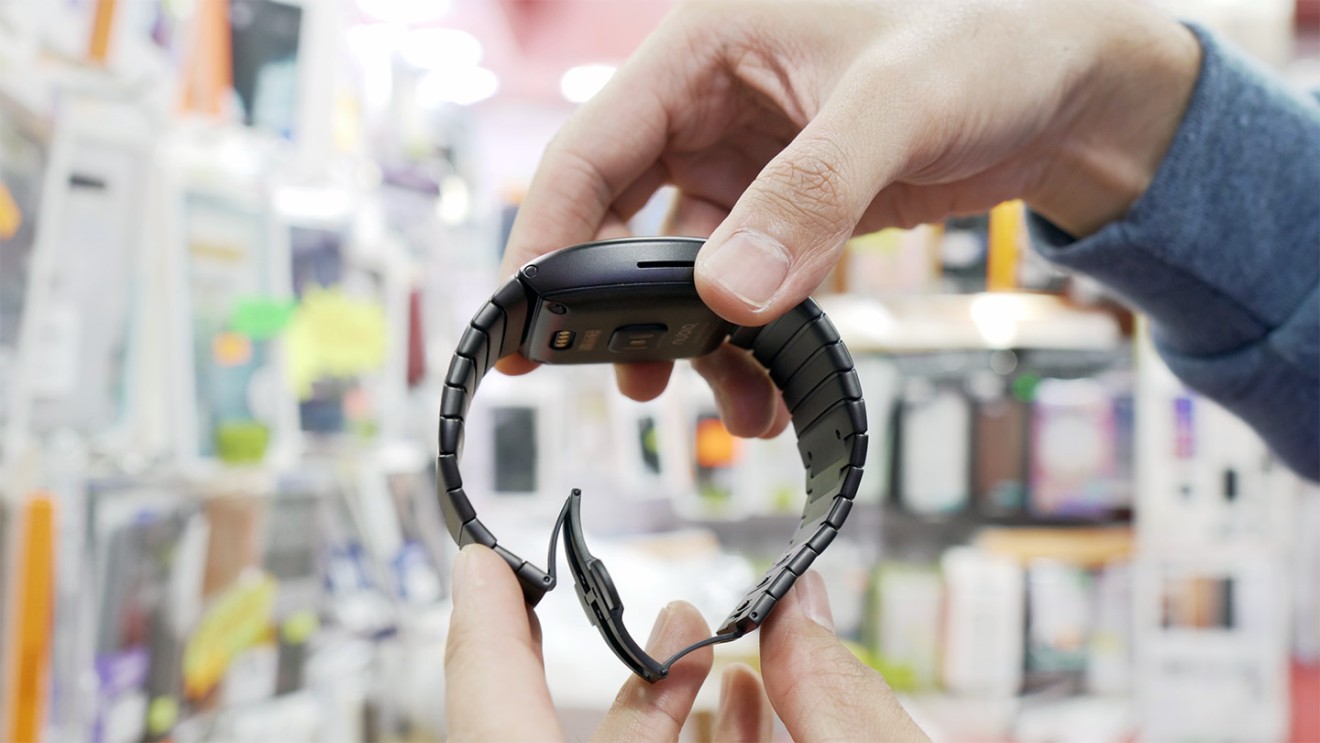 The large display that makes the Alpha so distinctive also doesn't disappoint. It's bright and vibrant and looks beautiful. That curve could be a problem, though, as it kept me from being able to see the whole thing at once. I had to rotate my wrist to be able to look at either end of the screen.
The watch's proximity sensor and camera are placed on either side of the screen. The sensor can recognize gestures, allowing users to control the Alpha without touching the screen or the side buttons. With a quick swipe of my hand, the Alpha will scroll through pages based on the direction of my gesture.
The air gestures are super cool in theory, but in practice, it doesn't accurately detect my swipes. Sometimes the Alpha will scroll in a different direction or just stay on the same page. Eventually I found myself returning to the touchscreen, which is easier to navigate and more reliable.
On the right side of the watch you'll also find a home button and a back button to help with navigation. The buttons operate as they would on any other Android device by returning the user to the home screen or going back to the previous page.
Another standout feature of this smartwatch is its 5MP front-facing camera. China loves selfies. I tried to take some selfies with it and gave up quickly. I won't try that again.
It's very tiring to have my arm lifted up, holding it still in the perfect position. It's difficult to frame the shot this way. I had to lift my arm high to prevent myself from looking down at the watch and getting an up-the-nose shot. Unfortunately, the camera seems more like a gimmick for now.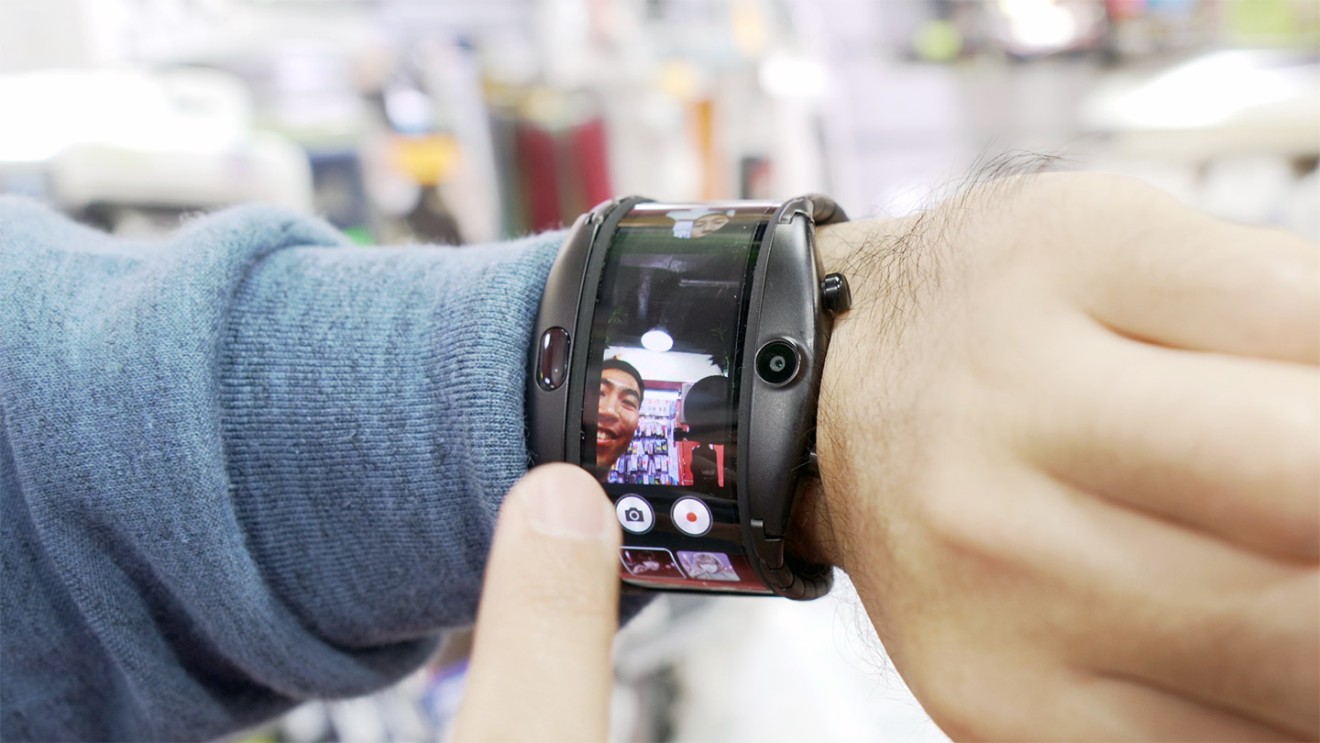 In terms of software, the Alpha runs on a custom version of Android (not Google's Wear OS) with simplified icon menus that are tiled in a row from top to bottom. Users swipe up and down to choose the app or left and right to move between apps grouped by functionality. Apps are grouped by settings, utilities, services, and fitness. The device also comes preloaded with a few of the Chinese smartphone staples like WeChat and Alipay.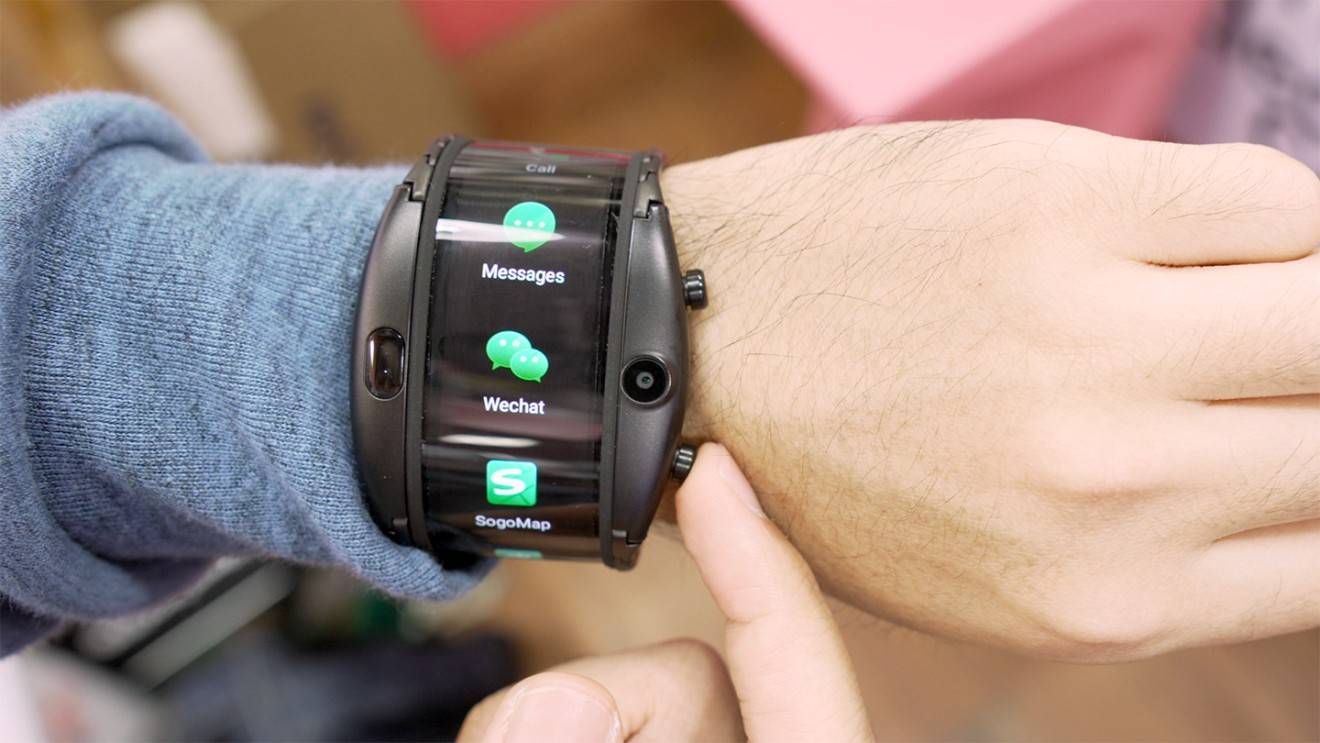 The Alpha has the basic smartwatch health functions users have come to expect, as well. It includes a heart rate monitor and a pedometer.
Oh, the Nubia Alpha supports phone calls and SMS, too, thanks to the built-in eSIM -- assuming you're the type of person who still does that in 2019.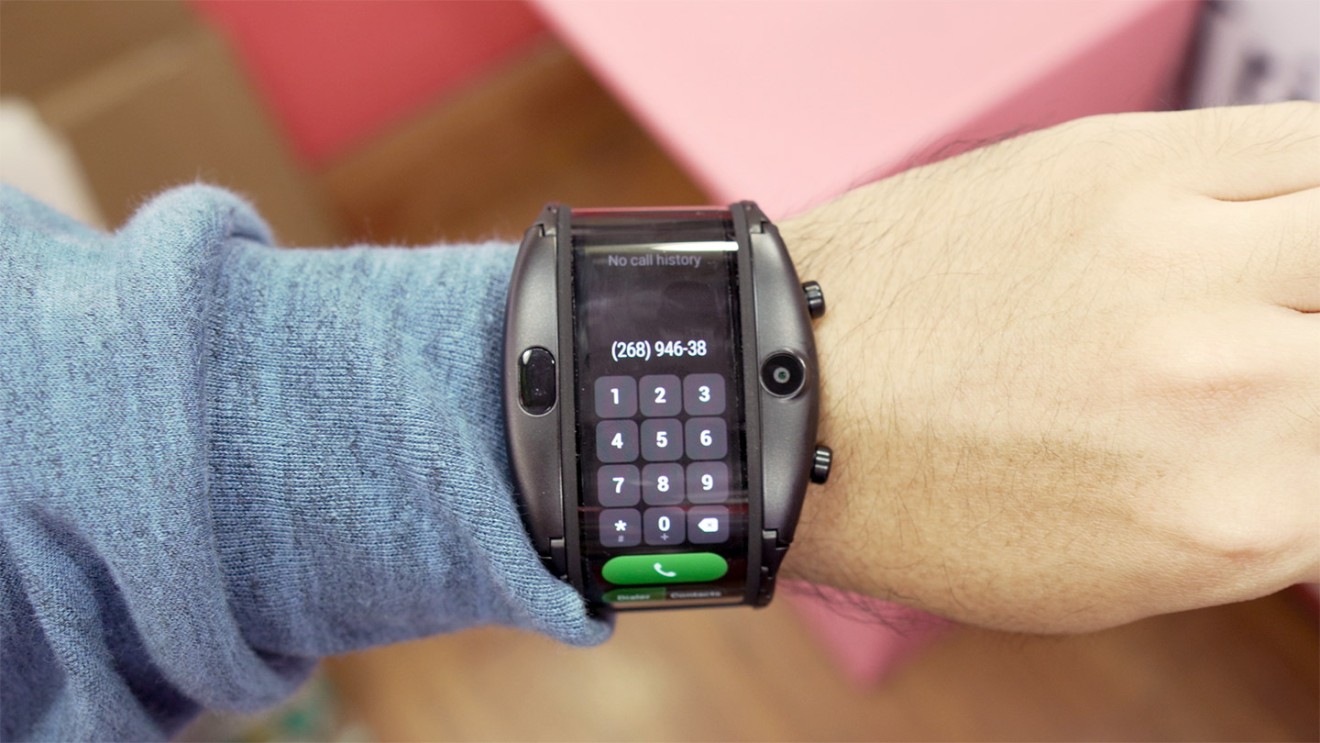 The Nubia Alpha is already selling in China for 3,499 yuan ($521). That's just for the basic black model, though. An 18K gold model will cost you 4,499 yuan ($671).