Huawei
Get more with myNEWS
A personalised news feed of stories that matter to you
Learn more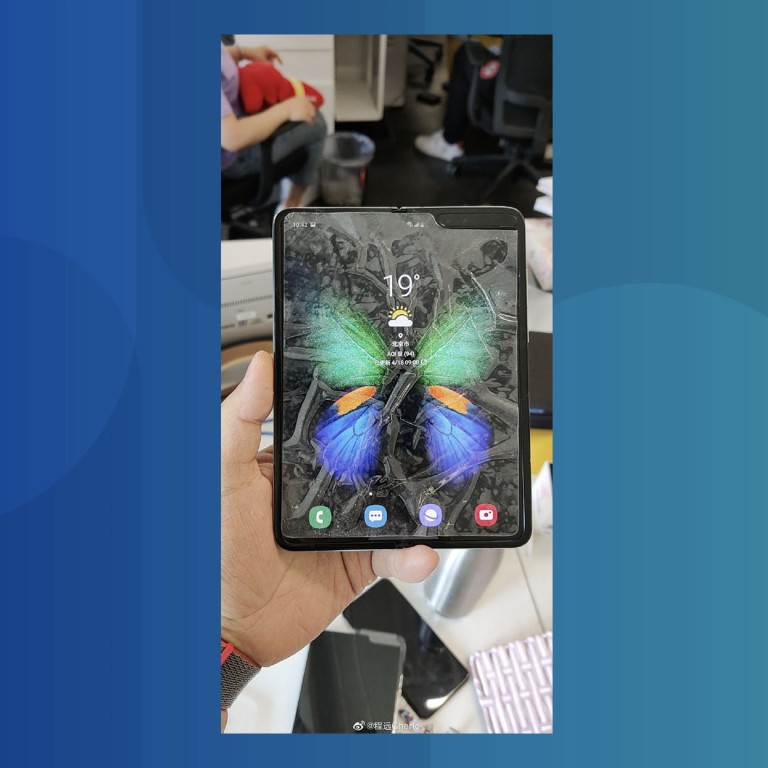 As Samsung's foldable phone breaks, Huawei fans await the Mate X
Netizens are suspicious of abundant praise for the Samsung Galaxy Fold in China
This article originally appeared on
ABACUS
Now that consumers have gotten a glimpse of the first foldable smartphones, all eyes are on Samsung and Huawei delivering devices into people's hands. But reports are now coming out showing the Samsung Galaxy Fold
breaking
, and people in China are wondering how the Huawei Mate X will hold up.
Reviewers in the US have been reporting various issues with Samsung's US$2,000 phone. Units are seen to either completely break or have serious screen glitches. It could have something to do with what looks like a protective layer on the interior folding display. At least two reviewers tried peeling it off thinking it was a bundled screen protector, only to have the screen go dark.
Some tech bloggers are now tempering expectations for the upcoming Huawei Mate X. Samsung's screen folds inwards, theoretically lending it some protection -- so if these screens are breaking, some 
argue
 that Huawei's 
outward folding
 phone has an even greater risk of being damaged.
Others in China think that the broken Galaxy Fold could be good for Huawei.
"The war hasn't even started and it's already over," one person
commented
on Weibo.
A more enthusiastic commenter said, "It won't be long before Huawei becomes the world's No.1!"
One tech blogger
on Weibo who had his hands on the Fold apparently made the same mistake by peeling off the protective layer. He then retrieved the layer from the bin and put it back on.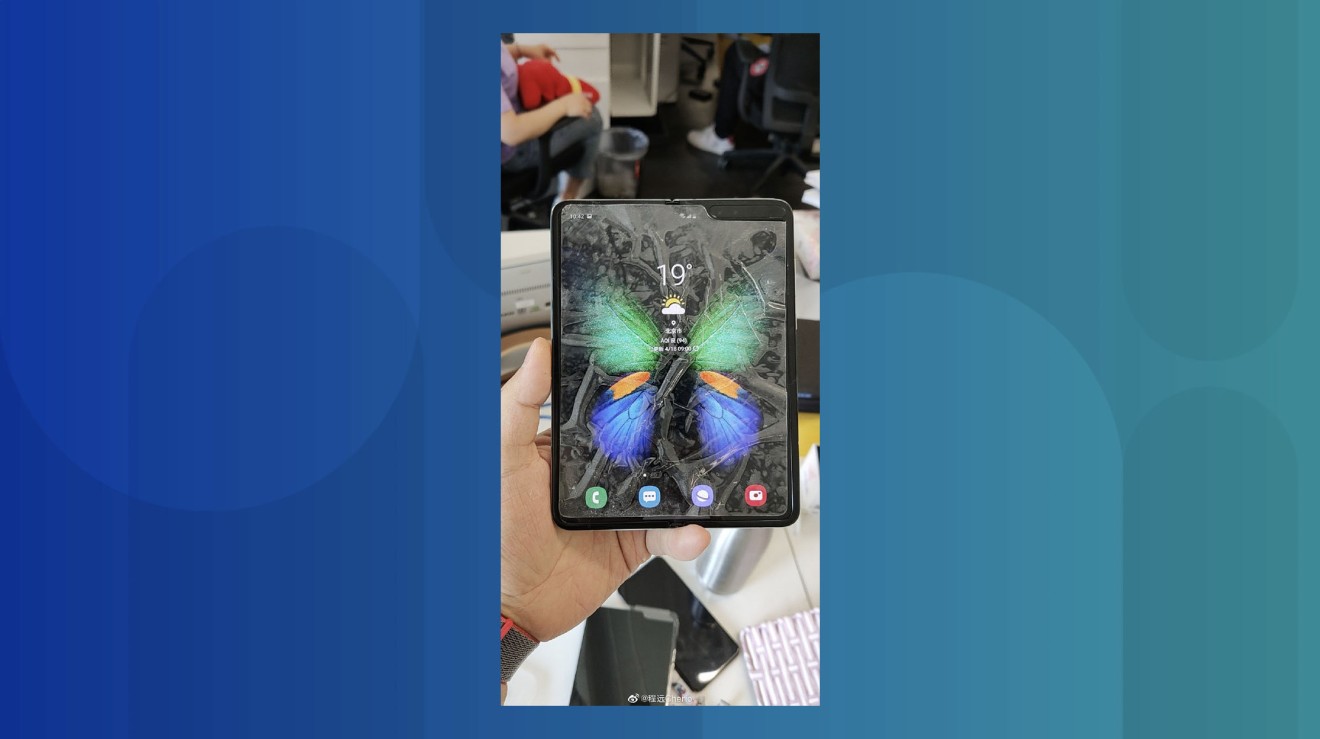 The blogger, who goes by Chengyuan Cherio, said that his Fold has been working fine since he removed the film on Monday. Other bloggers in China also say that they haven't been experiencing similar issues with their units. But some Chinese netizens aren't buying it.
Chinese netizens have some trust issues when it comes to Samsung because of how the company dealt with the Note 7 explosion in China. It told Chinese consumers the products are fine while recalling the phone in other countries.
People also distrust online comments about Samsung thanks to a controversy from six years ago.
In 2013, authorities in Taiwan found that a marketing agency for Samsung had been hiring students to write negative comments about competitors and praise Samsung products in Taiwanese forums. Hiring a "water army" online to write fake comments is a
common
practice among Chinese companies. For Samsung, though, it caused Chinese netizens to become
skeptical
about any praise the company receives online.
One Weibo user's behavior made people even more suspicious. A
screenshot
circulating online purported to show a user's Galaxy Fold glitching. The left side of the interior screen turned partly purple, and the user said in the comment section that he had not removed the protective layer. Now the post is nowhere to be found, leading people to
accuse him of being paid
 to delete it.
"Your Fold is having problems and you delete your post?" one commenter said under the user's latest
post
. "As a product reviewer, how is this fair to your readers?"
Others are pointing out that hands-on reviews of the Galaxy Fold are overwhelmingly positive in China. "Look at overseas, and then look at China," one Weibo user
said
. "You'll wonder if it's two different phones."