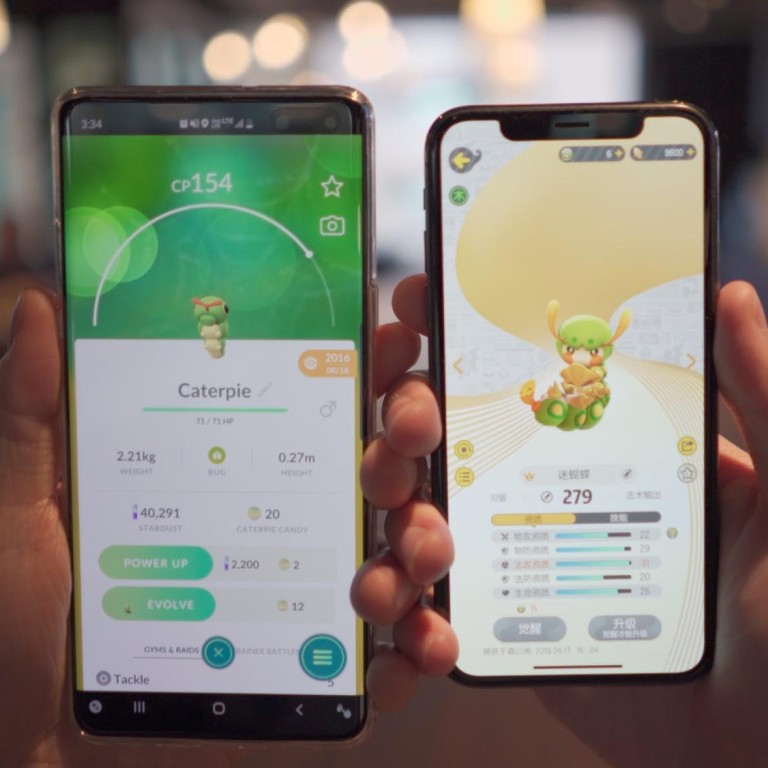 There's a Pokémon Go clone from Tencent that copies almost everything
Let's Hunt Monsters also has a blockchain mini game like CryptoKitties
This article originally appeared on
ABACUS
Imagine a China that's swamped with demons and monsters. That's the world Tencent's new AR game Let's Hunt Monsters presents you with, and it looks a lot like Pokémon Go.
Let's Hunt Monsters copies Pokémon Go in just about every respect. But rather than catching Pokémon, you are out in the world collecting Chinese mythological creatures.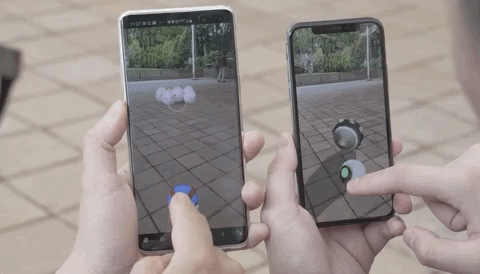 The two games look almost exactly the same. They use very similar styles of art, character design and UI design. Even the tone of the game feels ripped right from Pokémon Go.
Just have a look at how Tencent ripped off Caterpie here.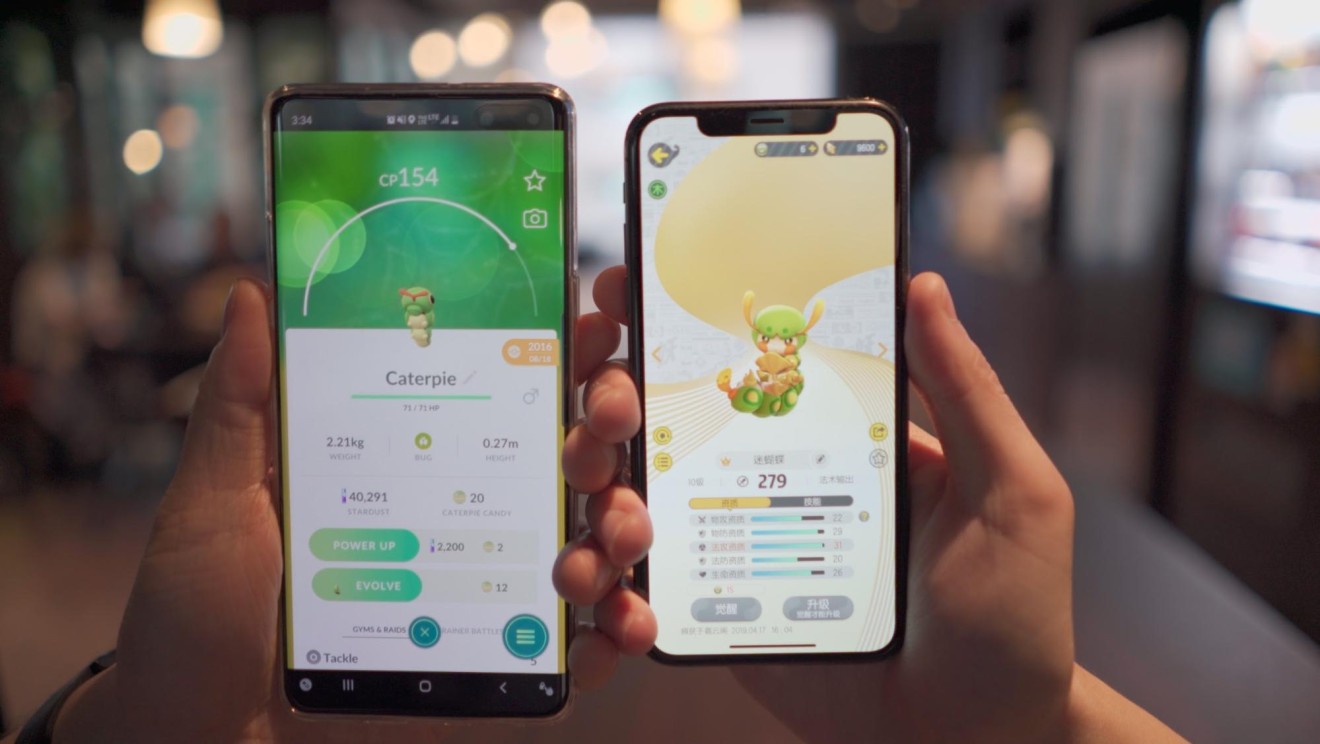 More importantly, the gameplay of Let's Hunt Monsters is almost identical to that of Pokémon Go. You walk around in the real world, trying to find wild creatures and catch them with a ball of your choice. While Pokémon Go has Poké Ball, Great Ball and Ultra Ball, you can use three different types of spirit orbs to catch monsters in Tencent's game.
Similar to Pokémon Go, Let's Hunt Monsters also encourages the use of curveballs. Tossing a curveball at a wild monster not only increases your chances of capture, but also rewards you with extra XP.
Moreover, just like how you need to replenish your supply of Poké Balls at PokéStops, players in Let's Hunt Monsters can stop by Prayer Drums to receive more spirit orbs or other items.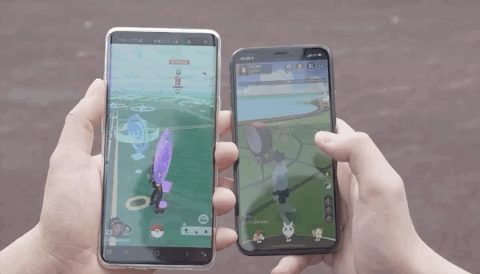 Let's Hunt Monsters even has fruit items to feed wild monsters and they can increase your chances of capture. The game also has potions which you can heal your monsters with after a gym battle. Again, just like in Pokémon Go.
So far Let's Hunt Monsters has 302 creatures for players to catch, which is double the amount of first generation Pokémon initially available in Pokémon Go. (The game now has almost 500 Pokémon.)
You might wonder why Tencent is launching a Pokémon Go knockoff now, nearly three years after the Niantic game was first released (and ironically, just before announcing a deal with Nintendo to launch the
Switch in China
). After all, hasn't the Pokémon Go craze already come and gone?
It turns out that Pokémon Go has some long legs. The game was still
going strong in 2018
. Unfortunately for fans in China, it's never been available in the country, leaving an opportunity for competitors.
Then things seemed to turn around in 2018 when Niantic said that it
struck a deal with NetEase to bring Pokémon Go to China
later that year. But here we are four months into 2019, and nothing has happened yet. With no China launch in sight, this seems to have created a window for Tencent to swoop in.
Though Let's Hunt Monsters is the most high-profile Pokémon Go clone to launch in China,
it's not the first
. Following the Pokémon-Go-mania back in the summer of 2016, a flood of knockoffs hit the market in China.
It was shortly after this that the government started tightly regulating location-based games. In response to the government's mandate, Let's Hunt Monsters occasionally stops you from playing the game when it detects constant movement. The game temporarily locks itself, forcing you to stop for about three seconds before you can unlock it.
These regular pop-ups that interrupt normal gameplay seem to fly in the face of what the original Pokémon Go is all about. As if to acknowledge this, the game only interrupts you about every five minutes. In other words, Tencent isn't earnestly trying to stop people from walking around to play its location-based game.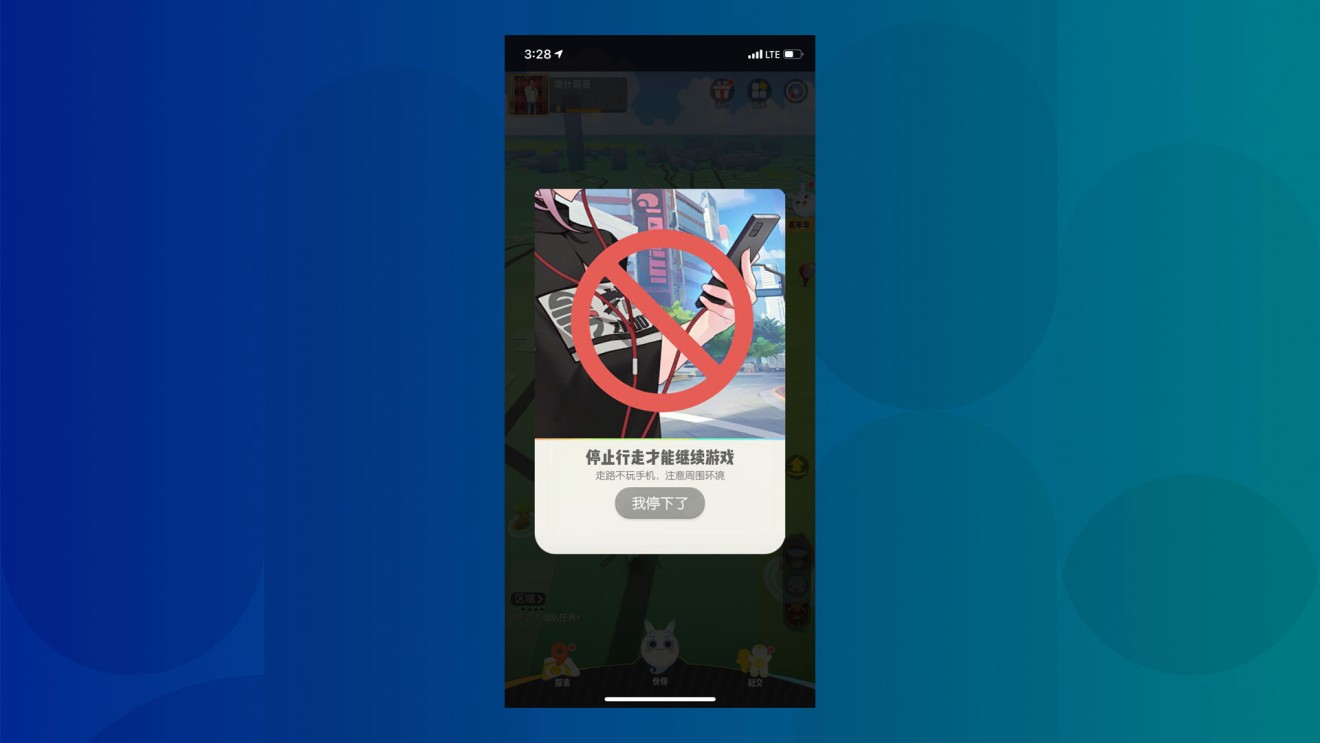 Perhaps as compensation for this interruption, Let's Hunt Monsters allows players to move around the map without physically walking. Every day a player is permitted to transform into his/her spirit form which can freely roam about the map for a limited distance. Once you exhaust your daily quota of meters, you get sent back to your physical location.
These restrictions aren't even the only strange features in the game. Tencent has implemented many MMO elements that seem out of place. The most notable of these is the inclusion of a base for your guild that requires you to collect resources to help build structures there.
Another strange inclusion is a blockchain-based mini game. When you level up to level 22, you can access a feature that lets you breed blockchain-based cats
similar to those from CryptoKitties
.
Perhaps less surprising is that the blockchain element might be little more than a gimmick.
Some argue that
the Let's Hunt Monsters mini game doesn't qualify as a bona fide blockchain game because the cats run on a consortium blockchain rather than a public one. This means Tencent and other members of the consortium can effectively nullify the blockchain whenever they want.
When Pokémon Go was first released in 2016, it felt like almost everybody was playing the game from day one. Let's Hunt Monsters is catching on at a much slower rate. While the game
topped the iOS download chart in China
shortly after its launch, it's not the cultural phenomenon that Pokémon Go was.
In terms of gameplay, Let's Hunt Monsters shares a major problem typical of many Chinese mobile games: Players are inundated with way too many things to do, especially in the beginning.
I also think Let's Hunt Monsters made some questionable decisions with character design. Not only does the catalogue include cutesy creatures like those in Pokémon, it also includes some wacky characters like a sword that later evolves into a crazed sword demon who literally has his heart ripped out. This lack of consistency is jarring.
However, I do see the huge potential of Tencent's new game, especially considering the inclusion of famous characters from Chinese pop culture like Tencent's signature penguin. If Tencent can get the rights to more influential characters, the game could gain wider appeal.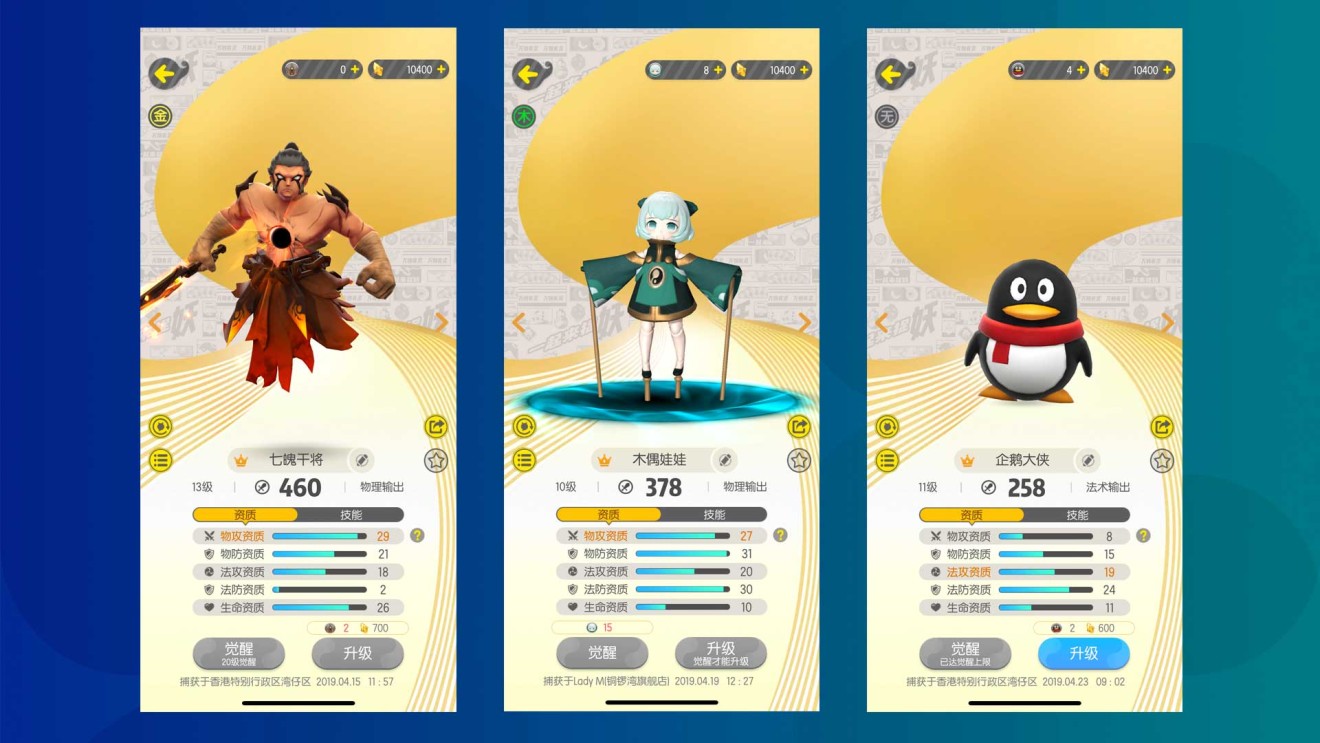 As of right now, though, every time I was playing Let's Hunt Monsters, I wished I was playing Pokémon Go instead. Rather than captivating me with mythological monsters, the game just made me miss my Pokémon. More importantly, I felt a sense of guilt whenever I actually enjoyed catching fake Pokémon in Let's Hunt Monsters. After all, there's no substitute for the real thing.