Drones
Get more with myNEWS
A personalised news feed of stories that matter to you
Learn more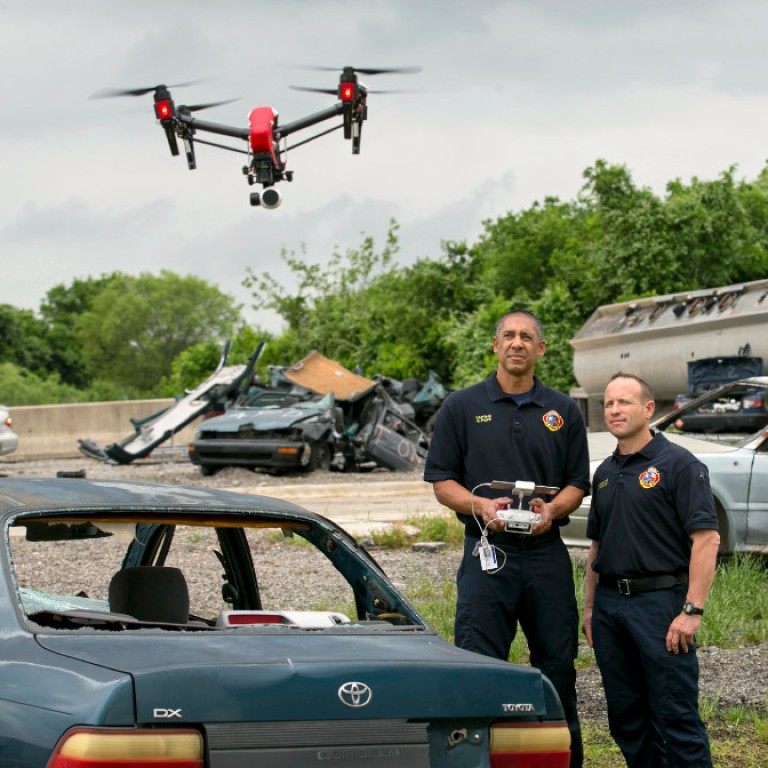 DJI drones helped fight Notre Dame fire, not France's Parrot
Parrot is the second largest drone company in the world… a very distant second
This article originally appeared on
ABACUS
France has a home-grown, high-end drone company. But while fighting the fire that broke out at Notre Dame Cathedral on April 15, firefighters turned to drones from the Chinese company DJI.
When it came time to collect critical aerial information on the fire raging through the French landmark, the Paris Fire Brigade
reportedly relied on DJI's Mavic Pro and Matrice M210
. The latter is capable of carrying the company's Zenmuse XT2 with a FLIR Tau 2 thermal sensor.
Check out DJI's Mavic Pro on Amazon
In this case, thermal cameras
might not have been used
. However, if firefighters wanted to support France's own Parrot to save one of the country's most iconic landmarks by using thermal imaging, they wouldn't have had the option.
Parrot only recently announced its
new ANAFI Thermal drone
, which the company said wouldn't be available until May. The $1,900 drone is compact and looks more comparable to the consumer-friendly Mavic (US$1,500) than the commercial Matrice drone designed to carry heavier payloads.
By decking out the ANAFI drone with a FLIR thermal camera, Parrot is wading slowly into the commercial drone space. Even so, the company still has nothing that compares to DJI's higher-end offerings.
Check out ANAFI drone on Amazon
Companies interested in the Matrice 200 series have to contact DJI for pricing, but the drones equipped with thermal imaging reportedly
cost as much as $15,000
. So while Parrot appears to finally be getting serious about the lucrative commercial drone market, the company isn't close to having a product that can rival DJI's best products the next time French firefighters need a bird's-eye view.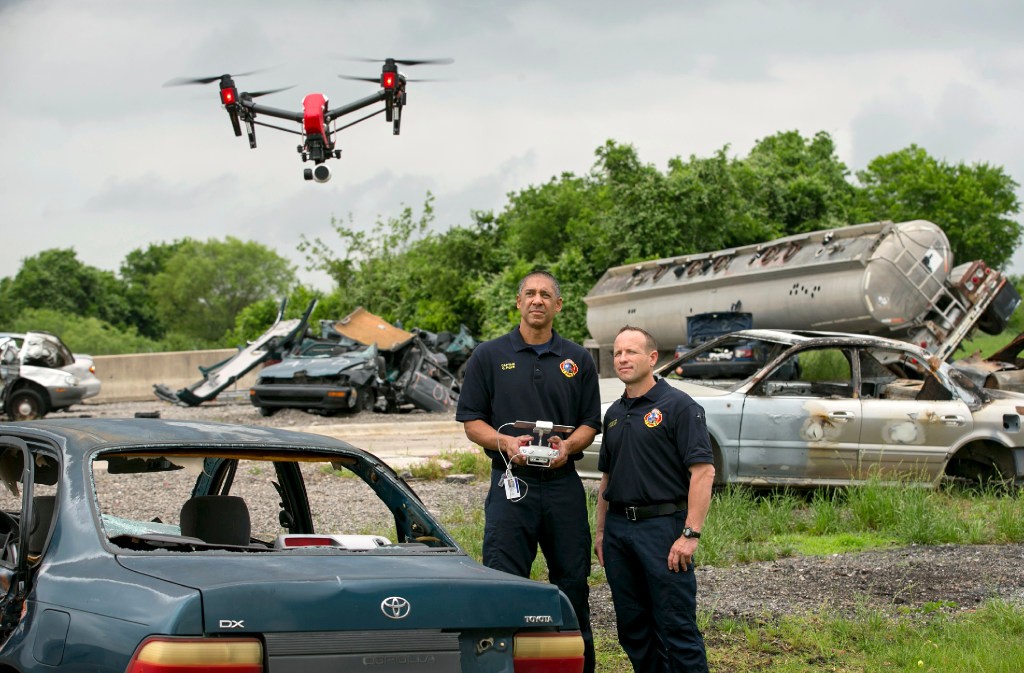 In the rush to get drones over Notre Dame, DJI displayed another advantage it might have over the competition: Tech support.
Since drones are not allowed to fly in Paris by law, DJI geofenced its drones to keep them on the ground when within the city limits. But the company cooperated with authorities to unlock those geofencing restrictions so they could be deployed over the cathedral.
Customer service isn't traditionally thought of as an area in which Chinese companies excel. But staying competitive in the commercial sector requires more attentiveness, and China's tech companies are learning to meet the needs of their biggest clients.
In the midst of controversy surrounding US allegations of spying, China telecom equipment company Huawei has still managed to grow in part because of high-quality customer support. Even some smaller,
local telecom companies in the US have come to rely
on the company's equipment and technical support at prices they can more easily afford.
As the drone industry leader, DJI doesn't always have to compete on price. But the company has deep pockets, so smaller competitors like Parrot may struggle to keep up with the kind of service that DJI can offer.
Even if you're not putting out fires, though, if you're in the market for a drone, you're likely to wind up with one from DJI. It goes beyond market share -- the company is so dominant that their drones are likely what you picture when you think "drone." (Like this DJI Phantom in South Park, for instance.)
It's no wonder DJI is the default option for emergency services. If Parrot continues to focus on the commercial sector, though, maybe France can eventually reclaim its skies.