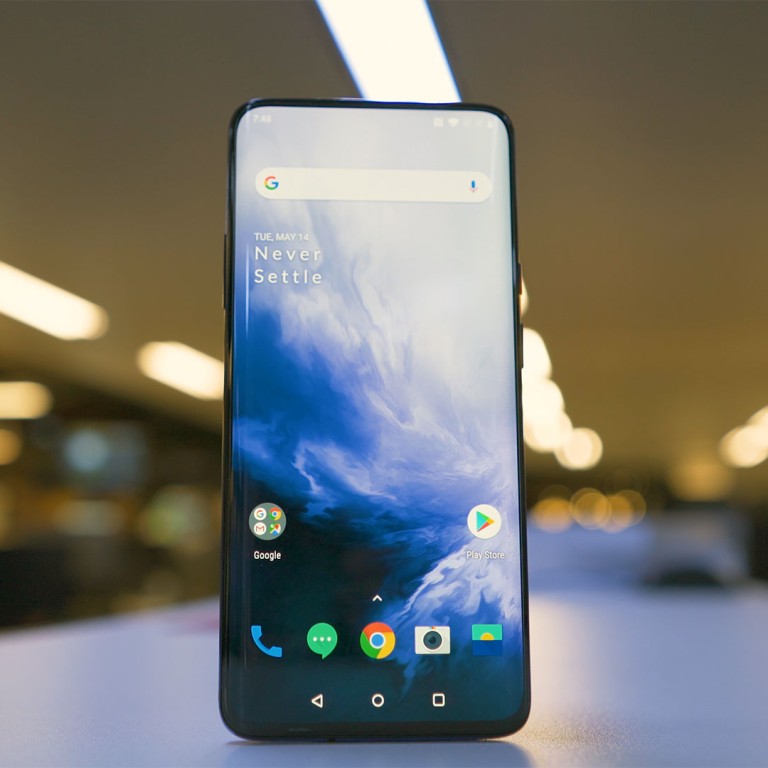 Hands-on with the OnePlus 7 Pro
Impressions of the latest OnePlus flagship handset from an Apple iPhone user
This article originally appeared on
ABACUS
OnePlus has just unveiled their newest flagship handset — and we've already got our hands on the OnePlus 7 Pro. I have to confess: I'm an iPhone guy. Even so, my early impressions of this Android phone are mostly positive.
At first glance, there aren't many surprises here. Virtually everything about the phone has been leaked over the last few months, from the (almost) bezel-free front and pop-up selfie camera, to the in-screen fingerprint sensor and triple-camera array on the back.
On the whole, it looks and feels pretty good. The "Nebula Blue" color — either a reference to
interstellar clouds
or the
Marvel antihero
— is really striking when light catches it from different angles. And the matte finish to the glass on the back feels great, smooth to the touch but with just enough texture to be less slippery than a regular glass back.
Check out OnePlus 7 Pro on Amazon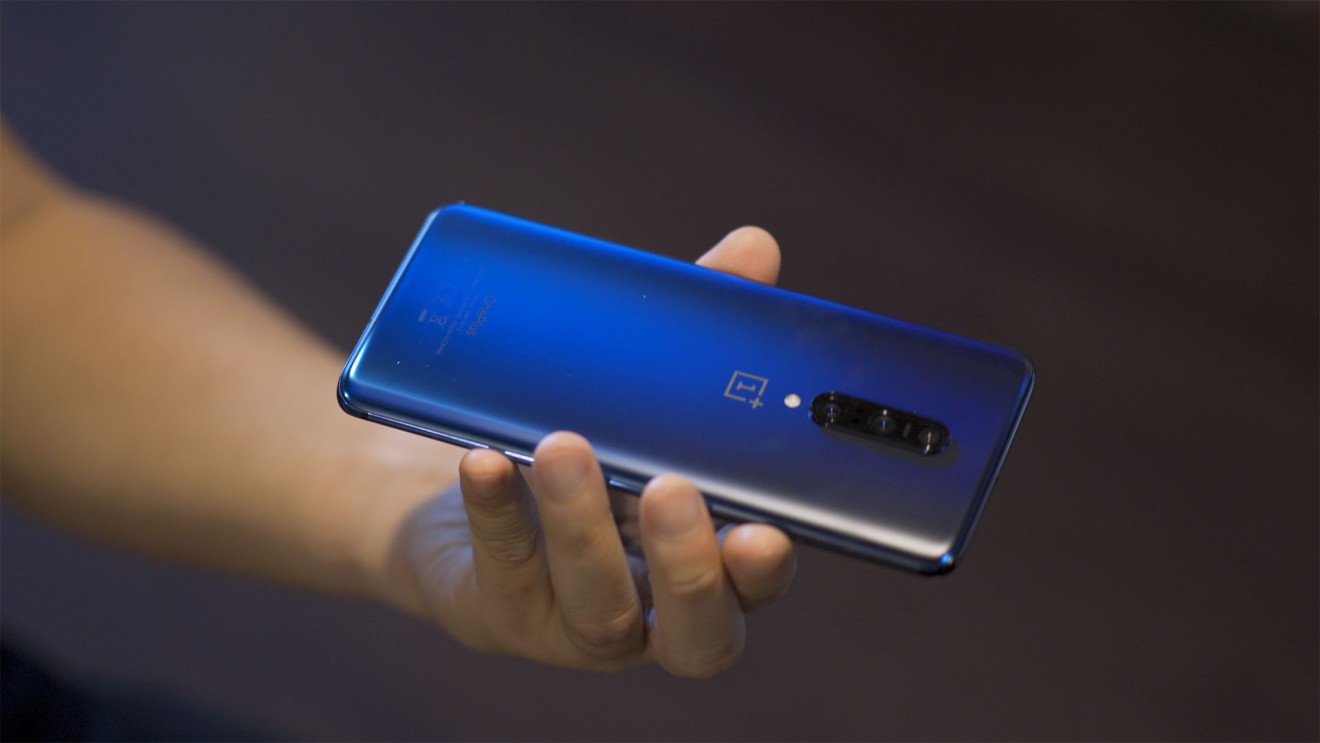 On the other hand, the smoothness of the back only highlights how odd the front feels. OnePlus, like many Android handset makers, puts a screen protector on the front by default. I hate it. Your finger just doesn't slide as smoothly across the screen as it should because you're touching plastic, not glass. It just feels "off".
Still, the screen itself looks great. OnePlus says it runs at a 90Hz refresh rate, but it was hard to see a dramatic difference in our quick hands-on. It's an AMOLED screen, which means it really pops when the brightness is cranked up. And going almost bezel-free (there's a small chin on the bottom) allows OnePlus to pack a 6.7" screen into a handset that isn't too big.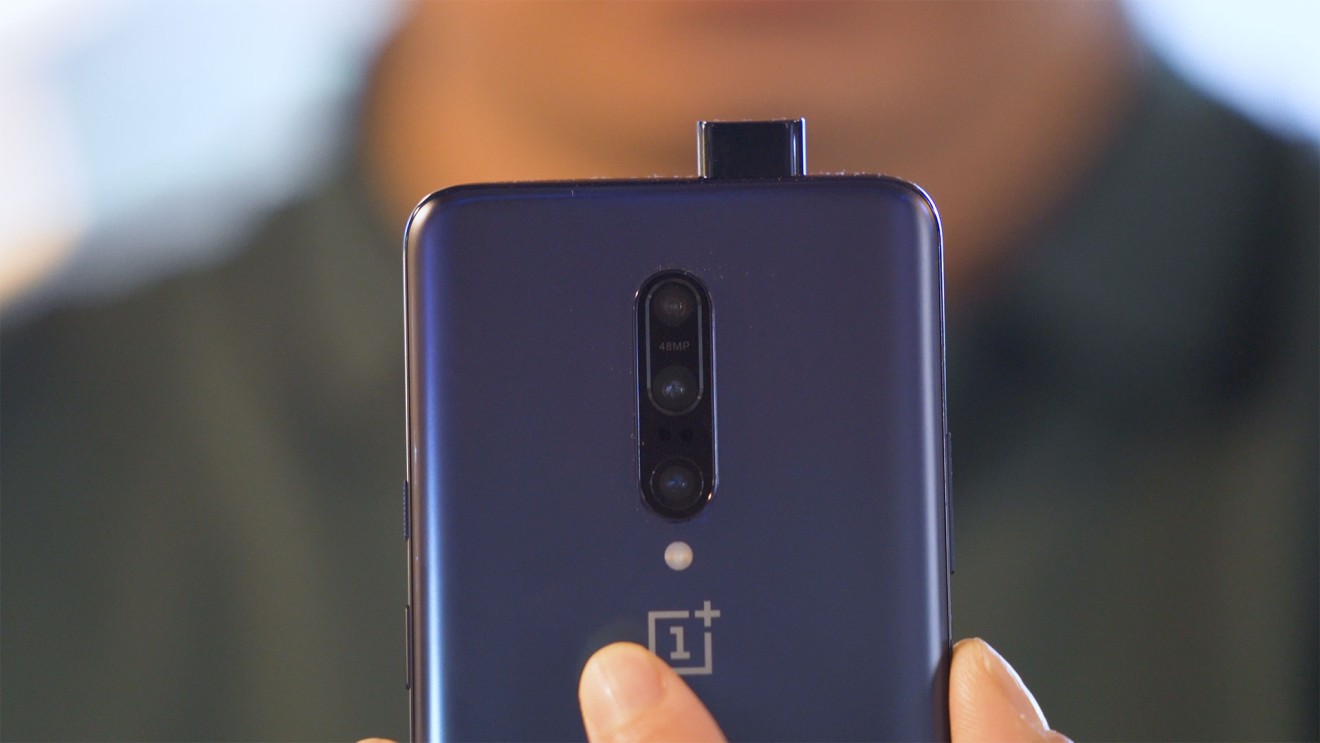 Part of that is down to the selfie camera being moved to a little pop-up module. Like the Vivo NEX, it's small and motorized, rising smoothly and quietly into place when called upon.
The main camera array has three lenses: A telephoto lens, a regular one, and a 3x zoom lens. We didn't spend too much time with the camera, but the 3x zoom was pretty impressive. Sure, it pales in comparison with what Huawei has on the P30 Pro, but it's still pretty good.
There's also an in-screen fingerprint sensor. When it works, it's been great: It's super quick and in a natural position for my thumb to be in. But it doesn't always work. Sometimes it takes a bit longer to read, and sometimes it doesn't seem to read my fingerprint at all.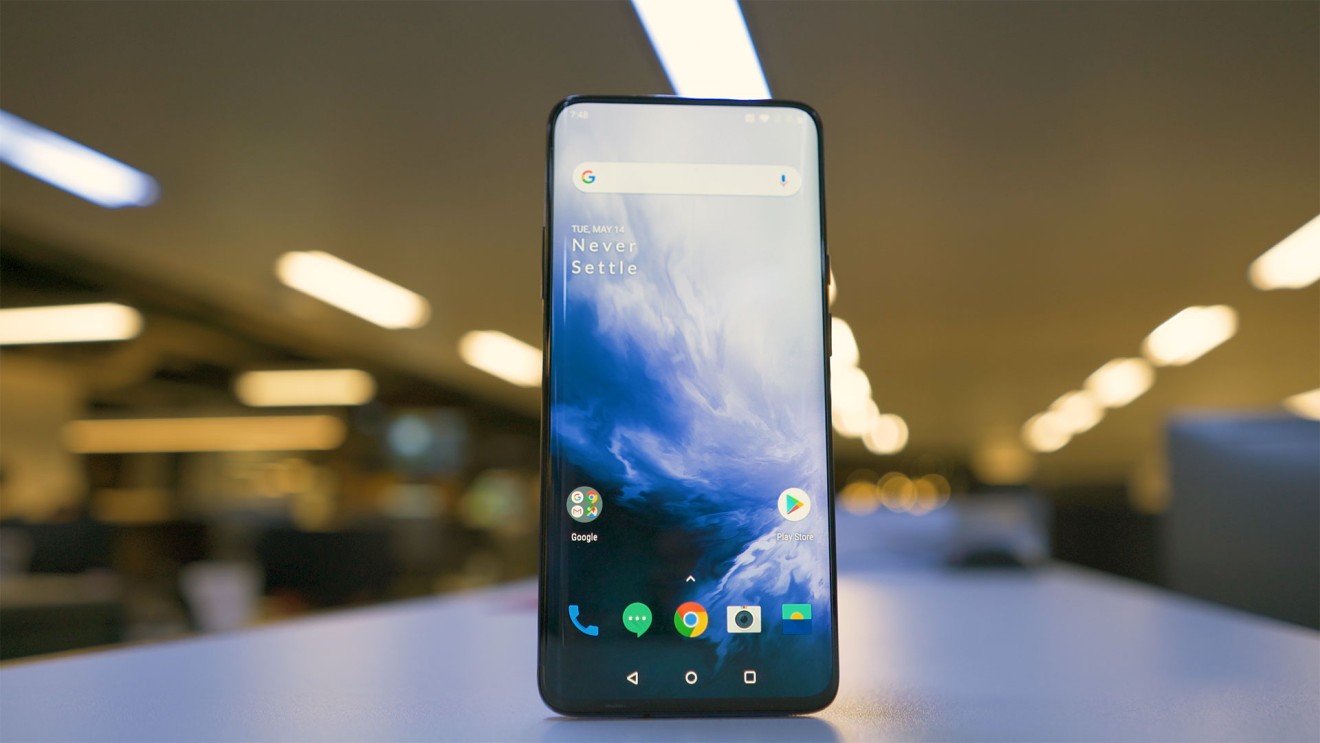 The thing I love the most about this phone though? The haptic feedback. Past OnePlus phones have had a terrible vibration feature that feels like a cheap buzzer. The OnePlus 7 Pro has what feels like a similar type of haptic effect as the iPhone or Apple Watch, which is more like a little tap. It feels a hell of a lot better than previous handsets, which feel like they're emitting mild electric shocks.
Our Android expert
Chris
is putting the OnePlus 7 Pro to the test right now, so we'll have a full review coming soon!