Drones
Get more with myNEWS
A personalised news feed of stories that matter to you
Learn more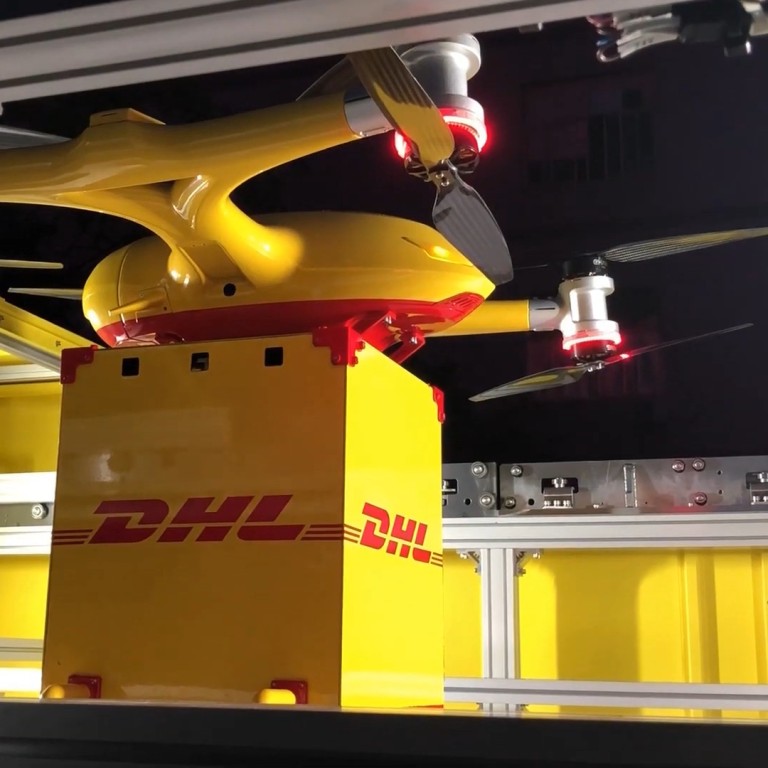 DHL drones make package deliveries in southern China
Companies around the world are experimenting with drone delivery services
This article originally appeared on
ABACUS
Ever since Jeff Bezos
raised the idea of using drones to deliver Amazon packages
, people have been wondering when they'll see an airborne vehicle show up on their doorsteps. So far we've seen quite a number of companies working on delivering medical supplies, like
Zipline
,
UPS
and
DHL
. Most ordinary consumers, though, have yet to receive packages carried by drones.
In China, DHL is starting to experiment with commercial airborne deliveries.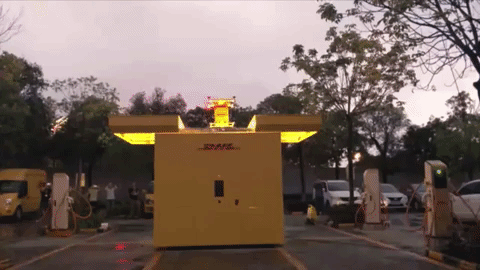 Ehang's drones for DHL won't actually land on people's porches. Instead, they travel between smart outdoor lockers, picking up and dropping off packages that are then carried by DHL workers to their final destinations.
(Abacus is a unit of the South China Morning Post, which is owned by Alibaba, owner of Ele.me.)
Advocates of drone deliveries claim they are faster and better for the environment compared with ground deliveries. DHL says it's able to cut delivery time from 40 minutes to 8 minutes using drones, and it's looking to identify new routes.
But while it's one thing to operate drone deliveries on a short, predictable path, it's another to scale these services up. That presents many more challenges.
One major challenge is that drones have an annoyingly short battery life. DJI's latest Mavic 2 series, for instance, lasts only a little more than 30 minutes per charge. That means unless battery life improves, companies will have to cover the areas they serve with plenty of service stations.
The next challenge is safety. You don't want a drone to fall on someone's head. That might be easier to avoid in rural neighborhoods, but much harder in crowded urban areas packed with pedestrians, buildings and power lines.
Noise is another concern. As anyone who's ever flown a drone knows, those propellers are loud.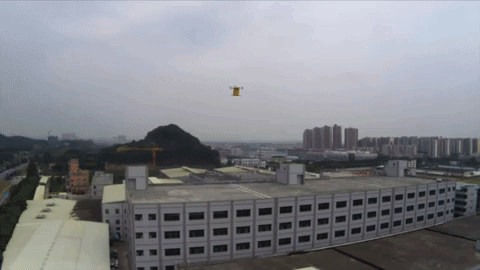 Despite the challenges, China isn't the only country encouraging drone delivery innovation for consumers.