The best gadgets I saw at Computex 2019
Dual-screen laptops, flip-up selfie cameras and so much more
This article originally appeared on
ABACUS
I spent a day at Computex 2019 looking at new gaming PCs, laptops, motherboards and graphics cards from Taiwanese manufacturers like Asus, MSI and Gigabyte. It was Asus that stole the show, though.
Here's a look at the best stuff the Taiwanese tech giant had on display:
Asus ZenBook Pro Duo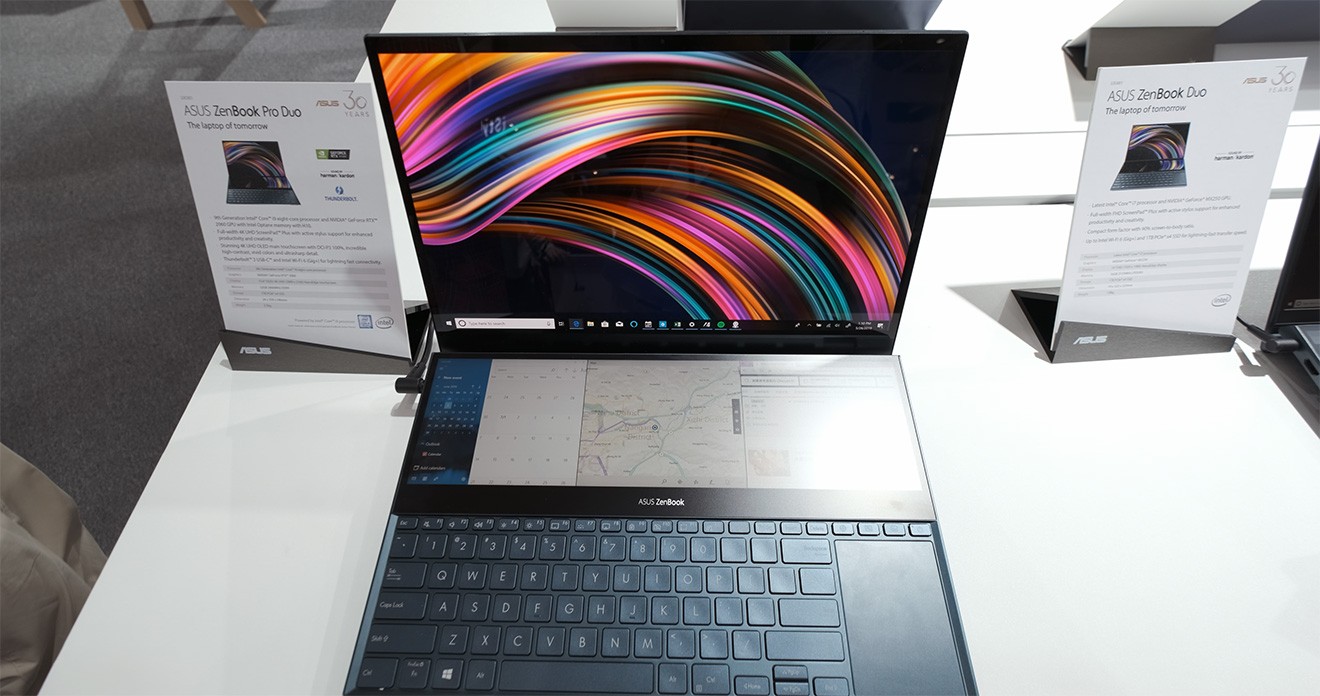 One product that really amazed me? The ZenBook Pro Duo from Asus. It's a dual-screen laptop with a 15-inch, 4K, OLED, touchscreen display. (And for those who need it, the screen supports 100%
DCI-P3
RGB color space.)
The standout feature is below the display: A 14-inch touchscreen display, sitting above the keyboard. Think of it like a much larger, more capable Touch Bar on the MacBook Pro -- but instead of being limited to toggling functions, it's a proper screen. You can put up to three windows at once there or just use it as an extension of the main screen.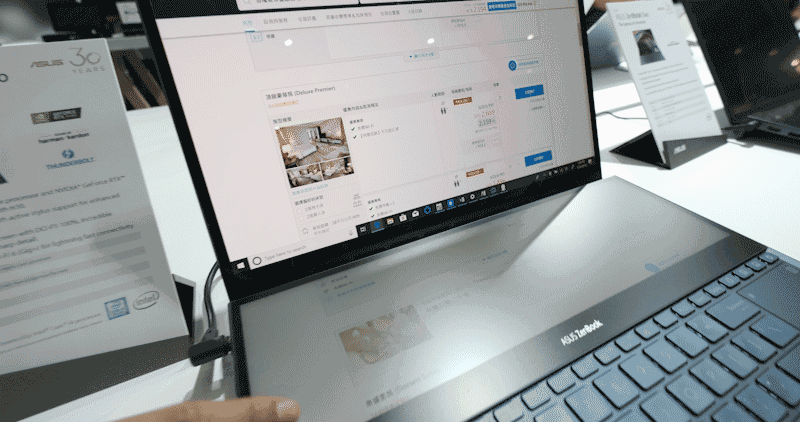 It's easy to imagine uses for this, like video editing. It seems like a good fit for heavy multitaskers -- and it's got the internals to match.
The ZenBook Pro Duo runs on an Intel Core i9 HK chip that supports overclocking. It also has an NVIDIA RTX 2060 graphics card on board.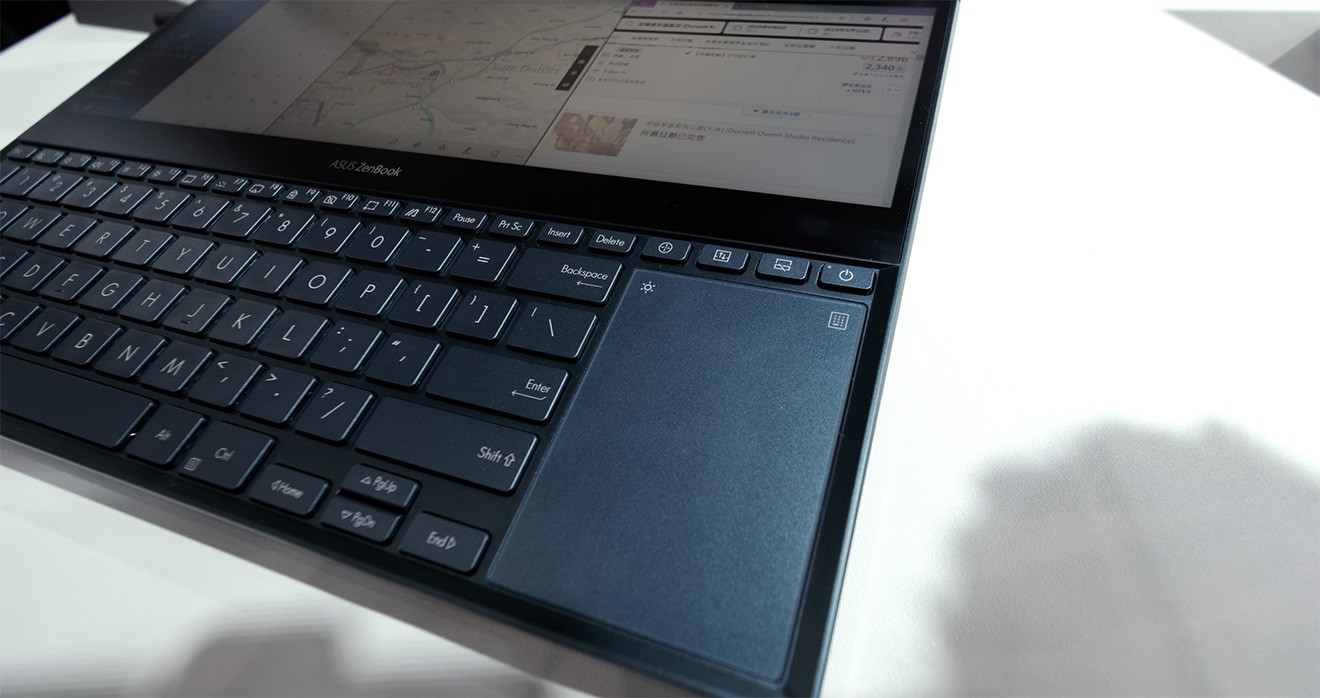 However, the laptop does have one major design flaw: The trackpad is located on the right side of the keyboard, meaning left-handers are at a severe disadvantage here.
Asus ZenFone 6
Everyone has a "solution" for the notch. We've seen smaller notches, hole-punch cameras and motorized modules that pop up to reveal the camera. Asus went with something similar and yet also totally unique: A motorized flip-up module.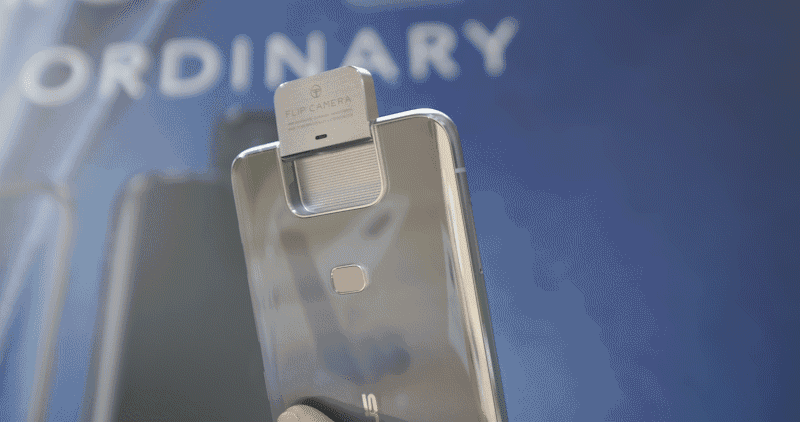 Aside from looking neat, the added value here is that you're using the main camera to take selfies, so it should be better than using a smaller selfie camera like with other phones.
There's also a rather unique camera feature called Motion Tracking. With Motion Tracking turned on, the camera can pan up and down automatically to follow an object. (So it's really useful if someone… climbs a ladder?)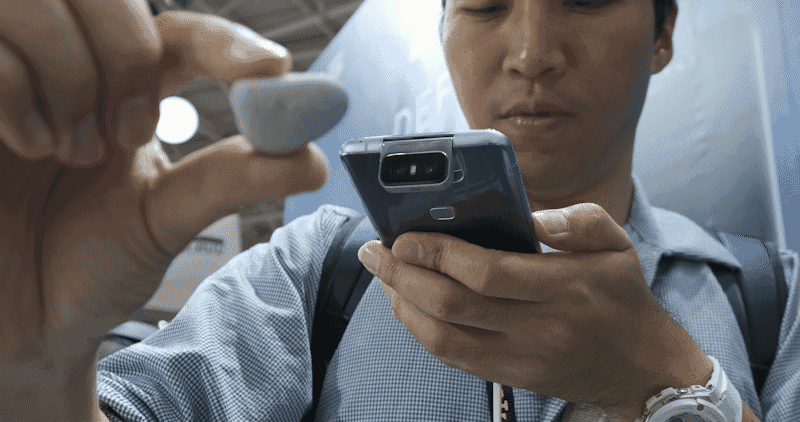 As for the specs, the ZenFone 6 is powered by a Qualcomm Snapdragon 855 processor, comes with either 6GB, 8GB or 12GB of RAM and between 64GB and 512GB of internal storage. It also has a 6.4-inch IPS Full HD display and a 5,000mAh battery.
ROG Portable Monitors
There were also new portable USB-C monitors. The ROG Strix XG17 is designed primarily for gaming, while the ZenScreen Touch is designed for productivity-focused smartphone apps that are easier to read on a larger canvas.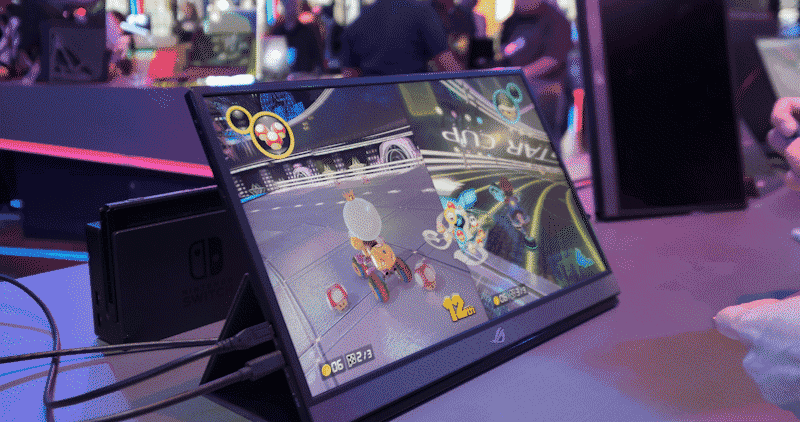 The ROG Strix XG17 has a 17.3-inch Full HD IPS screen. It includes a built-in battery, speakers and USB-C and micro HDMI ports. The screen even sports an impressive 240Hz refresh rate, which is perfect for gaming.
On the show floor, Asus hooked the gaming monitor to a Nintendo Switch, and Mario Kart looked very impressive on it, making me consider whether I should get one to play the game with friends at a party.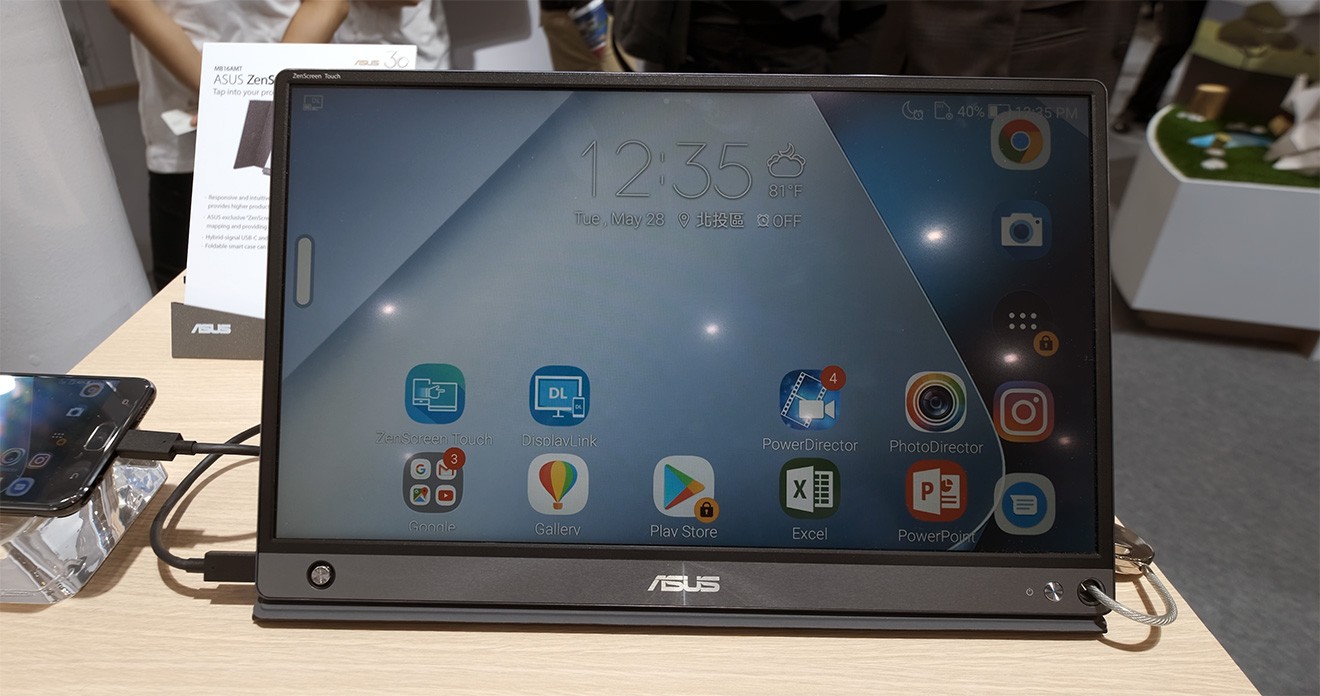 The ZenScreen Touch is slightly smaller than the ROG gaming monitor. It has a 15.6-inch 1080p touchscreen and comes with a smart cover that can double as a stand in both portrait and landscape modes. One Asus representative told me that the ZenScreen Touch is designed to be super lightweight for users to bring it everywhere. I tried to hold it with one hand, and indeed it's super lightweight. It's just a bit heavier than the 12-inch iPad Pro while being much bigger.
The 15.6-inch screen even supports 10-point multi-touch for swiping, scrolling, dragging and pinching gestures. However, the touch gestures only support Android and Windows 10, so this won't work with an iPhone.
ROG Mothership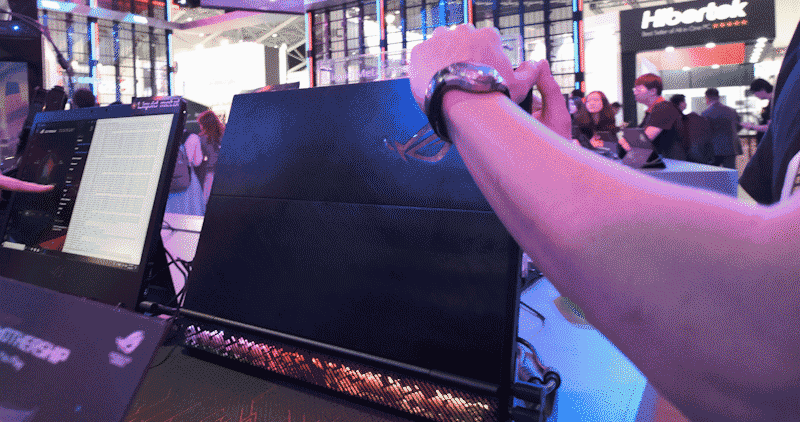 Finally, the ROG Mothership is a gaming PC that I loved. It looks like a supersized Surface Pro with a detachable keyboard and a kickstand on the back of the machine.
Due to its heavyweight chassis (4.8kg) and 17-inch display, the machine is not really portable, but still able to fit in my backpack. With its beefy specs sporting an Intel Core i9 processor, an NVIDIA RTX 2080 graphics card, and three 512GB M.2 NVMe PCIE SSDs, I'm absolutely interested in getting one for 4K video editing on the go.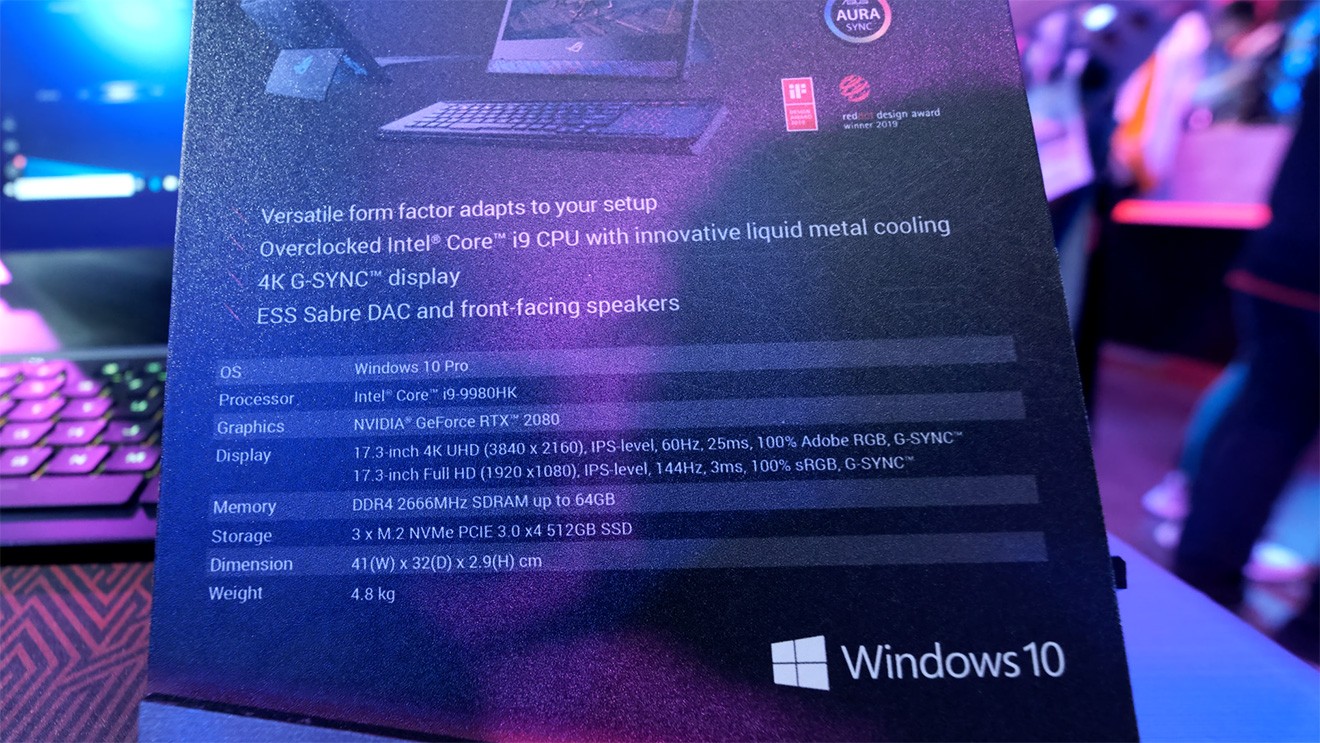 That's just a small taste of the many devices at Computex this year. Be sure to watch our video for more!