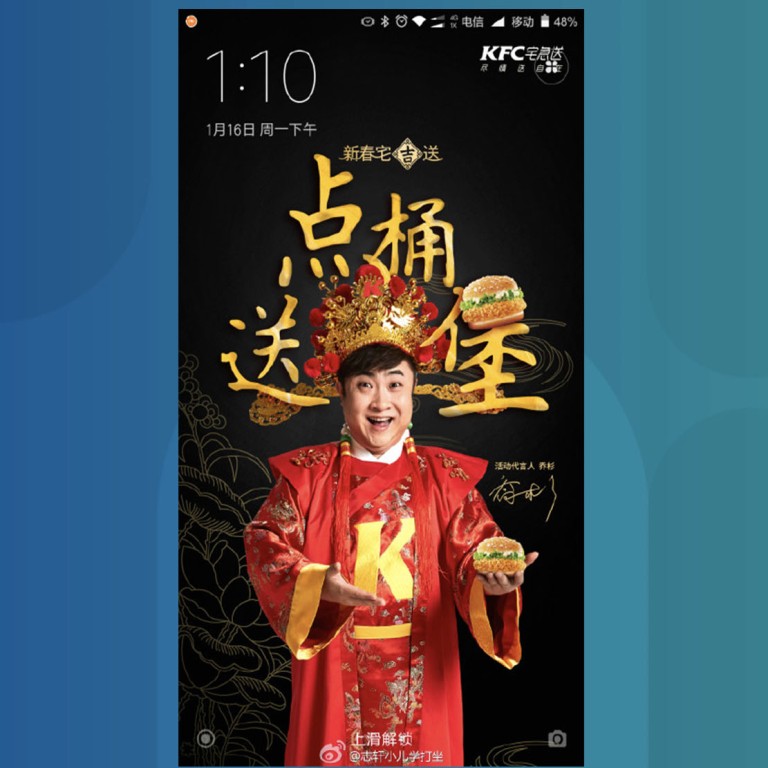 Huawei lock screen ads anger overseas users, but it's normal in China
China's smartphone giant implied it wasn't advertising... but didn't say what it was supposed to be
This article originally appeared on
ABACUS
Of all the places you expect to see ads on your phone, the lock screen probably isn't one of them. So with reports that ads are now showing up on Huawei phones, it's not surprising that some users are a bit miffed.
In China, though, this has become a normal way for smartphone makers to monetize their software.
Many Huawei smartphone owners outside of China, who aren't used to such marketing tactics, took to Twitter to
complain
about ads on their lock screens. The complaints were specifically about ads for travel site Booking.com.
And while you might think a picturesque scene with Booking.com shown right in the middle of it might really be an advertisement, Huawei has a different take.
"I'm sorry that you think we want to advertise," Huawei Germany said in
response on Twitter
, without explaining what else the images could possibly be.
To get rid of the ads, Huawei Germany said users should disable the
Magazine Unlock function
, which displays different images every time users unlock their phones.
Fortunately, not all Huawei phones are affected. An Honor spokesperson
said on Twitter
that Honor devices are not putting ads on lock screens in any markets. We reached out to Huawei, but did not hear back by the time of publication.
It's not clear what kind of deal Huawei might have with Booking.com. But Chinese smartphone makers, including Huawei and Xiaomi, have been using lock screen ads in China for a while now.
There have been user complaints on Weibo about Huawei lock screen ads
since the middle of last year
. Initially, it looked like Huawei was advertising its own image awards event. Earlier this month, some Huawei users also spotted
an ad for WeBank
, a Tencent-backed online lender.
Likewise, users have also been posting screenshots of lock screen ads on Xiaomi phones, including ads for
KFC
and
Mazda
.
Some users have the same complaint
about Oppo
. The company's customer support responded on Weibo explaining users should tap "not interested" if they don't like the "message pushed by lock screen magazine." Oppo didn't say whether users can turn the feature off.
Users also reported lock screen ads in 2017 on phones from Vivo, which has the same parent company as Oppo --
BBK Electronics
.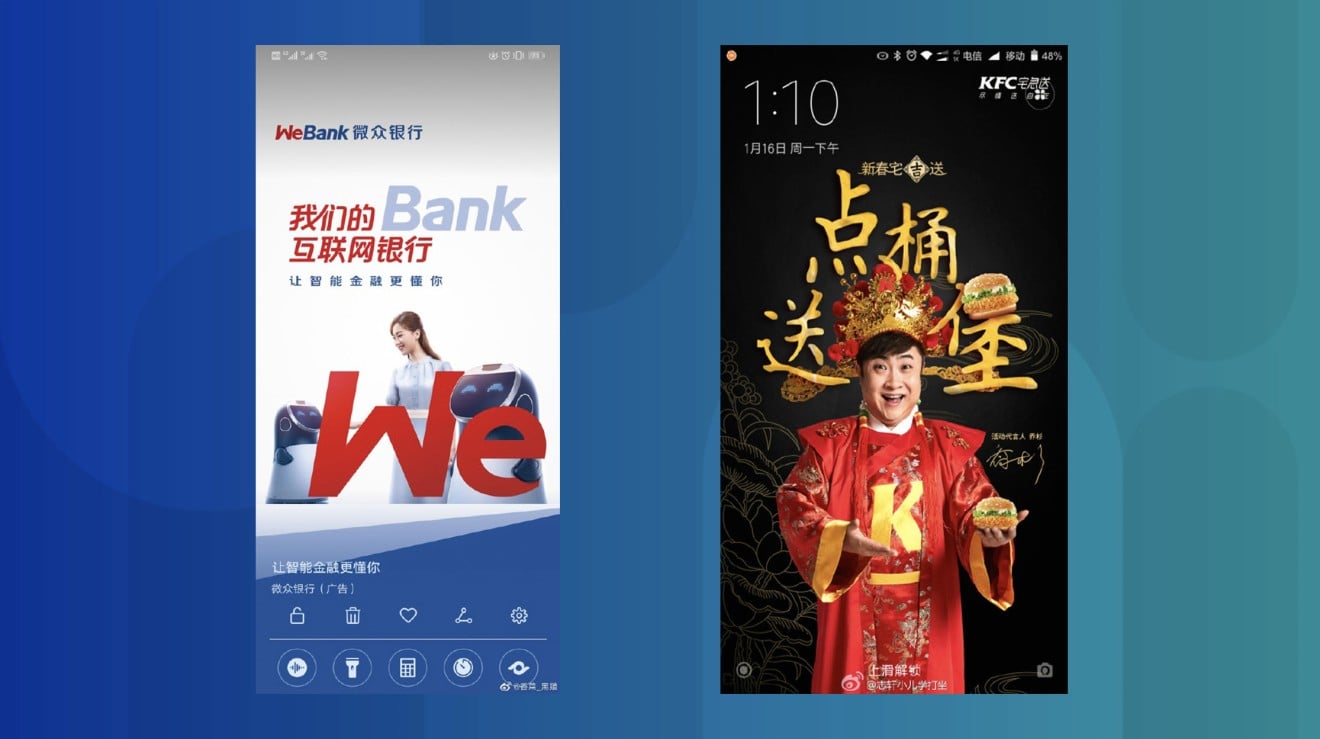 Whether or not Huawei just really wanted users abroad to know about Booking.com, companies do make money off this stuff in China.
On Huawei's developer website, there is a "
Paid Presentation Service
," which Huawei calls a "digital marketing platform." One of the listed services is lock screen advertising with its Magazine Unlock feature. Huawei boasts that advertising on the "first entry point to a mobile device" can offer "powerful exposure" and "raise brand influence." Huawei also says brands can get exposure
more than 10 billion times
per day.
Xiaomi has the same feature on its
marketing website
, too. The company says users activate their lock screens more than 80 times a day, giving it "huge marketing potential."
However, it's not clear how widespread lock screen ads are in the country. Social media complaints about the "feature" are not as common as other complaints concerning Chinese versions of Android, including complaints about privacy, security and the excessive permissions requested by apps.