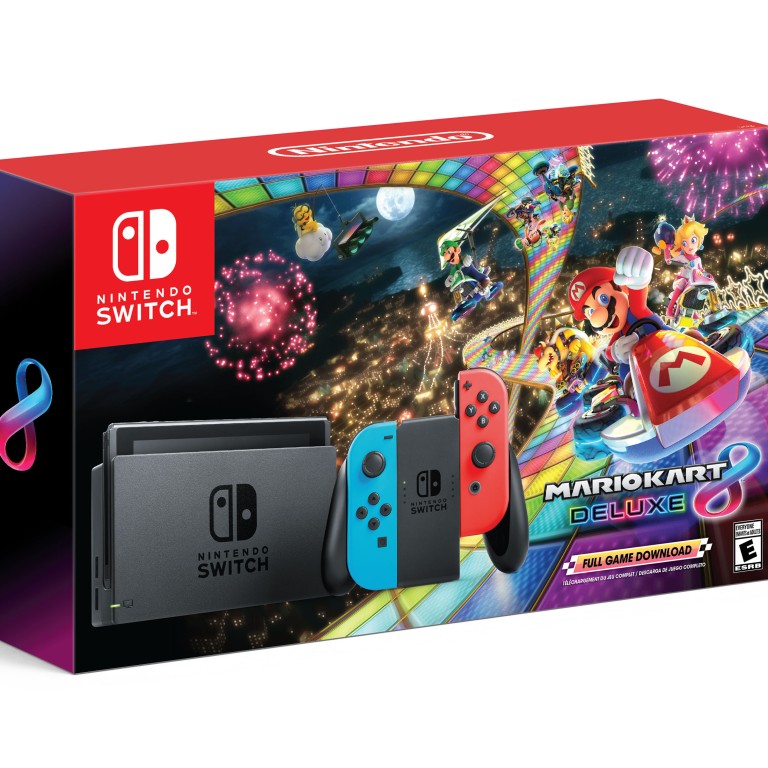 Tencent prepares to bring Mario and Zelda to China on the Nintendo Switch
A leak says Tencent's Switch will have WeChat Pay, China-only servers and no region lock
This article originally appeared on
ABACUS
Nintendo Switch's arrival in China seems imminent after Chinese distributor Tencent recently
secured the rights
to a number of marquee Nintendo games.
The companies announced three months ago that they were working together to bring the popular gaming console to China. Then Nintendo fans got some bad news when company president Shuntaro Furukawa said on a conference call that the
Switch's China launch wouldn't be coming soon
. 
Still, some gamers fear changes that might be made to the Switch for China. The primary fear is a region lock. Microsoft's Xbox One sold in China, for example, is the only version of the console with a region lock (although it can be reversed with a
simple trick using a USB drive
).
New rumors have given Chinese Nintendo fans reasons to be excited. A popular, high-profile game streamer who claims to have a close relationship with Tencent
recently said
the company isn't planning to region lock the Switch.
If that's the case, it could be good news for gamers who want to buy international games not licensed for sale in China. Region locked consoles can prevent access to global versions of games, as is the case with the Xbox One. Reversing the region lock on the Xbox will also keep people from being able to purchase games from the Chinese shop.
There will be a China shop for the Switch, though, at least according to Xiaojie, the streamer. It will also have Tencent's WeChat Pay integrated as a payment method, Xiaojie said. 
Even without a region lock, Xiaojie did say games could have dedicated Chinese servers. This would offer gamers within China a smoother experience, but it might also limit Chinese players to just playing with each other and not people from other countries. 
This is a common practice for games officially available in China. One reason is that companies sometimes don't want a large population of Chinese gamers bogging down international servers. It's also sometimes mandated by the Chinese government as a measure of minimizing foreign influence and controlling public opinions since in-game chat could be hard to monitor otherwise.
Gamers aren't the only ones with reason to be excited. The Switch's arrival in China could be a big deal for the country's console industry.
Consoles were banned there from 2000 to 2015, so the market for console games in China is still at an early stage. When the Nintendo Switch is finally available, console hardware and software sales could rise by 11% this year and double in five years to US$1.5 billion, according to analysts at
Niko Partners
. 
Even though many Chinese gamers seem content to stay within the realm of PC gaming, industry watchers may be bullish because of Nintendo's history in China. 
When the console ban was in full swing, the Japanese company circumvented the ban with a
joint venture called iQue
. While other foreign gaming companies like Microsoft and Sony had to rely on gray market imports, the quasi-homegrown iQue offered gamers in China legitimate Nintendo devices branded as handheld or plug-and-play systems.
Despite its widespread name recognition, though, Nintendo has never been able to directly sell its own devices under its own brand to Chinese consumers. Though it's now partnering up with Tencent to gain access to the market, Chinese consumers will finally have access to the same Nintendo console available to the rest of the world. 
This will also be the first time all three major console makers have their latest hardware available in China (Microsoft and Sony started sales back in 2015), effectively closing the book on China's console ban.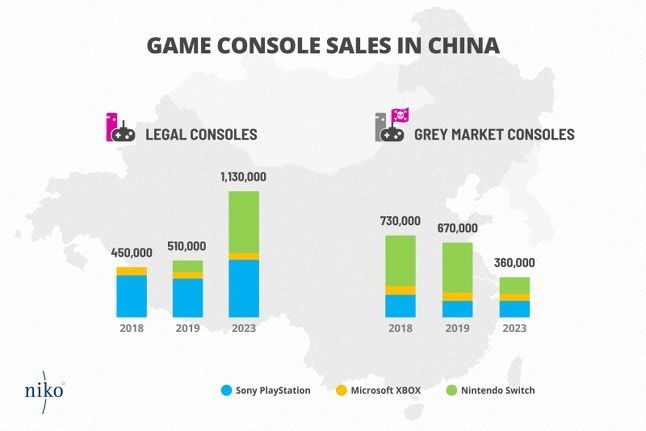 Another reason some may be excited about the Switch release is that Nintendo is known for more kid-friendly games. So Nintendo might have a better shot at getting more games through China's notoriously strict censors, which are known to block games showing blood and graphic violence. Microsoft and Sony consoles have more games with mature content.
Now that Tencent has the rights to some big Nintendo games, though, it's not all smooth sailing. The games will still need final government approval, but some netizens seem optimistic about the chances.
"Honestly, Nintendo has a natural advantage in terms of getting its games approved," one
Weibo user wrote
.