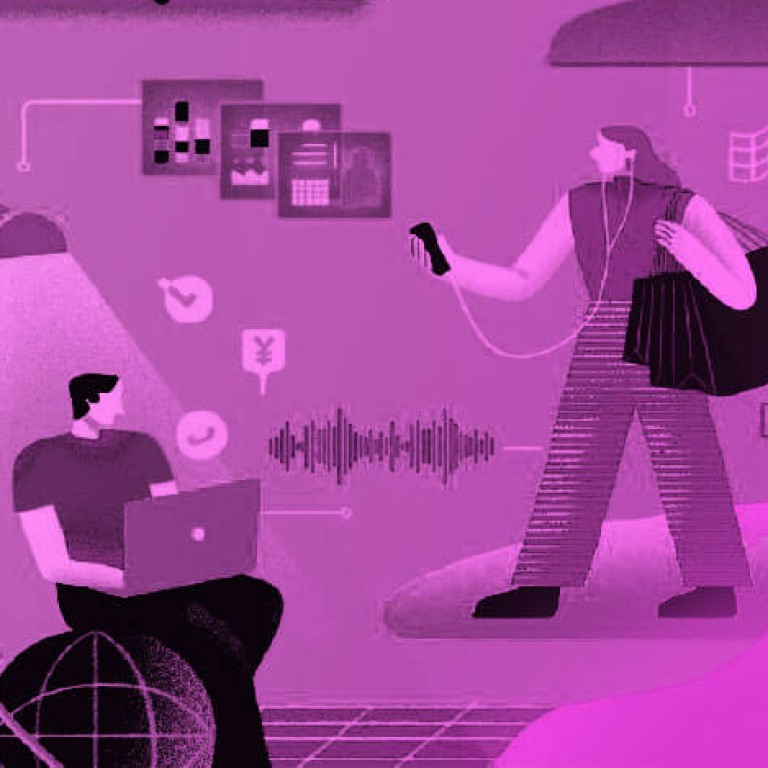 The top 10 things you need to know from China Internet Report 2019
Your one-stop analysis on what matters in China's tech landscape this year
This article originally appeared on
ABACUS
Our new
China Internet Report
brings you insights into the most important trends shaping the world's largest internet population. You can click the link to read the full report, which includes original takes from Pinduoduo co-founder Dada, SenseTime CEO Xu Li and other China tech insiders.
If you're short on time, though, don't worry. We've spent the past couple of days pouring through
the report
for you. Here's our TL;DR version:
1) China and the US increasingly operate in two separate technology ecosystems
As China continues to crack down on VPNs and other tools that allow people to circumvent the country's Great Firewall, Chinese netizens are increasingly forced to stay within China's walled internet garden. You may already be familiar with tools like Baidu and WeChat being used in lieu of Google and Facebook. More recently, streaming apps like Huya and Douyu have become important components of people's online lives, giving people even fewer reasons to ever want to jump the wall.
2) China's tech companies are now being copied
Around the world, tech companies are increasingly borrowing successful concepts from their Chinese counterparts. Facebook Messenger now has multiple features like games and mobile payments. Facebook also launched Lasso, a short video app that shares more than a few similarities with Bytedance's TikTok. 
3) China is racing head with 5G
China aims to launch commercial 5G in large and mid-sized cities and achieve 40 million 5G connections by 2020. By 2025, that number is expected to expand to 460 million connections, accounting for 28% of the country's total. 
4) China is using AI on a massive scale
From installing facial recognition cameras on the streets to assigning AI robots to serve hotel guests, China is embracing artificial intelligence in many areas. It's also selling some of these technologies overseas. Startups such as SenseTime and Megvii are becoming major exporters of AI solutions for security and surveillance in Southeast Asia, Latin America and Africa. 
5) Social credit is becoming a reality in China
China's social credit system is scheduled to be up and running by 2020, and we're already seeing pieces of it in practice. Millions of businesses and individuals deemed untrustworthy by the government are banned from buying plane tickets and riding on high-speed trains. On the low-tech end of the initiative, smaller cities are manually assigning scores to residents to encourage "positive behavior" like participating in community service. 
6) Lower-tier cities are driving ecommerce growth
China's internet population is three times bigger than that of the United States. Among them, a whopping 128 million Chinese web users have still never shopped online. They live mostly in China's so-called lower-tier cities, where the population is usually smaller and has less income. They've now become a prime target for the trio of ecommerce giants: Pinduoduo, JD.com and Alibaba. 
7) Chinese consumers are embracing the sharing economy
Some 60% of Chinese have used a sharing economy service or product, compared with just 47% of Americans. Thanks to a new crop of startups, consumers in China are now sharing cars, vacation homes, clothes and even kitchens, allowing restaurants to share facilities with each other. But one area that's not so hot anymore? Bike sharing. Fewer people are using Mobike and Ofo from a year ago.
8) Chinese brands are thriving in a slowing smartphone market
People around the world are buying fewer smartphones than before. Despite the downward trend, Chinese brands like Xiaomi and Huawei have managed to grow their market share both at home and abroad. But now China's trade tensions with the US are threatening to derail these manufacturers' ambitions. 
9) China continues its love-hate relationship with crypto and blockchain
Cryptocurrency exchanges are still banned in China, but blockchain is another story. As of last year, 25% of the world's blockchain projects were located in China. In March this year, authorities approved about 160 companies in the country's first list of registered blockchain providers. Baidu, Alibaba and Tencent are all developing their own blockchain products.
10) China's gaming giants are going global 
Tencent and NetEase are behind some of the hottest and most anticipated mobile ports of PC and console games around the world. It would be hard to find a gamer who hasn't heard of PUBG Mobile, Tencent's licensed adaptation of the blockbuster title from South Korean studio Bluehole. Gamers have more to look forward to with the upcoming release of Diablo: Immortal by NetEase and Blizzard, as well as Tencent's Call of Duty: Mobile.