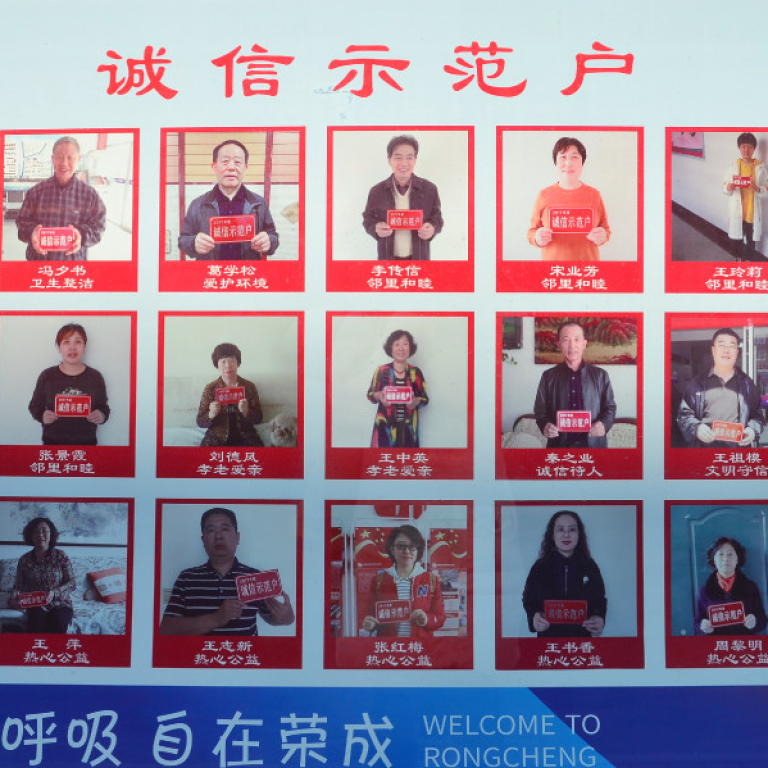 China's social credit system is becoming a reality
Local governments are scrambling to realize Beijing's sweeping vision
This article originally appeared on
ABACUS
Detailed in a policy document published in 2014
, social credit is intended as a carrot-and-stick mechanism for the country's more than 1.4 billion citizens. It punishes individuals and businesses who fail to follow rules and regulations, and it awards those who perform actions deemed beneficial to society. Eventually, the plan is to rate everyone by their financial and legal records, as well as various aspects of social participation from online behavior to employment histories.
With less than a year to go before the scheduled national rollout, we're already seeing pieces of the system in action. But contrary to the grand vision offered by state planners, these projects are often introduced with little fanfare and met with widespread disregard. When people do take notice, the projects are sometimes met with skepticism and scorn.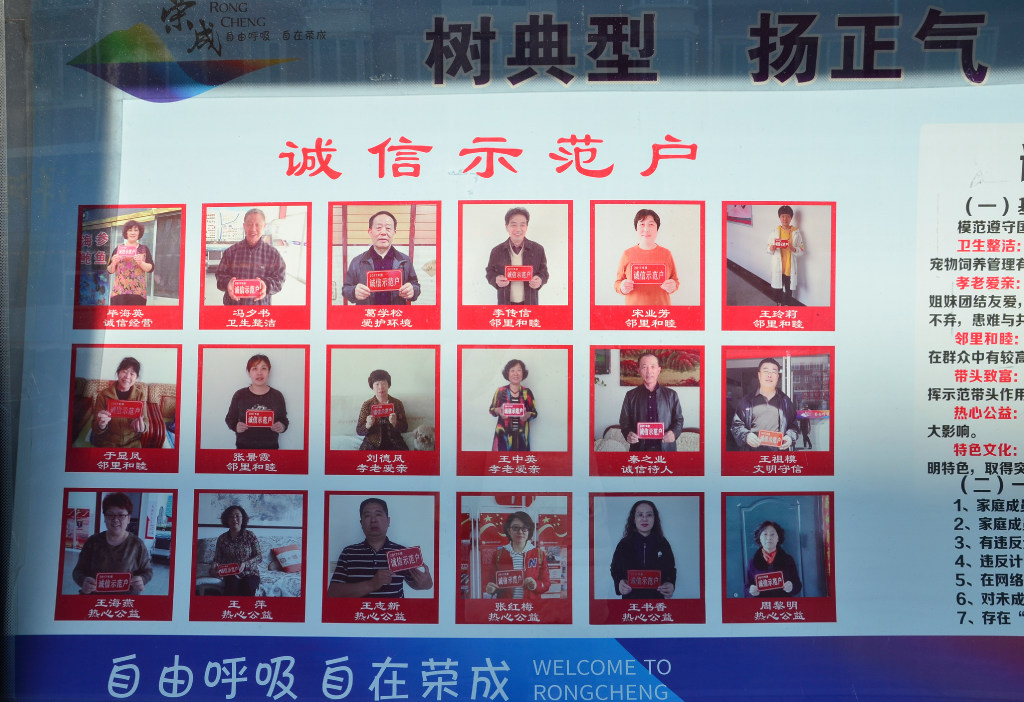 Just this month, police in the eastern metropolis of Nanjing began
penalizing frequent traffic offenders by downrating their social credit
. Citizens who jaywalk five times or more in a year will be deemed "untrustworthy." They will be summoned for talks with authorities or receive a warning. More serious offenders will be registered in a public database and face punishment from various government agencies.
The move triggered plenty of questions online.
"Is there a defined scope of where social credit applies? Can everything be linked to social credit?" asked one person in a
Weibo comment with more than 1,000 likes
. "Is Nanjing's social credit recognized by other cities?" 
Some questioned whether social credit is the right answer to all of society's woes. 
"Nowadays everything is related to social credit,"
another person wrote
. "There are many more ways to punish [an offender]." 
Citizens living in other cities have expressed doubts too. 
In Beijing,
authorities proposed in April
to lower the social credit of anyone caught eating or taking up more than one seat on trains. Some wondered if the system grants too much power to officials like subway attendants, without the legal protection of due process.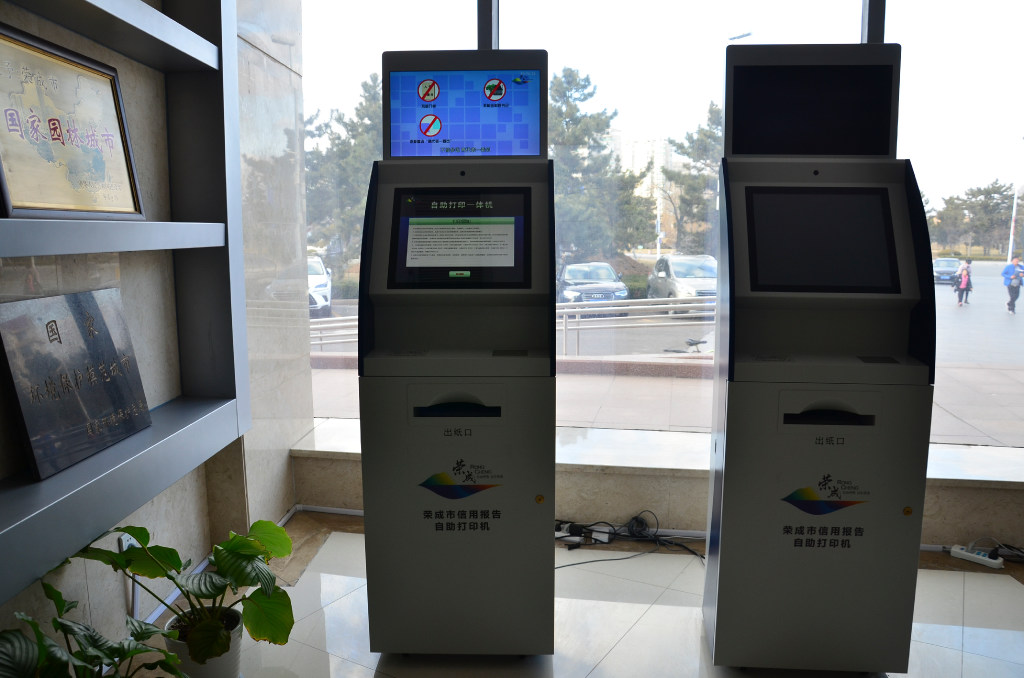 Across the country, cities and villages have been experimenting with various ways to turn the central government's vision into reality. These systems are supposed to influence people's behavior, but in many places, people don't seem to have given them much thought. As one taxi driver in the eastern city of Rongcheng
told the South China Morning Post
, "It is just part of the government's usual propaganda. It has nothing to do with our lives." 
Rongcheng's social credit system, founded seven years ago, ranks residents by their scores. High performers -- those who do volunteer work, donate blood and engage in other beneficial activities -- enjoy benefits like free health checks and cheaper utility bills. But few people seem to pay much attention, except for those working government jobs or applying for public funding. 
In Hangzhou, a city that's about a two hours' drive from Shanghai, most residents who
spoke to the South China Morning Post
also showed no knowledge of an existing social credit system. Residents can supposedly download an app to check their scores, but only about 5% of the city's population has done so. 
On the other hand, there are millions of citizens in this country who are already feeling the impact of social credit. 
The Supreme Court compiles a national blacklist of "discredited citizens," most of them debtors who failed to pay up or unruly passengers caught on trains and flights.
These people are banned
from flying, vacationing and other activities considered luxuries by the government. To date, more than 14 million individuals have landed on the list,
according to a counter on the Supreme Court website
.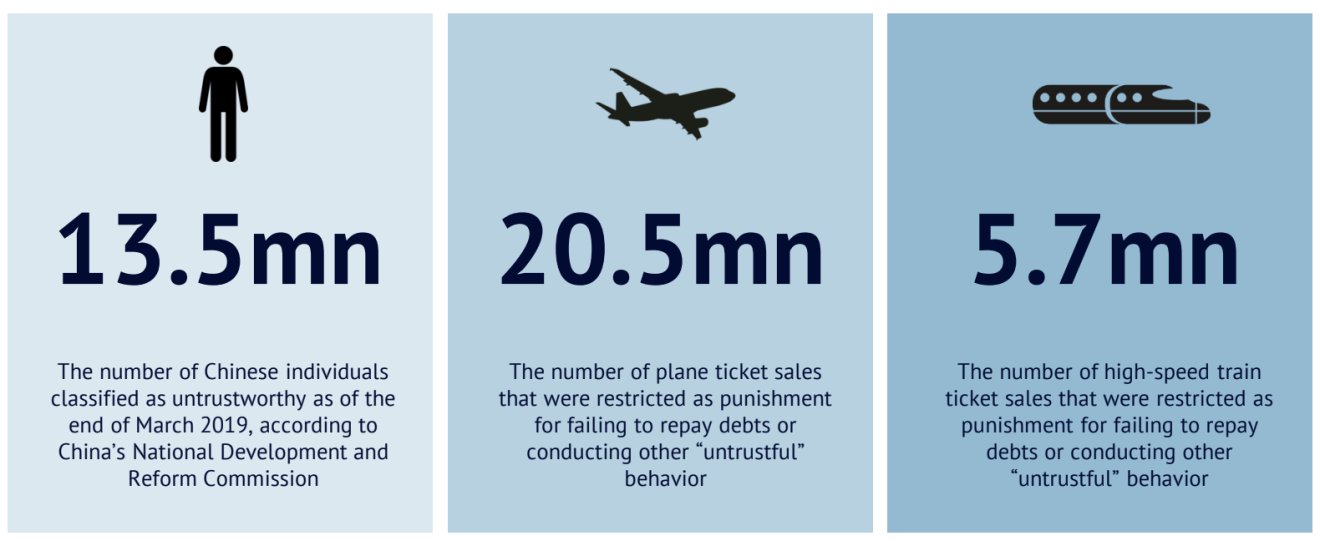 Those who are owed money believe the system doles out fair punishment for debtors who shirk their financial responsibilities.
But blacklisted individuals say
the system also makes it almost impossible to earn trust from others and rebuild their lives. That's because anyone can easily learn of their status by searching for their names in a public database. Some places go as far as assigning a special ringtone for calls made to debtors. 
For better or worse, though, China is moving ahead with its grand social credit experiment. And it's making sure that the future generation is aware. 
A social credit system aimed specifically at those aged between 18 and 45 is
currently under development
. Using an app, it tracks a person's social connections and purchase histories, among other personal information. College students who do volunteer work, for example, earn higher scores while those who cheat on exams could have points deducted. High scorers receive perks such as automatically earning a place in job interviews. 
The app was launched only in February, but the developers already have high hopes. They say a major campaign will begin next year to expand its reach -- just in time for the scheduled national rollout of China's social credit system.