Tencent
Get more with myNEWS
A personalised news feed of stories that matter to you
Learn more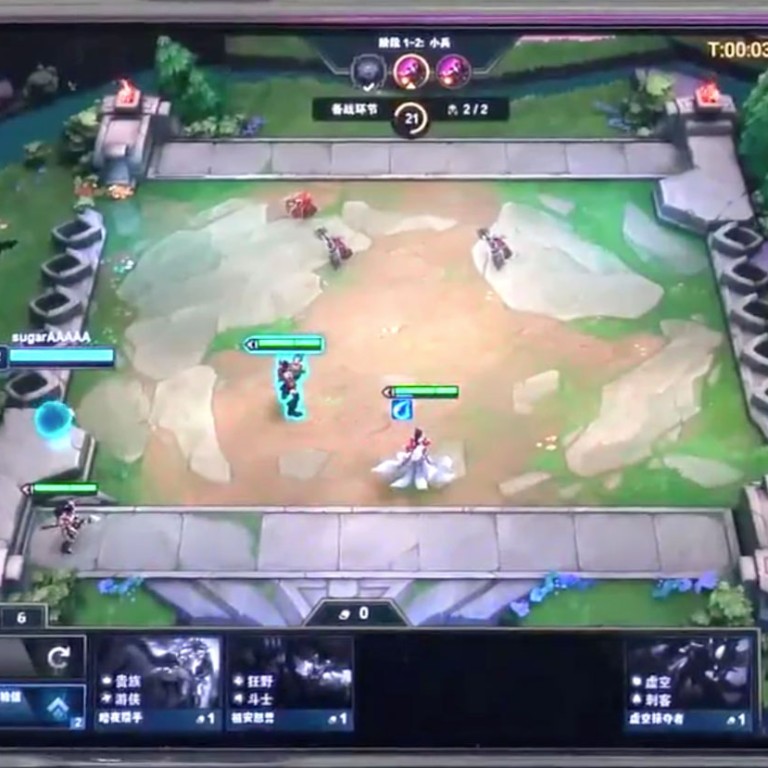 Tencent finally lets you play Teamfight Tactics on mobile, but only at home
Similar to Steam Link, WeGame's new streaming feature lets you play PC games on your phone
This article originally appeared on
ABACUS
If you've been waiting to play Teamfight Tactics on mobile, Tencent now lets you do it. But it's probably not in the way you hoped.
The Chinese gaming giant recently revealed that it's bringing in-home streaming to its online game store WeGame. It currently only supports League of Legends, but that's enough to get your fix of the popular auto battler mini game Teamfight Tactics.
But sadly, in-home streaming means your mobile device needs to be on the same network as your PC running the game, so this probably isn't the full-featured game streaming experience you were hoping for.
This announcement comes not long after the Tencent
showed off its cloud gaming capabilities
 earlier this year. With this new feature, it looks like China's largest gaming company wants to go up against the likes of Steam, which has a similar feature called Steam Link. Steam's version, though, lets people stream games from PCs over the internet, not just a home network.
Starting out with League of Legends support makes sense, though. Not only is the multiplayer online battle arena (MOBA) game immensely popular in its own right, it also houses Teamfight Tactics, one of the most popular games in the growing auto battler genre. Unfortunately, streaming the game on mobile leaves a lot to be desired.
Among the three emerging auto battlers duking it out for market supremacy -- Auto Chess, Dota Underlords and Teamfight Tactics -- the League of Legends property is the only one without a dedicated mobile version. So this workaround, which can also be done through Steam Link or other streaming options, isn't likely to make Teamfight Tactics look as appealing on mobile as competing options.
Judging from the promo video, game controls look rather clumsy. Since touch control doesn't make the distinction between the right click and the left click, streaming the PC game on mobile requires players to hit a button to switch between the left click and the right click. Additionally, when you want to use the keyboard, you have to tap another button to call up the virtual keyboard.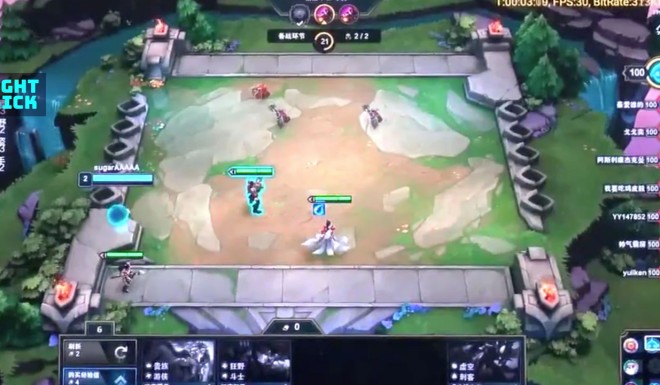 So is this really the experience Tencent and its subsidiary Riot Games have in mind for Teamfight Tactics on mobile? Not exactly, but it's all we have for now. Tencent appears to have its attention focused elsewhere, having developed a different mobile-first autobattler called Chess Rush. And while Riot Games said it isn't ruling out a mobile version of Teamfight Tactics, there's currently nothing on the horizon.
As for in-home streaming, Tencent appears to be playing catch-up with Valve's Steam. The popular PC game platform introduced
Steam Link
a year ago, which at the time only had in-home streaming like WeGame today. More recently, though, Steam upgraded the feature to become
Steam Link Anywhere
, allowing people to stream their PC games to their smartphones anywhere they have an internet connection.
So WeGame, which is currently only available in China, isn't yet the Steam Link competitor it might be in the future. Tencent said the service will eventually cover more games, and it looks like Dungeon Fighter Online and Crossfire will be the next titles to get in-home streaming.
Many other game distributors are also developing their own game-streaming solutions. Sony's
PlayStation 4
comes with the
Remote Play
function, which allows users to run games on their consoles and stream the game to their phones. Similar to Steam Link, Remote Play also doesn't require the two devices to be on the same network.
If Tencent has seemed slow to launch a Steam Link competitor, it's been more proactive in investing in the next potential big thing in gaming: Cloud gaming. This allows players to stream games directly from a company's servers so users don't have to invest in consoles or high-end gaming PC hardware to enjoy the latest AAA titles.
Ahead of this year's Game Developers Conference, Tencent teamed up with Intel to show off its new cloud gaming service called
Tencent Instant Play
. The streaming service can be seen as a competitor Microsoft's Xcloud or
Google's Stadia
, although Google services are blocked in China.