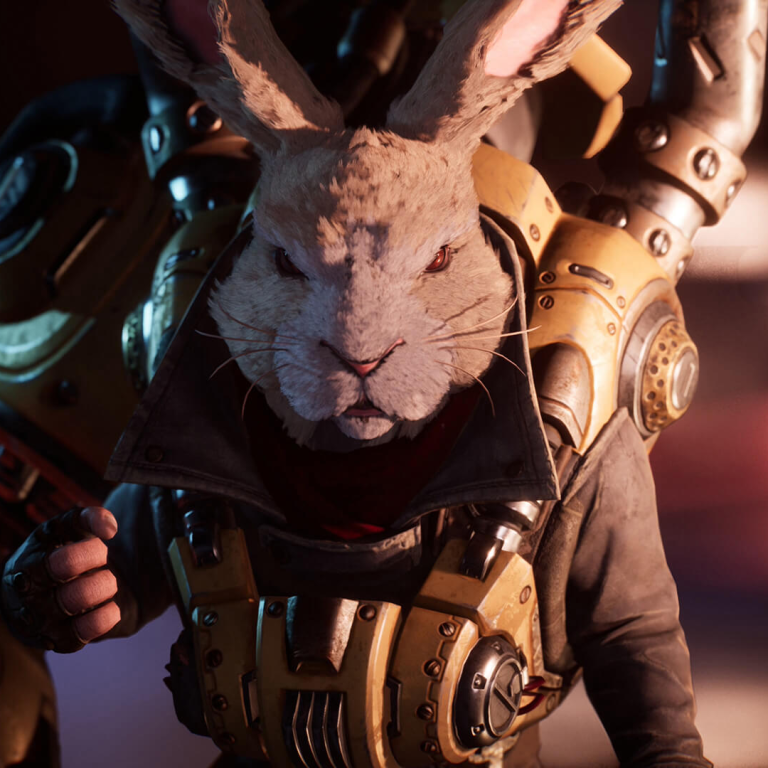 F.I.S.T. could be the gritty 3D Metroidvania game you didn't know you wanted
PlayStation 4 game stars a robot-fighting rabbit in a dieselpunk world inspired by 1920s China
This article originally appeared on
ABACUS
Imagine Old Man Logan but with a rabbit. Instead of lacerating gunmen with adamantium claws, a grizzled bunny faces off against an army of robots by wielding a mechanical fist almost twice the size of its small frame.
That is what the upcoming Chinese
Metroidvania
game F.I.S.T. is about. The game, developed by Shanghai-based
TiGames
, is a title backed by Sony's
China Hero Project
, an incubator in China for game developers. TiGames recently showed an almost 20-minute gameplay demo at
ChinaJoy
, and it looks promising.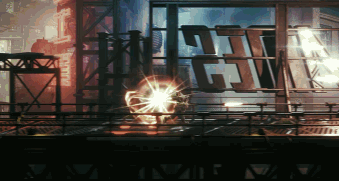 The demo lets you traverse a seedy,
dieselpunk
metropolis gripped by a totalitarian robot government (this is no Zootopia). You are then asked to infiltrate the enemy base and maneuver through a variety of mechanical structures.
While the demo doesn't fully explain the story, the developers said that it's one about defiance, drawing on the theme of humanity versus tyranny. The adorable, fluffy rabbit race is shown as weak but kind while the cold, metallic robots represent the obsession of control.
F.I.S.T. appears to be like other Metroidvania games; as in, it's a nonlinear action-adventure game with large interconnected maps. Games in the genre typically allow players to gain items and abilities over the course of the game, which in turn provide access to previously locked areas. The word Metroidvania is a portmanteau of Metroid and Castlevania, two early and influential games in the genre.
TiGames looks to be making a strong entry into a genre that's been
making a comeback
in recent years. The company pulled out all the stops with its first public hands-on demo.
In terms of combat, the game has a simple but smooth action system that allows a variety of chainable combos and charge attacks. These move sets come with flashy and satisfying animations. You can also unleash a finisher move on your enemy.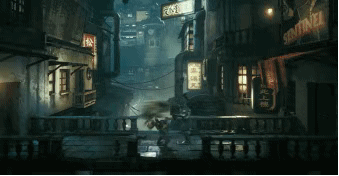 The demo offered two playable weapons: A mechanical fist and a drill, allowing for two very different play styles. The fist serves as your default melee weapon, and it effectively acts like a hammer for the most part.
The drill is a relatively heavier weapon, and you're not as agile while wielding it. But because it can unfold into a fan of blades, it offers a much wider range of attack.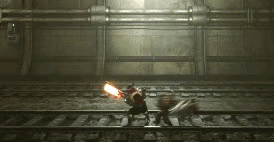 Both weapons are fun to use. They also help you move through the game. With the fist, you can smash open the floor to access lower levels. And the drill blades can be spread out into a helicopter-style propeller, which helps you glide through obstacles.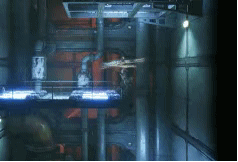 The game also features a typical wall-jumping mechanic. Most of the platforming in the demo seems straightforward, but it does have a few places where the game devs seem to be showing off their ability to design difficult levels.
Interestingly, you can also swim and dive in this game. It's possible the full game might feature some underwater levels, which would help introduce more variety into the gameplay.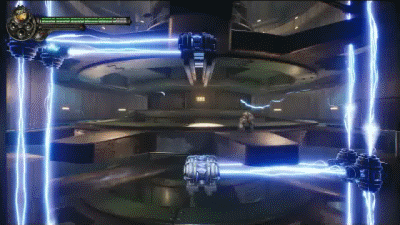 The combat style especially stands out to me, as TiGames has nailed the feel for a grungy game like this. Each contact with the environment and the enemies feels adequately weighted.
Gameplay aside, the visuals of this game are also noteworthy.
It's rare to see a Metroidvania game with 3D graphics. Besides
Shadow Complex
and the recent
Bloodstained: Ritual of the Night
, there aren't many memorable ones. If you have played these games, you know there's a certain charm to blending side-scrolling action with a 3D environment.
This environment also allows the game to switch camera angles at any time. This is useful for giving players a close-up look at finisher moves. There are also times when the camera switches to a top-down angle for more gameplay variety.
TiGames said it opted for 3D visuals because it wants to give the game a AAA look. Judging from the demo visuals, they've done a decent job with the texturing and lighting.
Where F.I.S.T. really shines, though, is in character design. There's no denying that our protagonist looks cool, but we'll have to wait until the game comes out to learn more about him. The one non-player character in the demo is a dungaree-garbed black bear engineer.
Another detail in the demo that I love is the checkpoint animation. Your rabbit gets a quick shower from a machine at each checkpoint, which also replenishes the character's health bar. Little game design details as such this help flesh out the world.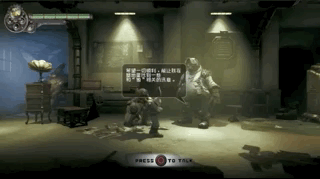 After playing the demo, I spoke to the game developers the world they created for the game. They emphasized the
themes of dieselpunk
and said the idea came from 1920s China.
They said they originally considered adopting steampunk or cyberpunk, but they weren't sold on either. Since China missed most of the
Age of Steam
as it happened in Europe, going with steampunk might feel like pandering to Western audiences.
Cyberpunk
, on the other hand, has been almost overdone by game developers today.
Then they stumbled upon dieselpunk, which led them to remember how tractors used to roam the streets of China. They said that it's a perfect style that fits well with China's heavy focus on diesel and other fossil fuels.
Even so, it's a game designed for an international audience, the developers told me. It deals with a fictional society featuring diverse cultures (and anthropomorphic rabbits roaming the streets). And even with neon Chinese signs everywhere, the game mixes in multiple languages.
Overall, I had fun playing this demo, and I'm excited to learn more about F.I.S.T. Whether it can live up to the high expectations set by recent Metroidvania games such as
Hollow Knight
and
Dead Cells
remains to be seen, but we should know soon enough.
The developers said that the game will be released early next year and will have about 8 hours of gameplay.