Baidu
Get more with myNEWS
A personalised news feed of stories that matter to you
Learn more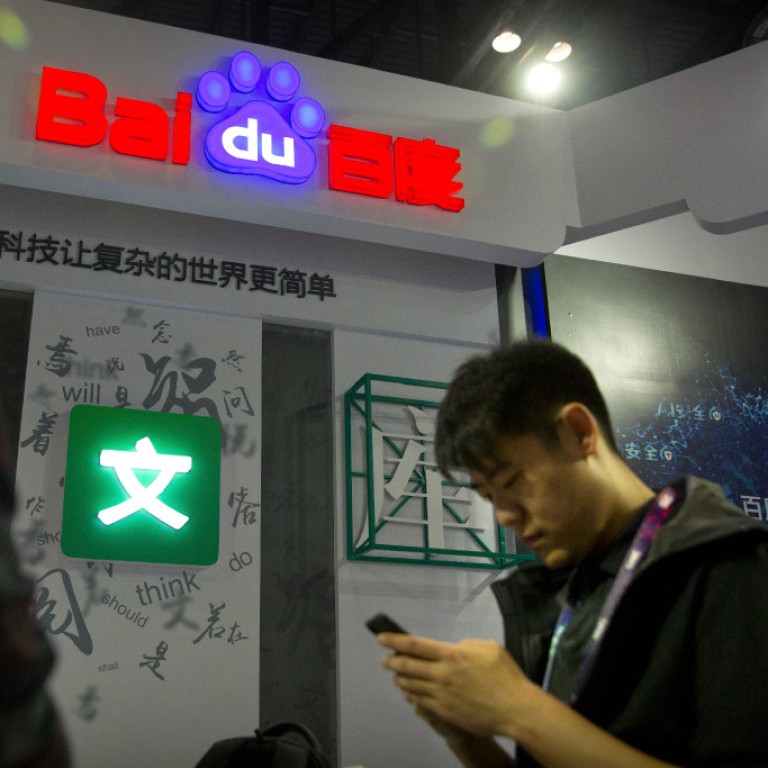 Baidu no longer among China's top 5 most valuable tech companies
Changing preferences among mobile users have allowed Meituan and NetEase to overtake Baidu
This article originally appeared on
ABACUS
Baidu Inc. has fallen out of the top five most valuable publicly traded Chinese internet companies after its market capitalisation slid below that of gaming and e-commerce pioneer NetEase Inc.
After a 40 per cent slide in its share price this year, Baidu's market valuation stood at US$33.2 billion at the close of trading on Wednesday, compared with US$33.5 billion for NetEase, whose shares have risen by 11.4 per cent in the same period. Meituan Dianping has surged 45 per cent this year to be valued at US$46.7 billion. Baidu declined to comment on its market valuation.
Baidu has seen its market valuation stagnate even as Alibaba Group and Tencent Holdings – which, along with Baidu are referred to by the acronym BAT – surged ahead as China's internet population embraced mobile payments and shopped, messaged and sought entertainment on their smartphones.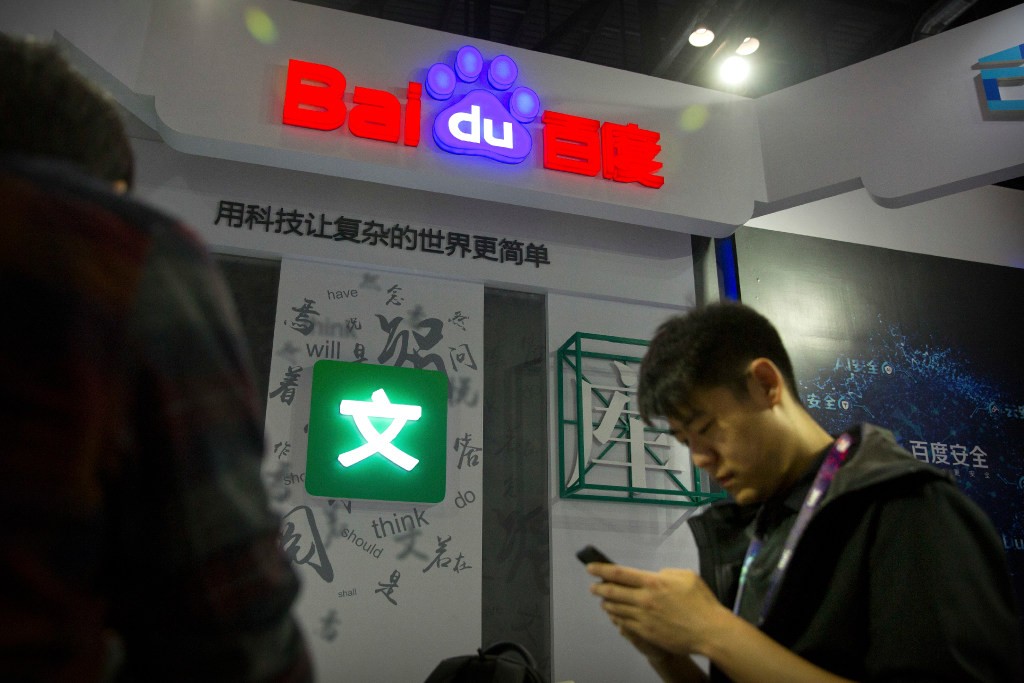 Alibaba Group, which owns the South China Morning Post and is expected to report its quarterly results on Thursday, had a market cap of US$421.9 billion. Tencent, the gaming and social media giant that reported a better-than-estimated profit on Wednesday, was second at US$405 billion.
Beijing-based Baidu, which is the dominant search engine operator in China, has struggled as advertising income slowed with the economic uncertainties and its investments in autonomous driving have yet to yield profits. Baidu posted its first quarterly net loss of 327 million yuan since its 2005 IPO in May.
After the loss, founder Robin Li Yanhong called on employees to fight harder.
"For senior managers, saying 'I have tried' is not enough and we need to make sure we win in the battlegrounds that we must win; for employees, we must spare no effort to make sure every task is executed flawlessly," Li wrote in a memo to staff back in May.
Baidu has had a stranglehold on search in China with 70 per cent of the market, especially after Google exited in 2010. But a shift in internet usage patterns has chipped at that dominance, with the rise of self-contained super-app ecosystems by rivals like Alibaba and Tencent. A user could quite easily watch a movie, read news, shop online and order takeaway food without having to leave one of these walled communities or go to a traditional search engine.
Meanwhile, new competition in search has arisen in the form of ByteDance, which owns the popular short-video Douyin app and Toutiao news aggregation app. The company said recently that "from 0 to 1", it was building a "general search engine for a more ideal user experience."
"There are many tech companies beyond just BAT that warrant attention like Meituan and ByteDance," said Sun Mengqi, analyst with Bank of Communication International Holdings.
Baidu has downplayed the prospect of new competition, stressing that it remains a dominant player in the market.
"There was no lack of competition in the past," said Ping Xiaoli, general manager of Baidu App, in a briefing last week. "Newcomers prove that people have been bullish on the [search] market."
The company is expected to release its second-quarter results on August 19.