Space
Get more with myNEWS
A personalised news feed of stories that matter to you
Learn more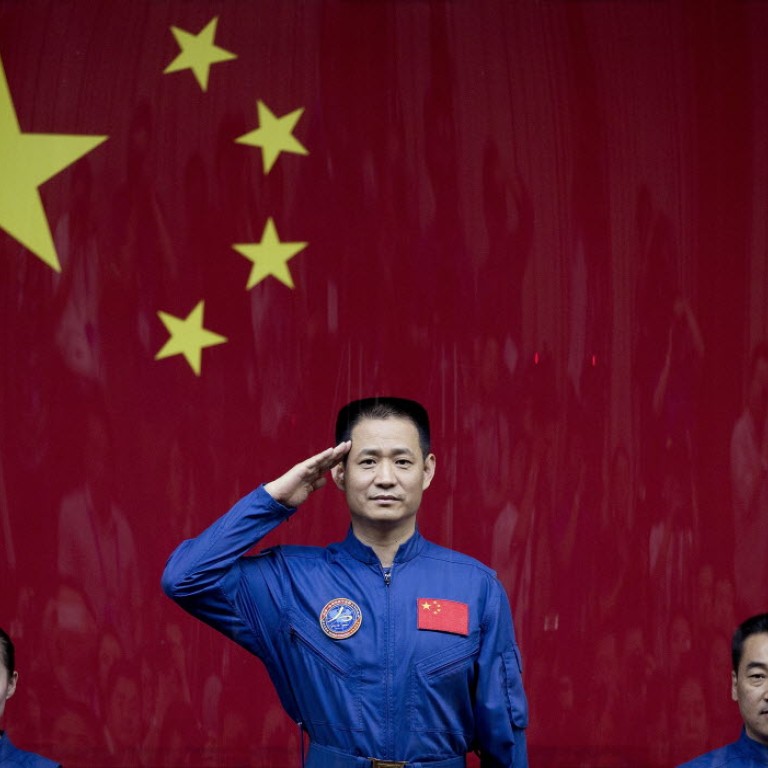 Why hasn't China sent astronauts into space for three years?
China's next space station might not be complete until 2024, but some say a failed 2017 rocket launch has contributed to delays
This article originally appeared on
ABACUS
Since China became the third country to independently put people into space in 2003, the country has put 11 Chinese astronauts, sometimes called
taikonauts
, into orbit. They have
walked in space
,
docked
their spacecraft with a space station, and two stayed in a space station for
more than a month
.
But for people who have gotten used to non-stop good news about China's space program development, it seems like things have been quiet for a while. Some blame a failed rocket launch in 2017, but others say China simply has no reason to move fast because future space station modules aren't ready for launch.
The last time China sent astronauts into space was in 2016. Jing Haipeng and Chen Dong spent 33 days in China's Tiangong-2 space lab three years ago and safely returned,
setting a new record
for China's manned space missions.
On China's Q&A site Zhihu, a
question
posted in June this year asking why China's manned space program has slowed down has drawn 183 posts and more than 3 million views. 
"I think that China's human space program may have progressed less quickly than previously expected," said Blaine Curio, founder of Orbital Gateway Consulting, a Hong Kong-based consultancy focusing on space and satellite telecommunications.
One of the reasons, according to Curio, is that the
failure of the (unmanned) Long March 5 rocket
caused a lot of projects to be held up. The heavy-lift Long March 5 rocket could supposedly send a 25-ton payload into low Earth orbit and was designed to launch space station components, communication satellites and deep-space probes.
In 2017, minutes after taking off from the Wenchang Satellite Launch Center in southern China's Hainan province, the Long March 5 crashed into the ocean,
reportedly
due to "abnormal changes" that happened to a turbofan in one of the rocket's main engines.
But some disagree that the Long March 5 failure caused a delay in China's crewed spaceflight project. Hani Mohammadi, who runs a website tracking China's space program, said that China has completed its crewed tests, and the space station modules aren't ready to be brought up by the Long March 5 yet.
"I don't believe they are slowing down," Mohammadi said. "They just don't have a reason to do it so fast."
But the Tianhe launch has
already been delayed
, as the original launch had been planned for 2018. The 2017 Long March 5 launch failure reportedly contributed to the delayed plans, and the current timeline to complete the space station is between 2022 and 2024.
But China's social media users seem to think along the same lines as Mohammadi. The
top-voted post
on the Zhihu question, answered by a verified account of a PhD student studying space engineering, argued that China's manned space program has aimed to achieve the most with the smallest budget. So China is waiting for the space station modules to be finished, in addition for the Long March 5 rocket to be ready, before continuing manned missions, the student argued.
Once completed, the Chinese space station will be able to accommodate up to six astronauts and last for at least 10 years. Some international research experiments for the space station have already been selected.
Completing the space station is the
third and final step
of China's crewed space program. The
first two steps
were to successfully send an astronaut into space and to launch a space laboratory to make breakthroughs such as extravehicular activities, spacecraft docking and short term space labs. China said it completed the first two steps
in 2017
.
But Orbital Gateway Consulting's Curio said there could be another reason for slow developments: China's President Xi Jinping isn't excited enough about space.
Under Xi's "space dream," China aims to become a "space power in all respects." But Curio said he speculates that Xi has bigger things to focus on.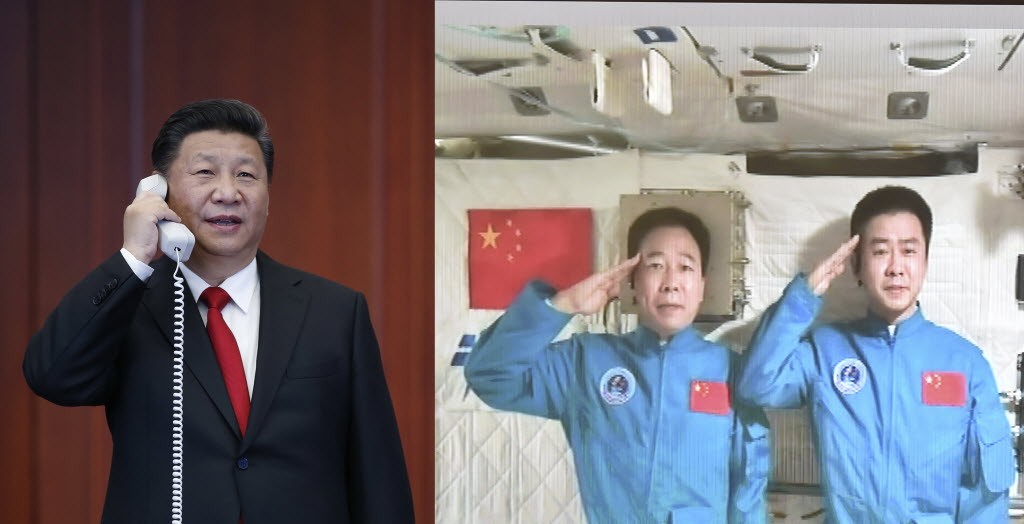 "It seems that President Xi is not such a fan of space in the way that he could be said to be a fan of AI, or something more mundane like football," Curio said. "And the CCP being conservative in general means that the big, flashy, economically unsustainable projects that require passion and 'being a fan' are less likely to get support, all else equal."