TikTok
Get more with myNEWS
A personalised news feed of stories that matter to you
Learn more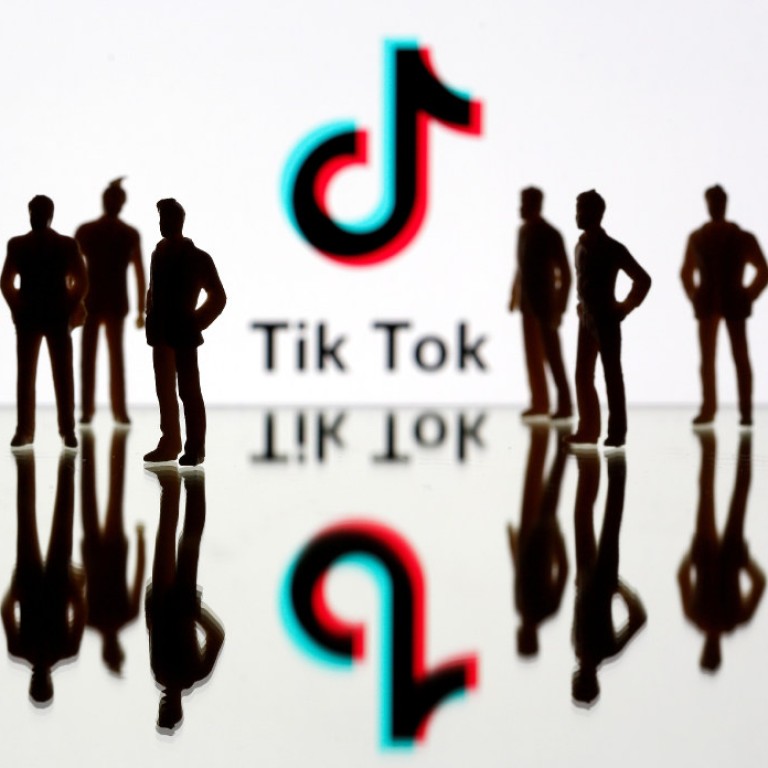 ByteDance says TikTok and Douyin are different, but they face similar criticisms
Both TikTok and the Chinese version called Douyin find themselves at the center of controversy related to detention camps in Xinjiang
This article originally appeared on
ABACUS
Then a new report from the Australian Strategic Policy Institute (ASPI) found that the Chinese version of the app, Douyin, has been working with public security bureaus to disseminate state propaganda about the western region of China where a large number of Uygur Muslims reside.
While this doesn't sound new to anyone in China -- propaganda bureaus have long used social media and are
now recruiting influencers
-- it has cast a shadow over ByteDance, the owner of the apps, and its global ambitions.
But TikTok and its Chinese twin still have some differences, and it's not just in how they treat political issues. In fact, according to ByteDance, TikTok and Douyin are separate apps. That's despite the fact that they have almost the same logo, interface, functions and similar content -- videos of lip-syncing teens, comedic skits and viral dance moves have made the short video app massively popular both in China and abroad.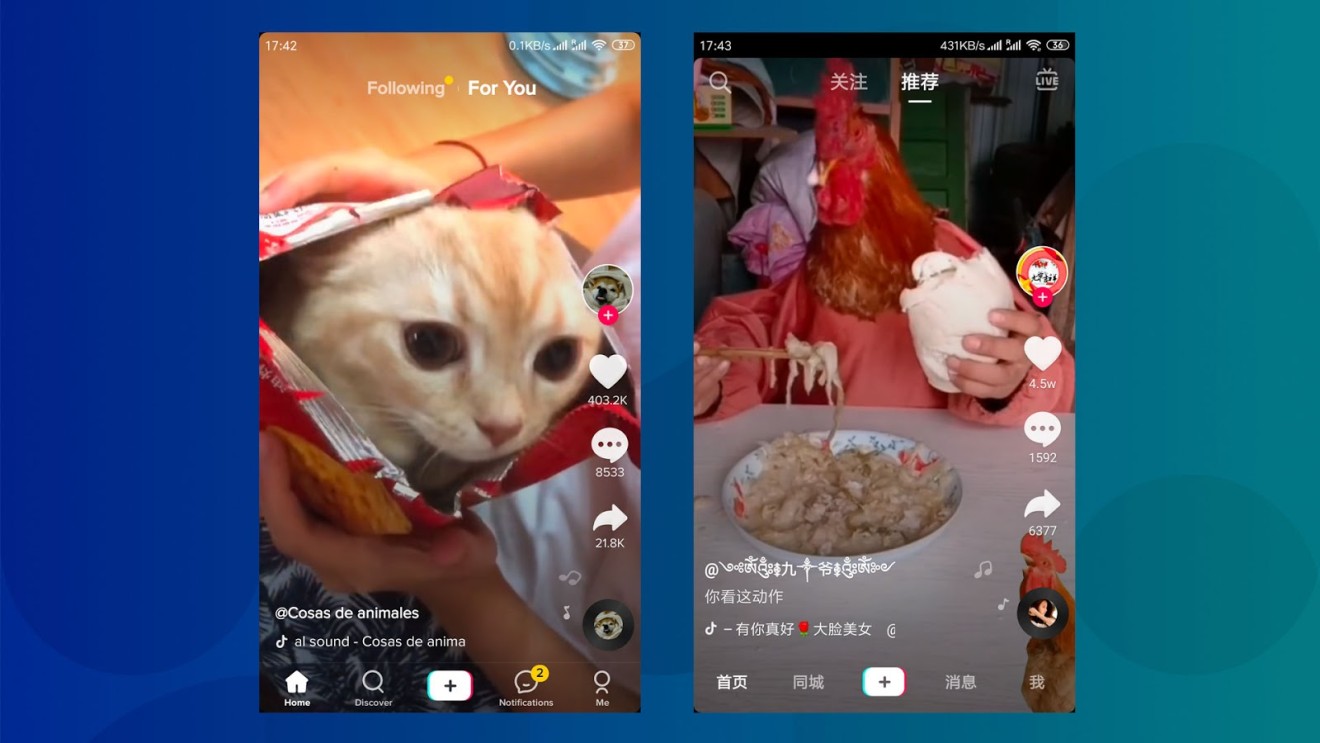 One obvious difference is that you can't download TikTok in China or access its content from your phone. If you search Chinese app stores, you'll only find Douyin. Similarly, searching through the Google Play Store and Apple's App Store outside China won't bring up Douyin at all.
While TikTok adjusts its content according to a user's location, Douyin has completely different content. The trending TikTok hashtag #arashichallenge covering the dance moves of J-pop band Arashi has zero hits on Douyin. The same goes for some of TikTok's biggest stars.
This is why some Western celebrities have started reposting their TikTok content to Douyin to reach China's huge audience. Reality TV interior designer Bobby Berk from Netflix's Queer Eye recently
told The Verge
he's been cultivating a following on Douyin (although he seems to have far less than the "million views" he claims).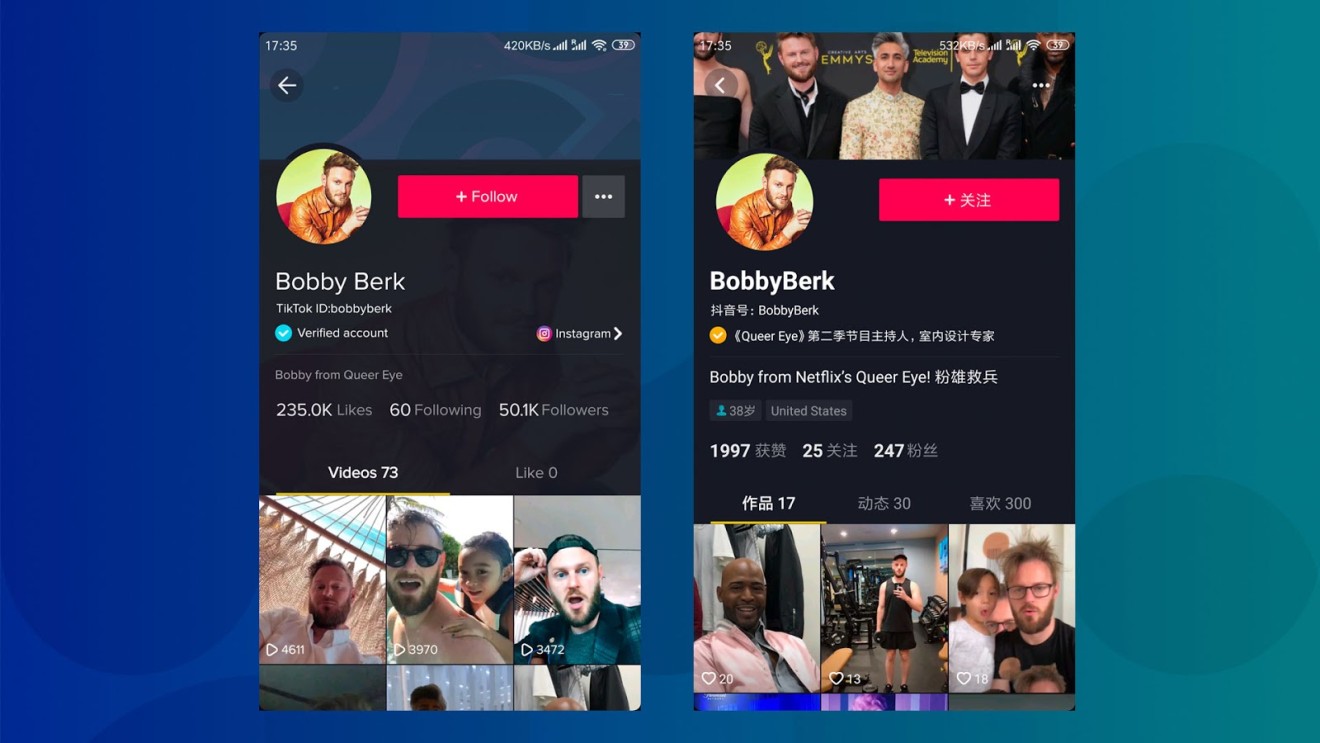 The biggest difference between the two apps, however, is their treatment of sensitive issues. TikTok has gained attention from US regulators over fears that it's censoring or "
shadow-banning
" certain topics, especially ones ones that would displease authorities in Beijing.
A report from The Guardian
revealed
that the app's moderation guidelines ban "criticism/attack towards policies, social rules of any country" and other "highly controversial topics," including separatism and religious and ethnic conflicts. TikTok has confirmed the authenticity of the guidelines but said that they are no longer in use and that the company now takes localized approaches. TikTok head Alex Zhu has also
denied
censoring videos that displease China.
Douyin, on the other hand, has stayed out of this debate simply because censorship in China is business as usual. Searching for US President Donald Trump on TikTok will give you an endless stream of spoof videos. Not so much on Douyin, where searching for the name of Chinese President Xi Jinping
provides no results
. And while Douyin has been
quick to delete
protest videos from Uygurs, TikTok ultimately issued a
rare apology
when it was found to have deleted a video on the same topic.
What you will find on Douyin is plenty of government propaganda. More than
5,700 Chinese government agencies
and Communist Party organizations were active on the platform by the end of last year, according to the South China Morning Post. Much of the content they produce is aimed at beefing up patriotic sentiment and delivering the Party's message. And yes, videos about how wonderful life is in Xinjiang abound.
Faced with fresh allegations from ASPI, ByteDance
said
that Douyin simply provides a platform and doesn't endorse the content generated by its users. But the company has more recently been trying to distance TikTok from its Chinese operations and Douyin.
According to a
report from Reuters
, TikTok completed the separation of its marketing, legal and product and business development teams from those of Douyin. It's also
hiring international risk analysts
after the Committee on Foreign Investment in the United States (CFIUS) started a review of TikTok's acquisition of Musical.ly.
ByteDance says that TikTok started distancing itself from Douyin after the company bought Musical.ly in 2018, a process that has apparently been ongoing. In an interview with the New York Times, Alex Zhu
said
he would not rule out the possibility of reorganizing TikTok as a separate company with a new board of directors.