Tencent
Get more with myNEWS
A personalised news feed of stories that matter to you
Learn more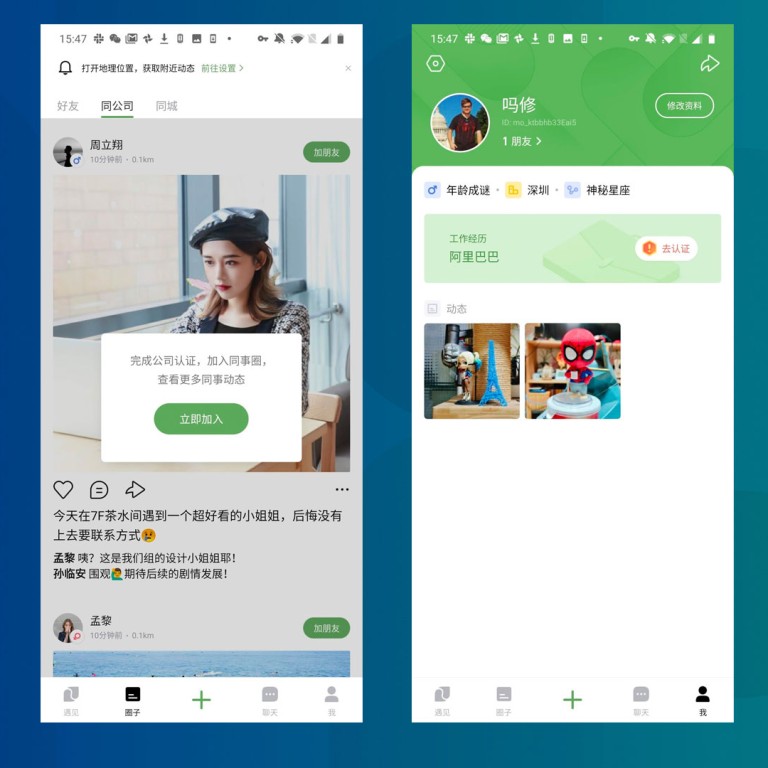 Tencent's resurrected social app is Facebook, Instagram and Tinder wrapped into one
The Chinese giant behind WeChat is quietly trialling a revamped version of Pengyou as it faces competition from ByteDance and others for teenage users
This article originally appeared on
ABACUS
WeChat is still the undisputed king of social in China, but lately its owner Tencent has been trialling a string of
new
apps
. One curious offering is Pengyou ("friends"), a previously discontinued app that the company is now giving a second life.
The experiment comes at an interesting time for Tencent. Eight years since it launched WeChat, the highly popular app is
struggling to entice younger users
. Just 15% of people born after 2000 post on WeChat every day. Compare that with ByteDance's Douyin, the Chinese version of TikTok: More than half of its users were born after 1995.
Meanwhile, for older users, WeChat has increasingly turned into a default tool for facilitating business connections and consuming media content. Recently, the hashtag #WeChatHasBecomeTheDefaultOfficeApp went viral on Weibo, with comments from tens of thousands of frustrated users complaining that WeChat is becoming
too work-oriented
and isn't personal enough.
Days later, Tencent quietly started sending out invite codes to Pengyou. Armed with my own code, I took a look at what Tencent's new social network is offering.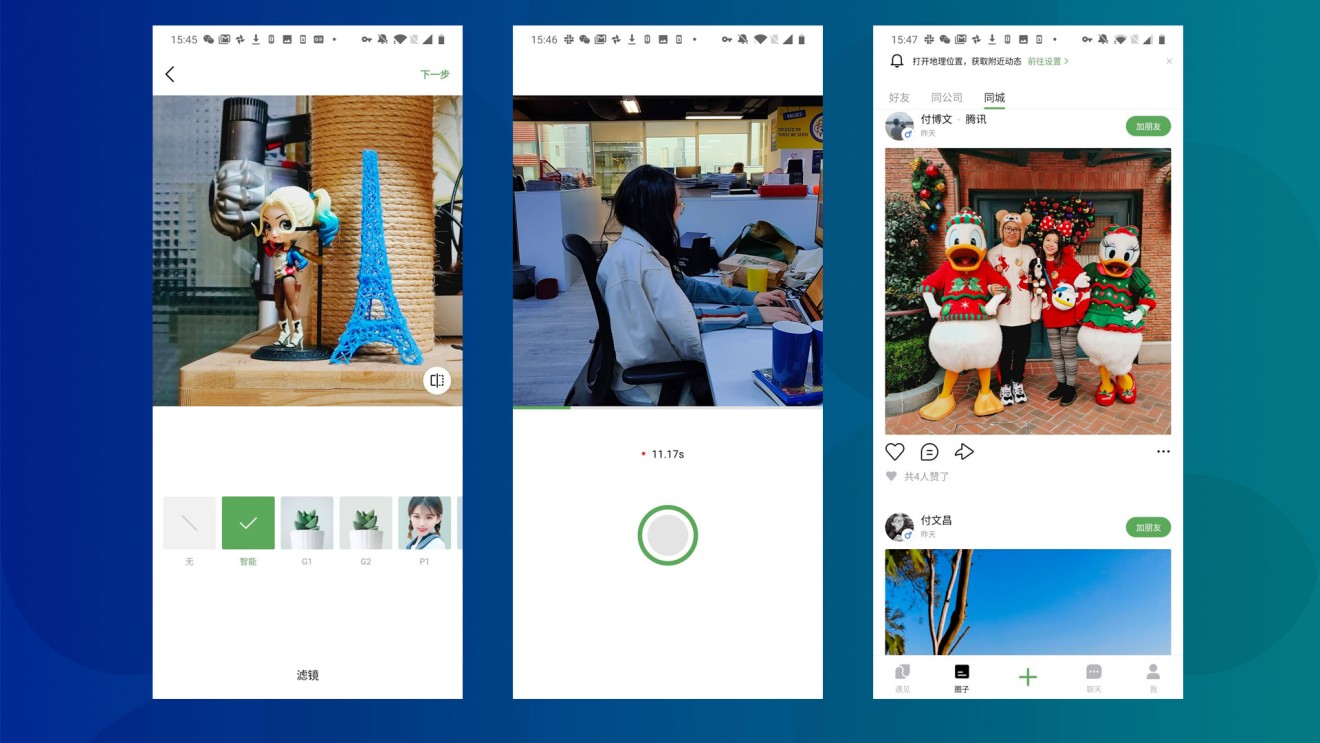 The layout is similar to Instagram, with the same square pictures and buttons for liking and commenting. There are also a variety of photo filters and video trimming tools. 
But whereas Instagram and WeChat both lump posts from all your connections into a single feed, Pengyou divides them into three tabs: Friends, colleagues, and people living in the same city.
Interestingly, the app also asks users to upload personal credentials like diplomas or a company letter for verification. The real name approach is supposedly designed to stop profit-seeking businesses from getting onto the platform while bringing some transparency to app to better help people select who they want to interact with.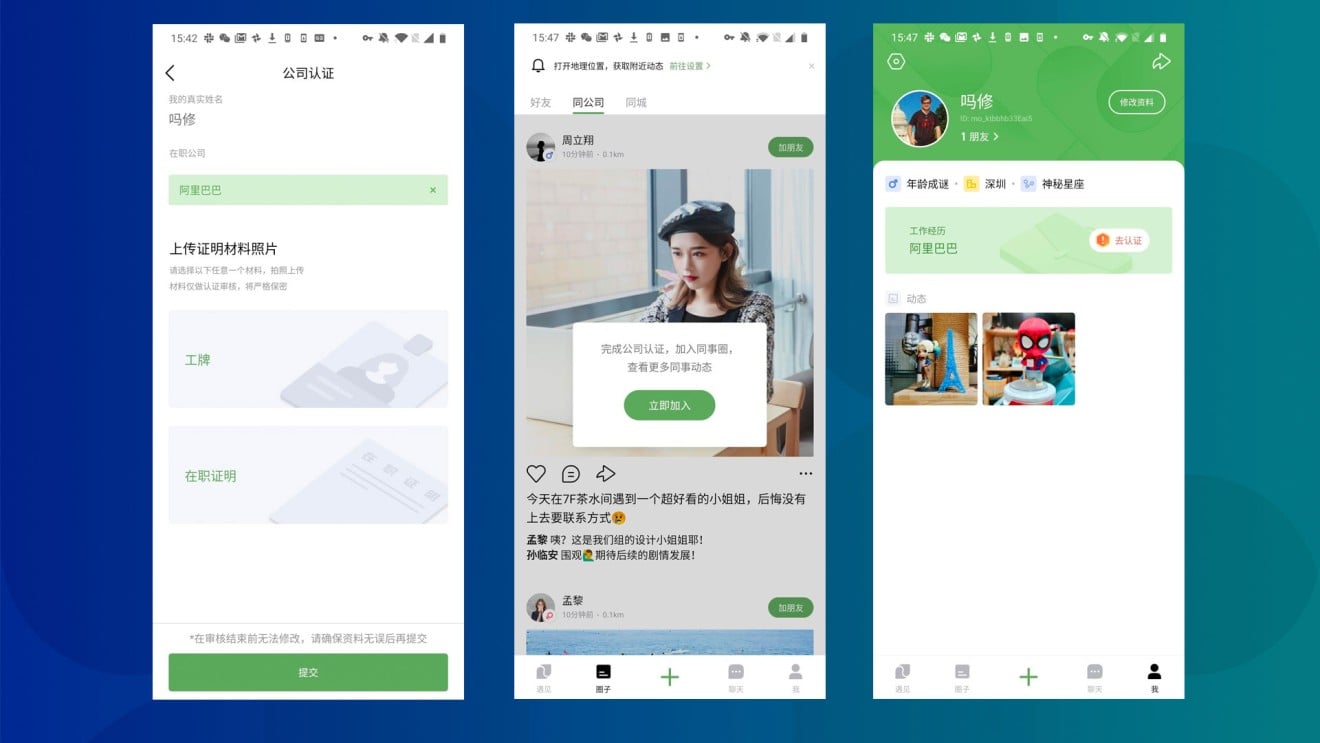 But more than just a Tencent's spin on Instagram or Facebook, Pengyou also seems to be dabbling in dating. A function on the app lets users match with others looking for the same type of connection. One option is a romantic relationship, but you can also look for friends, a study buddy or people to party with. And you can select whether you want to match with a man or a woman.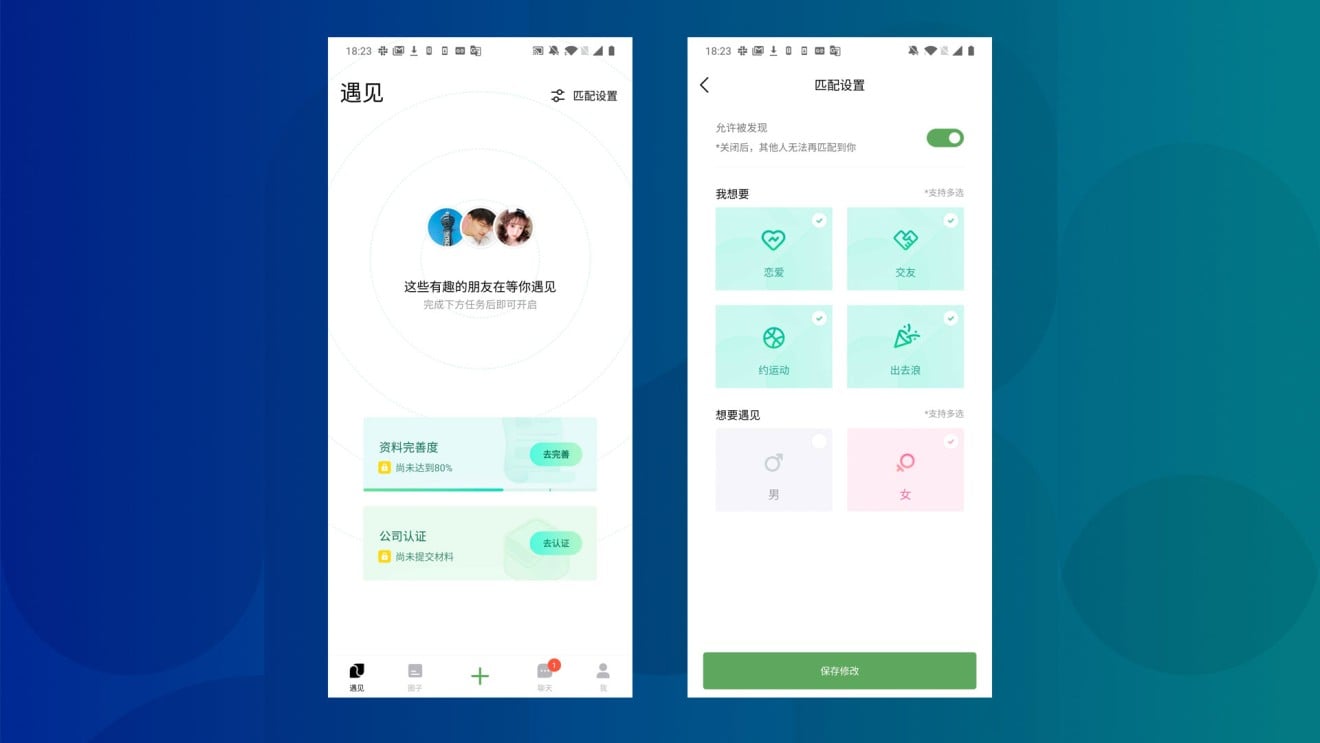 The match function is only available to people who upload their credentials and finish the verification process. Once you do, Pengyou will give you three matches a day.
Pengyou's focus on transparency has its roots in the
earliest form
of the social network. When the site was launched in 2009, it was called QQ Alum. It was designed to help students and alumni from various universities connect with each other and organize activities. Users were required users to disclose where they went to school. 
The platform was was renamed Pengyou in 2011, but it never really caught on. Tencent launched WeChat that same year, and the mobile messaging app now dominates people's online lives while microblogging site Sina Weibo has become the default public forum. By 2017, Tencent finally shuttered Pengyou.
Online reactions to the resurrected version of Pengyou show that Tencent has an uphill climb in diversifying its social network offerings.
"I feel like I won't be using this app too often," one person
wrote on Q&A site Zhihu
. "If Pengyou goes after those on campus, the intentions of the users might still be a bit more innocent. But if it targets working professionals, office drama might wind up affecting everybody."
Another Zhihu user presented a more tragic, but very plausible, fate potentially awaiting the new Pengyou.
"I think conversations will definitely end with, 'Let's add each other on WeChat.'"