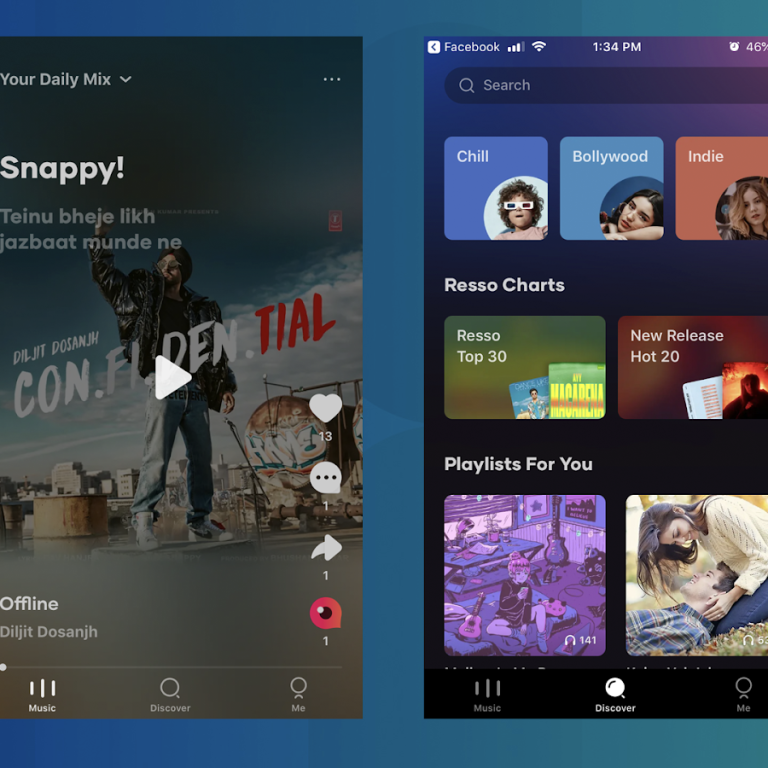 Here's a look at Resso, TikTok owner's answer to Apple Music
ByteDance's music streaming app lets users create their own videos and share lyrics, and it's already available in India and Indonesia
This article originally appeared on
ABACUS
Creating a new music streaming service in 2019 seems like it would be a hard sell. Many of the services today have similar music catalogues and features, so it's easy for most people to stick with Spotify or Apple Music.
But TikTok creator ByteDance thinks it has a solution: a social network that's also a music streaming app.
Meet Resso, a new streaming service that feels a lot like TikTok. Resso was originally released six months ago, but ByteDance's ownership was only
revealed recently
. The app is currently available in India and Indonesia, two of Asia's biggest and hottest markets. But Resso only has 27,000 users so far, according to Sensor Tower.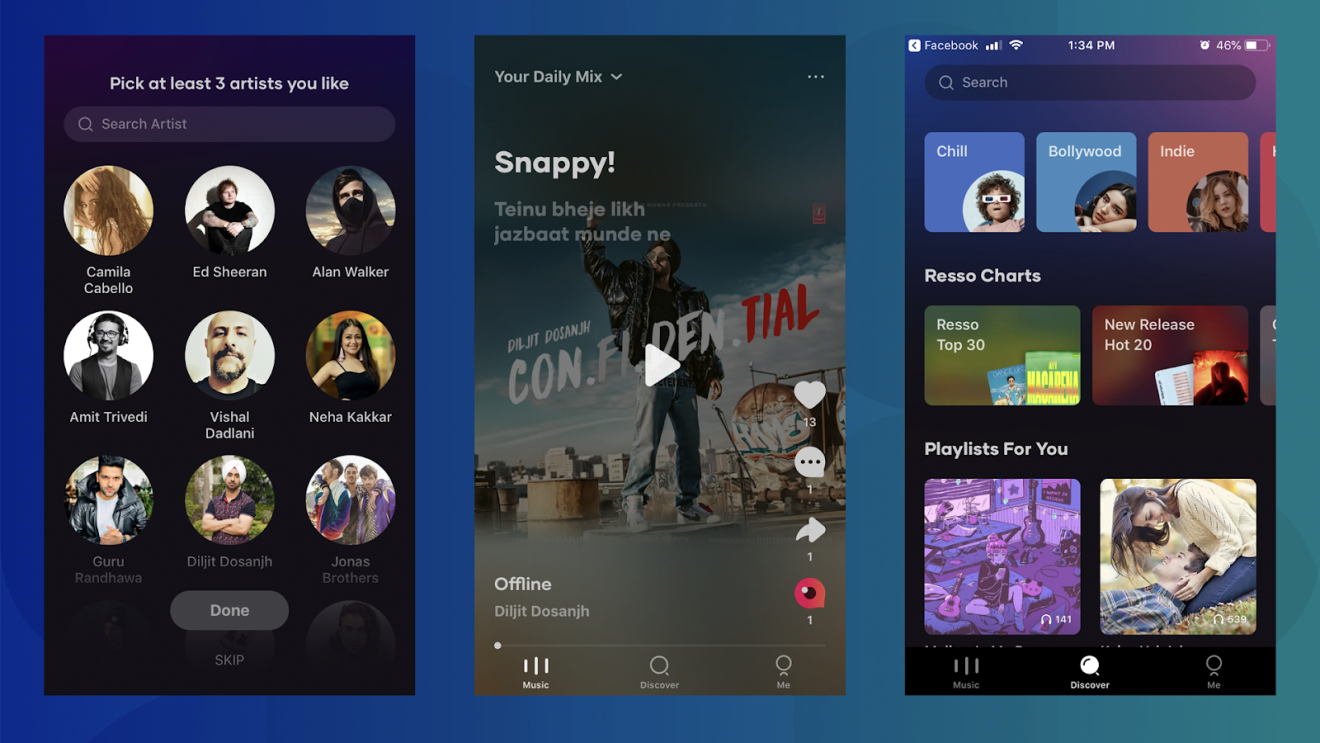 At first glance, Resso looks and feels like many of its competitors, with features from Spotify, Apple Music and YouTube Music. But it's also unmistakably inspired by TikTok, and this is where ByteDance has its main advantage.
Spotify, which is almost synonymous with music streaming these days, also
launched in India this year
. Both offer subscriptions for 119 rupees (US$1.68) per month, but Spotify also has a family plan for 179 rupees (US$2.53). Apple Music is in the country, too, and
slashed its monthly price
to 99 rupees (US$1.40) this year, matching the price of YouTube Music.
Without much name recognition, Resso has to rely on features and its connection to TikTok. So far, it seems to be doing a pretty good job. 
Resso feels like more than a simple music streaming app thanks to its many baked-in social features. Users can comment on songs and generate music-accompanied GIFs and videos. You can also quickly share snippets of lyrics to other social media platforms.
This is Resso's secret sauce. Other music services still feel like relatively solitary experiences. But on Resso, music is more shareable and communal.
One of the signature features of Resso is Vibe. This is the feature that lets you add GIFs, photos or videos to whatever music you're playing. This can then be played in the background, and the content is visible to other subscribers listening to the same track.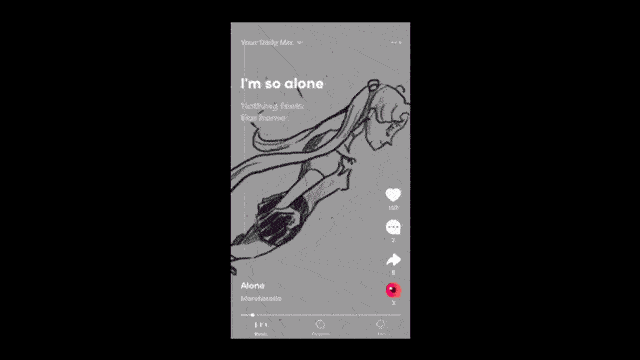 Resso also has synced lyrics so you can follow along with your favourite jam. And for those songs that really speak to you, Resso lets you pull out a snippet of the lyrics and share with an automatically generated image using a catalogue of cover art. You can then share this card on other social media platforms.
Another smart move from Resso was copying TikTok's design language. TikTok is a global sensation, so the design will be immediately recognisable to many users. This is also true in India, where TikTok has
more than 120 million monthly active users
. 
This means certain design elements and controls, like swiping up to skip to the next track, will be immediately familiar to TikTok users, helping them feel at home when using Resso.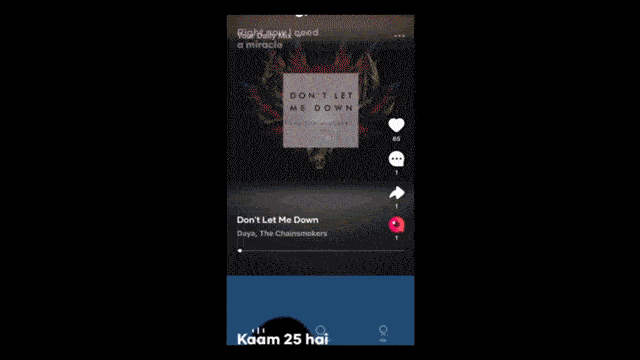 Unfortunately, we weren't able to try out all these function on Resso ourselves. ByteDance makes it pretty difficult to use Resso outside the countries where it's in beta (no, VPNs and new accounts don't work). So we reached out to a Spotify user in India to get his impressions on the new app.
"It is cool compared to Spotify," said Sunil Bishnoi, a sourcing specialist in Gurgaon, India. "Resso looks more interesting – the Vibes function, lyrics, more personalised language used in playlist options."
But having a slick new app doesn't necessarily mean success. When it comes to just listening to music, Resso works like many other streaming apps. The font, cover art and layout might remind many people of Apple Music. The discovery tab also offers curated playlists like Chill Top 20, just like other streaming services. And while Spotify is behind on synced lyrics, Apple Music also has this feature. 
Resso is also relying on video content, but it doesn't have the rights to show all the music videos that you can find on YouTube Music. This means the app is more reliant on user-generated content.
It's not just video rights that are proving a challenge, though. While ByteDance has secured music rights from Indian labels T-Series and Times Music, the company still has no licensing deals with Warner Music Group Corp., Universal Music Group or Sony Music Entertainment, the world's three largest music companies,
Bloomberg reported
. Even
Spotify has struggled
with music rights in the country.
Resso does have a free, ad-supported tier that could help it gain users, but Spotify and YouTube Music have their own free tiers. So the biggest challenge for Resso remains getting its name out there. TikTok's answer to music streaming might have some appeal in South and Southeast Asia, but it's not obvious whether that's enough.
"The name Spotify is more international and famous, which Resso is not yet," Bishnoi said. "But I will explore Resso for some days for sure."
Additional reporting by Matt Haldane.