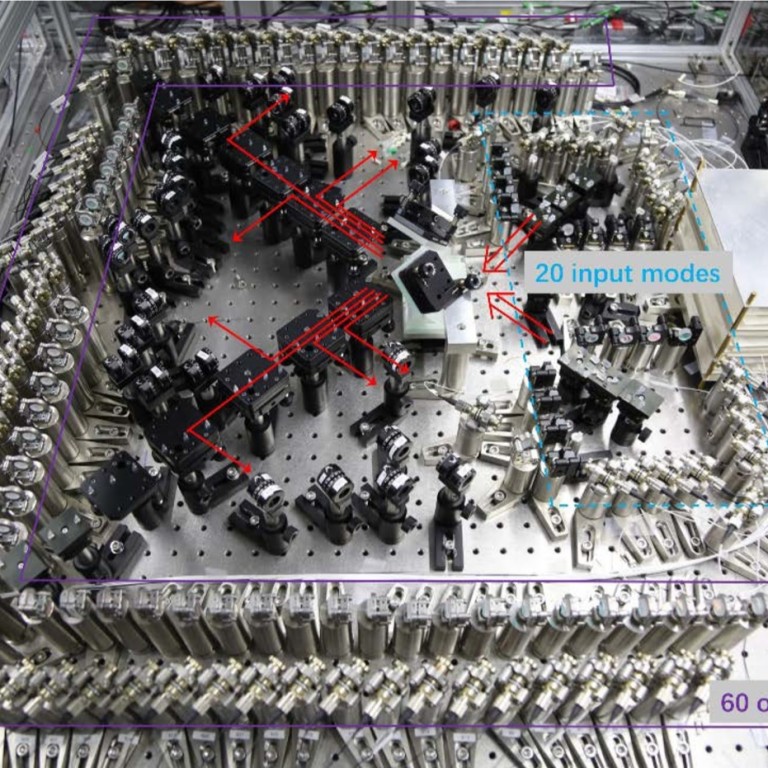 Why is 'quantum underwear' being sold in China?
After blockchain, marketers are slapping the word quantum on products like water bottles, touting benefits similar to Goop's US$80 crystal-infused bottle
This article originally appeared on
ABACUS
In the age of Gwyneth Paltrow's
Goop
and ill-advised internet health trends, one trend coming out of China is betting on cutting-edge technology: Quantum computing. At least that's what they claim.
Chinese ecommerce stores are currently awash with all kinds of goods claiming to bestow the benefits of quantum tech in products that have little to do with tech. You can buy quantum-infused socks, underwear that emits quantum goodness to your nether region or down some quantum alcoholic beverages.
As you might imagine, experts say it's mostly hogwash.
These various products online appear to be peddling fake
quantum technology
, or experimental tech based on the principles of
quantum mechanics
like
quantum computing
. And the key word here is experimental. Despite
Google's claim
last year of reaching quantum supremacy -- the point at which a quantum computer can solve problems a traditional computer can't -- scientists are still struggling to create quantum computers that can be used in real-life applications.
"How can something that hasn't been achieved in the laboratory become widely popular on the market?" Jin Xianmin, a physics professor at Shanghai's Jiaotong University, said to Xinhua in a report
covering
the new marketing phenomenon. For him, the reasoning was simple: If the quantum socks don't rely on
quantum superposition
-- the fundamental principle of quantum mechanics -- they're not a quantum product.
But this hasn't stopped sellers from jumping on the tech buzzword bandwagon. The trend came to light in October last year when an education training center in Beijing was
found
to be offering "quantum speed-reading" classes. It claimed to teach kids how to read 100,000 Chinese characters in five minutes.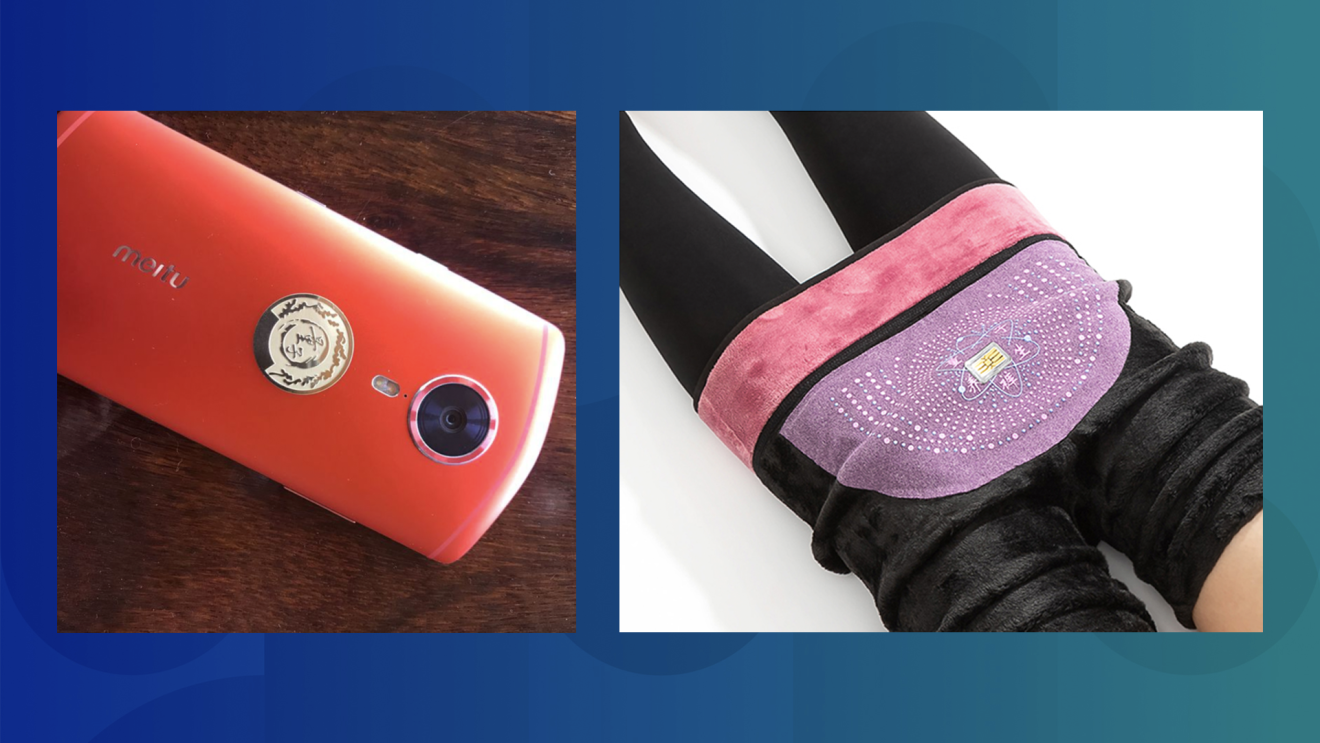 Online stores in China now advertise
quantum leggings
that fix flabby waistlines, elongate stubby legs and keep you warm. There are bras and underwear supposedly equipped with
quantum chips
and
quantum energy stickers
you can slap on smartphones that sellers say fight radiation from your device. Some of
these products
have quietly slipped onto international ecommerce platforms, including Amazon.
Other companies claim to be researching "
quantum wine
," boasting vague health benefits. There are also
quantum fuel cards
that will supposedly reduce fuel consumption for your car. One scientific paper researching quantum entanglement and acupuncture even made it into the online database of the US National Library of Medicine, only to later get
withdrawn
.
How is quantum technology supposed to help with any of this stuff? You'll have to use your imagination, because the item descriptions aren't much help.
The reason so many companies are now pushing "quantum" everything could be because quantum computing has become an important topic for China's science community. 
This wouldn't be the first time tech buzzwords slipped into murky territory, though. The most notable example is the blockchain technology fever that spawned dubious financial products and eventually led to a ban on trading cryptocurrency. But while the urge to put the word blockchain on everything has died down a little, the country is still
pushing blockchain tech
.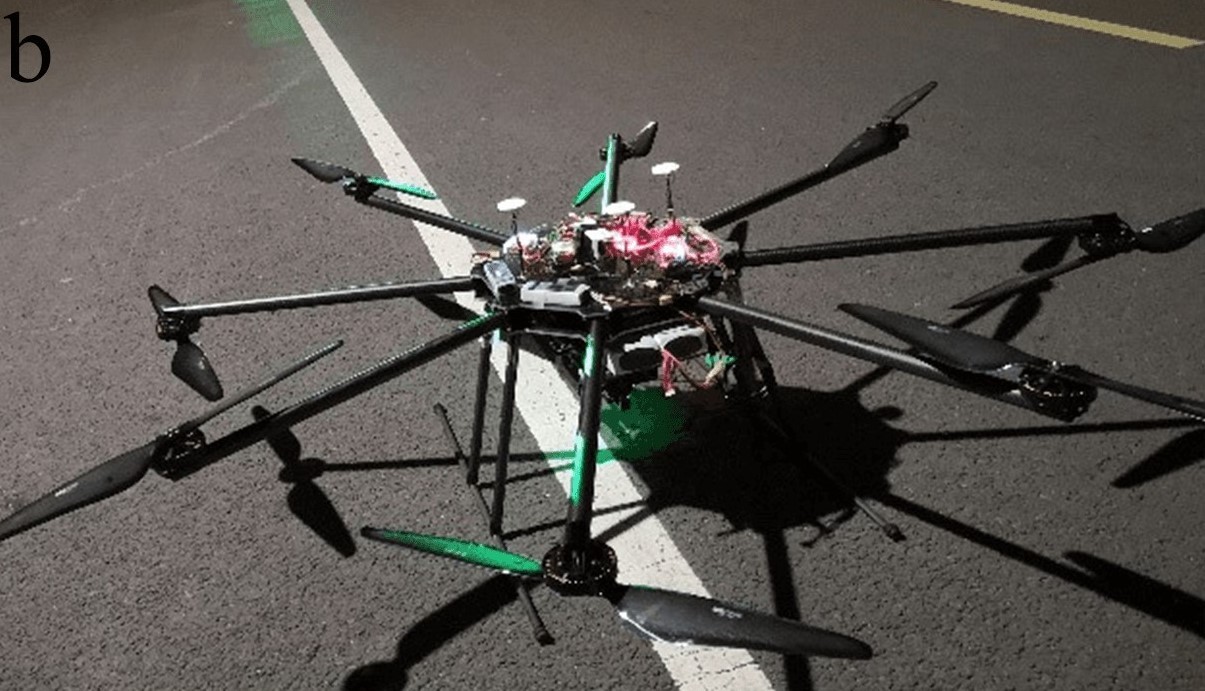 The country, however, has also seen real progress in quantum science, much of it related to encryption. While sellers on ecommerce sites peddle quantum water bottles that claim to have benefits similar to the
US$80 crystal-infused
water bottles sold by Goop, China also has real quantum drones.
Private companies such as
Alibaba and Baidu
have been investing in quantum computing research, as well, hoping to catch up with IBM, Google and Microsoft in the future.
Purchase the China AI Report 2020
brought to you by SCMP Research and enjoy a 20% discount (original price US$400). This 60-page all new intelligence report gives you first-hand insights and analysis into the latest industry developments and intelligence about China AI. Get exclusive access to our webinars for continuous learning, and interact with China AI executives in live Q&A. Offer valid until 31 March 2020.