iPhone
Get more with myNEWS
A personalised news feed of stories that matter to you
Learn more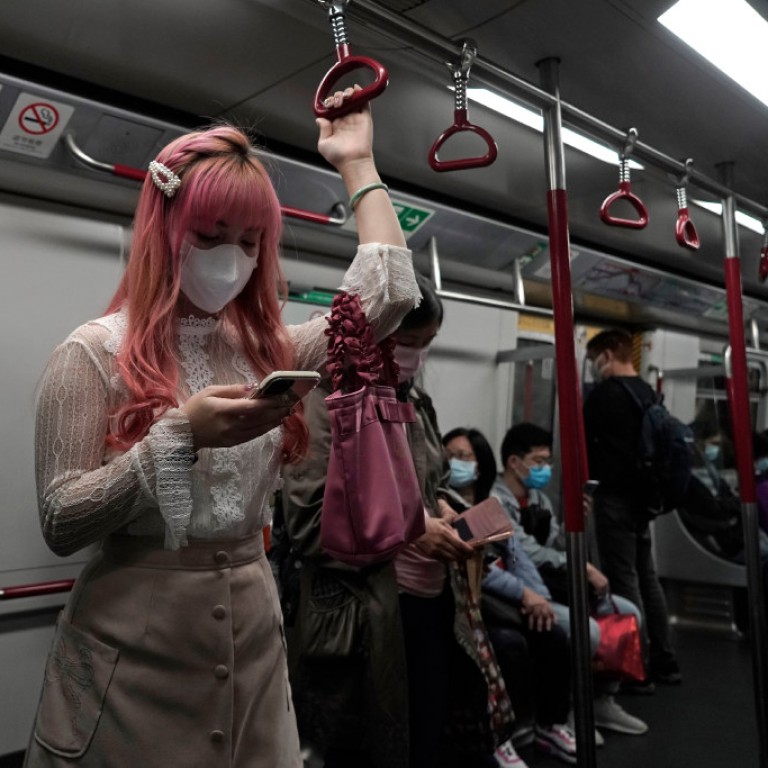 How I unlocked my iPhone XR with a mask on by following a Tencent tutorial
Apple's Face ID isn't designed to work with face masks, but there's a way to make it work
This article originally appeared on
ABACUS
For many iPhone users wearing masks during the coronavirus pandemic, trying to unlock their phones has become a
frustrating experience
. With fingerprint sensors absent on recent models, users are forced to type in their passcodes dozens of times a day because Face ID won't recognise them with a mask on.
Or that's what we thought. But Tencent recently said
there's a solution
, even though they said it may not be safe. I even tried it out myself, but getting it to work isn't as straightforward as it seems.
According to a
tutorial
published by Tencent Security Xuanwu Lab, iPhone users can solve the problem by setting up a new Face ID while having their face partially blocked by a face mask. Users can try it out by folding a mask in half and using it to cover the left or right side of their face while following Face ID's enrollment instructions. After unlocking the phone normally with their bare face, users should be able to unlock it again with a face mask on, according to the tutorial.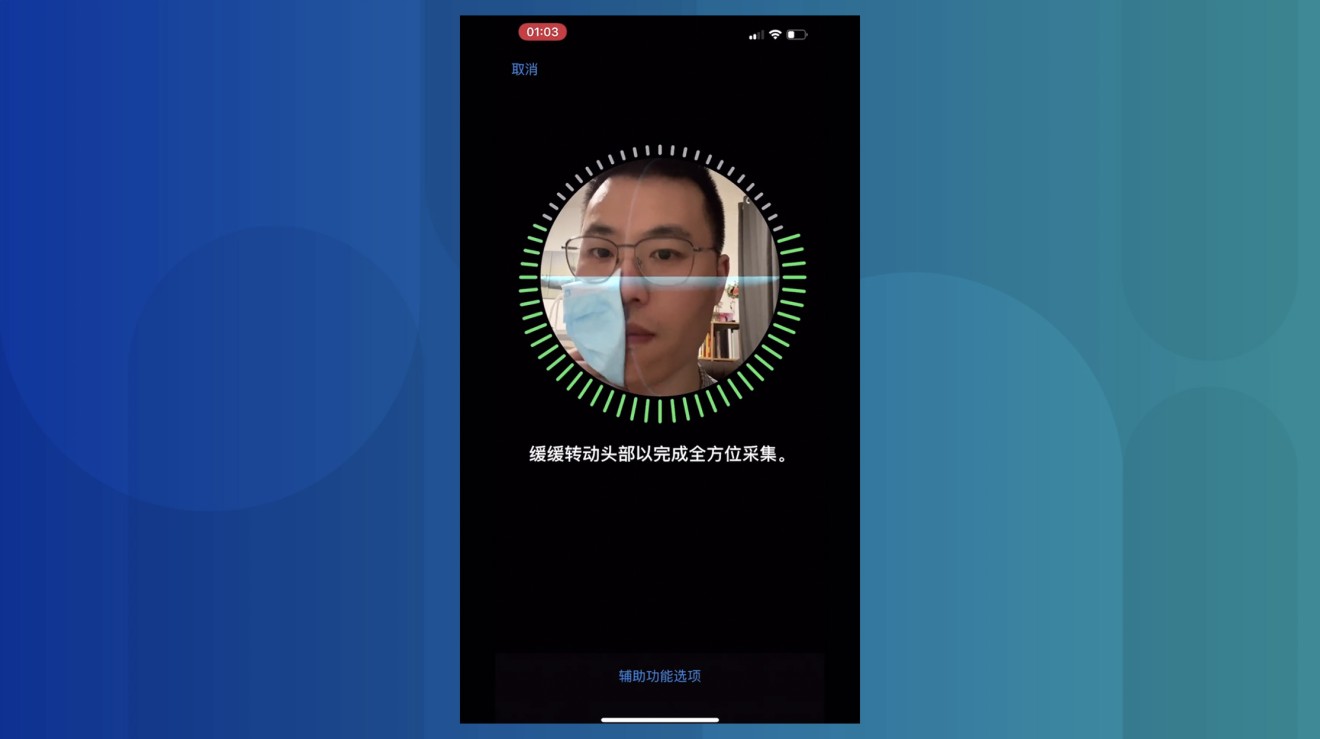 When I first followed the tutorial, my iPhone still wouldn't unlock while I was wearing a mask. Even after multiple attempts, it still wouldn't work on either my own iPhone XR or my coworker's iPhone 11. There was no problem registering a new Face ID with a partially blocked face, but in the end, I still had to put in my PIN every time I tried to use the phone.
The next day, strangely, it started working. When I looked down at my iPhone XR in the middle of the day while wearing a mask, I had my fingers ready to go to type in my PIN. But I didn't need to. The phone was already unlocked. 
I didn't change anything or do anything differently. But, since then, I have been able to unlock my phone every time while wearing a mask, just as I can with a bare face. 
Xuanwu Lab specifies certain types of masks that work with this method, including surgical masks, N95 masks and masks with breathing valves. According to the lab, it works by using the "mirror match" nature of Face ID, but it didn't explain what this means.
Tencent also mentioned that this could compromise the security of your iPhone, noting people should follow the tutorial with discretion.
"Even though we think this could be a temporary method during the outbreak, we can't make any guarantees about possible circumstances that may occur after using it," Xuanwu Lab said in an article posted on WeChat without elaborating on the risks.
Xuanwu Lab didn't answer questions about the technical aspects of this trick, and Apple declined to comment for this story.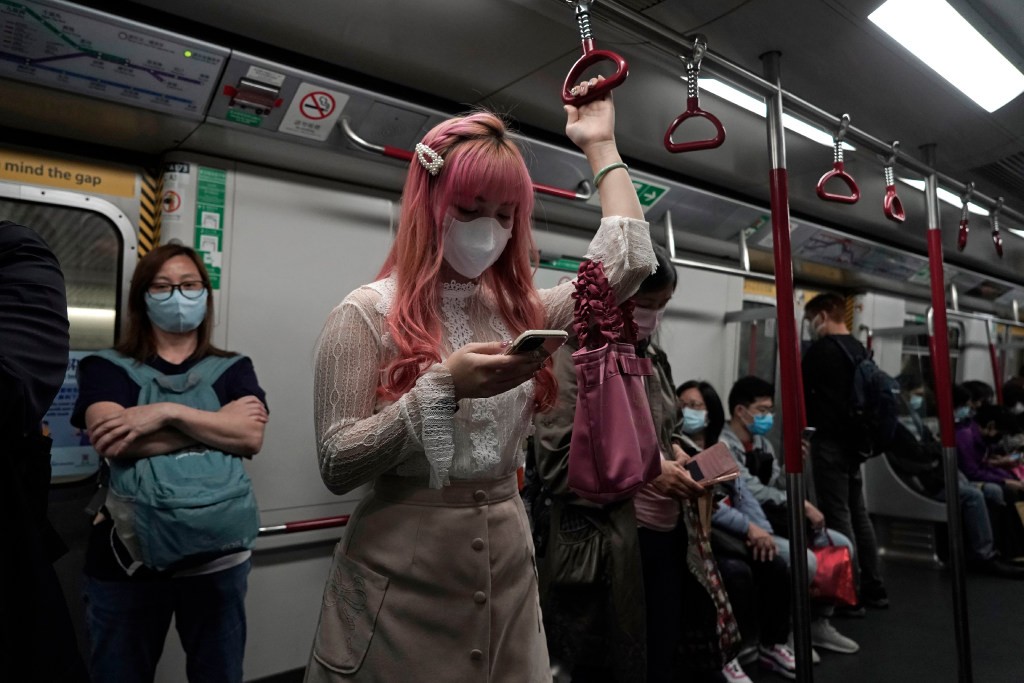 Apple's Face ID is considered the most secure face authentication method available on a smartphone because it captures 3D facial information. In the enrolling process, its camera projects more than 30,000 invisible dots on your face that help create a depth map while capturing an infrared image. In comparison, most face unlock systems on Android phones use a 2D image of your face.
Face ID is meant to be set up with a user's eyes, nose and mouth visible, so it's not designed to work with masks. But it can still recognise you using information from just half of your face. Some people point out that Tencent's method still needs to learn a great deal about a user's face.
"In the suggested method, with the partial mask, we see the users are also encouraged to show a great proportion of the nose and the mouth to the camera," said Hassan Ugail, director of the Center for Visual Computing at the University of Bradford.
While Tencent maintains this method can decrease security, I haven't encountered any issues so far. After my iPhone XR successfully recognised me with my mask on, I pointed my phone at four of my co-workers to see if it would recognse any of them. Thankfully, it didn't unlock. So I'm keeping this Face ID for now. I just hope I don't run into a phone thief who happens to look like me.
Purchase the China AI Report 2020 brought to you by SCMP Research and enjoy a 20% discount (original price US$400). This 60-page all new intelligence report gives you first-hand insights and analysis into the latest industry developments and intelligence about China AI. Get exclusive access to our webinars for continuous learning, and interact with China AI executives in live Q&A. Offer valid until 31 March 2020.