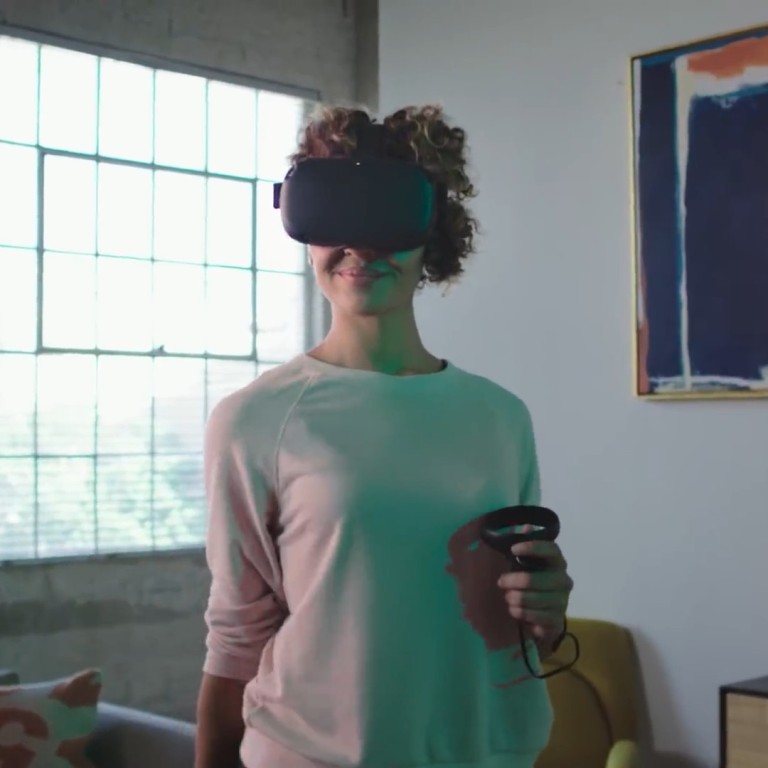 Will the pandemic give a boost to virtual reality?
Experts say social activities and entertainment in VR will be more attractive in the long term as people are stuck at home curing the Covid-19 pandemic
This article originally appeared on
ABACUS
High-end virtual reality headsets have been available for years now. But even as the technology has improved immensely, it's never managed to lure people away from the real world. Devices are bulky and pricey, and the VR experience often isn't as great as it's made out to be.
Now with the coronavirus pandemic spreading rapidly across the globe, there's cause to rethink VR tech. But is being cooped up at home enough to get people to turn to VR when screens often suffice for gaming and chatting?
"I have been doing research in VR for at least 15 years. I have equipment at home, but I rarely used it," said Sylvia Pan, lecturer on virtual reality at Goldsmiths, University of London. 
Pan, who also teaches courses about VR on Coursera, says the Covid-19 pandemic has pushed many people to use VR in ways they hadn't before. Some people also started using VR devices again after leaving them idle for a long period of time, she added.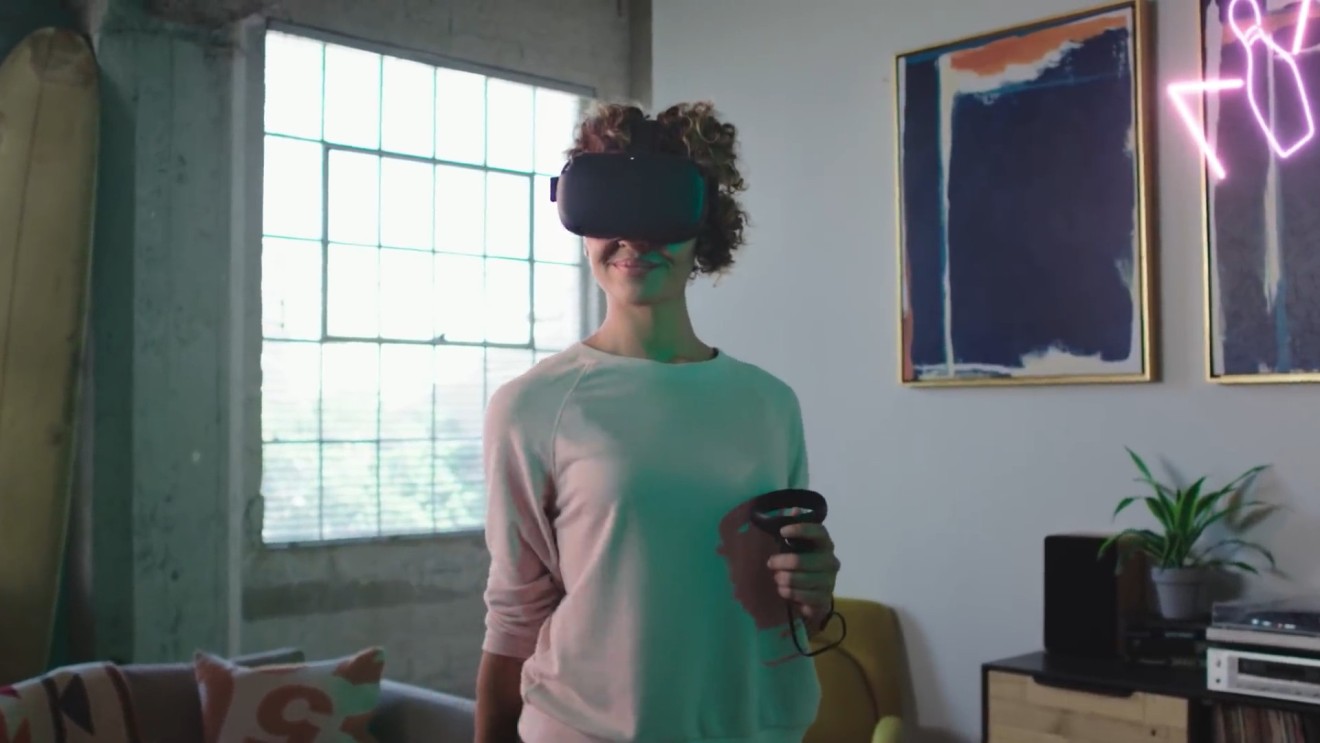 Pan said she started using her Oculus Quest more often as the situation in the UK got worse. Instead of going to the gym, she exercised using Dance Central, a music game available on a variety of platforms. And she also stopped going out for meetings, instead opting to meet people in VR using conferencing apps Mozilla Hubs and Microsoft's AltspaceVR. 
She's not the only one with this idea, either.
AltspaceVR said
that it has been getting a lot of requests to help host conferences during the pandemic.
"Even though I don't even see the facial expression of this person (in a VR meeting), somehow it actually gives you something that Zoom and other online meetings don't give you," Pan said. "I think it's this feeling of spatially being somewhere with someone, and that I can use my body language the same way I do in a real social situation, which makes the interaction socially meaningful and engaging."
But these use cases are still substitutes for things that many people are comfortable doing in front of a screen. People can play exercise videos on a TV or meet people in a
conferencing app like Zoom
. In China, where the coronavirus outbreak first appeared, some people have found more creative uses for VR tech.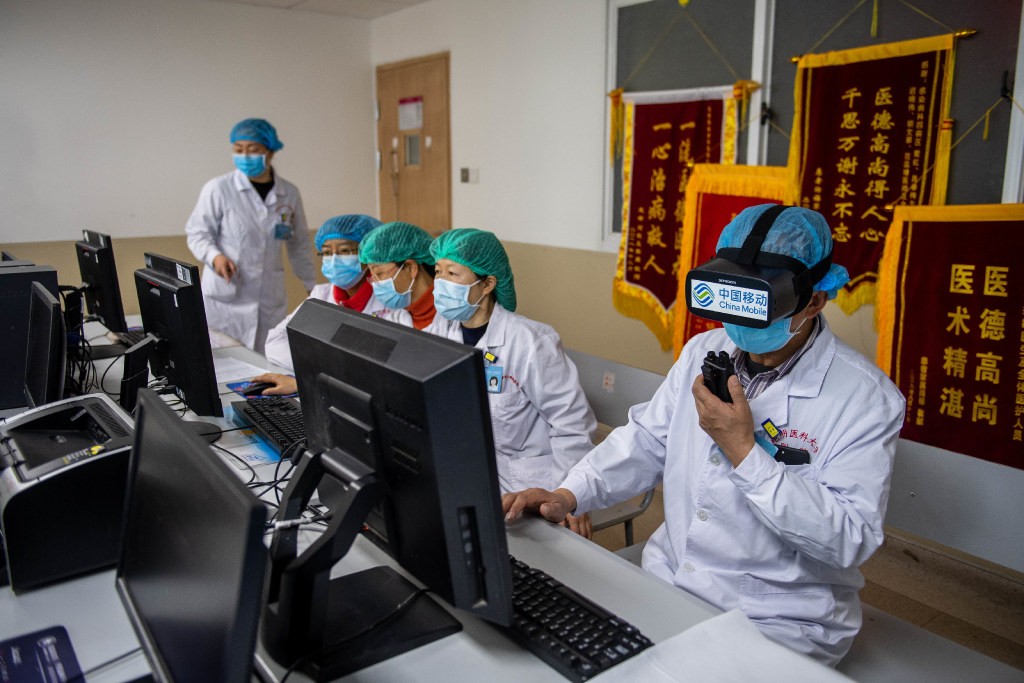 Property developers have also been
relying on VR
. Some have created apps to view homes virtually, helping to
buttress sales
as cities were locked down. In the two weeks in February after the Lunar New Year holiday, Chinese consumers took more than 3 million VR house tours, according to a
report
by online real estate company Beike. The numbers were more than nine times higher than in January.
Another thing moving to VR? VR conferences.
Many canceled or postponed tech events have moved some parts of their conferences online using live streaming. But HTC, maker of the Vive VR headset, decided that it was going to host its
Virtual Vive Ecosystem Conference in VR
.
HTC said more than 2,000 people from 55 countries registered for the event. People posting about it on social media had a mostly positive reaction, despite occasional glitches.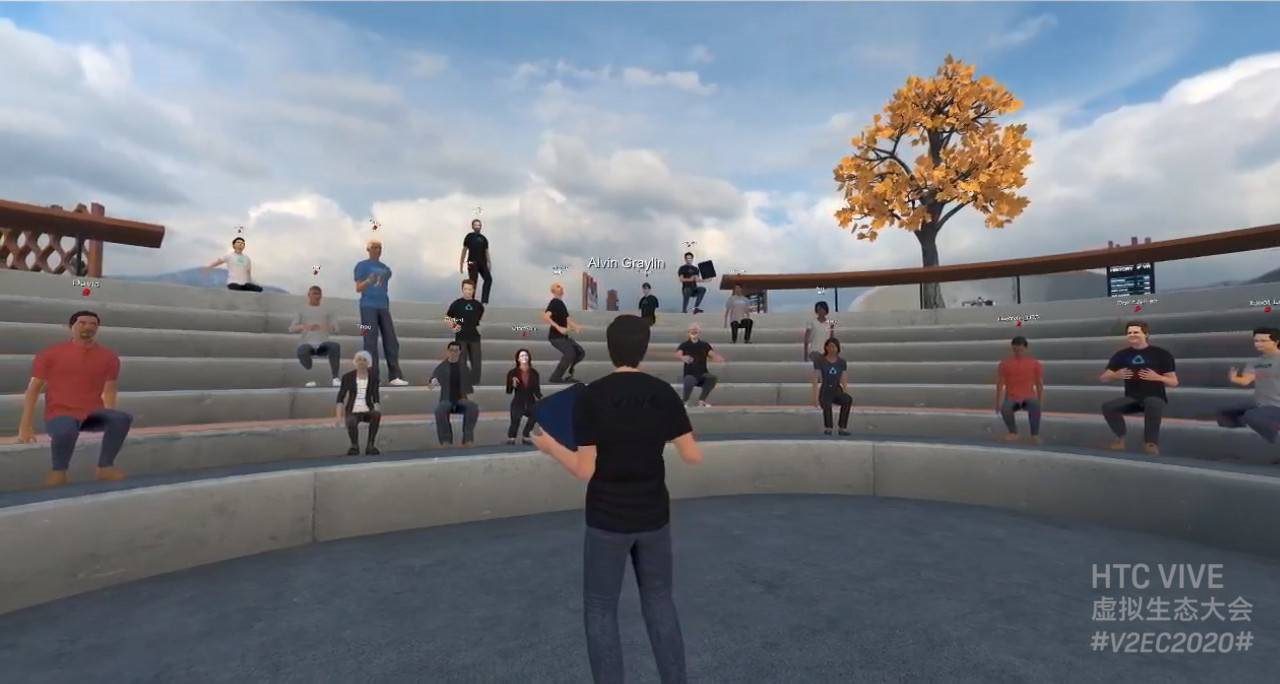 VR enthusiasts, like those participating in a VR conference, could be expected to be the first to turn to the tech during a pandemic. But even a broader uptick in interest during a rare crisis doesn't necessarily mean the market will get an immediate boost. Many people still don't have access to VR devices, according to Pan, especially high-end ones with movement tracking, which helps users better engage with others in a virtual space. 
But Pan said one potential barrier to getting access to a VR device might go away soon. Once factories ramp up production again in China, it could help with supply shortages. With factories closed across China while it battled the epidemic, there were
supply shortages
for popular VR headsets like the Oculus Quest.
AR and VR headsets share much of their supply chain with smartphones and PCs,
according to IDC
. And with the factories assembling the headsets already operating at lower capacity, shipments are expected to fall. IDC projects the first quarter will see VR headset shipments decline 10.5% from the same period last year. The second quarter could see a decline of 24.1%.
"The spread of the virus is having the opposite effect on demand as an increasing number of consumers and employees stay indoors and look to AR and VR solutions for ways to collaborate with colleagues and entertain themselves and their families," IDC research manager Jitesh Ubrani said in a statement.
Another barrier preventing people from adopting VR is internet infrastructure, Pan said. But she thinks this could also see an improvement after the pandemic.
"I think after the outbreak, lots of people, including businesses, will see the need to upgrade their internet to make sure they're more connected," Pan said. "And with 5G coming along, it will pave the way for better platform infrastructure for people to connect with each other through VR in the future."
Purchase the China AI Report 2020 brought to you by SCMP Research and enjoy a 20% discount (original price US$400). This 60-page all new intelligence report gives you first-hand insights and analysis into the latest industry developments and intelligence about China AI. Get exclusive access to our webinars for continuous learning, and interact with China AI executives in live Q&A. Offer valid until 31 March 2020.