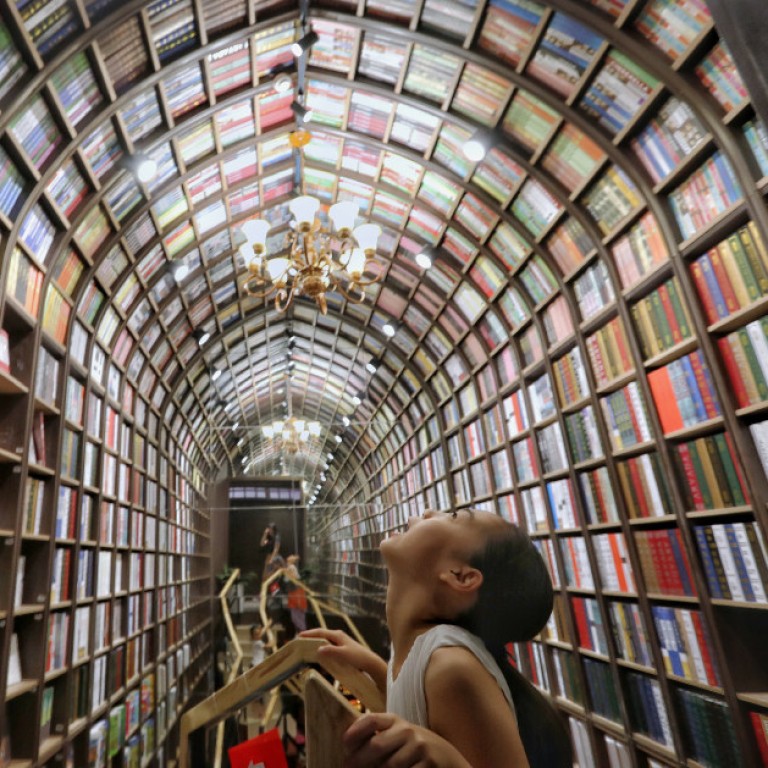 Can live streaming help China's bookstores survive the pandemic?
Independent bookstores try live streaming on platforms like Taobao to reach out to readers, but many hope this will be temporary
This article originally appeared on
ABACUS
On a Monday evening about a month ago, the man who started "
China's most beautiful bookshop
" did something he said he had never done before. Speaking in front of a chipped wall and framed black-and-white pictures of acclaimed poets like Bei Dao and Adonis, Qian Xiaohua joined four other independent bookstore owners in a bid to rescue their struggling businesses.
Their turnaround plan? A live-streamed bargain sale on Taobao -- the giant shopping site where
rural farmers
and urban influencers alike hawk anything from fresh fruits to Dior handbags. The online book sale was also given a boost by Viya, known as China's "live-streaming sales queen" and who recently helped sell the right to name and launch a rocket
for about US$5 million
.
(Abacus is a unit of the South China Morning Post, which is owned by Alibaba, the operator of Taobao.)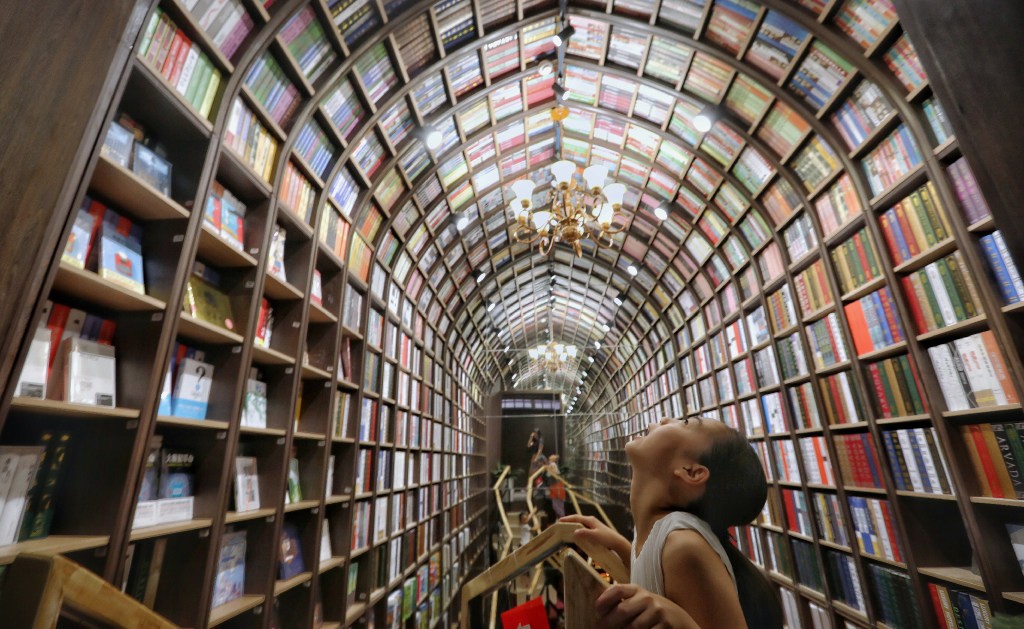 The move is an uncharacteristic attempt at mass appeal by the owner of Librairie Avant-Garde. It's a two-decade-old indie bookstore in Nanjing, hidden underground with an obscure entrance that people might miss if passing by at night. Even as online bookstores and ebooks threaten to take away readers,
some bookshops survived in China
by hosting author talks and offering comfortable couches.
But this is an unusual time: The coronavirus pandemic that originated in China earlier this year forced physical shops to shut down or shorten their hours. Tens of millions of people hunkered down at home and stopped going out for work or social activities. In early February, more than 85 per cent of
some 350 bookstores surveyed
by an industry alliance said they were making almost no money.
One shop in Beijing said
it was only selling about 15 books a day.
"This current epidemic has dealt an unprecedented blow to bookstores," said Qian. "I think it's the worst test since Sars."
By the time Qian and others came together in their streaming session in early March, multiple bookstores across the country had already started going online. Unlike typical online shops where customers can do little other than check out the bestseller list or sample a few pages from a book before making a purchase, live streaming sessions provide more room for creativity and individuality.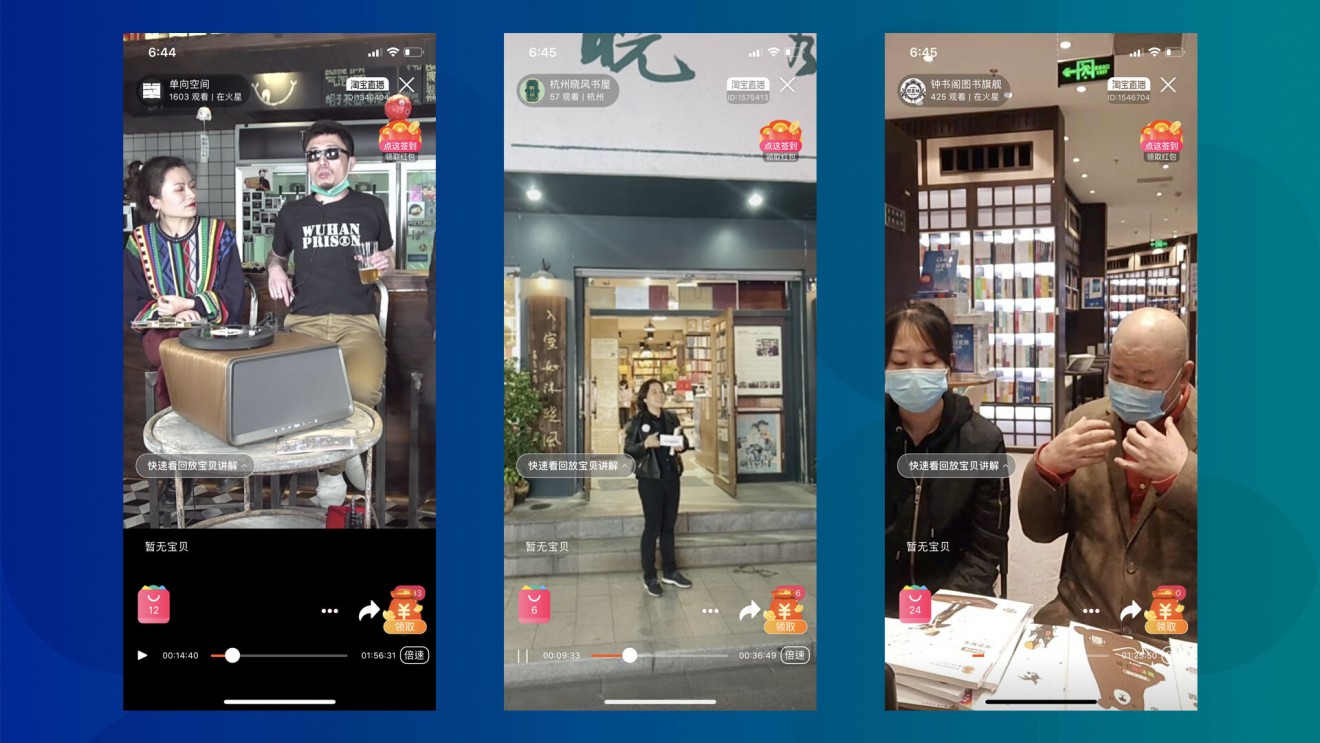 OWSpace played vinyl records in an empty bar as guest musicians shared books they were reading. Zhongshuge sat down with a children's literature writer to advise parents on how to select books. Xiaofeng Bookstore in Hangzhou led viewers on a tour along its well-worn wooden floors and showed them snippets of the shop's history, like the traditional calligraphy scrolls gifted by a scholar that flanked its entrance.
Online platforms have provided book lovers with more convenience, putting a wide range of titles just a click away. But indie bookstores say they provide a more curated experience.
"A good bookstore isn't a place where anyone can come to buy whichever books they want," said Xiaofeng's Zhu Yufang. "We hope that our book corner can recommend good books that can help you grow as a person."
The audience of these live streaming sessions can purchase recommended books and merchandise by tapping on links on the screen. Some stores have also joined
a new programe
 by food delivery giant Meituan Dianping in Beijing that lets customers order a book online and have it delivered quickly, just like they would a bowl of noodles or a bubble tea.
But as more indie bookstores open themselves up to the internet, it looks like some are looking beyond instant retail. The goal, it seems, is to entice customers to leave their phones and go to a real bookstore -- even if it doesn't happen right away.
On Douyin, TikTok's Chinese counterpart, 1200bookshop shared videos of its walnut-hued bookshelves and hand-brew coffee with moody jazz music playing in the background. OWSpace turned to
online fundraising
, asking supporters to purchase a membership ranging from 50 yuan (US$7) to 8,000 yuan (US$1,130) with a promise to "carry on the obligation of a public space".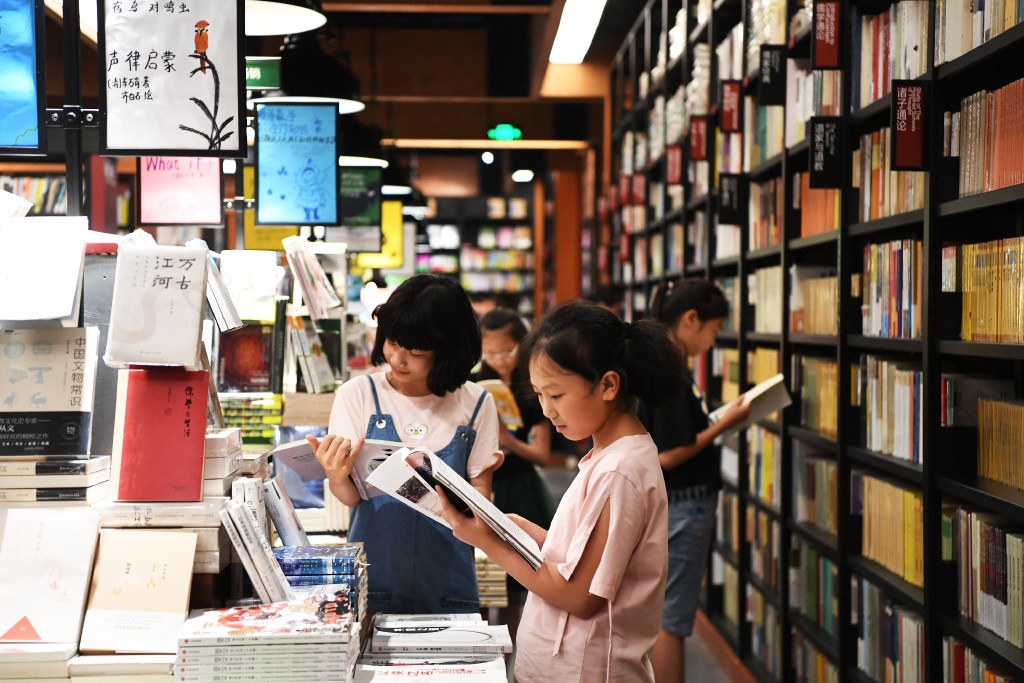 Part of the reason for this is that online success fluctuates wildly.
Most of OWSpace's live streams have recorded views in the lower thousands, while Xiaofeng and 1200bookshop have far fewer. Fangsuo Bookstore in Qingdao
told National Business Daily
that it made less than 500 yuan (US$70) on the day it launched online sales. Lihe Bookstore, on the other hand, said its 430 WeChat group members each spent an average of more than 1,000 yuan (US$140) in a month.
"I feel that a bookstore is actually a cultural embassy of a city, a part of the lives of the common people," said Librairie Avant-Garde's Qian. "I don't think this epidemic is going to be short-term for bookstores … What's most crucial here is that people have started to like shopping online."
Sign up now and get a 10% discount (original price US$400) off the China AI Report 2020 by SCMP Research. Learn about the AI ambitions of Alibaba, Baidu & JD.com through our in-depth case studies, and explore new applications of AI across industries. The report also includes exclusive access to webinars to interact with C-level executives from leading China AI companies (via live Q&A sessions). Offer valid until 31 May 2020.