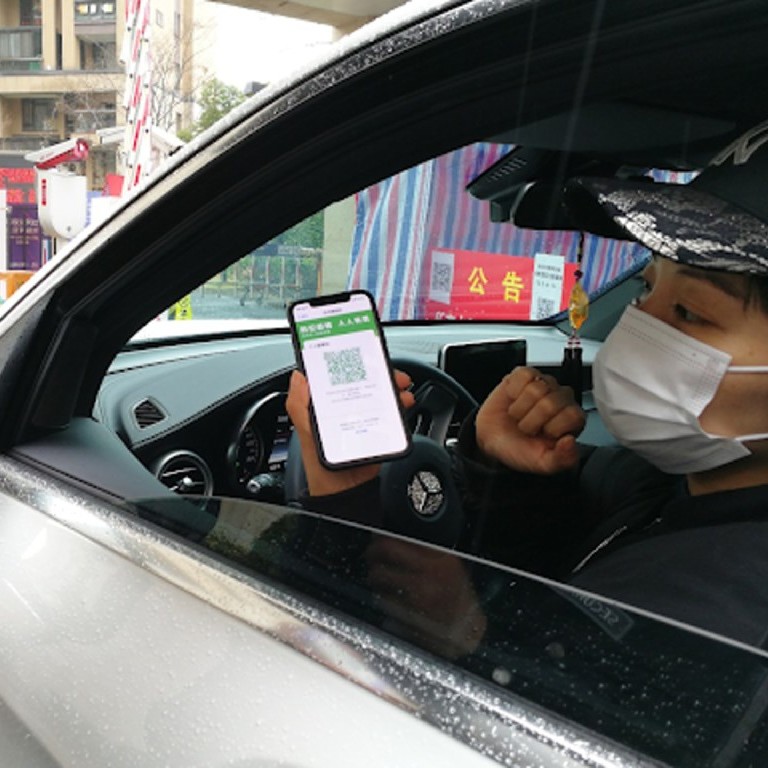 From QR codes to social media, four ways China tracks Covid-19
ID and phone numbers are being scooped up in big data systems designed to help China track potential contact with coronavirus cases
This article originally appeared on
ABACUS
China isn't the only country using technology to track people who might have come into close contact with Covid-19. In a rare partnership, Google and Apple said that they will work together to build a system for Covid-19 contact tracing using Bluetooth.
While the new system has
faced criticism
and raised
privacy concerns
, the companies promise it won't allow people to be identified. But in China, where the government has been criticized for containment measures seen as draconian, people had little say in technological solutions that have been rolled out on a large scale. These solutions have been far from transparent and largely rely on users giving up personal information.
Here's a look at four pieces of technology that became a normal part of daily life in China.
Tagging public transport with QR codes
QR codes are a common sight in China. Now they're being used to track exactly which bus or train carriage people have been in.
Shanghai Metro, for instance,
put QR codes on subway train windows
. By scanning the QR code, the system identifies the train compartment a passenger is in. It also records their phone number so people can be alerted if they're found to have been in the same compartment with confirmed cases.
Pictures
that Shanghai Metro posted on Weibo show that the information is registered with the Shanghai Municipal Transportation Commission.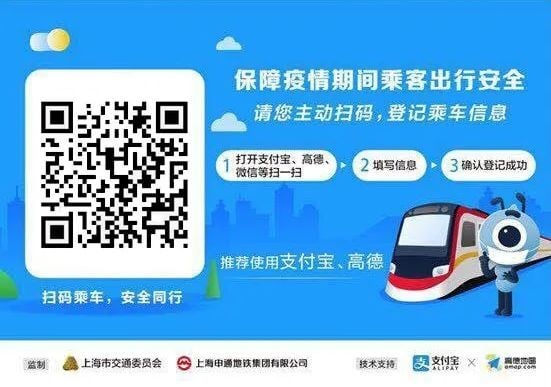 However, it's not clear how many people actually scan the QR codes because the process remains largely voluntary. Similar QR code systems are also used in
other cities
on
buses
, which seem to be stricter about it. Bus drivers or bus attendants in some cities ask passengers to scan a QR code when getting on.
Red, yellow and green personal health codes
Tecent's WeChat and Alipay offer what's been called personal health codes in the form of color-coded QR codes in various cities. The codes come in green, yellow and red, and they're meant to indicate a person's risk of having contracted the coronavirus.
(Abacus is a unit of the South China Morning Post, which is owned by Alibaba, whose affiliate Ant Financial operates Alipay.)
One of the first health code systems was offered by Alipay in the eastern city of Hangzhou. The company later said it was working on a national version based on the one in that city.
Officially named the Alipay Health Code, it asks users to fill in personal information that includes phone numbers and national ID numbers. People are also asked questions about their travel history and health status.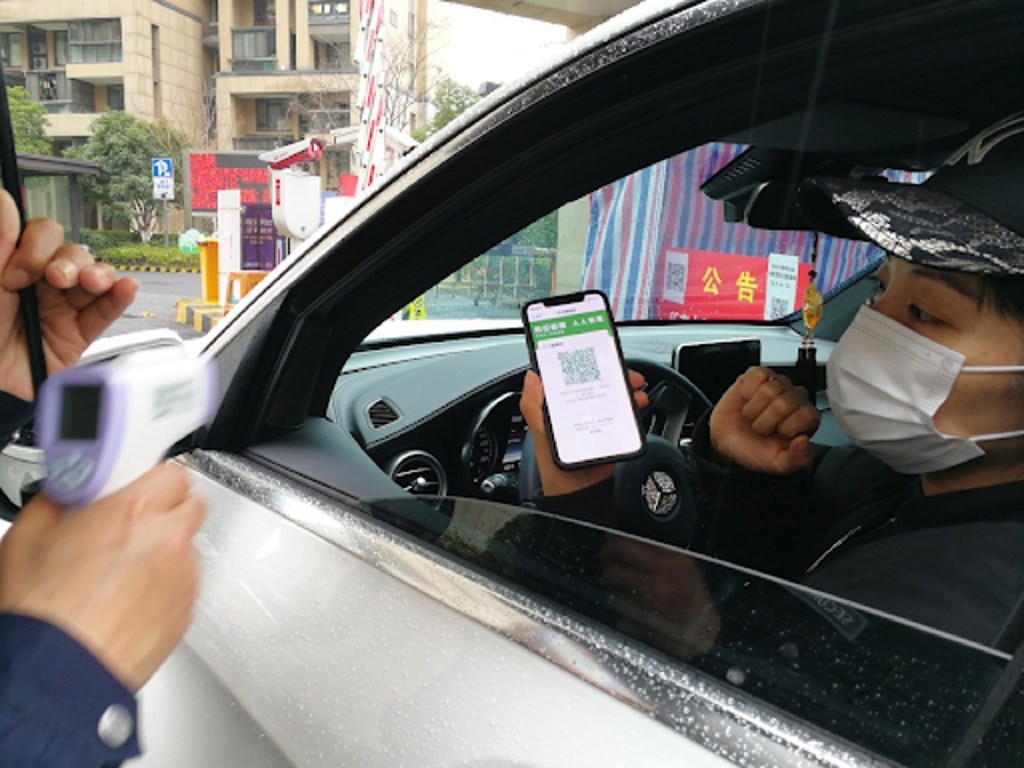 Details about how an individual's code is generated are murky. Alipay says it uses the system's "backend big data." A user's health code color could change if they were "in the same space with a confirmed or suspected case," among other reasons, according to Alipay.
But the system, which is already used by most provinces, is not without problems.
Users have complained
that it lacks transparency and expressed doubts about its effectiveness.
The New York Times reported
that the system also sends users' personal information, including location data, to police.
The Government's "Close Contact Detector"
In February, state-owned company China Electronics Technology Group Corporation (CETC) launched a program called "Close Contact Detector." Like the health codes, it was also made available through popular apps WeChat and Alipay by scanning a QR code.
The code takes users to a website where they can see if they have been in contact with anyone infected with the coronavirus. But getting that information requires registering with a phone number and putting in a real name and ID number.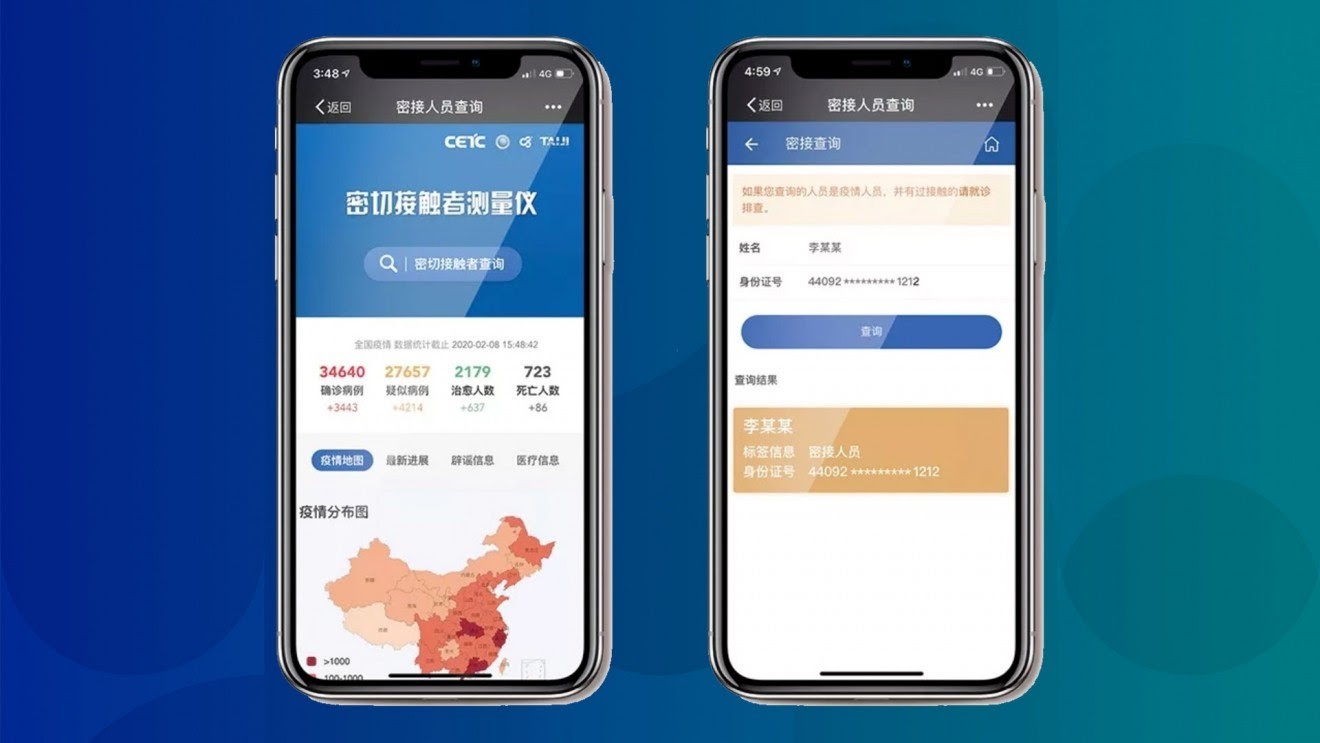 The program, co-developed with the State Council and China's National Health Commission,
pulls data from
China's health and transportation authorities. The program's website also
says
that it's "linked" with a system from the Ministry of Public Security. But the program is still limited because it doesn't include close contact data in places like supermarkets and shopping malls, according to the website. But it says that could be added in the future.
Broadcasting messages on social media
While big data has proven useful in tracking people down, old-fashioned word of mouth also remains effective. In a
news segment
in late January, when the coronavirus was still spreading rapidly through China, state media outlet CCTV reported that it took a county in Shanxi five hours to locate 12 passengers who were on a bus with a confirmed coronavirus case.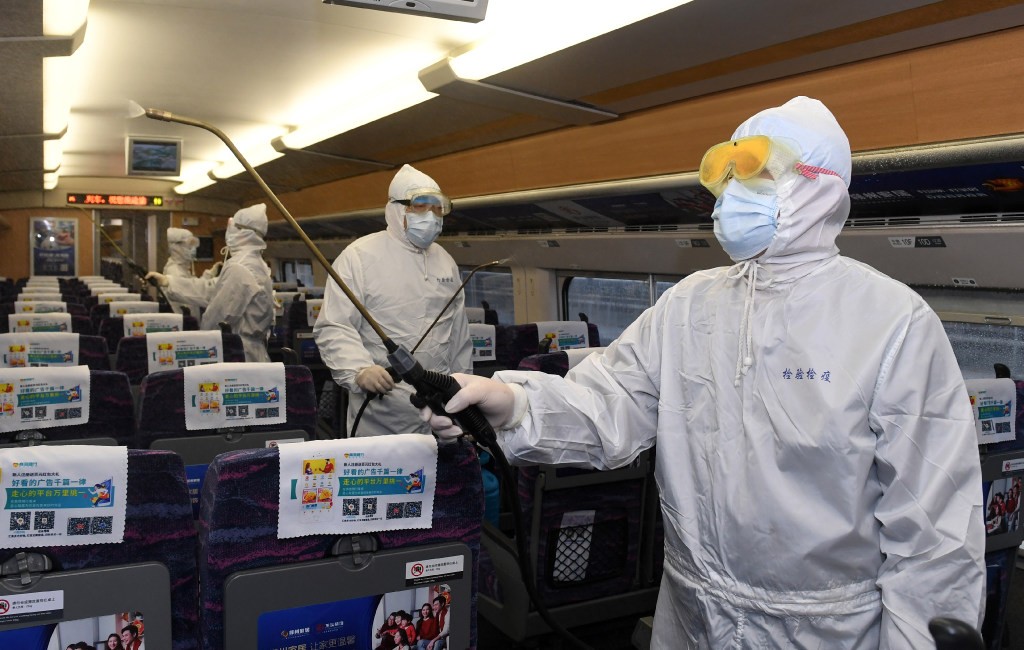 On social media platforms like WeChat and Weibo, local health authorities and news outlets posted messages about the license plate of the bus and the time and date that it departed. People were asked to widely share the posts, according to CCTV.
Many local residents then contacted health authorities about people who had recently returned from trips and who the residents thought might have been on the bus. Health workers and community police officers would follow up by tracking the people down.
Sign up now and get a 10% discount (original price US$400) off the China AI Report 2020 by SCMP Research. Learn about the AI ambitions of Alibaba, Baidu & JD.com through our in-depth case studies, and explore new applications of AI across industries. The report also includes exclusive access to webinars to interact with C-level executives from leading China AI companies (via live Q&A sessions). Offer valid until 31 May 2020.