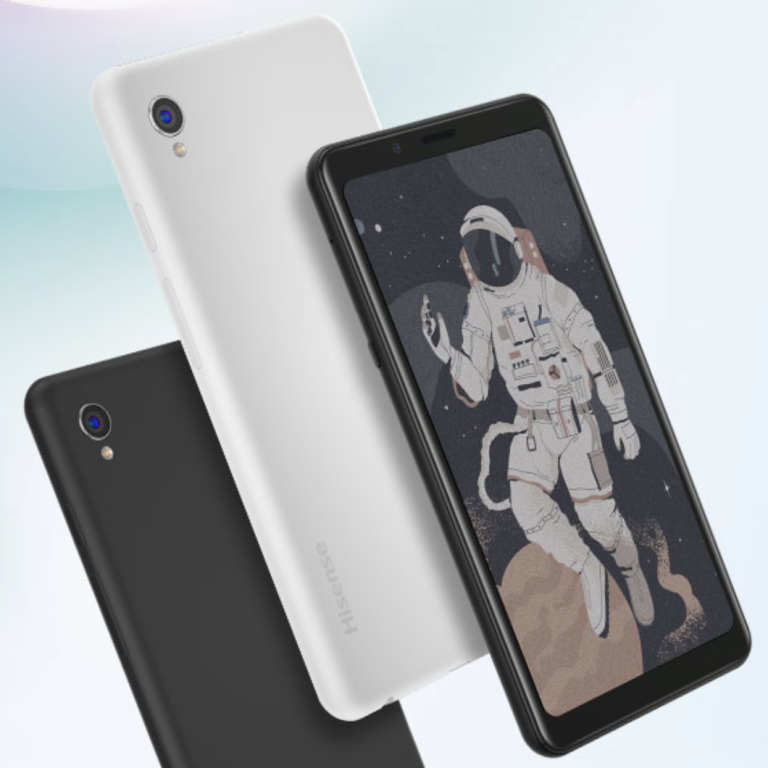 This Chinese smartphone is like a tiny color Kindle that makes calls
The Hisense A5C has a color E Ink screen that lasts 93 hours on one charge, but don't expect 5G or NFC
This article originally appeared on
ABACUS
E Ink readers are popular with people who swear they're easier on their eyes, so one Chinese company is now bringing this electronic paper tech to smartphones. But now it's in color.
Hisense, a Chinese electronics giant best known for its TVs, recently announced a new handset with a color E Ink display that was first teased at CES 2020.
A typical smartphone has backlit LCD or OLED screens, which means they emit light whenever you turn on the display. The Hisense A5C, on the other hand, features a 5.84-inch electronic ink screen that doesn't emit light every time you turn it on.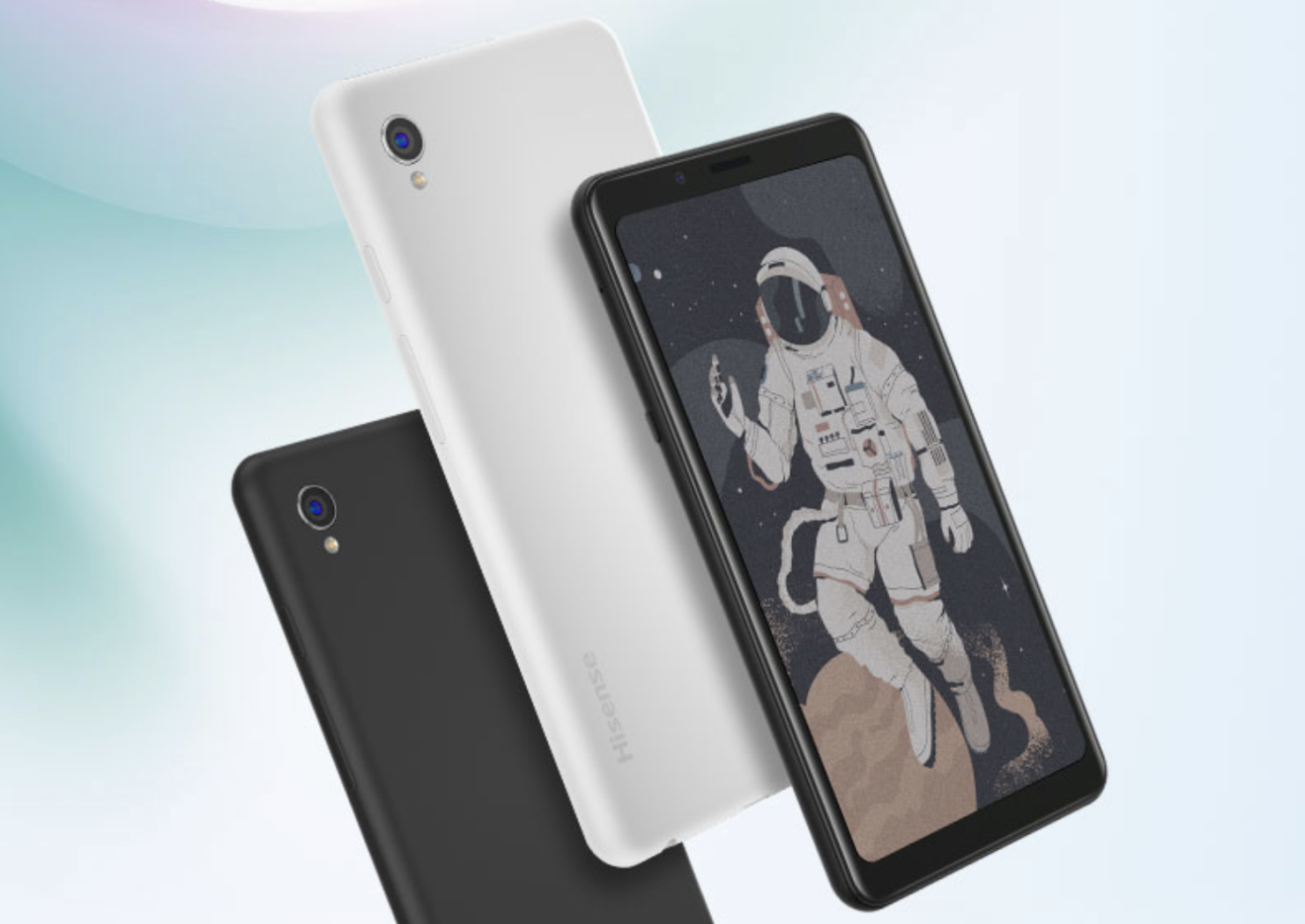 E Ink screens are known for their high levels of contrast that better reflect light in bright environments, allowing them to mimic the experience of reading on paper. But Hisense also includes a built-in light for using the phone in darker environments, too.
E Ink screens were popularized by the Kindle devices with their grayscale screens. The company behind the technology has only recently had color screens start popping up in consumer devices.
Now Hisense is putting those screens in its new phone, which the company says can display 4,096 colors. It achieves that by using a color filter over black-and-white pigments.
Since the screen doesn't require a light and isn't constantly refreshing, it also consumes way less power. Hisense says with Wi-Fi turned off and brightness adjusted all the way down, the A5C can last 93 hours on a single charge. Even at maximum brightness, though, the phone lasts 62 hours, according to the company.
But there are plenty of downsides too. E Ink screens refresh much slower than conventional smartphone screens. If you have an e-reader, you'll notice that the screen briefly flashes every few page turns, completely clearing the screen for a new image. That's an acceptable drawback when you're only reading a book, but it's harder to ignore when you're trying to scroll through a webpage or a social media feed.
To avoid constant flickers, Hisense introduced what it calls "full screen page flipping." The option essentially removes scrolling altogether. When you're done reading what's on the screen, you can refresh it to show the next "page" of content -- there's no continuous movement.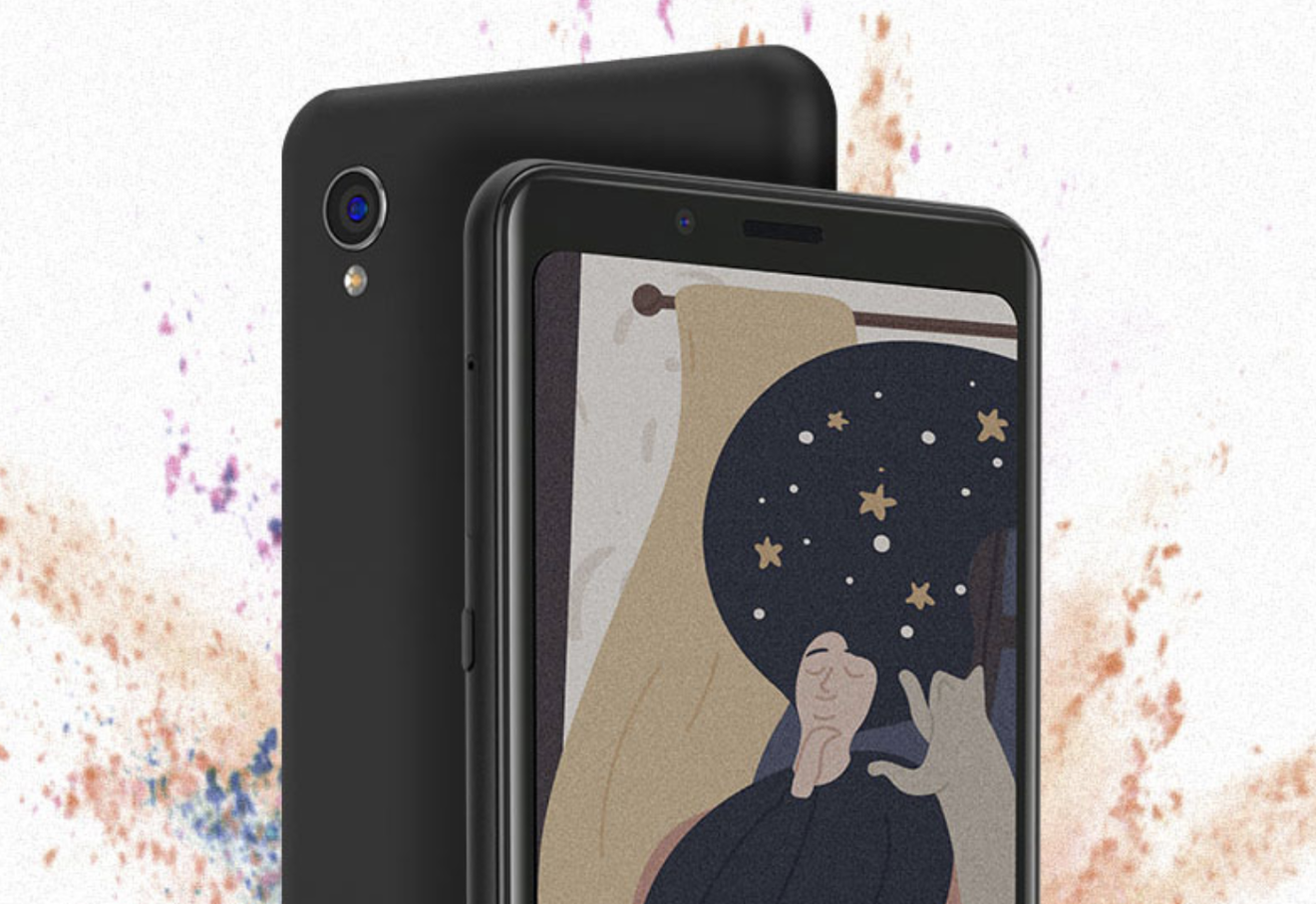 The feature is best used for reading, which is why Hisense is marketing this phone primarily to voracious readers. You can still watch videos and play games on the A5C, but it's going to look a lot jankier than on your average smartphone, as it did on last year's
black-and-white A5
model.
Basic features you find on other budget smartphones are still present, such as a camera on the back and front-facing selfie camera. But don't expect premium features like 5G, wireless charging or NFC.
Still, the A5C is one of the cheapest smartphones you can get right now. It will be available in China for 1,699 yuan (US$240) on April 29. The upgraded A5Pro CC -- which has a quicker refresh rate, NFC and fingerprint recognition -- will launch on June 1 starting at 1,799 yuan (US$254).