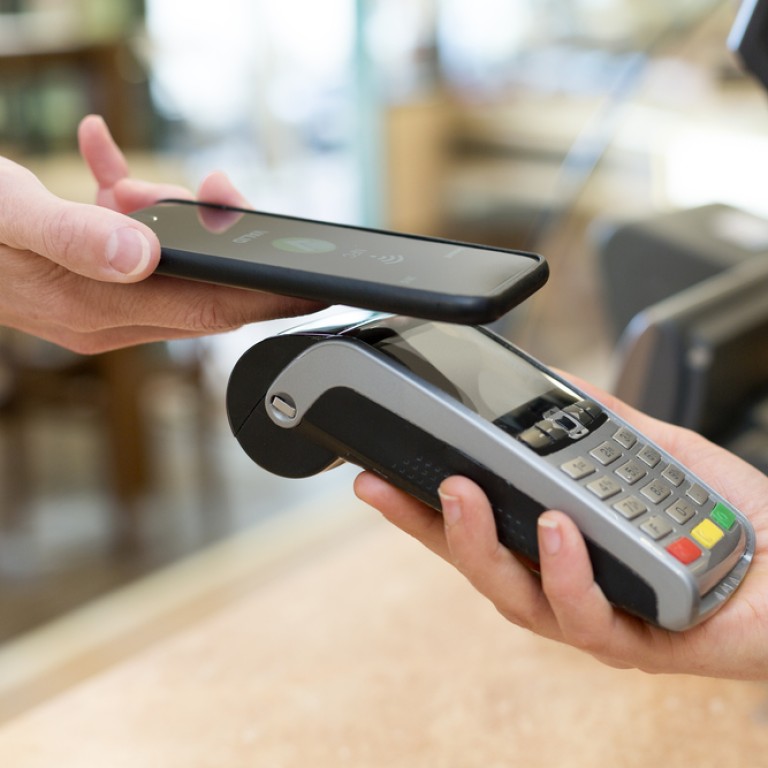 Using China's digital currency could be just like using Apple Pay
In addition to QR codes, the digital yuan app might also use NFC, allowing people to pay with a tap of their phone
This article originally appeared on
ABACUS
China is aiming to become the first country to roll out its own digital currency. But it looks like actually using the new digital yuan could look a lot like other popular mobile payment apps like Apple Pay or Google Pay.
Dong Ximiao, a research fellow at the National Institution for Finance and Development, explained in an
interview
with CCTV on Monday how China's long-awaited sovereign digital currency will work. Transactions could be made through NFC on smartphones, the same technology used by Apple, Google, Samsung and others to allow people to pay by waving their phones at a special terminal.
"The digital currency can be conveniently used without the internet," Dong said. "Users can make transactions or payments by bringing two mobile phones with electronic wallets close to each other."
Dong's explanation sounds similar to how many digital wallets work these days. Users can exchange money in their bank accounts for the digital currency, which is then deposited in an electronic wallet, Dong said.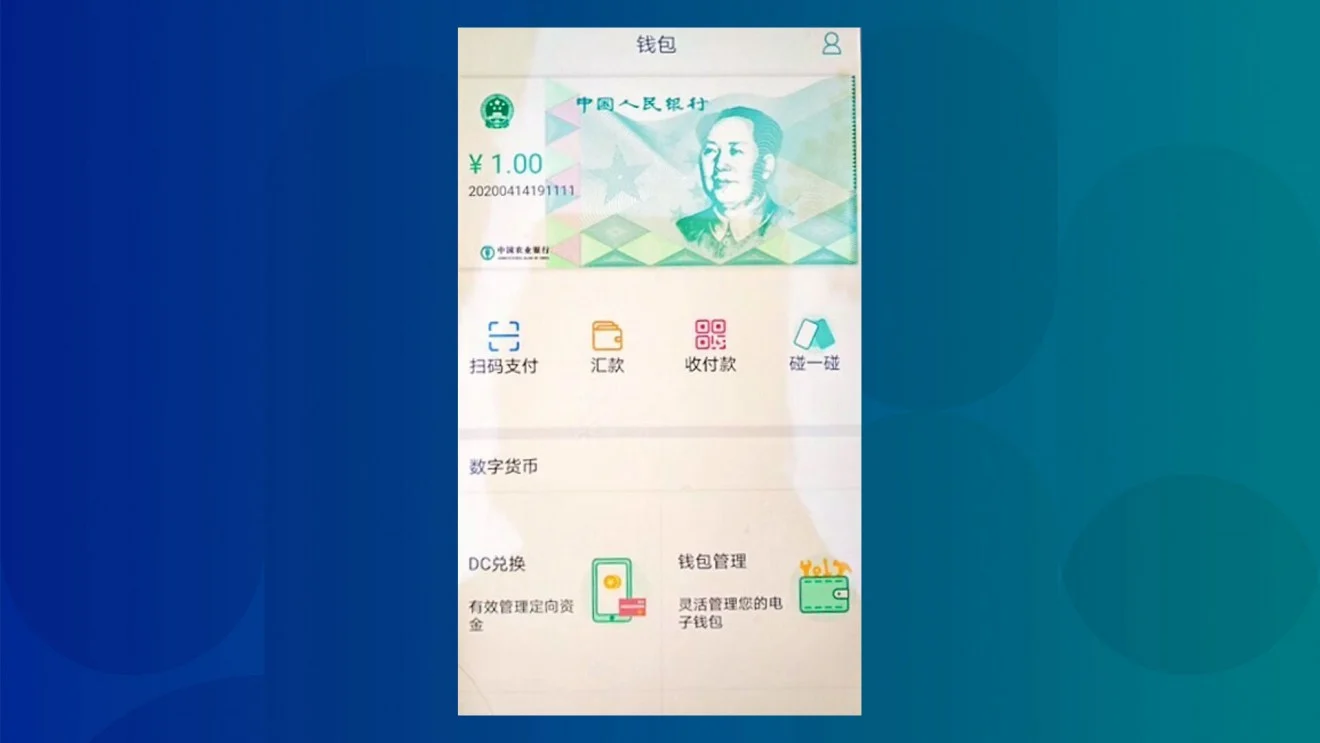 In mid-April, a
screenshot of the user interface
of an app for the digital currency started circulating online. The image purportedly showed a test version of a mobile app developed by one of China's largest state-owned banks, the Agricultural Bank of China.
The interface looks a lot like two popular mobile payment solutions in China: Alipay and WeChat Pay. It includes a function called "touch and touch," which allows two people to simply touch their mobile phones together to make a transfer.
(Abacus is a unit of the South China Morning Post, which is owned by Alibaba, an affiliate of Alipay owner Ant Financial.)
The new Digital Currency Electronic Payment (DCEP), which is the official name, will likely use QR codes in addition to NFC, as a screenshot from the alleged app shows. Though NFC is
considered more secure
, QR codes became a much more widely used method of mobile payments in China before NFC chips were common.
China's push to roll out its digital yuan could make it the first country with its own digital currency. But the digital yuan is tightly controlled by the central bank, meaning it's not a separate currency floated on the market like decentralized digital currencies running on a blockchain. Digital currencies like Facebook's Libra or Bitcoin act more like virtual commodities. They're not considered legal tender, Dong explained.
The exact date of the rollout is still unknown, but
trials with the digital cash
have already begun. The Digital Currency Research Institute of the People's Bank of China (PBoC) said a pilot scheme would be held in four Chinese cities. The 2022 Winter Olympics in Beijing could also be used as an opportunity to test the currency.
Locals may also be able to use the digital yuan
to buy coffee at a local Starbucks
. The PBoC published a list of 19 businesses that will accept the digital currency during tests of small transactions. The businesses include bookstores, gyms, and local McDonald's and Subway franchises.
However, Dong Ximiao noted that digital money will not replace cash payments, at least not in the short term. Similar to how paper currency is distributed now, the country's central bank, PBoC, will issue the digital yuan to local commercial banks. It will then be distributed to customers.