Tencent
Get more with myNEWS
A personalised news feed of stories that matter to you
Learn more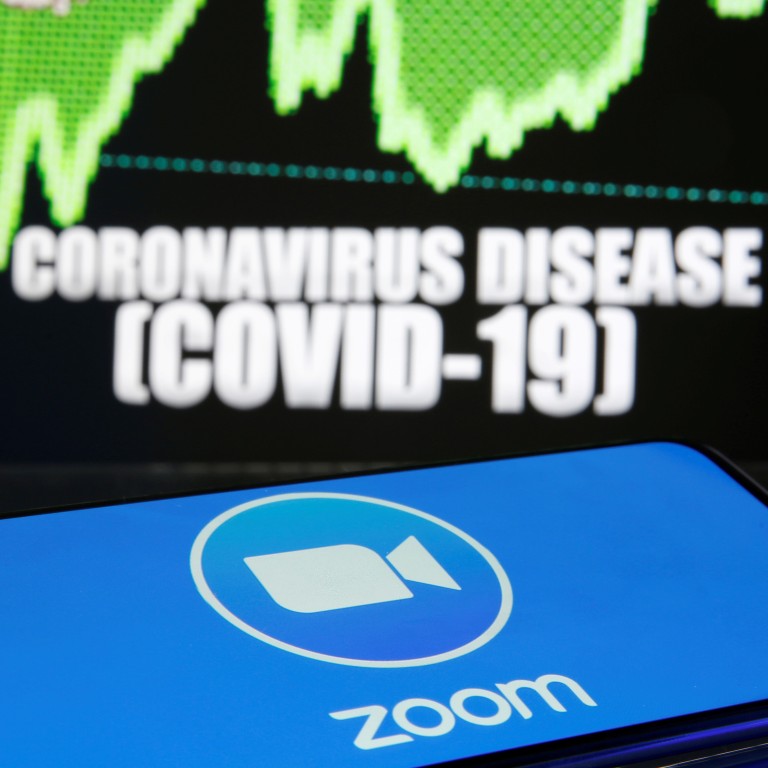 Why are people in China using Zoom?
Zoom has found appeal among students, bankers and others in China seeking to connect with the rest of the world
Competition is limited as communication apps from Google and others remain blocked by China's Great Firewall
When the coronavirus outbreak prompted one university to cancel classes in Jiangsu province, administrators had to act quickly to keep the spring semester going.
Duke Kunshan University, a partnership between Duke University in the US and Wuhan University in China, hosts some 700 Chinese and foreign students from roughly 30 countries. With most of them staying home as the epidemic spread, they had to find a solution that worked for everyone – students and faculty alike, wherever they may be.
Eventually, they settled on Zoom.
"In the three weeks it took for us to move teaching and learning entirely online, we looked at several videoconferencing systems but felt that Zoom best suited our needs, as it was widely available and did not involve too much of a learning curve for faculty, staff and students," said Scott MacEachern, the university's vice chancellor for academic affairs.
"Given that our faculty and students were spread around the world, availability and ease of use were essential."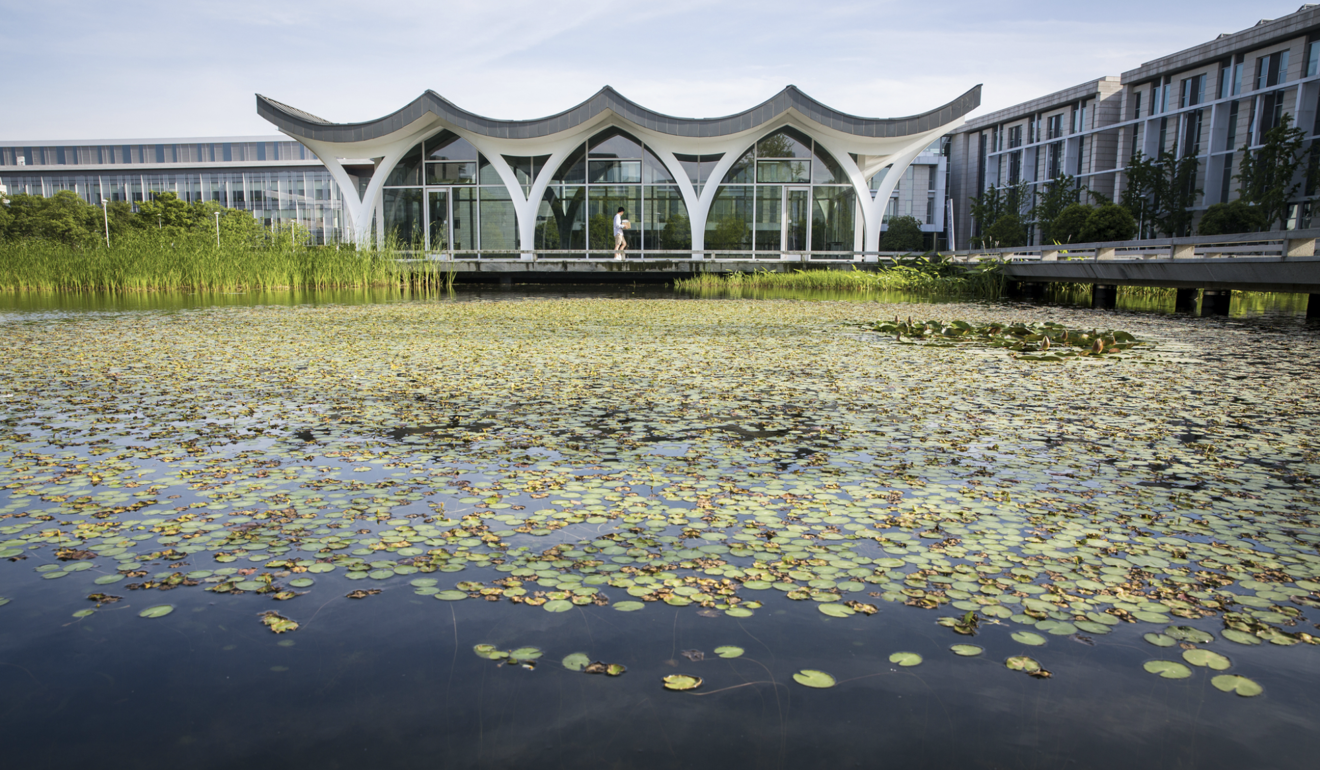 The main barrier to finding such a solution is that China blocked many communication apps that the rest of the world uses. Google Hangouts, Facebook Messenger and WhatsApp, just to name a few, are all inaccessible inside the country without a VPN.
Zoom stands as a rare example of a Western online tool that has global appeal – while remaining accessible inside China's Great Firewall.
This unique status has put Zoom in the spotlight recently.
Zoom later restored their accounts and
confirmed
it was asked by Chinese authorities to take action against "illegal" activities. But the response has done little to pacify critics who fear that the company, founded and led by Chinese-born US citizen Eric Yuan, will continue to yield to China's censorship requests.
Yet it's also Zoom's unusual position that has allowed it to serve people in China who need to connect with the rest of the world for a variety of reasons, including work and education.
"Zoom generally works quite well for videoconferencing and webinars between China and the USA," said James Miller, a professor of humanities at Duke Kunshan University.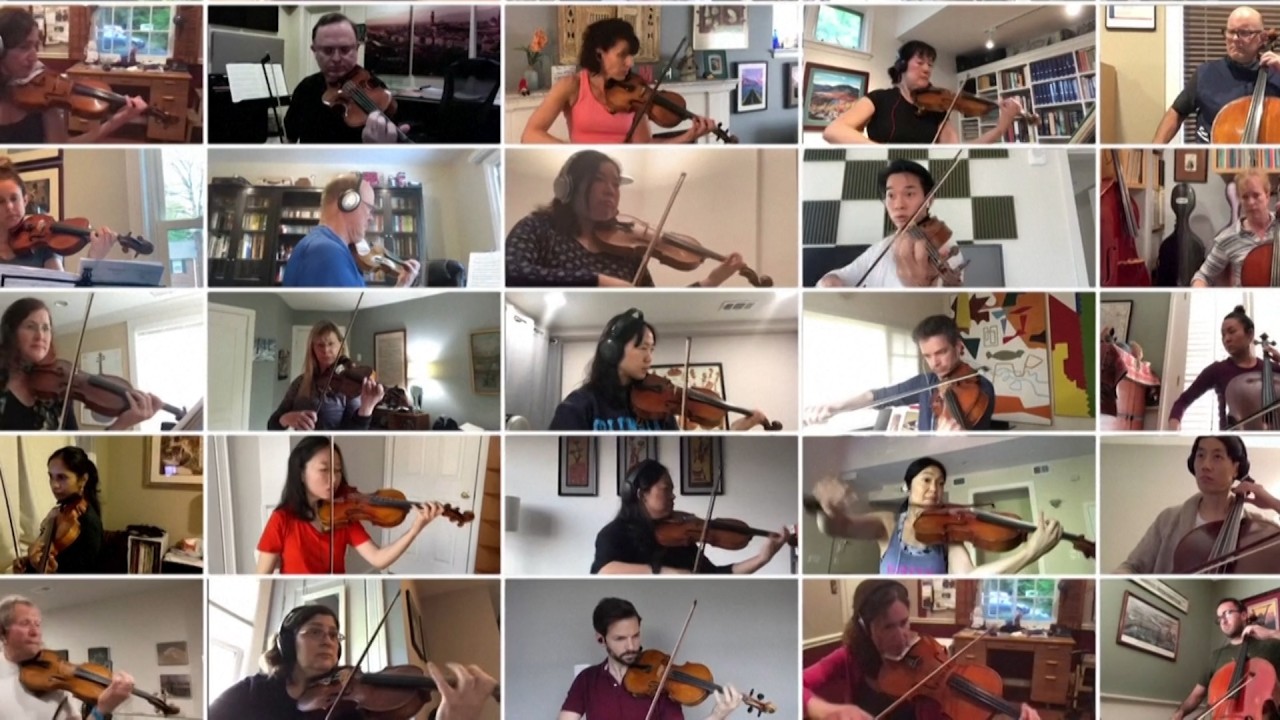 03:27
US National Symphony Orchestra members perform Beethoven concert from homes amid pandemic
US National Symphony Orchestra members perform Beethoven concert from homes amid pandemic
Raven Wang, a finance worker employed in Hong Kong who is currently grounded in mainland China due to travel restrictions, uses Zoom at work. She told us she meets with Chinese companies on
Tencent Meeting
, a domestic video conferencing app. But for business contacts elsewhere, she turns to Zoom.
"Meetings over in Hong Kong are generally held on Zoom now," she said.
While statistics from App Annie show home-grown alternatives like Tencent Meeting,
WeChat Work
(an enterprise version of WeChat) and
Alibaba's DingTalk
top the charts in China,
Zoom has remained
among the 10 most-downloaded free iOS business apps for the last three months. That puts it ahead of other big names such as Microsoft Teams and Feishu, a productivity app from TikTok maker ByteDance.
(Abacus is a unit of the South China Morning Post, which is owned by Alibaba.)
For some users, it isn't hard to choose among the many options. The decision ultimately boils down to who's on the other end of the line.
"I tried Tencent Meeting and Google Meet because the particular host requested so," said Lan Tang, a junior at Duke Kunshan University who currently lives in Shanghai. "[But] most people I'm meeting with prefer using Zoom."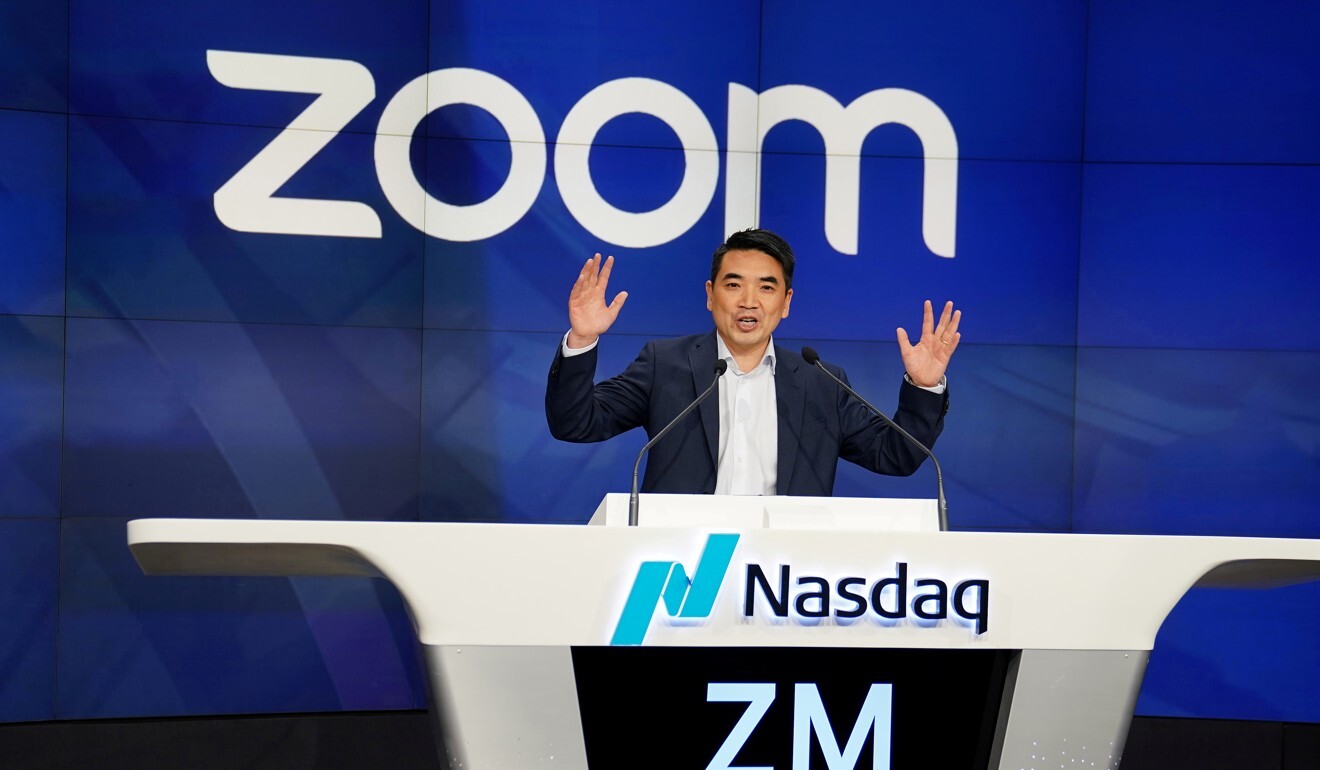 A Beijing-based investor surnamed Lin echoed the sentiment.
"We are more often meeting participants rather than the host, so [we] don't have a strong preference in terms of apps or platforms," said Lin, who uses Zoom five to 10 times a month to speak with entities he's interested in investing in and finance professionals.
"Zoom is the top choice for foreign meetings since [it] is widely adopted by overseas users."
But he also pointed out that Zoom lacks some of the features that he likes on Tencent Meeting.
For one, you don't actually have to download Tencent's app. The service already exists as a mini program on WeChat, which means you can start a meeting right from inside WeChat instead of launching a separate app. This has significant appeal in China, where it's unusual to find a smartphone owner who doesn't already use WeChat.
Another advantage? Tencent Meeting is free to use, said Lin. By contrast, Zoom
stopped offering free accounts
in May to users in China, where it operates through local partners. One franchisee told us it never offered free accounts in the first place.
A few users also told us they've experienced occasional connection issues with Zoom in China.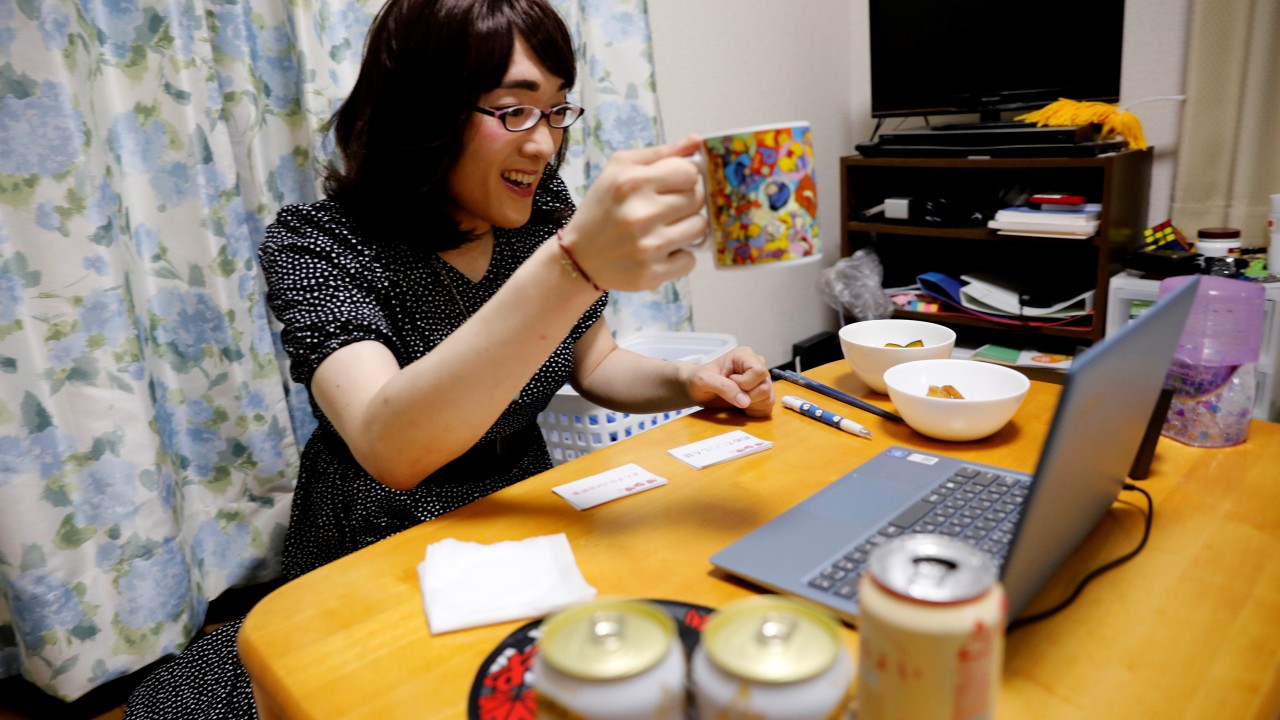 01:02
Japanese embrace virtual drinking party as people stay home during coronavirus pandemic
Japanese embrace virtual drinking party as people stay home during coronavirus pandemic
"We use Tencent Meeting as an alternative whenever Zoom doesn't connect well," said Teddy Zheng, a banker working in Beijing. He said his company, which is based in China, regularly uses Zoom to communicate within the country – not uncommon in Chinese banking and investment circles, according to industry insiders.
A Zoom representative told Abacus that the platform has been operating normally and hasn't experienced any recent disruption. The company pointed us to their website for
real-time status updates
.
Despite Zoom's shortcomings, some people say they see few comparable alternatives that allow people both inside and outside China to communicate as easily.
Political activists told Reuters
that they now fear they can no longer use the app to speak freely with outsiders.
Others simply see Zoom as the most convenient tool to do their job.
"I use Zoom for work and meetings on a daily basis. My company uses Zoom globally, that's why all of my coworkers use it," said Ms. Qi, who works in Beijing for a New York-based advertising agency.
"If I had the chance to pick on my own will, I'd choose the one with the best user experience – no need for fancy functions, just focus on videoconferencing."