WeChat
Get more with myNEWS
A personalised news feed of stories that matter to you
Learn more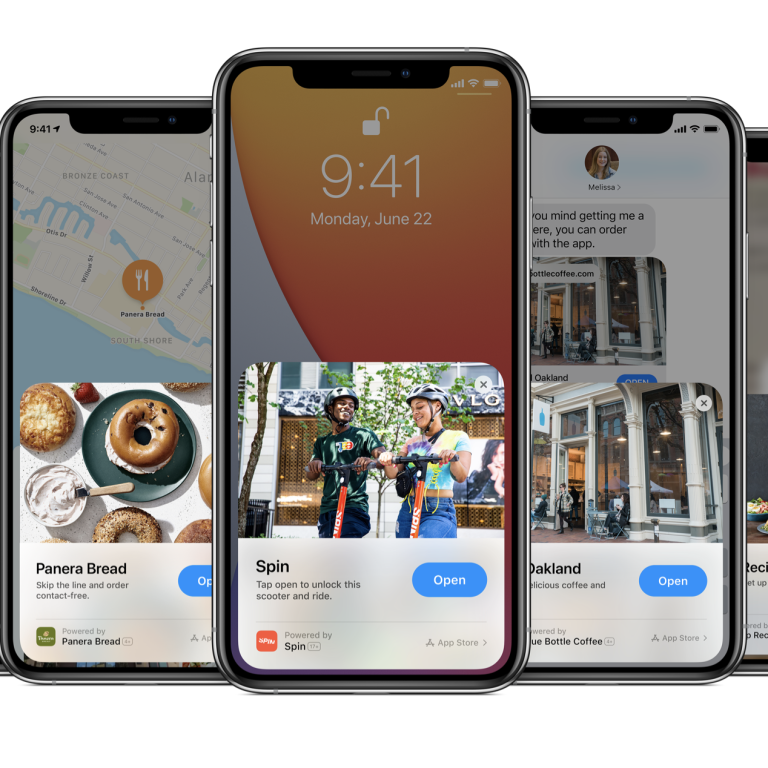 iOS 14 adds Apple's answer to WeChat's most powerful feature
Apple's next iPhone operating system will introduce App Clips, a new feature similar to WeChat's mini programs
A new feature is coming to the iPhone. But China says it's old news.
App Clips, arriving with iOS 14, lets you use part of an app without downloading the whole thing.
There's no need to visit the App Store or scroll through the screen to find the right app. Simply tap your iPhone on an NFC tag or scan a QR-like code (the new Apple Clip Code) with your camera. This brings up a small part of the app -- the only part that you need for a quick task like ordering takeout from a restaurant or paying for parking.
It's a fresh approach for Apple. But it also reminds China's users of something more familiar:
WeChat's mini programs
.
"App Clips, aren't these Allen Zhang's mini programs?"
asked one Weibo user
, referring to the Tencent executive who created WeChat.
Mini programs are exactly what they sound like. They're tiny apps that they live inside a bigger app -- WeChat. At less than 10MB each, they can download and install almost instantly. This means when you want to call a cab, you can simply go to WeChat and bring up a ride-hailing mini program. Mini programs can be found by scanning a QR code or searching by keywords. There's no need to download an extra app.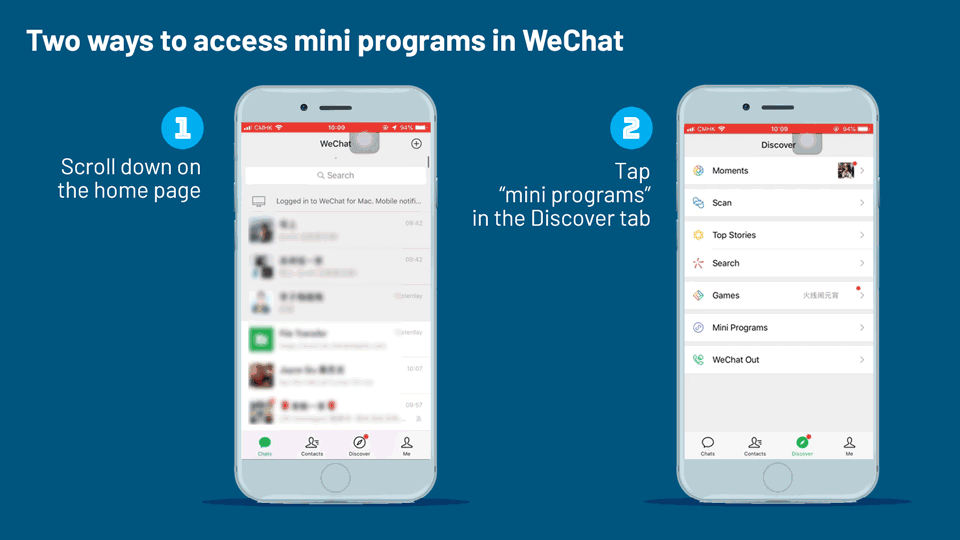 Mini programs allow WeChat to serve the functions of many apps in one place. That's why some pundits have likened WeChat to a de facto smartphone operating system in China: You can get everything done without ever leaving WeChat.
But as powerful as WeChat is, it's still an app, which means that every time you bring up a mini program you'll also have to bring up WeChat. On the other hand, Apple's new App Clips eliminate the need to open any app: They're built directly into the actual operating system.
Some users in China believe that makes all the difference.
Here are the steps it takes to scan a WeChat QR code: Unlock the phone. Launch the WeChat app. Turn on the QR code scanner. Scan the QR code with the camera. And finally, wait for the mini program or payment screen to pop up.
That's at least four steps there.
App Clips, on the other hand, are fully integrated into Apple's iOS. They're also compatible with NFC. That means this is all you need to do: Tap your iPhone on an NFC tag. And then wait for an App Clip to launch.
"The only thing that could possibly defeat QR codes is NFC,"
said Li
. "And today Apple has fired a shot, doing exactly that."
Not everyone in China agrees that NFC-based technology like App Clips will fare better, though. Some people point to the country's
deep-rooted dependence on QR codes
, which are even compatible with basic smartphones, unlike NFC.
"These App Clips don't look like they're going to be very useful,"
wrote one Weibo user
, adding that Apple's mobile payment system -- which relies on NFC -- has failed to catch on in China, where the majority of people still use QR-based payment apps from Tencent or Alibaba.
"With Apple Pay's penetration rate, it feels like the future [of App Clips] is in jeopardy."
(Abacus is a unit of the South China Morning Post, which is owned by Alibaba.)
Unlike Apple Pay, though, App Clips also support QR codes. Some people think that's what most shops and customers in China will stick to.
"The QR code is still more popular inside the country,"
one Weibo user commented
. "After all it has a lower entry barrier. Everyone can use it."