Apps
Get more with myNEWS
A personalised news feed of stories that matter to you
Learn more
Popular Chinese content aggregator called out for running false advertising
State broadcaster CCTV reported that Qutoutiao was running false ads about weight loss and promoting gambling
The company apologised on Weibo before the report aired and became a trending topic
Qutoutiao is one of China's most popular content aggregation apps. Like so many other apps these days, it consists of an endless feed of content that includes articles and videos, which could be about current affairs or just showing funny stunts. But users might also come across a less welcome form of content: Intrusive ads promising things like cash rewards or rapid weight loss.
On Thursday night, Chinese state broadcaster CCTV
reported
that the Nasdaq-listed company was running fraudulent ads on its platform, pushing Qutoutiao to apologise. The eight-minute report ran on an annual consumer rights show that names and shames domestic and foreign brands alike for problematic practices. (The entire show is two hours long.)
One of the ads highlighted by CCTV reportedly told users it could help them lose 30 pounds a month. But the product was just a normal type of tea, according to the report.
Other ads in the report claimed to let users earn money by simply using their smartphones. Instead, the ads reportedly forwarded people to sites for gambling, which is illegal in China.
Qutoutiao initially became popular by
offering users cash rewards for reading news
. Now its 138 million monthly active users appreciate it as an easy way to find articles, short videos and live streaming all in one app. The company's
latest financial results
say the app also has 45.6 million daily active users who spend more than an hour on the app every day.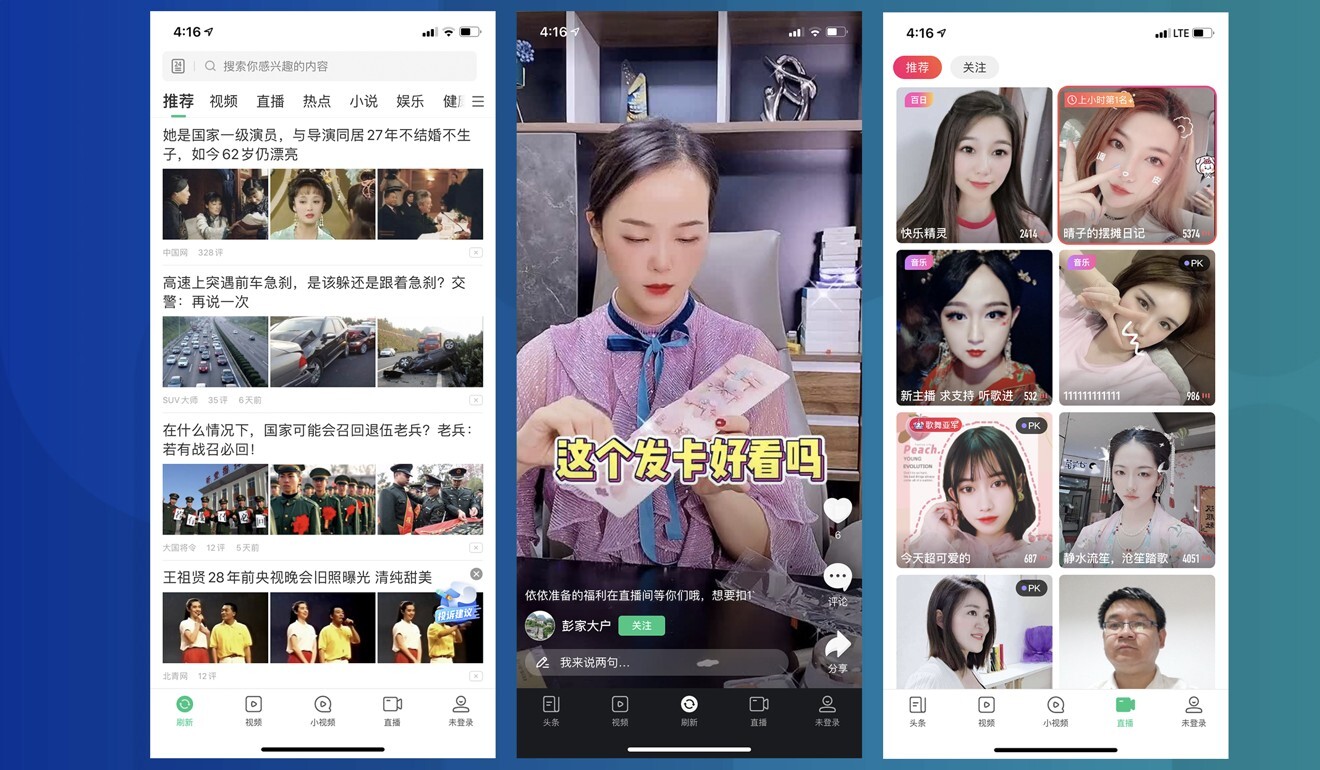 The CCTV report went further than just pointing out fake ads. Reporters also pretended to be a potential client looking to run ads on Qutoutiao. The company's advertising agency was willing to accept advertisers without asking them to provide business licenses, according to the report.
Qutoutiao was quick to respond to the report – so quick that it
published an apology on Weibo
before the report even aired. A hashtag about Qutoutiao apologising before being named soon became a trending topic on Weibo.
Qutoutiao followed up with another
statement
the next day that said the company started comprehensively investigating and rectifying its advertising problems.
Normally the annual CCTV consumer rights show airs every March 15, which is World Consumer Rights Day. This year it was delayed until July 16 because of the Covid-19 pandemic. Over the years, the show's reports have led to apologies from major international brands, including
McDonald's
,
Apple
and
Nike
. It has also called out a wide range of Chinese tech firms for things like violating online privacy and faking online sales numbers.