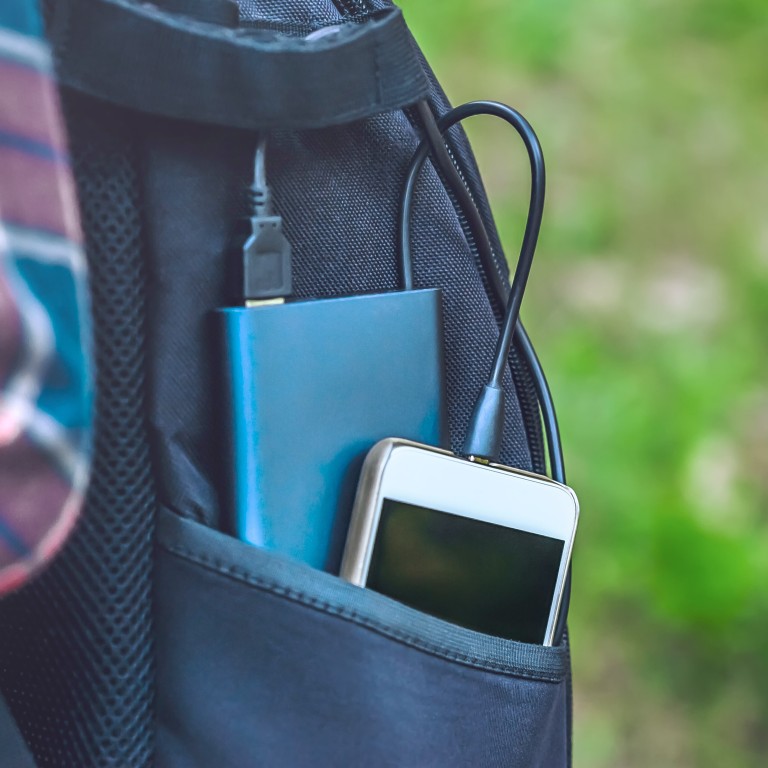 Many cheap power banks sold across China aren't as advertised and could be fire hazards, regulator finds
Nearly 40 per cent of power banks are substandard, regulator finds, with overcharging a common issue
One cost-saving technique involves filling a battery cell with sand, according to CCTV
Exploding power banks are nothing new in China. The devices are a popular way for smartphone users to juice up their batteries on the go. But in China they have caught fire on
buses
, in subway stations and on planes, once forcing a commercial flight to make an emergency landing. The reason, unsurprisingly, is that many power banks are poor quality.
This was the subject of a recent CCTV report. According to the report, China's State Administration for Market Regulation (SAMR) found that nearly 40 per cent of power banks it inspected were sub standard. The investigation covered 75 batches of power banks made by 73 companies across four provinces. Out of those, 29 batches had problems. One of the most common issues was overcharging, with some resulting in smoke or fire, an inspector said in the CCTV report.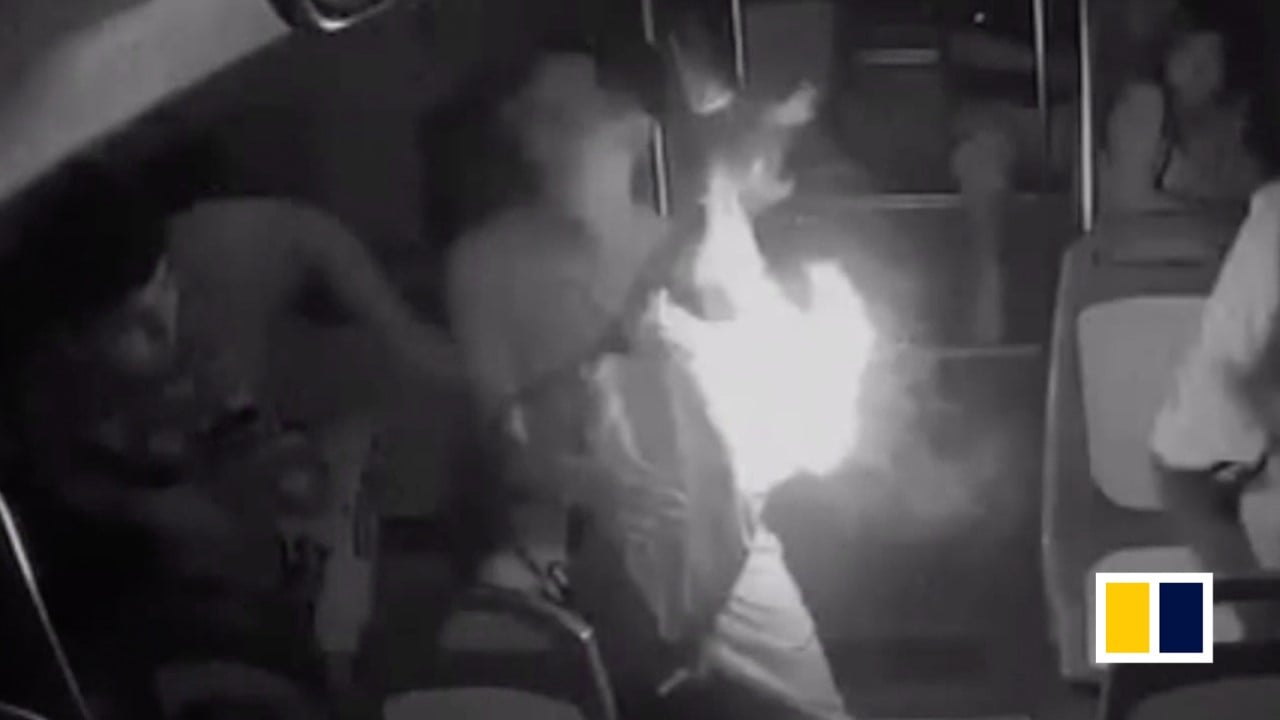 01:13
Power bank explodes on bus in China
Power bank explodes on bus in China
The state-owned broadcaster also conducted its own small test. At one electronics mall in Guangzhou, it found that people could pick up a 10,000 mAh power bank for as little as 25 yuan (US$4).
CCTV bought three power banks from the mall and sent them to a local quality testing institute. All of them had problems, according to the report. CCTV said they either didn't have as much capacity as claimed or didn't specify a national standard sign that certifies a product has undergone testing.
One of the power banks even had a battery cell that didn't generate any voltage. It was offset with a different colour from the others. To see what was amiss, the inspectors cracked it open and found it was filled with sand. CCTV said the deceptive technique was a cost-saving measure.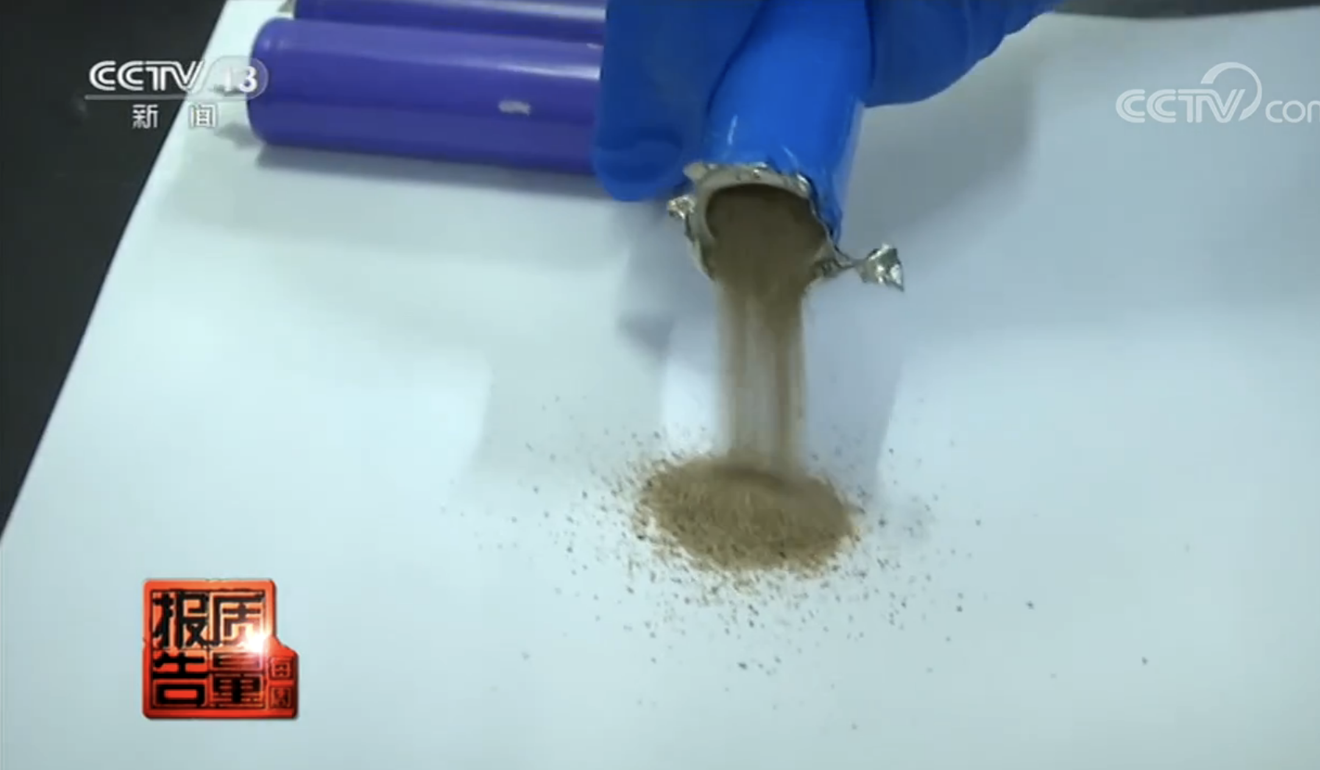 Previous investigations have also found widespread problems with power banks in China. In another spot check in March, SAMR found that 41 per cent of power banks sold on Chinese e-commerce platforms are substandard. The regulators didn't name any specific brands.