WeChat
Get more with myNEWS
A personalised news feed of stories that matter to you
Learn more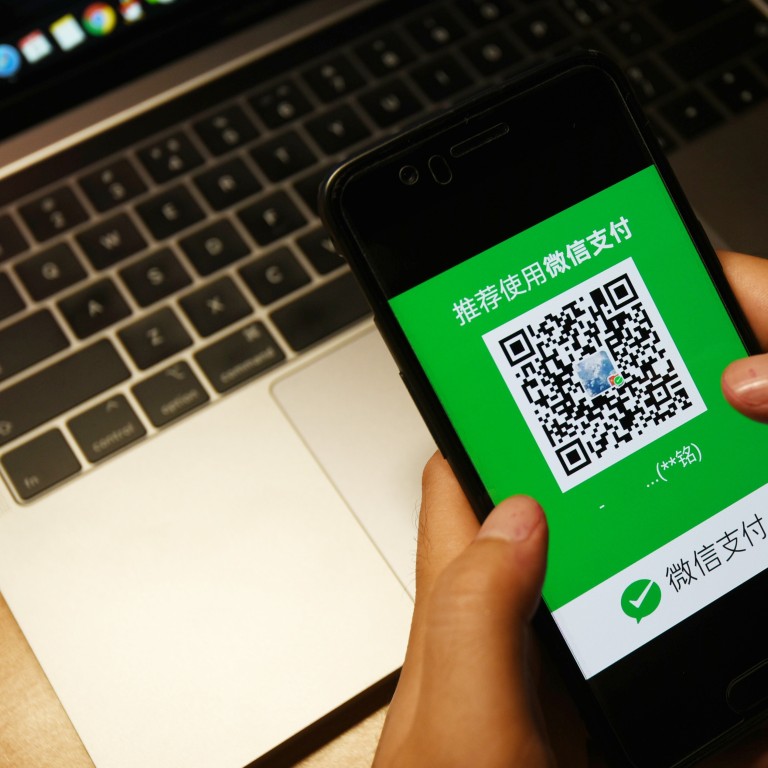 From red packets to mobile payments: Here's how businesses and consumers transact on WeChat
US President Donald Trump has ordered a ban on WeChat-related transactions in the US
WeChat is used by many among the Chinese diaspora in the US for mobile payment and digital red packets
For hundreds of millions of people, WeChat is more than just a messaging app. The multipurpose app also has a payment function, allowing money to pass between users in a variety of ways.
This feature now appears to be targeted by the White House. A new executive order released on Thursday will ban "any transaction that is related to WeChat" by any person or involving any property within US jurisdiction.
A representative from WeChat owner Tencent said on Friday that the company is still reviewing the executive order to get a full understanding.
WeChat is far less popular in the US than in its home market of China. Yet the app remains indispensable to many Chinese students and workers in the US who rely on WeChat to keep in touch with friends and family and keep abreast with what's happening in China. As of last September, the US was home to nearly 1.5 million WeChat users, according to Statista.
The payment function in WeChat, or Weixin as it is known in China, is available to users whose accounts are registered in mainland China, Hong Kong and Malaysia.
Some of the transactions going through the app are commercial. That includes purchases made through WeChat's payment system. Restaurants catering to the Chinese diaspora in New York, Chicago and other US cities commonly accept Chinese mobile payment services. So do various China-based shopping sites
But other transactions are purely personal. WeChat is the pioneer of digital red packets – gift money that Chinese people traditionally give out to celebrate happy occasions such as the Lunar New Year holiday or weddings. A user can transfer a small amount of money to another WeChat user or create a lucky draw for a group of friends to split up a pool of money.
Users can also send money to more than just acquaintances.
WeChat allows people to tip authors
with as little as 1 yuan (14 US cents) by tapping "like" on an article. Anyone from established analysts to amateur writers can set up a public account, publish their work, and receive tips from fans.
For now, it's unclear whether the US executive order aims to target these commercial and personal transactions made with WeChat. Questions also remain as to whether the ban will affect American businesses.
Some US platforms, such as Steam's global gaming store, offer WeChat as a payment option to cater to Chinese consumers. WeChat is also available on Google Play and Apple's App Store – practically the only way for China's iPhone owners to download WeChat. Without further clarification on how the US wants to enforce its new plan, businesses and consumers are now left scrambling to figure out what this all means for them.