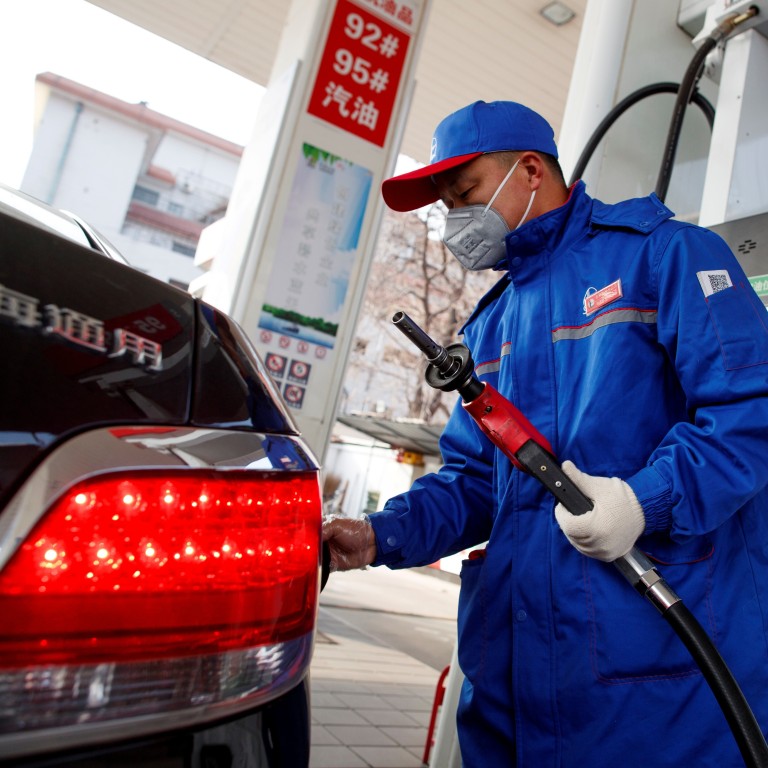 Beijing clamps down on QR code mobile payments at gas stations despite a negligible chance of an explosion
Beijing joins several Chinese cities in regulating smartphone use at gas stations
Overseas authorities and experts say the risk of gas station fires caused by mobile phone use is negligible
One summer day in 2018 in China's eastern province of Henan, a man had just finished filling up his car's tank when he whipped out his smartphone. Like just about anyone who needs to pay for something in China these days, he pulled up a mobile payment app to have his personal QR code scanned. But then this seemingly innocuous action sparked an explosion, killing four people.
That's how the story goes, anyway. The tale circulated widely online in China two years ago, but there's just one problem:
it's not true
.
Authorities confirmed that an explosion did occur a few metres away from the gas station, but it was caused by a natural gas leakage rather than the use of a smartphone. While this and
similar rumours
have been repeatedly debunked, the idea that smartphone use at the gas pump can touch off an explosion continues to linger.
Just this month, the Beijing Emergency Management Bureau issued new rules banning the use of smartphones near fuel dispensers at gas stations.
The notice
specifically named the scanning of QR code as a "hidden safety risk". Users are advised to go indoors for mobile payments.
(Ant Financial is an affiliate of Alibaba, which owns the South China Morning Post. )
While static electricity can ignite petrol vapours, there is scant evidence that phone-induced explosions are likely to occur near gas pumps.
Improving technology might be one reason why explosions at gas stations are becoming less common.
It doesn't mean that drivers at gas stations should use their smartphones without care. Experts warn that people should remain alert not to spill any petrol while they fuel up the car.
"The customer should be focused on the task of refuelling, not on using cell phones for calling or texting," advised Canada's Technical Standards and Safety Authority.
This article appeared in the South China Morning Post print edition as: Beijing bans payment by phone near petrol pumps