Huawei
Get more with myNEWS
A personalised news feed of stories that matter to you
Learn more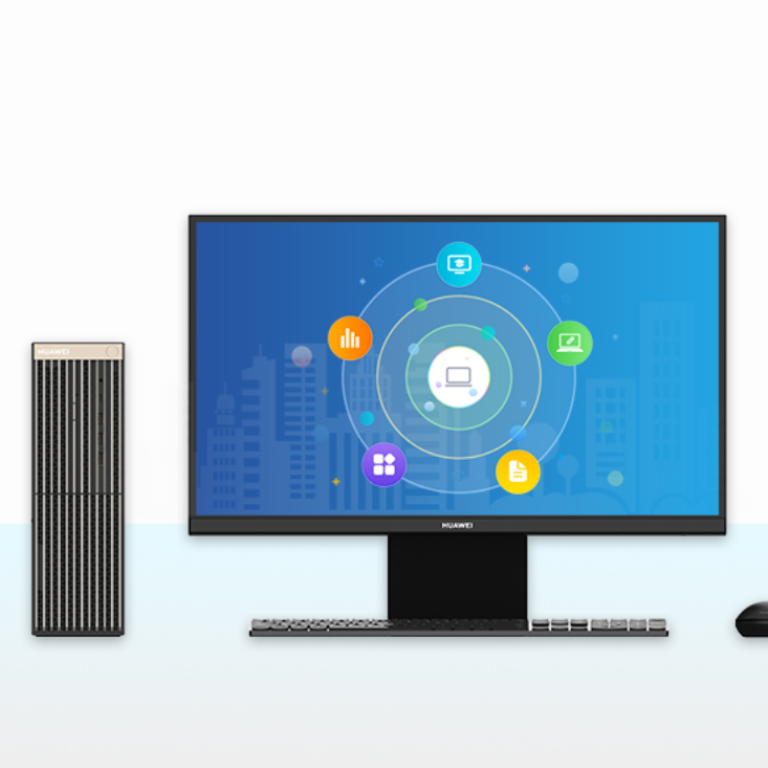 Huawei unveils a new MateBook X and teases its first desktop computer as US chip restrictions loom
An image on Huawei's developer site shows a rendering of a desktop that uses the company's own 24-core ARM-based CPU
Huawei also unveiled a new MateBook X ultrabook just months after a Pro model was released
Huawei is pushing ahead with the launch of new computers despite
tightening US restrictions
that threaten its chip supply. The Chinese giant introduced its newest MateBook laptops on Wednesday after quietly unveiling what appears to be its very first desktop computer.
Earlier this week, a rendering of the computer called Qingyun was spotted on Huawei's
site for developers
. The description says it's designed for office use. According to local media
reports
, Qingyun is manufactured by Foxconn and uses Huawei's 24-core Kunpeng 920 processor, an ARM-based server CPU.
Huawei didn't respond to questions about the computer.
Then on Wednesday, the company revealed a series of new laptop models.
For now, getting enough chips wasn't an issue for these new devices. The MateBook 13 and 14 use AMD Ryzen 4000 series CPUs, while the business series and the MateBook X use a 10th generation Intel Core i5 or i7 processor. AMD and Intel are both American companies.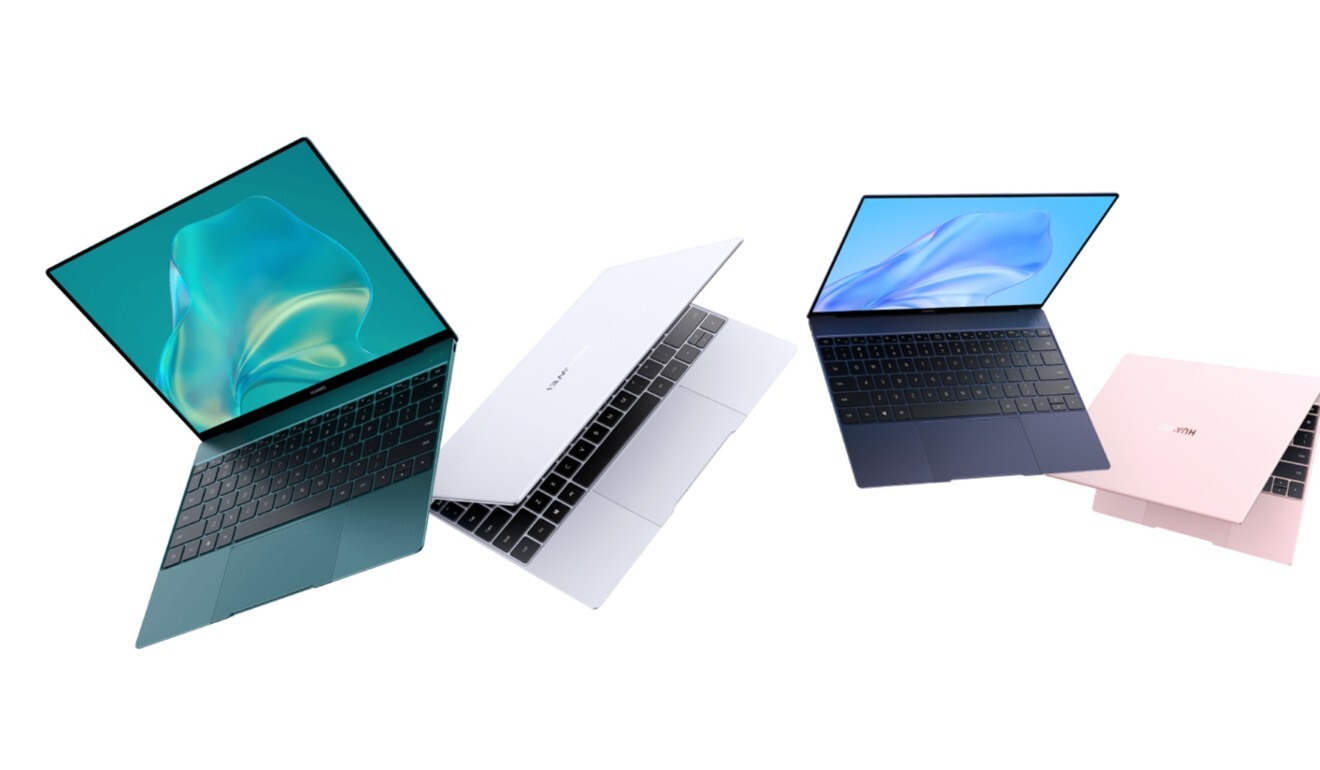 The new MateBook X was the highlight of the event. It's an alternative to the MateBook X Pro that launched earlier this year to generally positive reviews. Both have the same processor, RAM and SSD storage at roughly the same price.
In fact, the two laptops share a lot in common. Things that might be considered more "pro" in the Pro version are the inclusion of a USB Type-A port (along with the two Type-C ports on both models) and a 56Wh battery instead of a 42Wh battery. It also has four microphones instead of two.
The MateBook X also has very slim bezels, with a 90 per cent screen-to-body ratio, which means no room for a camera above the screen. Like previous versions, the camera pops up from the keyboard. And like the Pro model, the MateBook X includes a touch screen.
But the new MateBook X does add some things that might justify the additional US$1.50 on the price tag compared with the older model.
Most notably, the new version includes Wi-fi 6, the latest version of the wireless technology we all rely on. It also has a completely fanless design, relying solely on heat conduction to keep it cool – even in the Core i7 model.
For people picking up the i7 model, the MateBook X could make for a powerful little machine. Huawei is marketing it as the ideal work-from-home tool as many people remain away from the office during the Covid-19 pandemic.
Like other ultrabooks, the MateBook X puts a premium on being light and compact. Huawei says it has a smaller footprint than an A4 sheet of paper and it weighs less than a kilogram (2.2 pounds).
The MateBook X goes on sale in China on August 24, starting at 7,999 yuan (US$1,155) for a Core i5 CPU, 8GB of RAM and a 512GB SSD. For a Core i7 and 16GB of RAM, the price jumps to 9,999 yuan (US$1,444). Buyers get their pick of four colours: Frost Silver, Interstellar Blue, Green Mountain Daisy or Cherry Blossom Powder.
Huawei also introduced other products at the launch, including new style options for its smart Eyewear glasses made in partnership with Gentle Monster and a pro version of its FreeLace earbuds.
The new MateBook X adds to a line-up of Huawei laptops that have aided the company's growth in China. During the launch, Huawei's chief of consumer business Richard Yu said the company now has nearly 17 per cent of China's laptop market. But that could now be threatened by dwindling chip supplies.
On Monday, the US Commerce Department started requiring licences for any company that sells Huawei any products made anywhere with US technology. The latest measures are designed to prevent Huawei from evading US export controls by obtaining electronic components through third parties.
Analysts have pointed out that the restrictions have "
critically damaged
" Huawei's supply chain. This month, Yu announced that the company is running out of the Kirin chips that power its flagship smartphones like the Mate 30 and P40. Kirin processors have helped Huawei compete against the likes of Qualcomm and Apple, measuring up well against its competitors' flagship chips.
Huawei says it's on the lookout for alternative technology for its smartphones and other products. But without access to the latest semiconductor technology that offers the best chip performance, Huawei is left at a disadvantage, which experts say could eventually hurt sales.