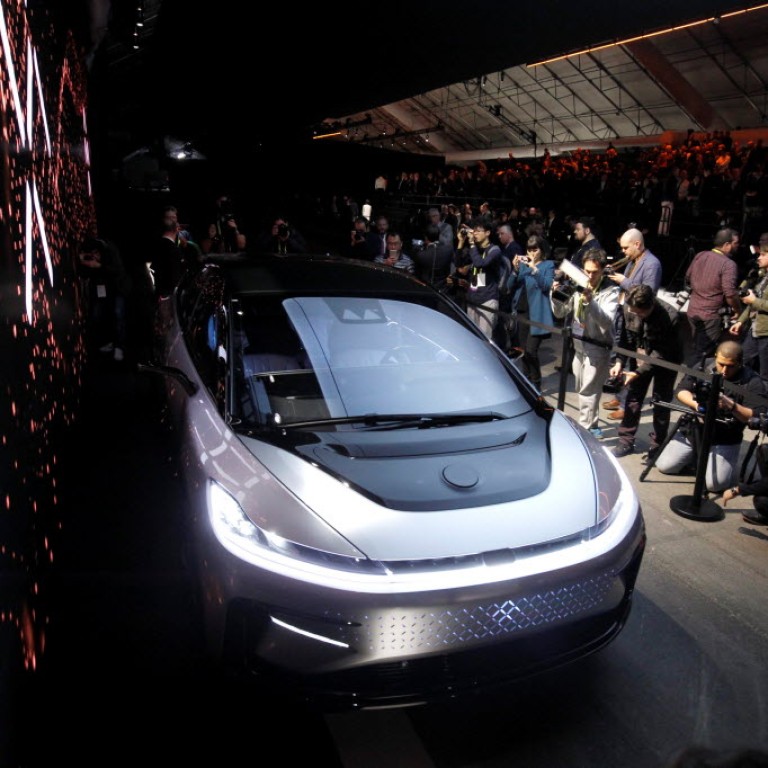 Faraday Future, a Chinese tycoon's ambitious (and troubled) electric car venture
Faraday Future is a California-based electric car company run by Chinese businessman Jia Yueting. It aims to challenge Tesla, but has so far struggled to begin production.
This article originally appeared on
ABACUS
Among all the "Tesla challengers", Faraday Future is one of the more unusual ones. It was co-founded by Chinese businessman Jia Yueting, best known as the founder of the rapidly growing (and quickly sinking) firm LeEco. Founded in the US, Faraday Future has repeatedly run into financial troubles and struggled to survive, despite plenty of high-profile publicity.
Four years after the company was founded and 19 months after it first showed off a much-hyped prototype, Faraday Future finally showed the world its first pre-production electric car in August 2018: The FF 91, an "ultra-luxury intelligent EV."
Controversial CEO
Jia Yueting first came to prominence as the founder of Leshi, which eventually became one of China's most popular video streaming services. Jia then led Leshi's parent company, LeEco, into a huge variety of businesses, from smartphones to entertainment.
But that grand march into new sectors was built on a shaky financial foundation. Starting from the 
end of 2016
, LeEco started laying off staff to cut costs, scaling back its business in the US.
While Faraday Future has said it's a separate entity from LeEco, both companies reportedly have deep ties with each other, sharing staff and funding -- according to 
a lengthy report from The Verge
.
What cars do Faraday Future make?
The company makes just one car, and it's not in full production yet. The FF 91 has been called (by Faraday Future itself) an "ultra-luxury intelligent EV" that can go from 0 to 60 mph in less than three seconds, and can run for more than 300 miles on single charge -- both slightly less impressive than Tesla's Model S.
Faraday Future first unveiled a concept car at CES 2017 to plenty of hype -- but very little substance. The company finally showed a pre-production version of the FF 91 in August 2018, but again did not reveal much about it. It's unknown how much it will cost, but it's likely to be quite pricey.
What problems does it face?
As LeEco's financial troubles slowly emerged, Faraday Future 
scrapped plans
 to build an expensive factory in the Nevada desert reminiscent of Tesla's Gigafactory -- opting instead for an existing facility in California.
But Jia seemed determined to keep his dreams alive. Despite an 
order
from China's stock market regulator to return home, Jia stayed in the US -- reportedly taking up the position of Faraday Future's CEO. The situation appears to have eased this year, after the automaker received a
US$2 billion
lifeline from a mystery investor,
later revealed
to be Chinese real estate behemoth Evergrande.
Faraday Future 
announced
 that it's on track to mass produce its first batch of FF 91 cars in early 2019, as it works to build a production facility in Guangzhou, China. It's unclear if Jia will be able to visit the center though -- as of June 2018, he was still on Beijing's credit blacklist, 
banned
 from taking flights or trains in the country.